May, 20, 2013
May 20
12:01
PM CT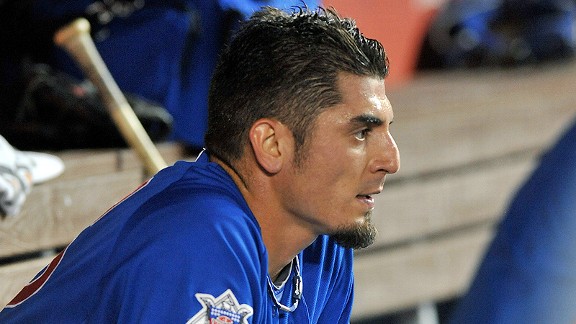 Steve Mitchell/US PresswireMatt Garza is set to make his 2013 debut on Tuesday against the Pirates.
The return of
Chicago Cubs
pitcher
Matt Garza
to the mound on Tuesday is a big moment for the organization. ESPNChicago.com Cubs reporters Jesse Rogers and Bruce Levine examine the implications:

JR:
Bruce, I'm thinking about the long-term implications of Garza's return more than the short-term. It's not like the starting staff has been bad and they're in need of a huge boost from him, although the timing is pretty good for his return considering
Carlos Villanueva
has been trending the wrong way. Incidentally I wonder if Villanueva can be a 30-game starter in this league anyway. The mental toll it could take on him seems more intense than the physical. He knows he's overmatched in terms of pure talent so he relies on film study and mental preparation. I see him relaxing some in the bullpen, then if called upon to start again, he might be refreshed. I could be wrong but I think it's a good break for Villanueva. Anyway, Garza's value to the team will be felt later rather than sooner. I just don't see him being dominant right away, but if he does progress then two things happen: Just when some Cubs' arms might be tiring he should be fresh enough -- and perhaps peaking -- to make a difference and his trade value will skyrocket. But the first question is, will we see the old Garza -- the one who has never had an ERA above 4.00 since breaking in -- and if so how long do you think it will take?
BL:
Jesse, there are numerous positives coming out of a Garza return. First and foremost he should take a tremendous amount of pressure off Jeff Samardzjia and
Edwin Jackson
. Although Garza has true No. 1 starter stuff, he has not pitched deep enough into games to be looked at as a No. 1 on a playoff-contending club. I believe if he stays healthy the Cubs will offer him a short-term extension that could be a plus for both sides. Garza could rebuild his resume and at the same time help the Cubs retain some quality innings-eating starters. Holding onto 200 inning-plus starters without breaking the bank is a key for Theo Epstein and Jed Hoyer while they build the farm system.