Podcast: Kerry Wood joins 'Waddle & Silvy' to discuss retirement and more.
With their fourth consecutive defeat the Cubs, especially their bullpen, don't have a lot working for them as a team right now.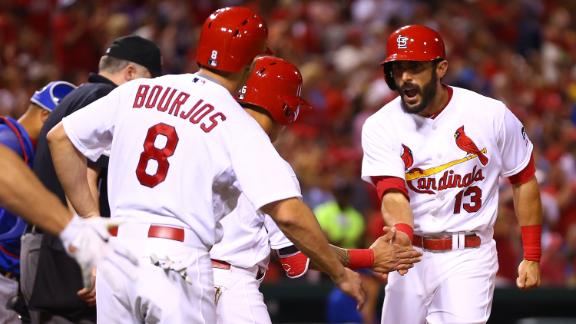 The Chicago Cubs lost to the St. Louis Cardinals 7-4 on Tuesday night. Here's a quick look at the game.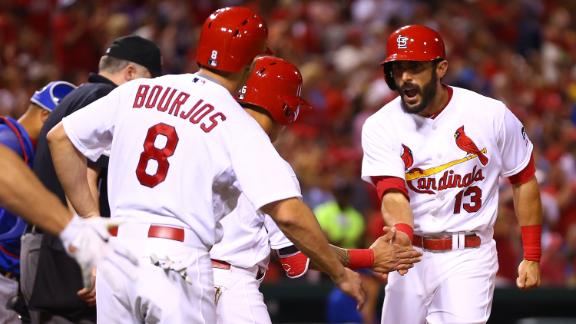 Pinch-hitter Mark Reynolds doubled off the wall in center field to snap a tie in the sixth inning and the St. Louis Cardinals rallied from three runs down to beat the Chicago Cubs 7-4 on Tuesday.
After walking four times on Monday night,Ã
Veteran relievers James Russell and Anthony Varvaro will try to help stabilize the Chicago Cubs' bullpen, especially in the middle innings.
Chicago Cubs third baseman Kris Bryant will bat third in manager Joe Maddon's lineup on Tuesday night against the St. Louis Cardinals.
The left-field and center-field bleachers at Wrigley Field will finally be ready to go when the Chicago Cubs return home May 11.
The St. Louis Cardinals recalled left-hander Tyler Lyons from Triple-A Memphis to start Tuesday night against the Chicago Cubs and optioned rookie right-hander Sam Tuivailala to Memphis.
Lost in the Chicago Cubs' meltdown on the mound Monday night against the St. Louis Cardinals was a breakout performance by the Cubs' offense.
The fact of the matter is the Cubs' starting staff isn't holding up its end of the bargain, either.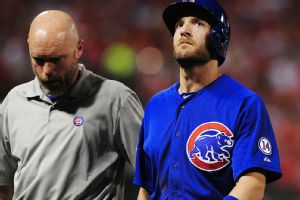 Cubs outfielder Chris Denorfia will go on the 15-day disabled list with a pulled hamstring after leaving Monday's 10-9 loss to the St. Louis Cardinals in the third inning.