Braves GM Frank Wren said they are "moving on" from Ryan Dempster.
The Chicago Cubs are glad to come home if for no other reason than they won't have to face Arizona's first baseman anymore.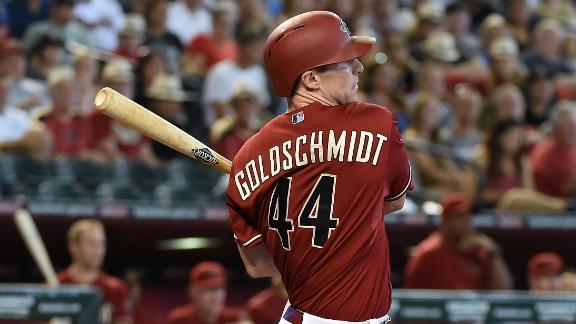 The Cubs closed a six-game road trip with a loss to the Diamondbacks, who got a two-run homer from Paul Goldschmidt.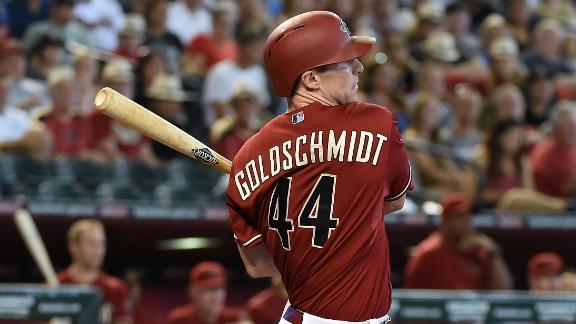 Goldschmidt homers, D-Backs beat Cubs 4-3 to take series
As the Cubs face the Diamondbacks on Sunday they will have the ultimate insider to provide a scouting report on starter Jeremy Hellickson.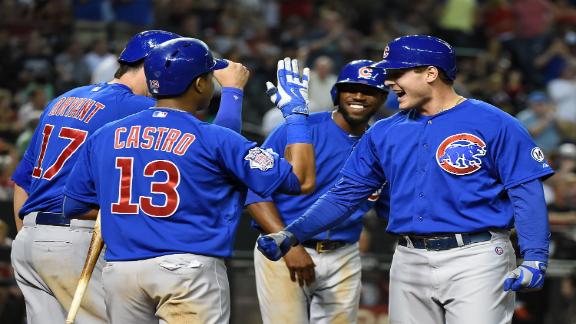 Anthony Rizzo's power display for the Cubs against the Diamondbacks headlines Saturday's rundown of top performers on big-league diamonds.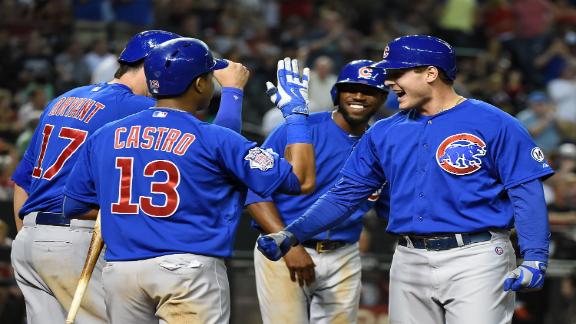 The Cubs' first baseman broke out for six RBIs and a game-winning blast in the ninth to power the Cubs' 9-6 victory over Arizona.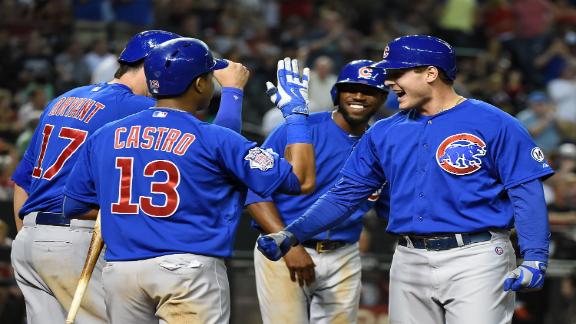 Rizzo drives in 6, Cubs rally late to beat D-Backs 9-6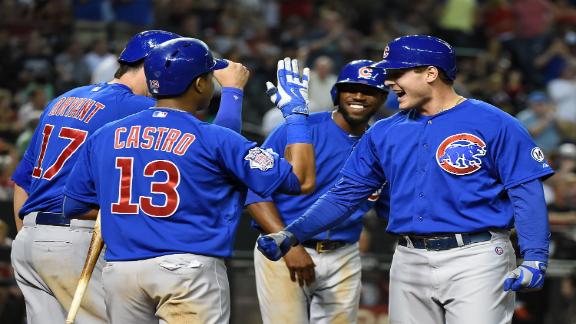 The Chicago Cubs (24-18) offense busted out of a week-long slumber, posting a 9-6 come-from-behind victory against the Arizona Diamondbacks.
With Jake Arrieta getting the start for the Cubs , manager Joe Maddon might not have to worry about using many relievers.
2d
Ron Matejko, Special to ESPN.com
Travis Wood has taken his demotion to the Chicago Cubs' bullpen in stride. So far, he has risen to the challenge.
2d
Ron Matejko, Special to ESPN.com
The Chicago Cubs opened a three-game series against the Arizona Diamondbacks with a 5-4 loss in 13 innings at Chase Field on Friday.
Goldschmidt's clutch HR, Ahmed's hit gives Arizona win
GM: Braves moving on from Dempster