Video: Jayson Stark on what moves the Cubs will make before the trade deadline.
The Cubs moved to a season-best six games over .500 as homers by Kris Bryant and Addison Russell backed the stellar pitching of Kyle Hendricks.
Madison Bumgarner shined as the San Francisco Giants beat Clayton Kershaw, while the Tampa Bay Rays took over first in the AL East.
Calling it a night he'll remember, Cubs starter Kyle Hendricks dominated the Padres in earning his first complete game shutout of his career.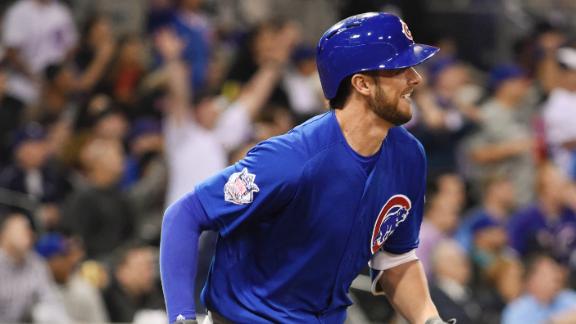 Rapid reaction from the Chicago Cubs' 3-0 victory over the San Diego Padres on Thursday, which saw Kyle Hendricks pitch a complete-game gem.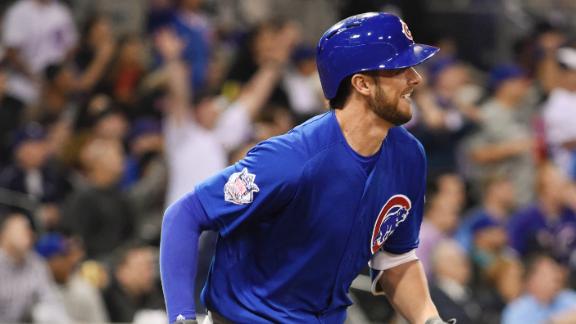 Hendricks' 5-hitter, Bryant's 2-run homer carry Cubs, 3-0
In town to watch some of his star clients, like rookies Kris Bryant and Addison Russell, Scott Boras says the Cubs have handled them exceptionally.
On a team that's made a habit of playing one-run games, Wednesday's developments were welcomed.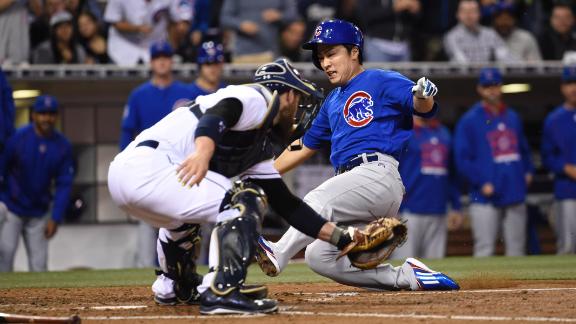 Tsuyoshi Wada threw just 69 pitches but struck out nine Padres in his season debut for the Chicago Cubs.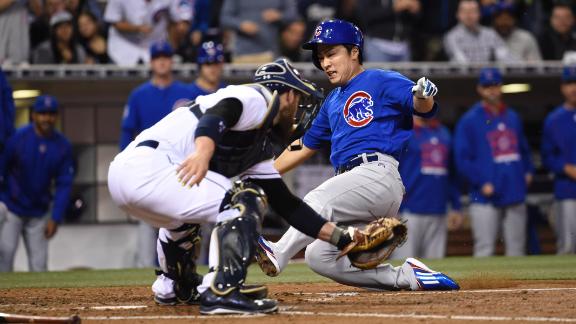 The Cubs got a solid outing from their bullpen and a key triple from Dexter Fowler in edging the Padres at San Diego.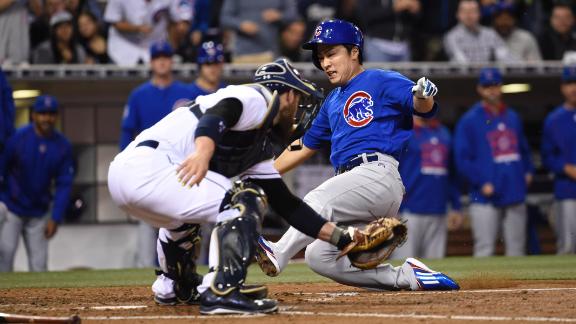 Wada whiffs 9, Bryant drives in go-ahead run in 3-2 Cubs win
Joe Maddon continues to try to sort out the Cubs bullpen, but hasn't settled on any specific roles.
Here's what to expect from Tsuyoshi Wada, who will make his 2015 debut against the San Diego Padres on Wednesday night.