Source: The Cubs and Starlin Castro agreed to a seven-year contract.
As the Cubs face the Diamondbacks on Sunday they will have the ultimate insider to provide a scouting report on starter Jeremy Hellickson.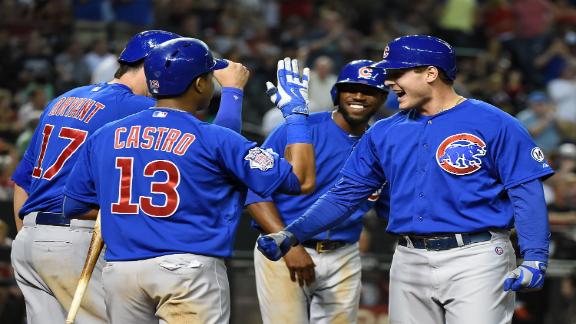 Anthony Rizzo's power display for the Cubs against the Diamondbacks headlines Saturday's rundown of top performers on big-league diamonds.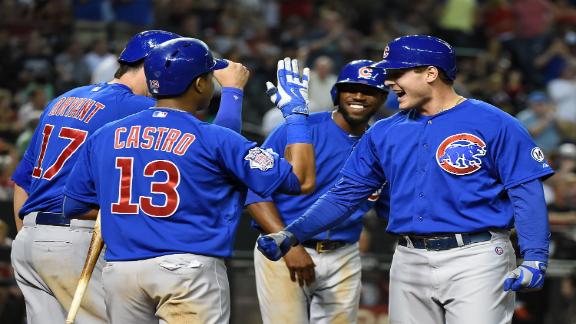 The Cubs' first baseman broke out for six RBIs and a game-winning blast in the ninth to power the Cubs' 9-6 victory over Arizona.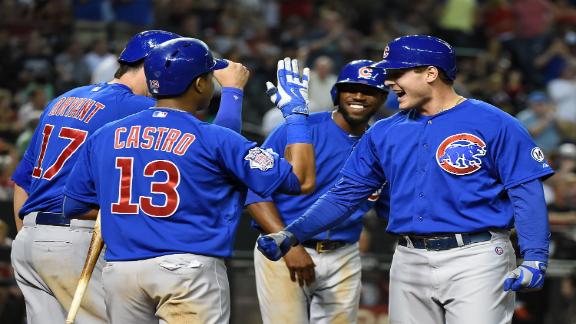 Rizzo drives in 6, Cubs rally late to beat D-Backs 9-6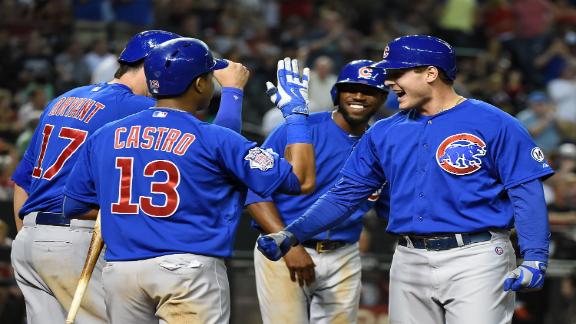 The Chicago Cubs (24-18) offense busted out of a week-long slumber, posting a 9-6 come-from-behind victory against the Arizona Diamondbacks.
With Jake Arrieta getting the start for the Cubs , manager Joe Maddon might not have to worry about using many relievers.
2d
Ron Matejko, Special to ESPN.com
Travis Wood has taken his demotion to the Chicago Cubs' bullpen in stride. So far, he has risen to the challenge.
2d
Ron Matejko, Special to ESPN.com
The Chicago Cubs opened a three-game series against the Arizona Diamondbacks with a 5-4 loss in 13 innings at Chase Field on Friday.
Goldschmidt's clutch HR, Ahmed's hit gives Arizona win
2d
Ron Matejko, Special to ESPN.com
After nine years with the Diamondbacks -- and struggling at the plate the past two -- Cubs newcomer Miguel Montero is producing like his old self.
Cubs reliever James Russell has been with the organization -- mostly -- since being drafted in 2007. He answers a few questions in this player mailbag.
The Cubs moved to a season-best six games over .500 as homers by Kris Bryant and Addison Russell backed the stellar pitching of Kyle Hendricks.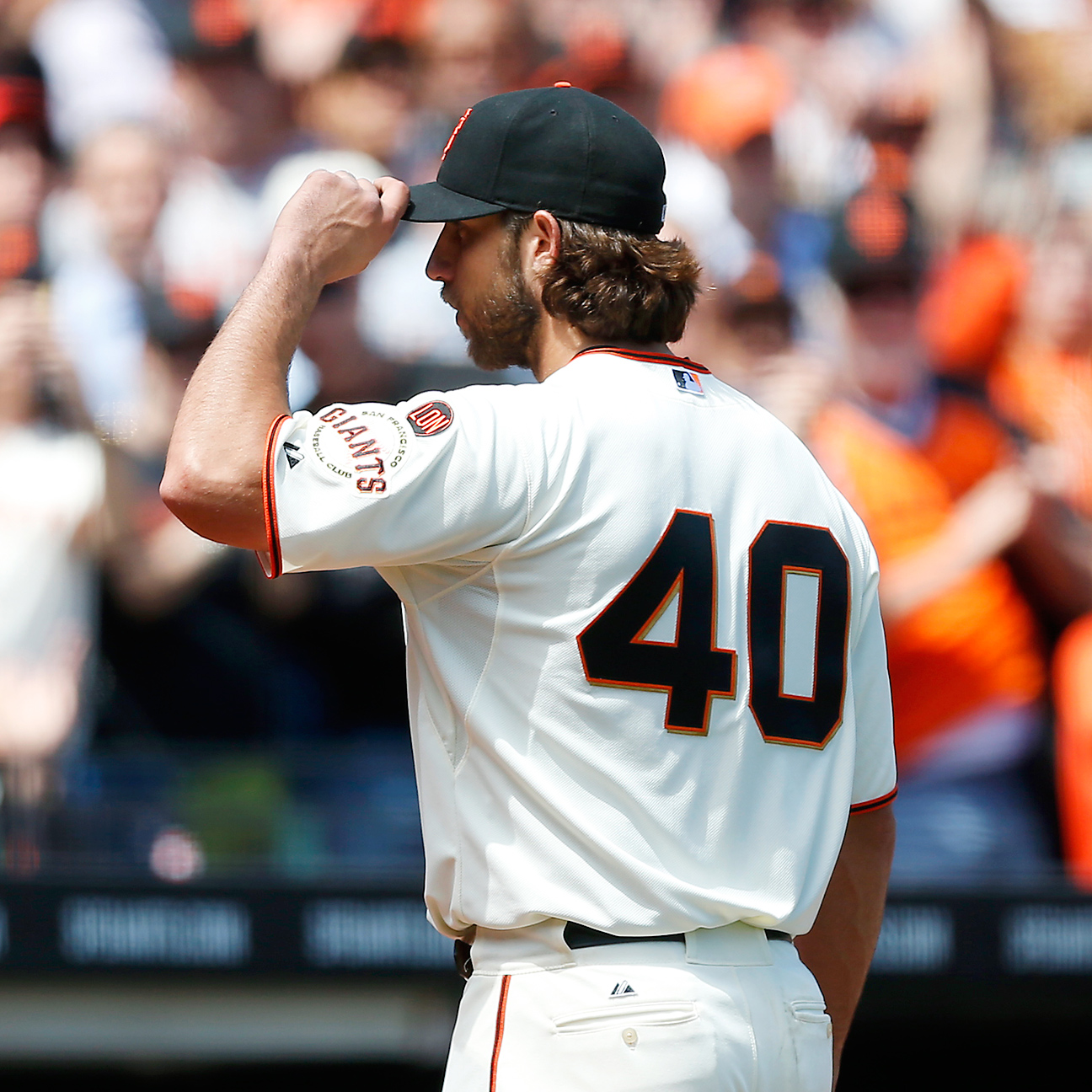 Madison Bumgarner shined as the San Francisco Giants beat Clayton Kershaw, while the Tampa Bay Rays took over first in the AL East.