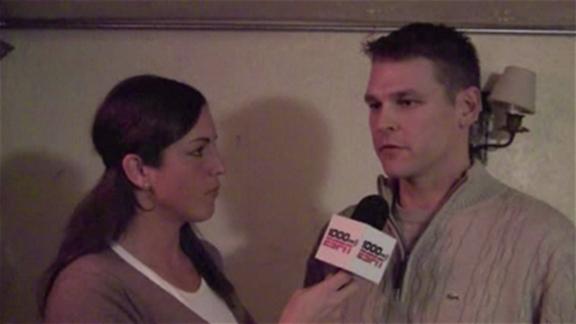 Kerry Wood and Ted Lilly remember Ron Santo during Ryan Dempster's outing.
10h
Ron Matejko, Special to ESPN.com
Travis Wood has taken his demotion to the Chicago Cubs' bullpen in stride. So far, he has risen to the challenge.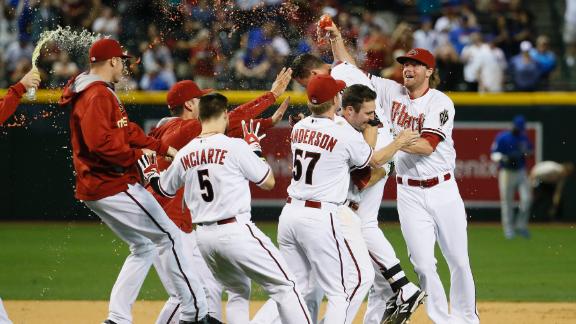 10h
Ron Matejko, Special to ESPN.com
The Chicago Cubs opened a three-game series against the Arizona Diamondbacks with a 5-4 loss in 13 innings at Chase Field on Friday.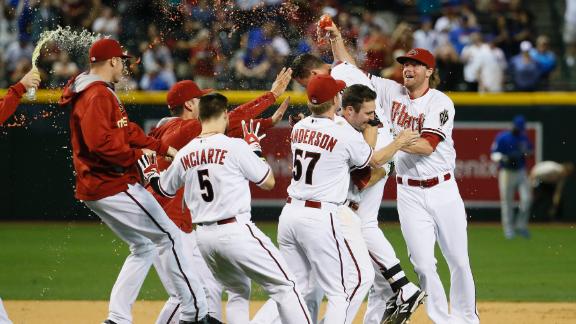 Goldschmidt's clutch HR, Ahmed's hit gives Arizona win
15h
Ron Matejko, Special to ESPN.com
After nine years with the Diamondbacks -- and struggling at the plate the past two -- Cubs newcomer Miguel Montero is producing like his old self.
Cubs reliever James Russell has been with the organization -- mostly -- since being drafted in 2007. He answers a few questions in this player mailbag.
The Cubs moved to a season-best six games over .500 as homers by Kris Bryant and Addison Russell backed the stellar pitching of Kyle Hendricks.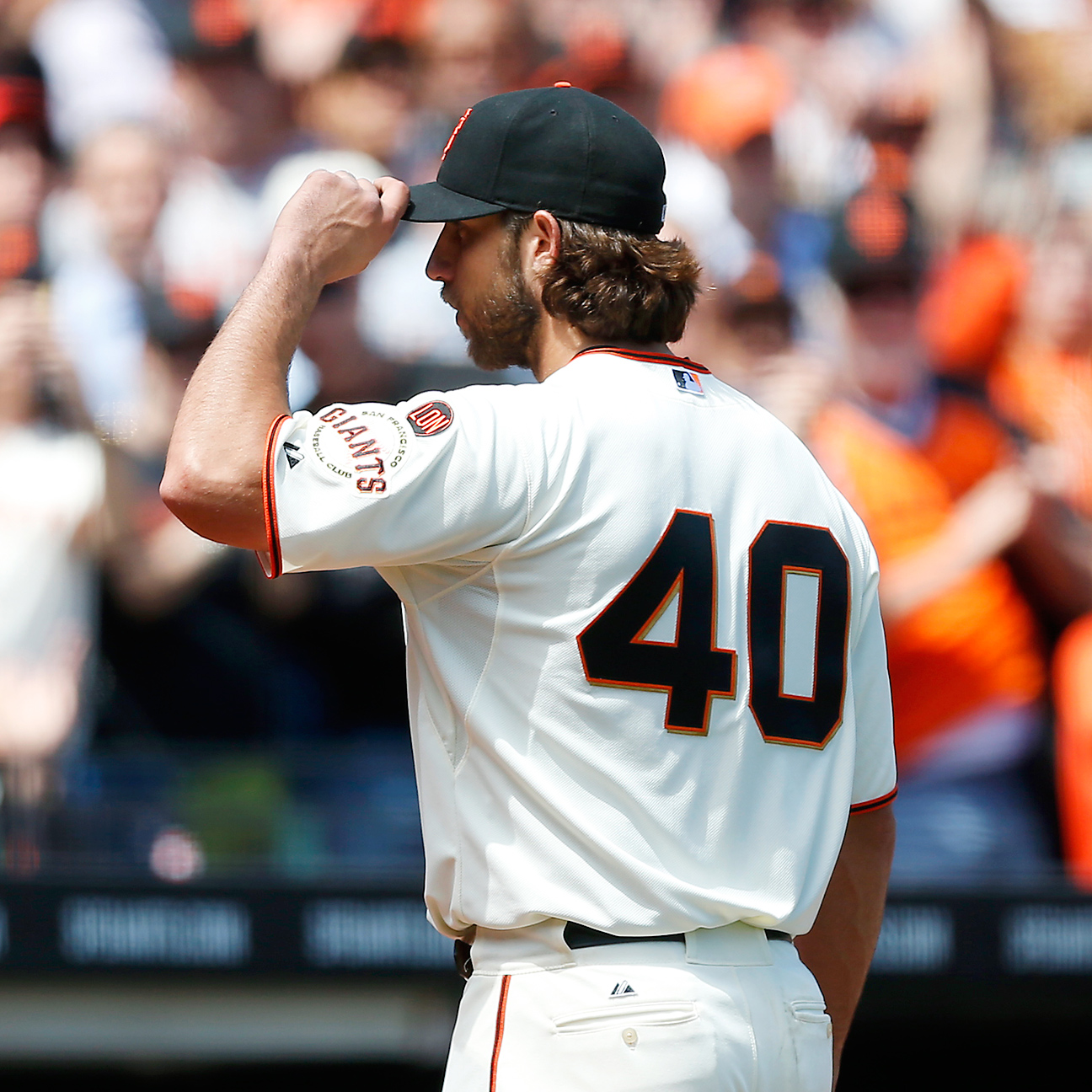 Madison Bumgarner shined as the San Francisco Giants beat Clayton Kershaw, while the Tampa Bay Rays took over first in the AL East.
Calling it a night he'll remember, Cubs starter Kyle Hendricks dominated the Padres in earning his first complete game shutout of his career.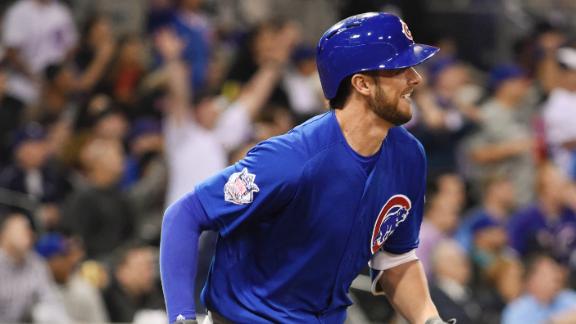 Rapid reaction from the Chicago Cubs' 3-0 victory over the San Diego Padres on Thursday, which saw Kyle Hendricks pitch a complete-game gem.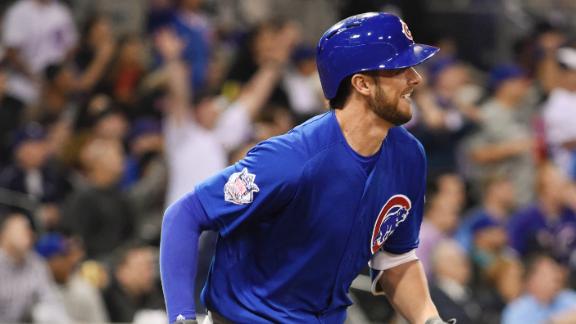 Hendricks' 5-hitter, Bryant's 2-run homer carry Cubs, 3-0
In town to watch some of his star clients, like rookies Kris Bryant and Addison Russell, Scott Boras says the Cubs have handled them exceptionally.