If you'd like Jose Quintana on your roster before the Aug 1. trade deadline, the Chicago White Sox want a big haul in return.
A source told Yahoo Sports' Jeff Passan that the White Sox are "treating him like a [No.] 1," and aces don't come cheap. With a dearth of high-level starters available on the trade market, Quintana may be one of the best bets for a contender looking to add a starter.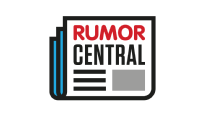 In his fifth season with the White Sox, Quintana ranks in the top 10 in the AL in ERA (2.97), WHIP (1.10), WAR (3.6) and strikeouts (116). He has an affordable contract that has two full seasons left after this one and two team options that could be enacted to extend the deal to 2020.
The White Sox are also believed to be open to trading ace Chris Sale, with a source telling ESPN they want a massive haul made up of five to seven prospects in order to get a deal done. It's likely that the price for Quintana is somewhere in the same ballpark.