December, 16, 2014
Dec 16
5:39
PM CT
CHICAGO -- Adding a glut of experienced major league players is one thing. Getting them to play together and transform the
Chicago White Sox
into a winner will be something else entirely.
The White Sox introduced three of their new additions Tuesday at U.S. Cellular Field, handing out new jerseys to starter
Jeff Samardzija
, closer
David Robertson
and outfielder
Melky Cabrera
. Other offseason additions include relievers
Zach Duke
and
Dan Jennings
, as well as first baseman/designated hitter
Adam LaRoche
.
If second baseman
Micah Johnson
and catcher
Rob Brantly
make the Opening Day squad, those eight players alone, many of them in key roles, represent nearly one-third of the roster. It is a serious shakeup for a club that has designs on making the postseason for just the second time since winning the World Series in 2005.
[+] Enlarge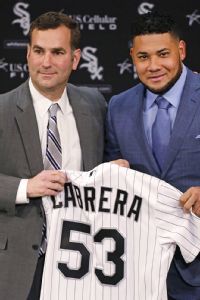 AP Photo/M. Spencer Green"It takes a spring training to know each other, and then we become better friends when we have a team that we can play with and bring a championship or make it to the playoffs," Melky Cabrera said, referring to the time it takes for a team to jell.
But the playoffs won't happen unless manager Robin Ventura can mesh all the parts of his revamped squad into a winner.
"As long as that common denominator is winning, I think it happens pretty quick," Samardzija said about getting the team to come together quickly. "I think as a team and as a veteran group of guys, when everybody is on the same page and playing winning baseball, I think everything comes together pretty quickly.
"I think there is a formula for winning games in the major leagues consistently, and it's pretty simple: You play hard, you prepare and have each other's backs and you play for each other. I think as long as everyone is doing that, you'll see a pretty quick mesh in personalities and camaraderie among the team, for sure."
Samardzija got his first chance to assimilate to a new team last season when he was traded from the
Chicago Cubs
to the
Oakland Athletics
. He learned the do's and don'ts of making a transition and expects to apply what he learned once spring training starts.
He even got a jump on the process, calling
Chris Sale
to start learning the ropes early.
Robertson, though, has only been with the
New York Yankees
in a seven-year major league career. While he is making the transition to a new team for the first time, he isn't anticipating any awkward stages.
"I've been a part of a changing team, an evolving team before," said Robertson, who did play with Cabrera in New York for a few seasons. "Every year there's change, and it doesn't take long for guys to get together and figure it out. You're around each other every single day, you get to know everyone and figure things out."
While spring training is designed to get players' bodies in shape, it will also be a quasi-spiritual retreat where the herd of new players will try to fit in with returning White Sox players.
"It takes a spring training," Cabrera said through an interpreter. "We start getting along together; we start knowing each other, and after spring training comes and it's like we've been playing forever together. It takes a spring training to know each other, and then we become better friends when we have a team that we can play with and bring a championship or make it to the playoffs."
The transition probably will work best if the new players defer to returning players such as Sale and
John Danks
for leadership roles. It will help if
Alexei Ramirez
takes a more vocal leadership role, as well.
As it is with nearly all teams that have made sweeping changes, all eyes will be on the club's camaraderie starting on Opening Day. If the club starts winning, the clubhouse vibe will be credited, and if they lose, the lack of a tight-knit group will be blamed. With so many changes, the White Sox are going to have a hard time avoiding it.
"The one thing we were cognizant of along the way in this endeavor was, let's not only target the best players, but the best fits in the clubhouse, character-wise and intensity, and people who can put it together," executive vice president
Kenny Williams
said. "As I explained to
David Robertson
, it took us some lessons in the early 2000s that it's not just the talent you throw against the wall, it has to fit together."
As a college football player and a major league baseball player, Samardzija has been in plenty of differing sports environments and he has learned a thing or two about deferring to others.
"I pitch every fifth day, so any opportunity I get to watch other guys perform and do it at the highest level possible, I enjoy doing it," Samardzija said. "Chris [Sale] is one of those guys, David is one of those guys, Melky is one of those guys,
[Jose] Abreu
and so on down the list. LaRoche, I have been a big fan of for a long time. I enjoy watching good baseball so we can learn from these guys and bounce ideas off them. It's a great resource to have, and you'd be an idiot not to take advantage of it, for sure."
Say what you want about clubhouse unity and whether or not it's valuable, but the White Sox have made a point to recognize it. Ultimately, it will be their ability to play well that will take them to where they want to go, but seeing eye to eye will be one fewer obstacle to avoid.
"These are veterans who have seen a lot of people come and go into clubhouses," Williams said of the trio the White Sox welcomed Tuesday. "They've had to be the veterans who welcome guys in. They're comfortable and confident because they've been on both sides. They know the drill."
December, 16, 2014
Dec 16
4:34
PM CT
CHICAGO -- A source confirmed earlier reports that veteran right-hander
Brad Penny
has been signed by the
Chicago White Sox
to a minor league contract with an invite to big league camp at spring training.
The 36-year old has 14 years of experience, returning to the major leagues last season for eight games (four stars) with the
Miami Marlins
after missing the 2013 season. He was 2-1 with a 6.58 ERA with the Marlins.
Penny is 121-101 in his career with a 4.29 ERA over 349 appearances, 319 of them starts. He was an All-Star in 2006 and 2007 with the
Los Angeles Dodgers
.
Penny will get a chance to compete for the No. 5 spot in the rotation with
Hector Noesi
.
December, 16, 2014
Dec 16
3:54
PM CT
[+] Enlarge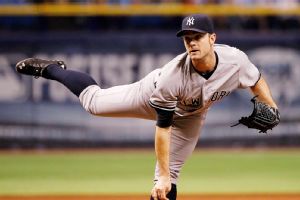 Kim Klement/USA TODAY SportsThe White Sox gave 29-year-old right-hander David Robertson a four-year, $46 million contract.
As major league teams rained money on the heads of free-agent relief pitchers earlier this month, it was only natural to question the wisdom (if not the sanity) of baseball executives throwing so much cash at pitchers who contribute in increments of three outs or fewer.
Skeptics abound. But few of them have experienced the demoralizing sensation of looking on helplessly while a bad bullpen sinks spirits in the clubhouse and undermines a team's season.
Chicago White Sox manager Robin Ventura is familiar with that routine from the 2014 season, when the team's pen ranked 14th in the American League with a 4.38 ERA and blew 21 saves -- tied for third most in the league. So when general manager Rick Hahn spent $46 million on a four-year contract for closer David Robertson and $15 million on a three-year deal for lefty setup man Zach Duke, Ventura was in no position to lobby for fiscal restraint.
December, 16, 2014
Dec 16
3:37
PM CT
Associated Press
CLEVELAND -- Right-hander Gavin Floyd has agreed to a $4 million, one-year contract with the Cleveland Indians, giving him a chance to make a comeback from his latest elbow surgery.
The deal, announced Tuesday, allows him to earn an additional $6 million in performance bonuses.
The 31-year-old broke a bone in his elbow while throwing a curveball with Atlanta last June. He had surgery and couldn't resume throwing until after the season. That injury occurred during his ninth start since returning from Tommy John elbow-ligament replacement surgery.
Floyd is 72-72 with a 4.40 ERA in 196 starts and 12 relief appearances with Philadelphia, the Chicago White Sox and the Braves. His best season was 2008, when he went 17-8 with a 3.84 ERA in 33 starts for the White Sox.
December, 16, 2014
Dec 16
1:43
PM CT
CHICAGO -- New
Chicago White Sox
left fielder
Melky Cabrera
made his mistake and served his punishment -- not to mention serving it with heavy doses of contrition -- so the club thinks it's time to move forward.
Not only was it a surprise that the apparently budget-restricted White Sox agreed to a deal with Cabrera over the weekend to the tune of three years and $42 million, another eye opener was the fact that the added a player who had been suspended for 50 games and missed the end of the 2012 season because of elevated levels of testosterone.
Not only did Cabrera elect not to appeal his suspension for PED use, he had been leading the National League in batting at the time and asked that he be taken out of consideration for the batting title. By not participating in the postseason that year with the
San Francisco Giants
, he also missed out on playing in a World Series, which the Giants won.
"Obviously we're aware of what happened in the past, and no one condones what he did," Hahn said. "But we are talking about an instance where there was a mistake he made and took ownership for, and showed honest remorse about from three seasons ago. He's already gone through the understandable and deserved public scrutiny and has not hid from his past actions."
Although current executive vice president
Kenny Williams
has roundly criticized PED users in the past, the White Sox have not completely turned their backs on players with a questionable history.
Manny Ramirez
was acquired at the tail end of the 2010 season and played 24 games with the team.
Cabrera got his second chance the past two seasons with the Blue Jays, batting .293 over 227 games north of the border, with 19 home runs and 103 RBIs. The biggest draw for the White Sox was Cabrera's .351 on-base percentage in 2014 and his .339 OPB over his 10-year career.
"Frankly, I respect the fact that he accepted and served his penalty and lived with the consequences, and he's done his best to put it behind him," Hahn said. "Obviously our (MLB drug) policy not only allows for the suspension and the punishment, but also the redemption. Melky has performed at the highest level on the other side of this issue and we're optimistic he can perform at that level moving forward."
December, 16, 2014
Dec 16
12:18
PM CT
CHICAGO -- The
Chicago White Sox
front office might have purchased a new closer last week in
David Robertson
, but it appears as if the team's fans were the ones who purchased new left fielder
Melky Cabrera
.
General manager Rick Hahn admitted Tuesday that because "sales" have been up all offseason, and especially since Robertson and
Jeff Samardzija
were acquired during the winter meetings last week, chairman Jerry Reinsdorf agreed to spend more than expected.
That meant the addition of Cabrera over the weekend for three years and $42 million, bringing aboard a new left fielder and No. 2 hitter in the lineup.
"Things have gone well so far from a sales standpoint, which played a role in Jerry allowing us to go beyond our originally targeted payroll," Hahn said soon after the Cabrera signing was made official Tuesday. "As we sit here today, we're beyond where we expected to go in terms of the 2015 payroll. That is, again, a direct result of Jerry saying he saw the fit (in Cabrera), he understood what we wanted to do and, in the end, gave us the flexibility to convert on the deal."
That came in contrast to last week's statement following the Robertson signing (four years/$46 million), when Hahn admitted that finances were now tight. Hahn said that wasn't a bluff.
And while Hahn said Tuesday that the club is under no edict to trim the fat from any other areas of the roster, more changes are still expected. One obvious move ahead is finding a new home for
Dayan Viciedo
, who was tendered a contract earlier this month and figures to make at least $4 million in the upcoming season.
"I don't think it behooves us to get very deep into any conversation about any specific player in terms of potential future moves," Hahn said. "I will say that there's certainly an opportunity for Viciedo to play a role on this club however, the amount of (at-bats) for him have certainly diminished. I don't think it would be a great shock to hear from other clubs that perhaps have a larger role for him and have interest in him joining their club to fulfill that role."
Considering what Viciedo is set to make in 2015, the obvious need the White Sox have to trade him and the fact that his offense and defense have been disappointing, he isn't in possession of a whole lot of trade value these days.
If that is the downside, though, to adding Robertson, Cabrera, Jeff Samardzija, Zack Duke and
Adam LaRoche
, the White Sox will gladly deal with it. Filling as many needs as they did with the caliber of players they brought aboard, not even the optimistic Hahn could see it all go down in the fashion that it did.
"We're pleased with how we've been able to come through, but frankly I do think we probably have had a roll here that if you had told me six weeks ago we'd been able to convert on, I probably would have been a little surprised by," Hahn said. "It's what we set out to do. It's what Jerry and Kenny (Williams) wanted to see from all of us, and the fact we've been able to convert on it makes us real pleased. The attitude we have down the hall, in our department, is we should feel good about what we've done, but it's on to the next one now."
December, 16, 2014
Dec 16
12:20
PM CT

By David Schoenfield
ESPNChicago.com
Archive
Buster Olney just wrote that the American League Central may be the
best division in baseball
.
Does the division still belong to Detroit? Or is this the year the Tigers finally get caught? Here's the path to the playoffs for the AL Central teams: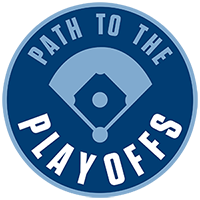 Detroit Tigers
2014:
90-72, plus-52 run differential, lost in ALDS
2015 projection from FanGraphs:
86-76, plus-48
The Tigers have won four straight division titles, so it's not that difficult to envision a fifth straight division title, even if the club ends up losing
Max Scherzer
in free agency. Just stay the course.
Even without Scherzer and the traded
Rick Porcello
, the rotation features
David Price
,
Anibal Sanchez
,
Justin Verlander
,
Alfredo Simon
and
Shane Greene
, a sneaky good pickup from the Yankees. Price essentially replaces Scherzer, but the key will be getting a bounce-back season from Verlander, who went 15-12 albeit with a 4.54 ERA. Remember, Verlander had core-muscle repair surgery during the 2013-14 offseason, so it's possible he was never 100 percent during the season. An offseason of rest and normal conditioning exercises could help him return to the Verlander of the past.

The Tigers traded Porcello for
Yoenis Cespedes
, giving the club maybe the strongest middle of the lineup in the league with
Miguel Cabrera
,
Victor Martinez
,
J.D. Martinez
and Cespedes, a foursome that could each hit 25-plus home runs. Even if Victor Martinez and J.D. Martinez regress some, you can expect Cabrera to have a better season after he played through a painful ankle and foot injury. He had surgery after the season to remove bone spurs and had two screws inserted in his right foot to help repair a stress fracture. Even with those injuries, he hit .313 with 25 home runs and a league-leading 52 doubles. A healthier Cabrera could return to hitting .330 with 40 home runs.
The Tigers acquired
Anthony Gose
from Toronto, and while his bat is questionable, he'll give the team a defensive upgrade in center field over the
Austin Jackson
/
Rajai Davis
combo. Replacing
Torii Hunter
in the outfield with Cespedes will also help; Cespedes rated plus-12 defensive runs saved in left field last season while Hunter rated minus-17 in right field. It's not a direct position change, as J.D. Martinez will shift over to right field, but the defensive improvement in a Cespedes/Gose/Martinez outfield could easily be worth four wins or so. Making Davis the backup outfielder also helps strengthen the bench. Then you have the return of slick-fielding shortstop
Jose Iglesias
. We're not using to thinking of "defense" and "Tigers" going together, but the Tigers will have their best defensive team in years.
Yes, the bullpen. The offseason isn't over yet. I expect GM Dave Dombrowski to make a move or two here. Plus, the Tigers won 90 games with last year's bullpen. Even a small upgrade there should add a few wins.
Kansas City Royals
2014:
89-73, plus-27 run differential, lost World Series
2015 projection:
81-81, minus-3
Ninety feet short. Ninety feet. It was a dream season for the Royals, who finished the regular season just a game back of the Tigers, won a classic wild-card game and then steamrolled the Angels and Orioles in the postseason before running into
Madison Bumgarner
in the World Series.
Can they do it again? Sure. Yes,
James Shields
is a likely departure, but let's be honest here: They're not losing Bob Gibson. Shields was a workhorse and certainly a positive mentor to some of the young guys in the rotation, but he was worth 3.3 WAR last year; that can be replaced. You still have
Yordano Ventura
and
Danny Duffy
to anchor the rotation. Ventura posted a 3.20 ERA as a rookie, and Duffy quietly posted a 2.53 ERA in his 25 starts. That could be a dynamite 1-2 combo as both see their workloads increase. I'd like to see the Royals add another starter behind
Jason Vargas
and
Jeremy Guthrie
to fill out the top five.

But the rotation wasn't the strength of the team anyway. The bullpen returns the dominant
Greg Holland
-
Wade Davis
-
Kelvin Herrera
trio and will get
Luke Hochevar
back. Hochevar missed all of 2014 but posted a 1.92 ERA in 2013. Yes, maybe the Royals will have four sub-2.00 ERA relievers in 2015. Or five, if rookie
Brandon Finnegan
remains in the bullpen. With a bullpen like that, the Royals don't need a great rotation.
Plus, the defense will remain intact, and we saw in October how well the Royals play defense.
That leaves the offense, and there are reasons to be optimistic about improvement here.
Eric Hosmer
,
Mike Moustakas
and
Salvador Perez
all had bad seasons at the plate, but all played the season at 25 or younger. Even in a conservative estimate, you can see all three creating at least 15 more runs; 45 more runs is about four or five extra wins. The team has signed
Kendrys Morales
and
Alex Rios
as free agents. Neither had a good 2014, but Rios struggled with thumb and ankle injuries. Both are just a year removed from solid seasons, however, and could turn out to be offensive upgrades over
Billy Butler
and
Norichika Aoki
.
And don't underestimate the confidence of a young team. The Royals have smelled October and tasted the World Series. They'll want to get there again.
Cleveland Indians
2014:
85-77, plus-16 run differential
2015 projection:
85-77, plus-36
Here's a number that will impress: The Indians had the best second-half rotation ERA in the American League. Cy Young winner
Corey Kluber
got all the recognition, but he wasn't the only starter who came into his own. Kluber,
Danny Salazar
,
Carlos Carrasco
and
Trevor Bauer
is potentially as exciting as any other rotation in the league. That foursome started 94 games in 2014; imagine what it can do with 125 starts. Even No. 5 starter
T.J. House
posted a solid 3.35 ERA/3.69 FIP in his 18 starts.
Maybe the rotation lacks the Tigers' big names, but it could be the best in the division.
Three other reasons to see a path to the playoffs:
1.
Brandon Moss
. Acquired from the A's, the All-Star hit 25 home runs, although he was slowed the final two months by a hip injury that required offseason surgery. If healthy, he could produce even better numbers than he did with the A's. (Leaving Oakland and the other parks in the AL West for Progressive Field should help his power numbers.)
2.
Jason Kipnis
will have a better season. The second baseman created 101 runs in 2013, just 53 in 2014 (in 100 fewer plate appearances), as he played through an oblique injury.
3. Better defense at shortstop. Whether it's
Jose Ramirez
or top prospect
Francisco Lindor
, the Indians will have better range than
Asdrubal Cabrera
provided. One reason the pitching improved the final two months was the departure of Cabrera. (In fact, the Indians rated last in the majors with minus-75 defensive runs saved, so even slight improvement across the field will help.)
Oh, yeah, you also have the guy who finished third in the AL MVP voting in
Michael Brantley
, the best manager in the division in Terry Francona and an underrated bullpen that had the fourth-best ERA in the AL.
Chicago White Sox
2014:
73-89, minus-98 run differential
2015 projection:
78-84, minus-28
No team has made more big moves this offseason than the White Sox: They traded for
Jeff Samardzija
without losing any significant pieces from the major league roster and signed outfielder
Melky Cabrera
, first baseman/DH
Adam LaRoche
and relievers
David Robertson
and
Zach Duke
.
The beauty of those acquisitions is that the White Sox aren't just replacing mediocre production with slightly better production, but below-replacement-level production in some cases. Look at the players/positions:

• Left field: White Sox left fielders hit an ugly .225/.297/.344 and fielded an ugly minus-10 defensive runs saved (second-worst in the majors).
• Rotation:
Andre Rienzo
, Scott Carroll and Felipe Paulino made a combined 34 starts, went 8-17 and were worth minus-2.3 WAR.
• The bullpen had the second-worst ERA in the AL, better than only the Astros. Robertson has been one of the league's best relievers for years, and Duke changed his arm angle last year and had a dominant season with the Brewers (74 K's in 58 1/3 innings). They immediately become the eighth- and ninth-inning guys.
Of course, the White Sox already have an MVP candidate in
Jose Abreu
and Cy Young candidate in
Chris Sale
. They do have a hole at second base right now, but
Carlos Sanchez
(.293/.349/.412 at Triple-A) should at least be an upgrade over what they got there last year if he gets the job. I'd like to see them find another starting pitcher to line up behind Sale, Samardzija and the underrated
Jose Quintana
, but GM Rick Hahn may still have a little money to play with.
Ninety wins may be difficult, but few teams can match the front-line talent the White Sox have. If the secondary players improve, the White Sox can raise their first division flag since 2008.
Minnesota Twins
2014:
70-92, minus-62 run differential
2015 projection:
76-86, minus-47
OK, maybe we have to be a little creative when it comes to the Twins. But remember, we're in the age of parity. It may take only 85 or 86 wins to win the Central. So finding an extra 15 or 16 wins is doable if everything breaks right and a lot goes wrong with the other four teams.

A few ways how:
•
Joe Mauer
has a better season.
•
Danny Santana
is for real.
•
Kennys Vargas
develops into a .275, 25-homer DH.
•
Brian Dozier
gets even better and turns into an MVP candidate.
• The defense improves. The Twins ranked 29th in the majors in defensive runs saved, including minus-50 runs in the outfield. Although the Torii Hunter signing doesn't help here.

•
Ervin Santana
has a good season.
Ricky Nolasco
is better.
Phil Hughes
is great again. Put it this way: The Twins had a 5.07 rotation ERA, worst in the majors. That was more than a run worse than the AL average. They used 12 different starters, and Hughes was the only starter who posted an ERA under 4.47. So, um, yeah, expect a better rotation in 2015.
•
Miguel Sano
and
Byron Buxton
arrive a little earlier than anticipated.
Look, the offense should be good again. The Twins were fifth in the AL in runs scored and second in OBP last year. And they've cleared out a lot of the offensive deadweight. They scored 42 fewer runs than the Tigers and didn't have anybody who had career years like Victor and J.D. Martinez. It wouldn't be that much of a stretch to think the Twins could lead the league in runs. If they're in the race in July, they could add a couple of veteran starters for the stretch run.
December, 16, 2014
Dec 16
9:56
AM CT
CHICAGO -- The
Chicago White Sox
officially announced their newest member of the outfield Tuesday as free agent
Melky Cabrera
has agreed to a three-year, $42 million deal.
The 30-year-old left fielder and No. 2 hitter will receive $13 million next season, $14 million in 2016 and $15 million in 2017.
Cabrera was a .301 hitter this past season for the
Toronto Blue Jays
in 568 at-bats, the second most at-bats in any one season behind the 658 he had in 2011, when he batted .305 for the
Kansas City Royals
. He posted a .351 on-base percentage in 2014 and has a .339 OBP over 1,211 career games.
"Melky provides us with a professional hitter, who reaches base on a consistent basis," general manager Rick Hahn said in a release. "We think he slides into Robin's batting order perfectly and adds depth to a very versatile lineup. We are very excited about his addition to our roster."
Robin, of course, is manager Robin Ventura, and in his fourth season at the helm of the club, he is expected to bat Cabrera right behind leadoff man
Adam Eaton
and right in front of rookie of the year
Jose Abreu
.
Cabrera reportedly turned down a four-year offer to sign the White Sox's three-year pact and the opportunity to bat in front of a hitter like Abreu could have played into that decision.
December, 15, 2014
Dec 15
12:47
PM CT
CHICAGO -- While the entire 2015 season will be spent honoring the 10-year anniversary of the
Chicago White Sox
's World Series victory over the
Houston Astros
, particular emphasis will be placed on the weekend of July 17-19.
During a three-game home series against the
Kansas City Royals
, the last American League team to play in the World Series, the White Sox will play host to a reunion weekend of former 2005 players.
No details were given other than the club's plan to "commemorate the 10-year anniversary of the organization's 2005 World Series Championship victory, honoring the members of the 2005 team and their accomplishments at U.S. Cellular Field," according to a team release.
The team's celebration of the 2005 season is scheduled to kick off during SoxFest, Jan. 23-25 at the Hilton Chicago. White Sox players from the 2005 club currently scheduled to appear:
Jose Contreras
, Jon Garland, Orlando Hernandez, Bobby Jenks, Geoff Blum, Joe Crede, Tadahito Iguchi, Scott Podsednik and Aaron Rowand. More players could be announced later.
The White Sox also announced that they will give out free T-shirts to the first 10,000 fans at each Monday home game. Themed nights in the 2015 season include: Mullet Night, June 19; Country Music Night, July 31; Elvis Night, Aug. 28; Halfway to St. Patrick's Day, Sept. 12 and Hispanic Heritage Night, Oct. 2.
Giveaways include: 2015 magnetic schedule, April 10; White Sox welcome mat, April 11; White Sox calendar, April 20-22; White Sox tote bag, April 24 and
Jose Abreu
rookie of the year blanket, April 25.
Additional theme nights and giveaway games will be announced at a later date.
The White Sox will put 14-game and seven-game ticket plans on sale at 10 a.m. CST Tuesday. More information on the ticket package sale is available at whitesox.com/holidaypacks.
December, 15, 2014
Dec 15
12:08
PM CT

By David Schoenfield
ESPNChicago.com
Archive
December, 14, 2014
Dec 14
12:43
PM CT
CHICAGO -- Not content to let 2015 solely be about the 10-year reunion of last decade's World Series championship team, the
Chicago White Sox
have managed to construct a brand-new title contender in a matter of weeks.
A roster rebuild that began at the 2013 trade deadline has added significant pieces since the start of November as
Zach Duke
and
David Robertson
have been added to the bullpen,
Jeff Samardzija
has been added to the rotation, and
Adam LaRoche
and
Melky Cabrera
have been added to the lineup. The
news of the Cabrera deal
started to break late Saturday night.
The White Sox have spent $128 million alone on Duke, Robertson, LaRoche and Cabrera, with $42 million of that going to Cabrera for three years, according to a source who confirmed the numbers with ESPN.com's Jerry Crasnick.
[+] Enlarge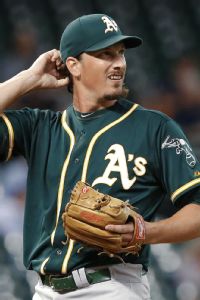 AP Photo/Pat SullivanIn Jeff Samardzija, the White Sox got a top-of-the-rotation pitcher who won't break the bank. His one-year deal is likely what prompted a speed-up in Chicago's rebuilding plan.
Adding the $9 million to $10 million Samardzija is set to make in his final season of arbitration eligibility, the White Sox have made a serious investment to the on-field product this winter.
Where some believed the White Sox would extend the rebuild into next offseason, the front office had a quicker timetable for trying to turn around the fortunes of a franchise that has experienced back-to-back losing seasons and has been to the postseason just once since its 2005 title.
The White Sox's arrival to their current winter spending spree was two-fold.
First, the White Sox started erasing big contracts from the books starting with the
Jake Peavy
trade at the 2013 trade deadline. That deal is also known as the one that added current right fielder
Avisail Garcia
into the mix.
Subsequent big-money deals that came off the books were those of
Alex Rios
(he was traded to the
Texas Rangers
in 2013),
Paul Konerko
(his big-money deal expired after the 2013 season) and
Adam Dunn
(he was traded to the
Oakland Athletics
in August).
But there has been more to the White Sox's decision to start spending now.
Team-friendly contracts to
Chris Sale
and
Jose Quintana
have also been key in establishing a solid starting rotation. And after one season of
Jose Abreu
's six-year, $68 million deal, that contract so far looks like a steal.
It wasn't a coincidence that the White Sox's current slide coincided with the bloated contracts to aging former stars who still were on the payroll. The sense was that the club might not hurry to get into that situation again, and the front office possibly would take a look at it next year when the roster was allowed to stabilize for another year.
The offseason started slowly enough with the three-year, $15 million deal for Duke and the relatively safe two-year deal for LaRoche, which will pay him $25 million through 2016.
Even the move for Samardzija seemed relatively conservative, even for a player who could bolt via free agency after one season.
Marcus Semien
and
Josh Phegley
were considered expendable since the club had multiple options at both second base and catcher. Pitcher
Chris Bassitt
, who was also in the deal, did not project as high as a No. 2 starter, which Samardzija would be.
And the White Sox got a top-of-the-rotation pitcher in the deal with the A's, and one who won't break the bank at that, unless a contract extension is agreed upon before spring training, something that isn't expected.
But perhaps the one-year status of Samardzija is what prompted a speedup in the rebuilding plan.
Things took on a different aura when Robertson was added for four years and $46 million. Big-money free-agent deals have their inherent risk, and none are more risky than high-priced deals to back-of-the-bullpen types.
"We worked hard to get to the point we're at right now where we have some flexibility," Hahn said mere hours before a deal with Robertson was agreed upon last week at the winter meetings. "And we knew that entering the 2015 season was going to be a bit of a pivot point for the major league club, even going back a couple of years when you looked at us on paper when you knew that Dunn, Peavy, Rios and PK were likely going to be elsewhere for 2015. This was always going to be a time where we had some choices to make."
In Robertson, the White Sox felt the roll of the dice was worth it. The 29-year old had been a proven set-up man with the
New York Yankees
and then proved his mettle by saving 39 games this past season as the Yankees' replacement at closer for
Mariano Rivera
.
With the need to fix the bullpen the greatest, the White Sox took the plunge on a proven performer who has been healthy throughout his career. In doing so, they bucked a few trends -- like the one that says relievers are the most volatile parts of a team, and the one that saw them develop their own closers for the past decade, from
Bobby Jenks
to
Sergio Santos
to
Addison Reed
.
In signing Cabrera, the White Sox have finally moved on from
Dayan Viciedo
, even though Viciedo is just 25 years old, and right-handed power is a prized commodity in the game today.
The White Sox's front office has gathered for some tough conversations this winter, and the answers have been that this offseason was the time to take some financial risks. Hahn outlined those conversations last week.
"Do we spend more for free agents? Do we try to acquire some high-priced talent via trade? And how is the best and most prudent way to put that club together?" Hahn said. "When we make a large commitment, whether it's a guy like [Jose] Abreu or [Chris] Sale or the next free agent we sign, it's not with the eye that we're going to necessarily have dead money on the back end of it.
"Does it happen? Yeah. It's part of the cost of doing business, and none of us in this industry are smart enough to identify on the way in where it's going to be. We sort of know, in our mind, that that's going to happen, but as a result we don't shy away from deals that have a reasonable chance to make us better for an extended period of time."
Now comes the task of blending it all together on the field. Hahn has done his job, and now it's up to manager Robin Ventura to make it all mesh.
The front office has remained solidly behind Ventura, even through 188 losses over the past two seasons. Ventura has the horses now, though, so is there pressure to have success?
"Hopefully," Ventura said last week, slowly looking around at the faces who will report all season on how he is handling that pressure. "That would be fine. I hope so."
Pressure means Ventura has a good team now, and he will gladly take it.
December, 14, 2014
Dec 14
9:20
AM CT
CHICAGO -- With a source confirming the
Chicago White Sox
's addition of
Melky Cabrera
to play left field and bat second, an impressive lineup has emerged with spring training just more than two months away.
A team that had
Conor Gillaspie
bating third on Opening Day in 2014 has its pieces in better alignment now, especially up top, where the first five hitters weren't even in the organization at the All-Star break in 2013.
How the 2015 Opening Day lineup now looks:
Adam Eaton
, center field
Melky Cabrera, left field
Jose Abreu
, first base
Adam LaRoche
, designated hitter
Avisail Garcia
, right field
Alexei Ramirez
, shortstop
Conor Gillaspie, third base
Tyler Flowers
, catcher
Micah Johnson/
Carlos Sanchez
, second base
Suddenly, manager Robin Ventura's refusal to ponder a potential lineup while being interviewed at the winter meetings earlier this week makes much more sense.
Of the 1,211 games Cabrera has played in his career, the biggest number has come in the No. 2 spot. He is batting .292 there with a .341 on-base percentage, and represents a much better fit in the second spot instead of Ramirez, who had his issues with situational hitting behind Eaton last season.
With Eaton and Cabrera in the first two spots, it also would give more RBI opportunities to rookie of the year Abreu, who still managed to drive in 107 runs in 2014.
White Sox No. 2 hitters had a combined .237 batting average last season, 26th in baseball, and a .279 on-base percentage, 29th in baseball. Cabrera had a .351 OBP last season with the
Toronto Blue Jays
in 139 games. He also has a career .339 on-base percentage over 10 major league seasons.
The Cabrera addition also provides better lineup balance with the left-handed hitting Eaton up top, followed by the switch-hitting Cabrera, the right-handed hitting Abreu and the left-handed hitting LaRoche and the right-handed hitting Garcia
Gillaspie and Ramirez are presumably interchangeable in the sixth and seventh spots, depending on the pitcher. Gillaspie's presence as a No. 7 hitter gives the lineup a left-handed line-drive hitter toward the bottom of the order for the first time since
A.J. Pierzynski
departed as a free agent following the 2012 season.
Gillaspie was batting .321 as late as July 31 and was among the league leaders in hitting most of the season. He faded late, though, batting .222 in August and just .208 over the final two months to finish with a .282 batting average and a .336 OBP to go along with a .416 slugging percentage.
The second base job is the only real spring training battle remaining among position players. Sanchez has a slight edge based on his 28 games of experience there in 2014, but Johnson has more upside, and his speed in the No. 9 spot, leading to Eaton in the leadoff spot, provides intrigue.
December, 14, 2014
Dec 14
1:15
AM CT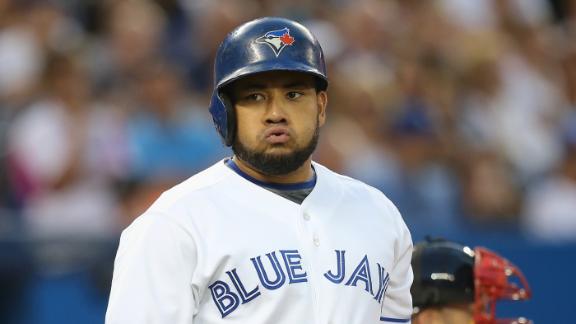 CHICAGO -- The White Sox have found an upgrade in left field by agreeing with free agent Melky Cabrera on a three-year, $42 million contract.
The team officially announced Cabrera's signing Tuesday.
Cabrera, who was believed to have significant interest from the Seattle Mariners, will take over in left field and continues an impressive string of offseason acquisitions from general manager Rick Hahn.
The 30-year old Cabrera batted .301 with 81 runs scored in 139 games for the Toronto Blue Jays this past season, hitting 16 home runs with 73 RBIs.
"Melky provides us with a professional hitter, who reaches base on a consistent basis," Hahn said in a statement. "We think he slides into (manager Robin Ventura's) batting order perfectly and adds depth to a very versatile lineup."
The White Sox's signing comes days after a trade for pitcher Jeff Samardzija was made official and three days after the signing of reliever David Robertson was announced.
Hahn had indicated after the Robertson signing that money was now tight, but Cabrera's signing contradicts that stance. The White Sox came into the offseason with money to spend after big contracts like those for Jake Peavy
December, 11, 2014
Dec 11
1:31
PM CT
SAN DIEGO -- The
Chicago White Sox
helped to put on a good show at the annual winter meetings, starting the gathering with a bang Monday as a prelude to some major fireworks around the league.
The White Sox addressed key needs in a trade for right-handed starter
Jeff Samardzija
and right-handed closer
David Robertson
, showing a bold and daring side in the process, especially with Robertson.
Coughing up $46 million for a reliever signaled that the White Sox are eager to push their roster rebuild forward at a much quicker pace, while telling the rest of the club, not to mention the fan base, that help has arrived.
The White Sox closed the meetings Thursday by adding another bullpen piece. While not as flashy as the Robertson signing, left-hander
Dan Jennings
was added in a trade from the
Miami Marlins
. Building a better relief corps has been the White Sox's priority since the season ended.
"We're pleased with this week; it was a good week," general manager Rick Hahn said shortly before departing the meetings Thursday. "We picked up three of our targets, addressed three different needs. We'll take that any old week. I don't know if we're necessarily going to be able to replicate it next week but we're certainly going to try."