Peavy fitting in to White Sox clubhouse
February, 23, 2010
2/23/10
10:34
AM CT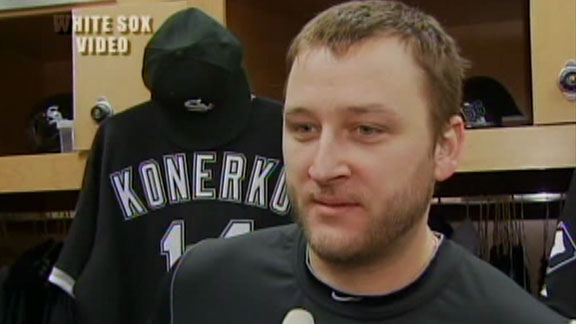 Jake Peavy has fit right in to the White Sox clubhouse, surrounded by self-described good 'ol boys just like him.


Peavy
"We're locked in on one side of the clubhouse with [reliever Scott] Linebrink to my left, you got John Danks and Mark Buehrle, just all kind of hunters," Peavy, an Alabama native said Tuesday on "The Waddle & Silvy Show" on ESPN 1000. "We're all hunting pitchers. Linebrink has got a fishing pole against his locker and three or four pairs of cowboy boots so we've got a good mix.


"They were asking me how I fit in the clubhouse. I said geez, this clubhouse is full of rednecks like me. We do have a bunch of good 'ol boys, and it's been fun to be a part of such good chemistry in a clubhouse."


Peavy, who was acquired from the San Diego Padres at the July 31 trade deadline last season, was long linked to the Cubs, who were in trade talks for the former National League Cy Young winner at the winter meetings in December 2008. A trade never materialized, and Peavy ended up on the South Side, playing for manager Ozzie Guillen.


"I can't tell you how happy I am to be here and to play for a manager as passionate as Ozzie," Peavy said. "You have your scuffles, you have your player-manager battles sometimes, sure. I'm passionate and fiery and Ozzie is the same way, and who knows what the future holds. But I'm fired up. Ozzie is passionate about the game, he loves his players and who doesn't want to play for a guy like that?"

Listen to the entire interview