The White Sox traded Jason Frasor to the Blue Jays for two minor leaguers.
Jeff Samardzija, Chris Sale and Jose Quintana will start in succession this weekend when the Chicago White Sox take on the Minnesota Twins.
Jim Bowden lays out the 20 players most likely to be dealt by July 31, including a trade likeliness rating, interested teams and best fit for each guy.
The White Sox lost a four-game series to the Cleveland Indians after struggling at the plate.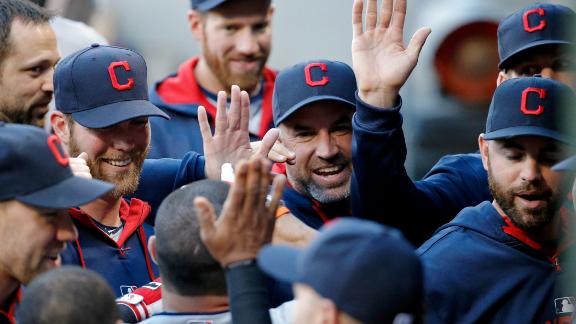 Salazar, Indians power past White Sox 5-2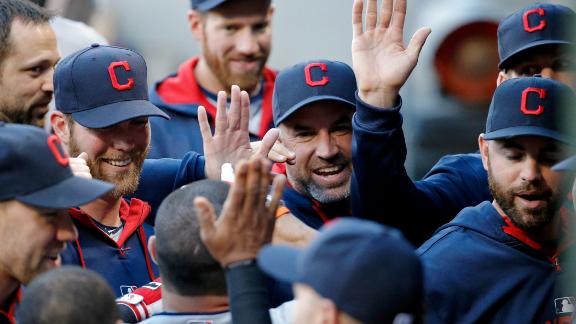 The Indians scored four runs in the first inning off John Danks, handing the White Sox their first series loss at home this season.
Gordon Beckham is starting at third base for the Chicago White Sox on Thursday and could be in line for most playing time at third in the future.
20h
ESPN Stats & Information
The Cleveland Indians will start Danny Salazar (4-1, 4.06 ERA) against John Danks (2-3, 4.66 ERA) and the Chicago White Sox on Thursday. Salazar is 2-1 with a 5.
There are roller coasters with less thrills than what Carlos Rodon has provided in his short tenure as a Chicago White Sox starting pitcher.
Indians slip past White Sox 4-3
Rapid reaction from the Cleveland Indians' 4-3 victory over the Chicago White Sox, the second straight win for Cleveland in the series.
Now that the Chicago White Sox are playing much better, Jose Abreu is still searching for more.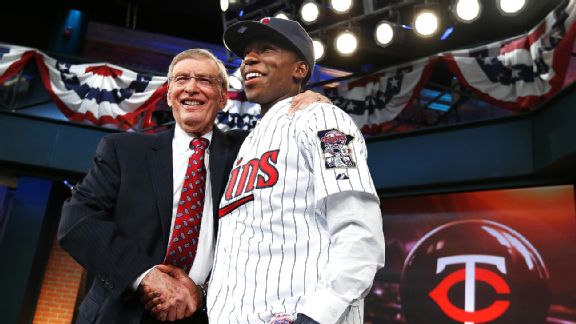 A comprehensive look at every AL Central team's system strengths and weaknesses heading into the 2015 MLB draft, as well as needs and possible player targets on draft day (June 8).
Carlos Rodon has called his control issues in his past two starts a 'learning experience.'
The White Sox are looking to respond after being shut down on consecutive nights by the Cleveland Indians' Corey Kluber and Trevor Bauer.
White Sox trade Jason Frasor to Jays