Chicago White Sox:

Jim Hendry
August, 19, 2011
8/19/11
12:19
PM CT
[+] Enlarge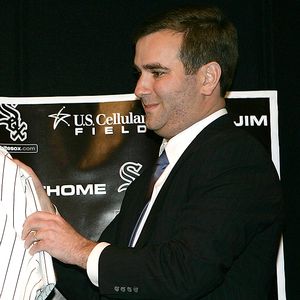 Jonathan Daniel/Getty ImagesWhite Sox assistant GM Rick Hahn is considered one of the strongest GM candidates in all of baseball.
Here are possible candidates to lead the Cubs after the ouster of Jim Hendry:
Rick Hahn:
The
Chicago White Sox
vice president/assistant general manager is considered one of the top GM prospects in baseball. He oversees all aspects of baseball operations, and has a keen knowledge of sabermetrics. Baseball America ranked him a the top GM prospect in 2010. He's played a role in roster composition, acquisitions, talent evaluation and contract negotiations with the White Sox.
Josh Byrnes
: The former
Arizona Diamondbacks
GM was groomed in the
Boston Red Sox
organization under Theo Epstein. The Diamondbacks went 349-378 in four-plus seasons under Byrnes. Arizona reached the NLCS in 2007. Byrnes is knowledgeable in the sabermetric side of baseball, and he's also been credited with solid payroll management.
Bobby Cox
: Known for his long, successful run as manager of the
Atlanta Braves
, Cox also served as the Braves' GM from 1985-1990. Cox won four Manager of the Year awards and one World Series championship as manager of the Braves and Blue Jays. He also won 100 or more games in six different seasons.
John Schuerholtz
: The man who signed away
Greg Maddux
from the Cubs was the Braves GM from 1990 to 2007. He was also the GM of the
Kansas City Royals
from 1982-1990. He won 2 World Series championships and 15 division titles during his tenure with those two clubs.
Terry Ryan
: He had the difficult task of succeeding Andy MacPhail, who built two Twins World Series champions. When MacPhail left to take over the Cubs in 1994, Ryan took over as GM and endured losing seasons until 2001. But Ryan turned the small market Twins into a winning organization by building through the farm system. Beginning in 2001, Minnesota had winning seasons in six of seven seasons until Ryan stepped aside as GM after the 2007 season.
Pat Gillick
: The special adviser for the
Philadelphia Phillies
has said he's not interested in being a GM, but he would take a president-level position with another team. Gillick, 74, was the architect of two world championship teams with the
Toronto Blue Jays
in 1992 and 1993 and one with the Phillies in 2008.
November, 15, 2010
11/15/10
4:12
PM CT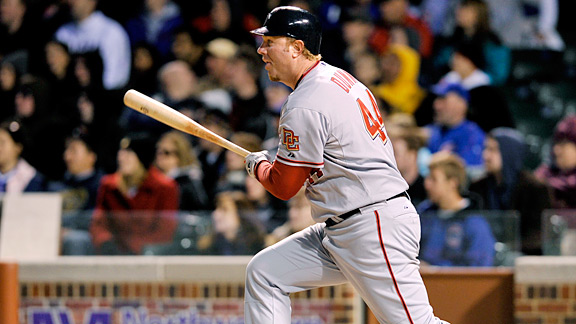 Warren Wimmer/Icon SMIBoth teams in Chicago would love Adam Dunn under the right circumstances.
ORLANDO -- The
Chicago Cubs
and
Chicago White Sox
have some work to do in the upcoming general managers meetings in order to be in the elite eight come playoff time next season.
White Sox

Economics/payroll
The White Sox expect to have a budget between $105-$110 million. General manager Ken Williams already has $80 million committed to 10 players. That list includes
Bobby Jenks
,
John Danks
and
Carlos Quentin
, who all will be eligible for arbitration. Almost $50 million of that amount is tied up in five starting pitchers, including the injured
Jake Peavy
, whose status is unknown for 2011.
Free agents
The Sox have two significant players to decide on:
Paul Konerko
and
A.J. Pierzynski
. According to some sources, Konerko may want to stay out west for family purposes. If that's the case, the South Siders may put a chunk of change in the direction of free-agent first baseman
Adam Dunn
.
The market place has numerous choices for Dunn, whom the Sox tried to acquire at the trading deadline in July. One GM told ESPNChicago.com that Dunn's asking price would be three years and $40 million. That price may be out of the Sox's reach. However, Williams covets Dunn, and owner Jerry Reinsdorf always has stepped up when his management team believed in a player for the future, regardless of cost.
Reliever
J.J. Putz
will be tough to replace if he signs elsewhere, however money may be available for Putz if the team trades or non-tenders Jenks, whose arbitration number will be around $9 million on 2011. Jenks made $7.5 million last year.
Trade market
Rumors out of Los Angeles suggest the Dodgers would trade one of their young position players in the right deal. The Sox and Dodgers have a recent history of making transactions --
Juan Pierre
for two young pitchers;
Manny Ramirez
picked up as a free agent. Los Angeles first baseman
James Loney
would look good in a Sox uniform. Although not a home run hitter, Loney would hit 7-10 more at U.S. Cellular Field, rather than cavernous Dodgers stadium.
If Pierzynski is not offered a new contract or arbitration by the White Sox, the team might need to fortify its catching core.
Tyler Flowers
and
Ramon Castro
may not be the answer. Williams will listen to offers about the availability of Carlos Quentin.
Cubs

Economics/payroll
Insiders say the Cubs' payroll will be down 5-7 percent from $144 million in 2011. If that's the case, general manager Jim Hendry may have only $5 million-$7 million to use in free agency, unless he can move a veteran contract or two.
Hendry's payroll has been stagnant since July, 2008. The Cubs have between $125-$130 million already committed to existing contracts, arbitration cases and the 40-man roster.
Free agency
The Cubs' original plan was to go after slugger Adam Dunn to replace the run producing of
Derrek Lee
at first base. Money now prohibits that decision. The Cubs wanted Dunn, and Dunn -- according to sources -- wanted the Cubs. The team will have to visit the free-agent list of other left-handed hitting first basemen, it appears.
The Cubs are in need of a starting pitcher and a set-up man to go with a left-handed power bat.
Former Cubs sensation
Kerry Wood
most likely would come back to the team as a set-up man if the Cubs can make a decent offer. Wood made $10 million last season as a closer for the Indians and set-up man for the Yankees.
If Wood isn't available, there is a good crop of free-agent set-up men out there, starting
Jason Frasor
,
Grant Balfour
,
Chad Durbin
and Jesse Crane. Again, money will be an issue in this department, as well as free-agent starting pitching.
The Cubs like right-handed pitcher
Jake Westbrook
, who will be looking for a minimum of two years with an option.
Former White Sox starters
Javier Vazquez
and
Jon Garland
, along with
Kevin Millwood
, also can fill the bill for the Cubs.
Trade market
As in the past two years, Hendry will have to trade a contract or two in order to make some money available for other moves. Right fielder
Kosuke Fukudome
is a likely candidate to be moved. He'll make $13 million in the last year of his four-year, $48 million contract. In order to move Fukudome, the Cubs will have to eat a portion of the contract, or trade for another contract that isn't exactly user-friendly -- i.e.
Milton Bradley
for
Carlos Silva
.
The Cubs do have some solid young players coming in their organization. In order to compete for a division title next season, they'll have to be creative in the trade market.
Carlos Zambrano
is owed $36 million over the next two seasons and has told numerous sources that he'll use his no-trade clause to block any trades.
Alfonso Soriano
has four years remaining on his contract in the $70 million area, and he also has a no-trade clause. As does
Aramis Ramirez
with one year and $14.6 million, and a $2 million buyout.
The wild card for both teams is San Diego first baseman
Adrian Gonzalez
. San Diego may decide to keep Gonzalez, who is a free agent after 2011 in order to market the team and sell tickets. If not, he's a perfect fit for what the Cubs and Sox are looking for this offseason, a 30-HR, 100-RBI run producer. Gonzalez's contract makes sense for both teams at $6.2 million in 2011, but that will jump to somewhere between $15-20 million per season beginning in 2012. Both teams will want to talk to Gonzalez's agent about a long-term deal before committing the three or four