Chat alert: Jesse Rogers talks Blackhawks at 12 CT.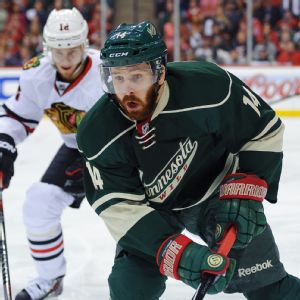 13h
Joe McDonald and Scott Powers
Minnesota Wild forward Justin Fontaine will miss Game 2 after suffering a lower-body injury in Game 1, while Blackhawks forward Kris Versteeg may return from his own lower-body injury.
The Blackhawks have won five of their first seven playoff games, but defensive lapses are concerning.
ESPN's Scott Powers and Joe McDonald and NHL.com correspondent Brian Hedger break down the Chicago Blackhawks' 4-3 win over the Minnesota Wild in Game 1 of the second-round series.
It might not have been an overpowering blast, but Teuvo Teravainen's first career playoff goal stood up as the winner in the Hawks' Game 1 victory.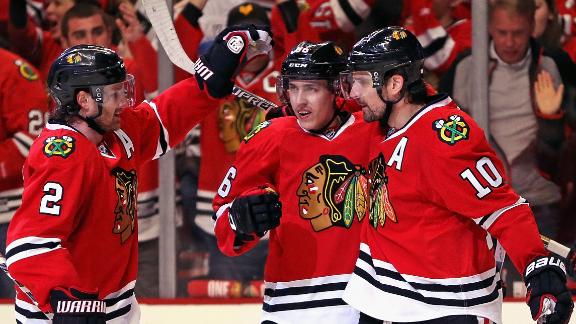 The Wild's comeback fell short against the Blackhawks, but Devan Dubnyk is focusing on making the next stop.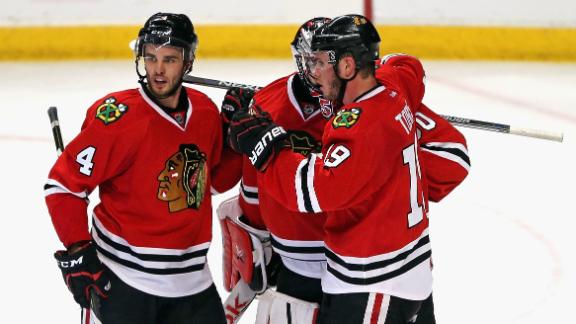 Though they let a 3-0 lead slip away, the Blackhawks showed the Wild that their successful group has plenty of life left with a victory in Game 1.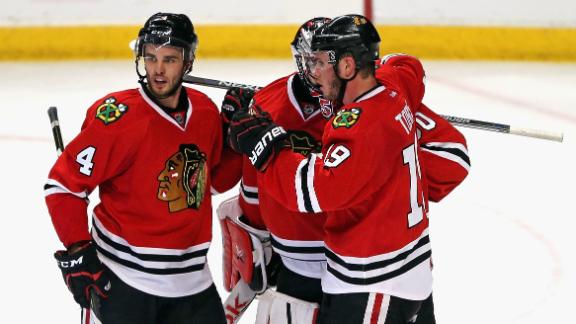 Teuvo Teravainen broke a tie with his first playoff goal and the Chicago Blackhawks beat the Minnesota Wild 4-3 on Friday night in Game 1 of the Western Conference semifinal series.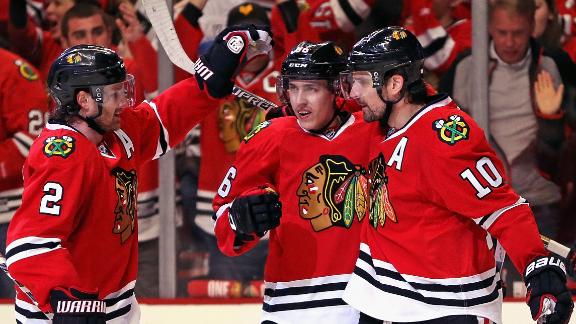 Rookie Teuvo Teravainen's goal in the final minute of the second period stood up as the winner as the Blackhawks hung on to beat the Wild in Game 1.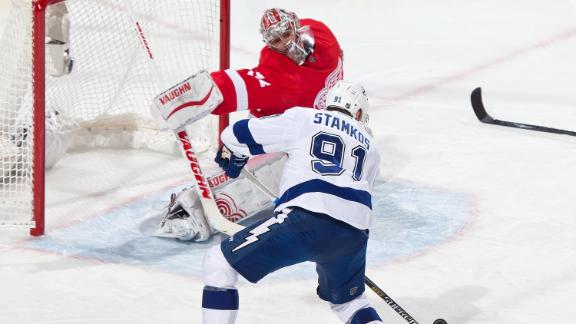 From the first game until the Stanley Cup is handed out, we've got you covered.
1d
Scott Powers and Joe McDonald
CHICAGO -- Here's what to watch for when the Chicago Blackhawks and Minnesota Wild play in Game 1 of the Western Conference semifinals at the United Center on Friday:The Blackhawks and Wild meet for the third consecutive year in the playoffs.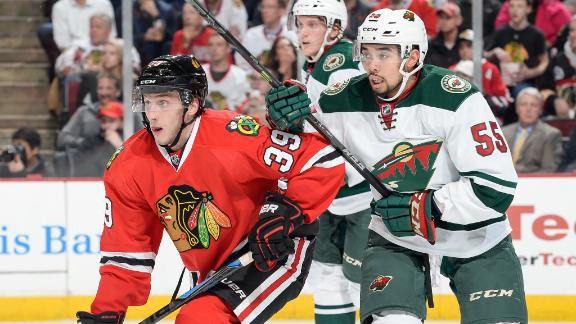 Chicago's Patrick Sharp was excited for the fresh start of the postseason after dealing with injuries, low production and off-ice rumors all season.
ROCKFORD, Ill. -- Peter Regin played a role in two Chicago Blackhawks wins over the Minnesota Wild in the Stanley Cup playoffs last season.This season while the Blackhawks take on the Wild again the playoffs, Regin is playing for the Rockford IceHogs, the Blackhawks' AHL affiliate, in the Calder Cup playoffs.