Video: Karl Ravech takes a look back at the White Sox's top plays of 2009.
A Chris Sale less reliant on sliders is trying to find his Cy Young-caliber stuff, which tends to show up in every start but not stay the entire time.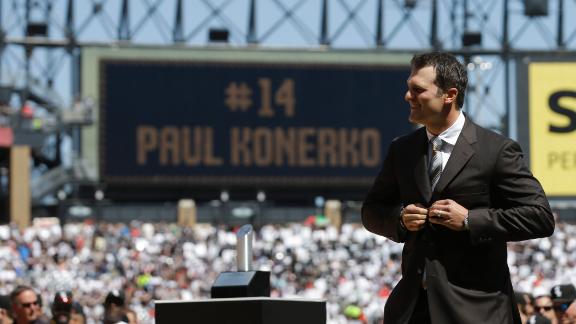 Hunter, Nunez homer in Twins' 4-3 win over White Sox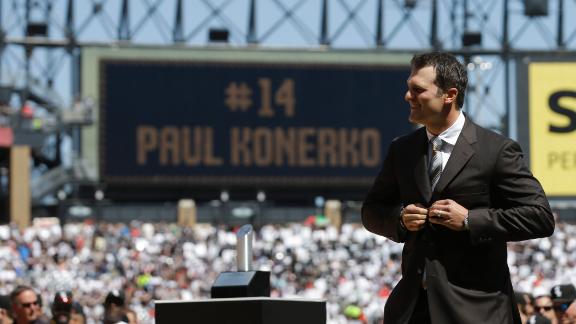 The Chicago White Sox fell 4-3 on Saturday to the Minnesota Twins to even the current series at a game each.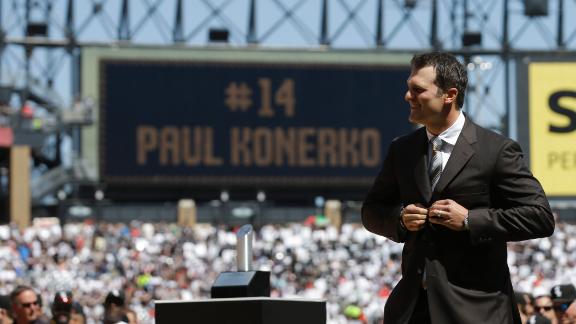 Paul Konerko, Chicago's reluctant superstar, had his No. 14 retired Saturday by the White Sox before their game against the Minnesota Twins.
J.B. Shuck gets a second consecutive start in right field, but Garcia is not expected to go on the disabled list.
Jeff Samardzija settles into a groove and delivers the kind of outing the Chicago White Sox hoped they would get from the right-hander.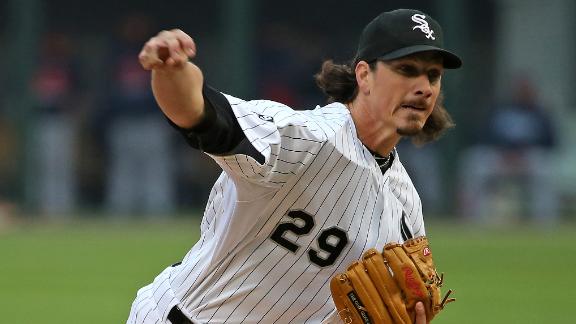 The Chicago White Sox rallied for a 3-2 victory Friday over the Minnesota Twins in the opener of a three-game series.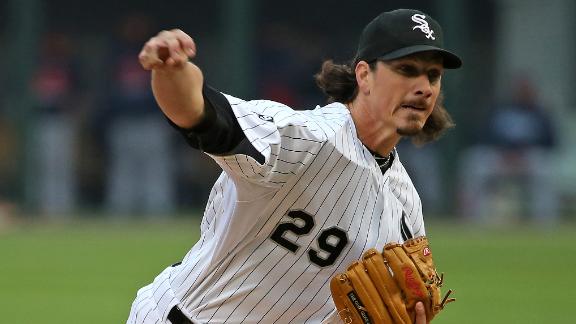 Samardzija dominates, White Sox beat Twins 3-2
The White Sox will receive Double-A right-hander Blake Smith in return.
Paul Konerko, who will have his number retired by the White Sox on Saturday, says he has no regrets about stepping away from baseball.
Carlos Rodon will be skipped in his next turn through the White Sox rotation, but manager Robin Ventura said the move is not permanent.
Garcia had been bothered by knee discomfort since last weekend's series at Oakland.
Mired in a seven-game losing streak, Miami Marlins players further disappointed their fans by failing to show as advertised for a charity event.