Steve Lavin on West Virginia winning their ninth straight game to advance to the Elight Eight.
ESPN's Tournament Challenge is currently hosting 4.78 million -- yes, million -- 2010 NCAA tournament bracket entries. After two rounds, not a single one of them is perfect.
BUFFALO, N.Y. -- The lowest point wasn't after he suffered the injury that some suspected could end his collegiate career.It wasn't when he turned himself into police after being charged with domestic violence.
JACKSONVILLE, Fla. -- With just one look from teammate Trevon Hughes, Jon Leuer knew what was coming.Wisconsin had the ball, trailing Wofford by a point with the clock dwindling under 30 seconds.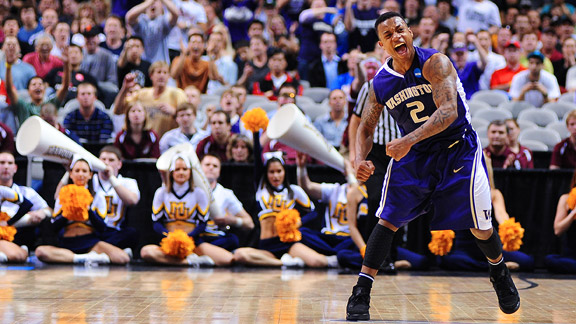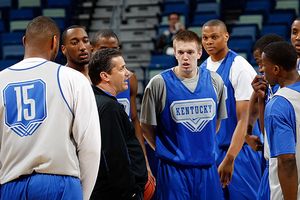 NEW ORLEANS -- Listening to Kentucky coach John Calipari on the eve of the Wildcats' NCAA tournament opener, you'd think the old Soviet Union was coming back to play the Americans in a Miracle on Ice rematch.