Andy Katz discusses next year's Battle 4 Atlantis field, Steve Alford's transition to UCLA and the one-and-done rule.
Early-season tournaments go through phases. At various times in the past 20 years, different tournaments could be considered the "premiere" early-season event, the one with the greatest exposure and largest reach and, most importantly, the best teams.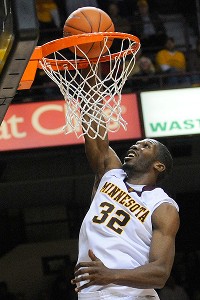 This is one of the greatest weeks of the season, a week in which tournament games fill our televisions and computer screens nearly all day long. So before preparing that turkey, get yourself prepared for the tourneys that begin on Turkey Day weekend.
1. Being on the NCAA tournament selection committee has become a bad omen for athletic directors or commissioners keeping their jobs, with a third member losing his day job while on the committee.
Central Florida coach Donnie Jones said he was told to stay quiet about the Knights possibly going to the Big East in the future. Well, he doesn't have to say much at all anymore.
Eamonn Brennan previews the field at the Battle 4 Atlantis, which begins Thanksgiving afternoon in the Bahamas. To read Brennan's written preview of the event, click here.