Tenth-ranked Ohio State outscores Chicago State by 30 points in the second half, en route to 87-44 win.
I'm deciding to break my personal (always-subject-to-change-when-my-editor-says-so) no-realignment-news rule just this once. The piece of news at hand is simply too monumental to ignore, even if it escaped my purview Wednesday afternoon.
1. Larry Brown has been one of the stories of the first month of the season. The Mustangs are 8-1 with the only loss against Arkansas-Little Rock. SMU's most significant win so far was over a Utah team which just beat Boise State.
1549d
Jeremy Lundblad, ESPN Stats & Info
Inside the numbers behind Thursday's top performances:1. Ohio State overcame a halftime deficit to beat Michigan 62-53. The Buckeyes are now 23-0 for the second time in school history, and are now just four wins away from tying the best start in school history (27-0 in 1960-61).
Chicago-area college basketball is not, shall we say, experiencing its finest era. Sure, Northwestern is going through perhaps its best two-year stretch of all-time; the Wildcats have a second-straight legitimate chance to make the NCAA tournament this season.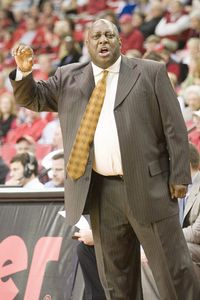 CHICAGO -- Tracy Dildy feels good. It won't take him long to tell you why, and he won't modulate his volume when he does."I'm at a great university," Dildy said.
You see, that might not be a big deal to you. If you're the average college hoops fan, you probably don't care about the University of Illinois-Chicago -- more easily written as UIC, so that's what I'm going to go with from here on out -- and whether the Flames have hired someone to replace longtime coach Jimmy Collins, who resigned this summer.
Oh, sure, you thought the coaching carousel was done. All the high-profile vacancies were filled. Coaches had ceased their shuffling around. Dalliances with the NBA have cooled.