Myron Medcalf talks with Baylor's Gary Franklin about the Bears' Big 12 tournament win over TCU.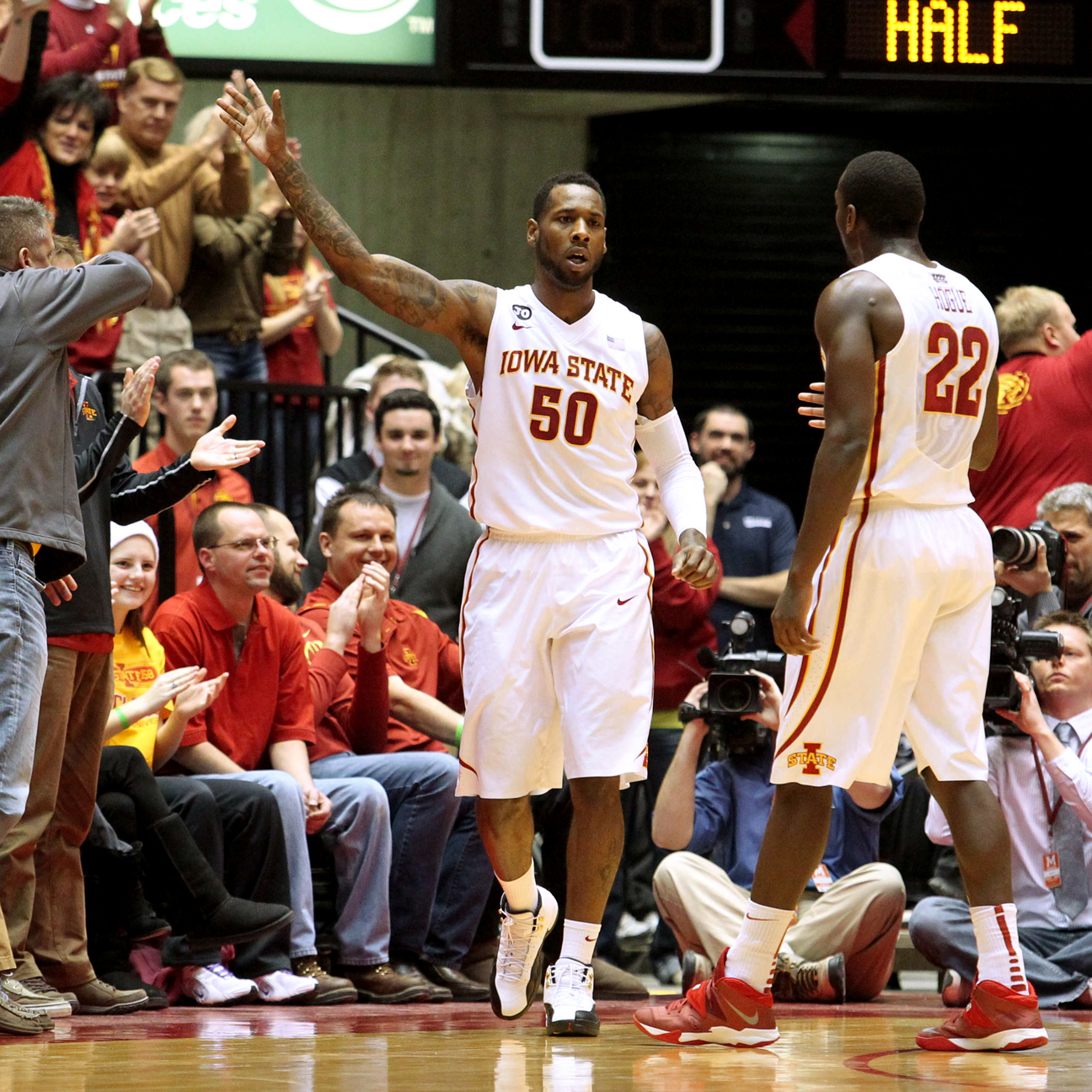 AMES, Iowa -- He did not fear the 7-foot-1 defender in front of him. He baited him.In the first half of a performance that should multiply the All-American chatter about the transfer from Marshall, DeAndre Kane drove left and stared at Isaiah Austin.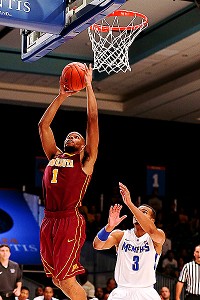 Editor's note: Over two days, we're releasing the brackets/matchups for 11 of the top early-season events. A thread of previews and info for all 11 tourneys can be found here.
1. Baylor coach Scott Drew could have had a myriad problems had he lost Cory Jefferson and Isaiah Austin to the NBA draft. Instead, Drew's primary offseason focus is what to do at the point.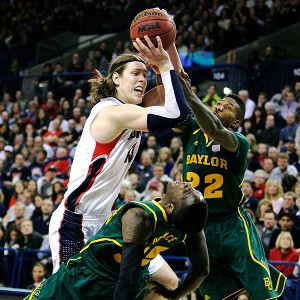 Overview: In its 94-87 home victory, Gonzaga showed a ton of toughness in staving off a talented Baylor team that has made significant strides since losing home games against Charleston and Northwestern.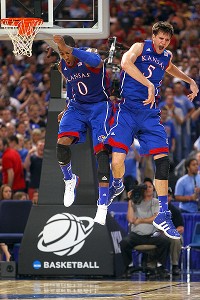 Here are five storylines I look forward to following in the Big 12 this season.What I can't wait to see:How will Kansas replace Thomas Robinson?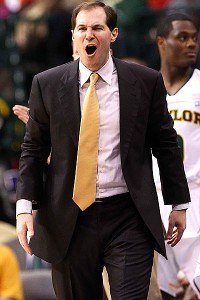 LAWRENCE, Kan. -- Undefeated Baylor visits Allen Fieldhouse tonight to take on a Kansas team that has won seven straight Big 12 titles. It's No. 3 versus No.
As of this fine Tuesday morning, the Baylor Bears are 14-0. The latest step in that undefeated record came Monday night in Waco versus Texas A&M, a 61-52 victory in Waco that featured solid play from Perry Jones III, Quincy Acy and Quincy Miller, the three-headed length monster that constitutes the overwhelming strength of this still unbeaten Baylor team.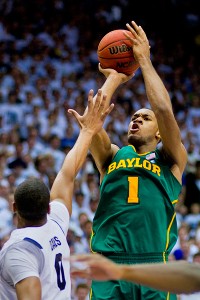 For one scary moment, Perry Jones III feared he was done for a long time.Baylor's big man was writhing on the court in pain and wasn't sure he could come back into the game, let alone how much of the season might be missed.
BYU forward Stephen Rogers will miss Saturday's big game against Baylor and between two to four weeks while recovering from surgery to repair a torn meniscus in his right knee, according to the Salt Lake Tribune.
1. NC State coach Mark Gottfried is hoping for an Indiana-Assembly Hall like atmosphere to pull off a second consecutive Saturday upset of a No. 1 ranked team.
1.Jerry Colangelo, who is the chair of USA Basketball's board of directors and the essential general manager of the USA national team, said he believes Jim Boeheim will be fine.
For the news conference to announce his NBA draft decision, Baylor freshman forward Perry Jones III sat in between his parents wearing a T-shirt featuring an image of Michael Jordan.
Gary Franklin left Cal because he preferred a different style of play.That's what his father, Gary Franklin Sr., said he wanted to emphasize in an interview with ESPN.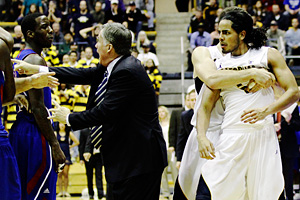 BERKELEY, Calif. -- The nasty pileup on the floor featured two players who didn't like each other, some apparent extracurricular elbowing and tempers flaring.