September, 23, 2014
Sep 23
1:00
PM ET
Josh Pastner was making about $1.7 million per year before he
signed a sizable extension last year
.
He can afford the finer things in life. But Memphis' head coach has been loyal to this old flip phone for years.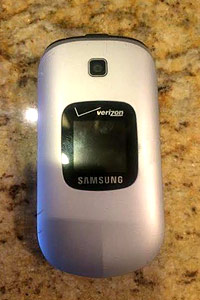 Courtesy of Josh PastnerDespite buying a new iPhone, Memphis coach Josh Pastner is still fond of his old-school flip phone.
Everything changed, however, when Pastner recently decided to upgrade to an iPhone. The Twitterverse has been abuzz with news that the 36-year-old coach had finally embraced the 21
st
century and purchased a smartphone. But Pastner still loves his old school, flip phone. His new phone -- an iPhone 5 -- is essentially a storage device right now, he said.
Pastner decided to make the change once he reached his flip phone's max of 999 contacts. But you won't find the flip phone on eBay.
"Still got [the] flip," he told ESPN.com. "Just added iPhone. Flip could not add any more contacts."
Well, it's a start. And Pastner didn't stop there.
He also joined Twitter on Tuesday (
@5050ballswins
). He's already up to 700-plus followers. But he still has the standard Twitter egg profile pic, and he hasn't tweeted yet.
"I'm not a Twitter guy," he said.
This, however, is how it all began for most of us.
Soon, he'll be taking selfies on Instagram and sharing his favorite recipes on Pinterest.
"I have a long way to go with it all," he said. "I still am most comfortable with my flip phone."
Then again, maybe not.