Larry Drew's bucket in overtime lifts No. 13 UCLA to an 80-79 victory over UC Irvine.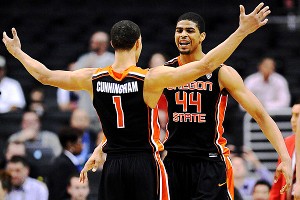 Editor's note: ESPN.com's Summer Shootaround series catches up on the offseason storylines for each conference. For more on the Pac-12, click here.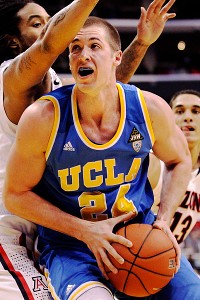 With the nation's No. 1 recruiting class set to arrive on campus later this month, most of the offseason buzz about UCLA has centered on the program's newest players.
LEXINGTON, Ky. -- North Carolina was one or two possessions short of pulling off a monumental comeback -- from 19 points down to a possible win over the No.
CHAPEL HILL, N.C. -- Just arrived in Chapel Hill, where I expect to see a pretty good game tonight between the Tar Heels and Michigan State. Both have been smacked in the mouth a little bit in the early season, with North Carolina taking a big hit from Syracuse and the Spartans sent tumbling on Friday night by Florida.
Video: UCLA 80, UC Irvine 79 (OT)