St. Joseph's joins the Big Dance after beating VCU for the Atlantic 10 championship.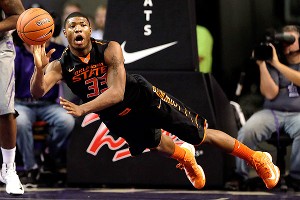 Editor's Note: Over two days, we're releasing the brackets/matchups for 11 of the top early-season events. Starting Wednesday at 10 a.m. ET, we'll unveil the final six: Charleston, 2K Sports, Diamond Head, CBE, Wooden and Maui.
NEW YORK -- Paging Mike Krzyzewski and Roy Williams: Leonard Hamilton's bunch will be a pain in the neck again this year.Florida State has recovered from a stunning season-opening loss with three straight victories, capped off by a 73-66 win over St.
Here are three things to watch for when Florida State (2-1) faces Saint Joseph's (2-0) on Saturday at the Barclays Center, in the championship game of the Coaches vs.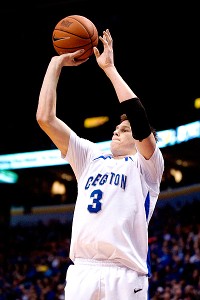 You can't learn how to dunk. You either jump, or you don't. You can, however, learn how to shoot: feet shoulder-width apart, right foot an inch ahead of left, elbow over the knee, wrist parallel to the floor, ball gently placed in fingertips, elbow straight, up and out, follow through with the wrist.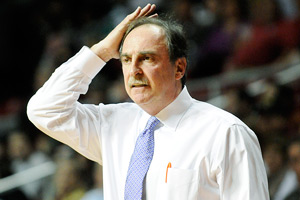 They stopped throwing streamers after the first made basket years ago. The doubleheaders, too, are things of the past. And with the renovations to Saint Joseph's on-campus arena, as of last season only Penn played its home games at Philadelphia's famed Palestra.
1. Kentucky coach John Calipari said the Wildcats aren't where they need to be at this stage in the season, especially with Louisville on deck Saturday.
Melo sets Syracuse recordFab Melo blocked a school-record 10 shots as Syracuse defeated Seton Hall 75-49 on Thursday. Etan Thomas previously held the Syracuse record with nine blocks, which he reached on three occasions.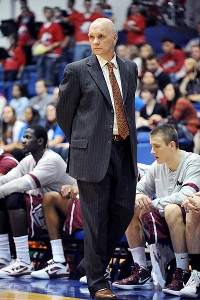 The transfer rules in college basketball are bad enough when coaches don't abuse them.More often than not, when a player wants to transfer — whether that's early in his career, or it's to take advantage of the rule that allows an athlete to play immediately if he transfers to pursue a graduate degree in a field not offered by his current school, or whenever — his coach releases him.
Andy Katz catches up with St. Joseph's coach Phil Martelli at Atlantic 10 Media Day.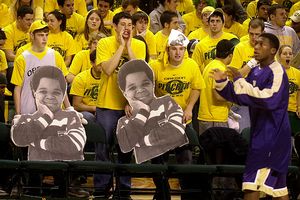 In July, Dana O'Neil surveyed 15 college head coaches at the EYBL Peach Jam on the subject of recruiting -- more specifically, classic tales from the road and memories of the recruiting steals and the ones that got away.
Andy Katz sits down with coaches John Calipari (Kentucky), Mike Brey (Notre Dame), and Phil Martelli (Saint Joseph's) to discuss pay-for-play, one-and-done and the new NBA draft deadline.
Tournament bracket for the Charleston Classic presented by Foster GrantWhen and where: Nov. 17-18, 20 at the Carolina First Arena in Charleston, S.
PHILADELPHIA -- The doctors told him what to do. The therapists urged him on. His mom, dad, aunts, friends … everyone was there to coax Lenny Martelli literally back onto his feet.
Video: St. Joseph's wins Atlantic 10 title