Brandon Triche scored 21 point in Syracuse's 88-57 win over Wagner.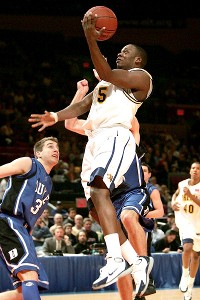 Bashir Mason, Wagner's new head coach, suppressed his excitement when the school's athletic director, Walt Hameline, called to offer the 28-year-old the program's head coaching post in March.
As a ballhandler and a defender attacked each other between rows of orange cones, twisting and turning at video game speed, Danny Hurley shouted above the squeaking sounds of their high-tops.
Wagner sophomore guard Kenny Ortiz hits an unbelievable behind-the-backboard shot at the buzzer to give Wagner a 64-62 win at Santa Clara on Friday night.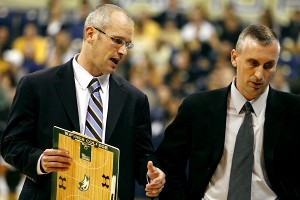 During his first individual workouts, Wagner's Danny Hurley looked at his brother, assistant coach and former Duke star Bobby Hurley, and shook his head.
Wagner scores a 59-54 victory at Pittsburgh, the Seahawks' first win over a ranked opponent since 1978.
Before we get to the Blue Ribbon team-by-team previews for the Northeast Conference, here is Eamonn Brennan's one-minute wind sprint through the league:Blue Ribbon breakdowns of all 12 teams in the NEC:Central Connecticut StateFairleigh DickinsonLong IslandMonmouthMount St.