December, 24, 2014
Dec 24
6:14
PM ET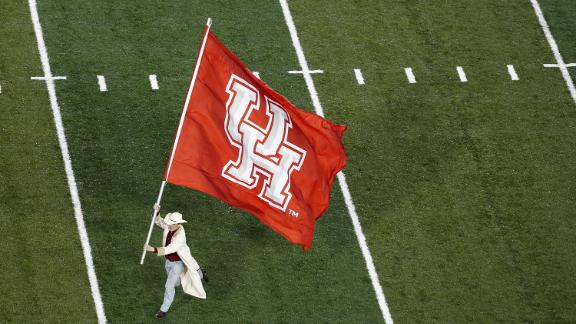 We all do it, if we're being honest.
With the passage of each decade, each time our ages have a zero on the end -- or even begin to creep closer to it -- we take stock.
Where are we? What have we done? Where are we going? Are we where we want to be?
Often, it's a simultaneously rewarding and harrowing exercise. Even in the celebration of accomplishment, there's recognition that the climb is never complete. The mountain continues to rise, and rise, in front of us.
With that in mind, the magic number for the upcoming College Football Playoff is 39.
That's the age of four of the coordinators coaching in the semifinals: Alabama's Lane Kiffin and Kirby Smart, Oregon's Scott Frost and Ohio State's Tom Herman.
Kiffin, Smart, Frost and Herman will turn the Big 4-0 in 2015, and each man finds himself in a different phase of the wild, weird coaching life.
Their varied career stages illustrate hiring trends and the fact that most coordinators, including these four, have thought often of becoming a head coach.
One has already experienced it. And failed.
Kiffin
Clearly, Kiffin has a different perspective than the others, already having been a head coach in the NFL, the SEC and at his "dream job" -- USC.
Prior to 2014, the "stock" taken was that Kiffin won 40 and lost 36 games in those three jobs. He left Tennessee after one season, chapping fans in the process. He was fired in the middle of his second season with the Oakland Raiders and the middle of his fourth season at USC.
Even at four games over .500, arrogance and failure are words often used in coaching circles to describe those Kiffin tenures.
The silver lining: The guy knows offense. Nick Saban was aware of that, telling then-coordinator Doug Nussmeier to seek other employment so that he could open up a spot for Kiffin.
December, 24, 2014
Dec 24
11:00
AM ET
The big guys battling up front mamight y be the ones with the most influence over the Allstate Sugar Bowl, but that's certainly not the only matchup worth watching. And what happens when the ball is in the air could be every bit as crucial in determining which team moves on to play for a national title.
Obviously
Amari Cooper
is going to have something to say about who is advancing in the College Football Playoff. And the Big Ten's most opportunistic secondary is going to have a chance to prove it's really capable of delivering on the game's biggest stage.
When the roles are reversed, can Ohio State's athletic targets get the better of a secondary that has had some issues at times but traditionally ranks as one of the better units in the nation for Nick Saban's program?
So, who has the edge in the passing game? Big Ten reporter Austin Ward and SEC reporter Alex Scarborough take a look at those matchups as the Allstate Sugar Bowl creeps ever closer.
Alabama targets:
The Crimson Tide have the best receiver in college football. Cooper, for those who have been asleep at the wheel all season, is the real deal. Whether you play off coverage or press him at the line of scrimmage, he finds a way to get open. But the bigger story for Alabama might be everyone else. Outside of finding No. 9, quarterback
Blake Sims
has struggled to incorporate the rest of his passing targets. Wide receivers
Christion Jones
and
DeAndrew White
have gotten the ball more in recent weeks, but overall their production has been lacking. The same goes for tight end
O.J. Howard
, who is a freakish athlete but can't seem to generate any consistency as a playmaker. -- Scarborough
Ohio State secondary:
A new co-defensive coordinator, a more aggressive scheme and the maturation of a pair of talented young safeties have combined to turn Ohio State's defensive backs into one of the most improved units in the nation.
Vonn Bell
and
Tyvis Powell
have combined for eight interceptions as they've grown more comfortable and confident at safety, and with
Doran Grant
locking down receivers at cornerback and chipping in five picks of his own, it's becoming a dangerous proposition to throw on the Buckeyes. Only three defenses in the nation nabbed more passes than Ohio State did this season under Chris Ash, and he'll be expecting more of the same against the Crimson Tide. -- Ward
Advantage:
Starting with one of the best players in the entire country regardless of position is a good way to gain an edge, and Cooper should push Alabama slightly ahead in this matchup. But it's closer than might be expected considering how much talent the Buckeyes have in the secondary and how well coached they've been under Ash and defensive coordinator Luke Fickell.
Alabama secondary:
Outside of
Landon Collins
, there wasn't much expected of Alabama's secondary entering the season. Neither cornerback spot was settled and the second safety position opposite Collins was up in the air, too. But thanks to the steady play of
Nick Perry
and the emergence of
Cyrus Jones
, the unit has held its own. That doesn't mean it's without faults, mind you. Against Auburn, every flaw was exposed as
Nick Marshall
threw for 456 yards. The most concerning issue was the way the Tigers picked on cornerback
Eddie Jackson
, who was helpless against
Duke Williams
. The next week against Missouri, it wasn't much better as
Jimmie Hunt
racked up 169 yards on six catches. Whether it's Jackson,
Bradley Sylve
or freshman
Tony Brown
, Alabama needs someone to step up and round out the secondary at cornerback. -- Scarborough
Ohio State targets:
Urban Meyer needed a couple seasons to acquire the kind of talent he needed to balance his spread offense with a consistent passing attack, but he certainly has all the tools in place now.
Michael Thomas
bounced back from a surprising redshirt season as a sophomore to become Ohio State's most complete receiver, leading the team with 43 receptions and becoming a reliable option to move the chains with his sharp routes and strong hands.
Devin Smith
had already proven more than capable of burning secondaries deep as the home-run threat for the Buckeyes, but he has taken his game to a higher level as a senior and is averaging nearly 27 yards per catch. Throw in a wildcard such as
Jalin Marshall
as a hybrid weapon and a future NFL tight end in
Jeff Heuerman
, and Ohio State makes it impossible now to focus too much on stopping its powerful ground game. -- Ward
Advantage:
The Buckeyes have enough weapons to keep even the best secondaries in the country busy, and this year the Crimson Tide aren't quite living up to the high standard the program has established against the pass. Ohio State should have the edge.
December, 24, 2014
Dec 24
10:12
AM ET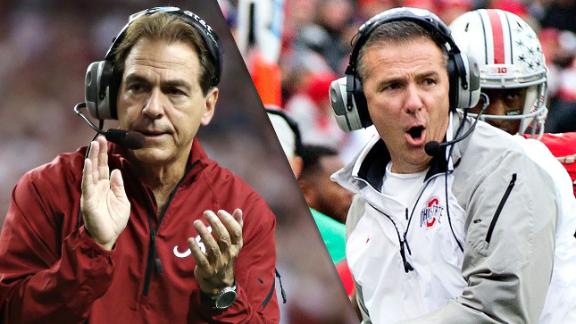 As the inaugural College Football Playoff looms, it's time to start the overanalysis ... er, I mean, analysis ... of the four combatants. Time to begin the process of measuring the four would-be national champions, head-to-head-to-head-to-head.
Exactly what factors rank most important when it comes to these comparisons is up to the person who is doing the comparing. Some might want to talk straight X's and O's. Others might want to talk game control and QBR. But when our eyes glaze over during that, it might cause us to refocus elsewhere, to the nooks and crannies of each program that will eventually add up to create the true advantages to win a team's final two games of the season.
What am I talking about? I'm not entirely sure. I'm writing this with one hand on the keyboard and the other hand on a ladle of eggnog. But as with eggnog, no one is entirely sure what will add up to the correct mixture of a College Football Playoff champion.
Here's our best guess in a too-early CFP Tale of the Tape.
Offense

Anyone who paid any attention to Alabama over the last two seasons knows that its ability to move the football received a supercharge this season, as the Tide averaged 490.5 YPG, good for a 1.3-yard advantage over high-powered archrival Auburn. Ohio State averaged an even more impressive 507.6 YPG and was one of four FBS schools to average 7-plus yards per play with 7.04. By comparison, Florida State posted 434.7 YPG, ranked 40th in the nation. So ... where's Oregon? Out ahead like the Road Runner leaving Wile E. Coyote, averaging 546.2 YPG (third in FBS), 46.3 points per game (third in FBS), and scoring 80 touchdowns (first in FBS). In fairness, Ohio State ranks just behind the Ducks in those two last categories, but Oregon's complete body of offensive work is undeniable.
Advantage: Oregon
December, 24, 2014
Dec 24
10:00
AM ET
With all due respect to the quarterbacks and other skill position players, the Allstate Sugar Bowl will ultimately come down to who wins the battle of the trenches.
If Ohio State can't protect
Cardale Jones
, his youth will show.
If Alabama can't give
Blake Sims
a clean pocket, he could struggle, too.
So which team has the edge in the battle of offensive line versus defensive line? Big Ten reporter Austin Ward and SEC reporter Alex Scarborough preview the matchup.
Alabama OL:
This isn't the Alabama offensive line of two years ago, the one that consistently moved the line of scrimmage four and five yards ahead with each snap.
Barrett Jones
,
Chance Warmack
and
D.J. Fluker
have long since left the building. But while this season's group hasn't met that lofty standard, it has exceeded the nationally average. Just look at the past four games when the line surrendered only four sacks. And that was with a less-than-100-percent
Cam Robinson
at left tackle, who should be healthy again after a few weeks of rest. Robinson is still a true freshman, though, and starting right guard
Leon Brown
has been inconsistent, drawing penalties at some inopportune moments.
-- Scarborough
Ohio State DL:
The Buckeyes might not have lived up to the preseason hype as the best unit in the nation after losing star defensive end
Noah Spence
for the entire season (second failed drug test), but they're pretty close. With three more surefire, high-round draft picks in the starting lineup, including perhaps the most disruptive pass-rusher in the country in sophomore
Joey Bosa
, there's still no shortage of talent up front.
Michael Bennett
and
Adolphus Washington
make life miserable on the inside, and Bosa has shown signs of becoming a more complete, even more frightening defensive end late in his second year with the program.
-- Ward
Advantage:
It's awfully close, but give the slight edge to Ohio State, which might have the best lineman on the field in Bosa.
Ohio State OL:
There was plenty of growing up to do for an offensive line that was replacing four starters while also moving the only veteran with first-team experience to a new position. But the Buckeyes zipped through the learning curve. The unit is virtually unrecognizable at this point when compared to the one that struggled mightily in a Week 2 loss to Virginia Tech. Left tackle
Taylor Decker
emerged as a cornerstone for Ohio State. He has both on-field ability and is a respected leader who helped usher those new starters through a rough patch and into players capable of keeping the highest-scoring attack in the Big Ten rolling.
-- Ward
Alabama DL:
Everyone who watched this team closely and followed its recruiting exploits over the past few years knew that this promised to be one of the most deep and talented D-lines in Nick Saban's time at Alabama. Saban, of course, scoffed at the idea, and for the first few weeks of the season he looked to be right as the unit largely underperformed. But somewhere along the way things kicked it into gear.
A'Shawn Robinson
returned to his freshman All-American form, anchoring the interior of the line, and
Jonathan Allen
,
Dalvin Tomlinson
and others pitched in at defensive end. Throw in hybrid end/linebackers
Ryan Anderson
and
Xavier Dickson
, and Alabama has a wealth of options to rush the passer.
-- Scarborough
Advantage:
Another close call with both units steadily improving throughout the year, but we'll give the nod to Alabama's depth and ability to roll in fresh linemen.
December, 24, 2014
Dec 24
9:00
AM ET
Alabama and Ohio State meet in the Allstate Sugar Bowl on Jan. 1 (8:30 p.m. ET, ESPN) with a spot in the College Football Playoff national championship game on the line. So how do the two teams match up? Let's go to the tale of the tape:


December, 23, 2014
Dec 23
1:30
PM ET
With the Allstate Sugar Bowl rekindling a great coaching rivalry in Nick Saban vs. Urban Meyer, it got me to thinking (shocker, I know): There are some SEC rivalries that I'd love to see take off in the near future.
What Saban and Meyer did -- and what Saban keeps doing -- in the SEC has changed the landscape of the league. And even though they met just three times in the SEC, we all wanted to watch when they did. So why not have a few games that we all get hyped up for when they come around?
I came up with five games that I want to see turn into or turn back into great rivalries to get your popcorn ready for. Of course, scheduling hurts most of these games, but maybe the right people will hear me out ...
Have a few of your own rivalries you want to see in the SEC? List them below!


1. Alabama vs. Florida:
Remember when these two just couldn't stop playing each other in the SEC championship games in the 90s? Remember the Meyer-Saban days? Now, there's another ex-Saban assistant -- Jim McElwain -- coaching the Gators, and a chance of redemption in Gainesville. Saban and Alabama are the class of the SEC, just like Florida was in the 90s. Having these guys good at the same time and playing against each other, more often than not, is good for the league.


2. Arkansas vs. Auburn:
OK, so these two play every year, but, man, amping up the Gus Malzahn-Bret Bielema storyline would be great. They've both exchanged words with each other, there's been controversy, and they are both the antithesis of each other when it comes to offensive philosophies. This game has the chance to be fun for everyone who cares anything concerned with SEC football. The quiet Malzahn vs. the brash Bielema is too good not to be on everyone's radar each year.


3. Georgia vs. LSU:
The Tigers hold a 16-13-1 series lead over Georgia, and that 44-41 Georgia win in 2013 was one for the ages. These two are two of the best in their respective divisions, and should play a lot more than they do, but with the new scheduling format, we have to wait and wait. I mean who wouldn't want to see the laid back Mark Richt in his signature sunglasses taking on the Mad Hatter more? Two very different, yet very successful coaching styles meeting more often just needs to happen.


4. Ole Miss vs. Tennessee:
These two went back-and-forth in the 1970s, but Tennessee has dominated the series. However, with Hugh Freeze at the helm in Oxford, this has the chance to be a fun little rivalry to keep an eye on. Why? Well, Freeze coached in the state of Tennessee for more than a decade and can recruit in Butch Jones' backyard when needed. The two played in a lopsided Ole Miss win this year, but with Tennessee trending up with its young talent, these two could have much more competitive games in the future.


5. Missouri vs. Texas A&M:
I mean, they were together in the Big 12, and it only makes sense that they ignite those old bitter feelings for each other. Honestly, this game should be played every year because of that. You have two very impressive coaching résumés and two schools that entered the SEC poking their own chests out at the SEC elite. It's been great, so let's get them back on the schedule!
Honorable mention
Auburn vs. Florida:
This was one of the great rivalries in the league before it was basically discontinued in 2003. There have been classics in the past and the 2000s brought us some nail-biters in this game, as well. It was sad for both fan bases when this game got cut from both schools' regular schedules, but now Will Muschamp is at Auburn, so hopefully these two can meet while he's still on the Plains.
December, 23, 2014
Dec 23
12:34
PM ET
Associated Press
The only thing left for Marcus Mariota to win at Oregon is the national championship.
The Ducks' star quarterback is The Associated Press college football player of the year, adding yet another honor to his spectacular season.
Mariota won the AP vote in the same landslide fashion he won the Heisman Trophy. He received 49 of the 54 votes submitted by the AP Top 25 media panel. Alabama receiver Amari Cooper drew three votes. Wisconsin running back Melvin Gordon and Florida State quarterback Jameis Winston had one vote each.
Mariota is the first Oregon player to win AP player of the year, which was first awarded in 1998, and the eighth quarterback to win it in the last nine years.
The junior has also won the Maxwell Award and Walter Camp player of the year, and the Davey O'Brien and Johnny Unitas Golden Arm Award, which go to the top quarterbacks in the country.
Oregon will face Florida State and last year's Heisman winner and AP player of the year, Winston, in the College Football Playoff semifinals on Jan. 1 at the Rose Bowl. The winner will face Alabama or Ohio State in the national championship game Jan. 12 at AT&T Stadium in North Texas.
With his combination of speed and a strong arm, Mariota is a play of the day waiting to happen.
He set a Pac-12 record by accounting for 53 touchdowns, including 38 TD passes. He is the highest rated passer in the country (186.33) and has thrown for 3,783 yards and just two interceptions.
"He's an absolute competitor, an incredible perfectionist," Oregon coach Mark Helfrich said.
December, 22, 2014
Dec 22
4:30
PM ET
It will be another full week before the NFL wraps up its regular season, which means at least as long before Michigan will name its next head coach.
Former Wolverine and current San Francisco 49ers coach Jim Harbaugh remains the No. 1 target in Ann Arbor, but multiple reports point toward other coaches with an NFL background being on the Michigan wish list. Jason La Canfora from CBS Sports reported Sunday that Michigan has kept other NFL coaches on its radar, including Baltimore's John Harbaugh, Buffalo's Doug Marrone and Sean Payton from New Orleans.
[+] Enlarge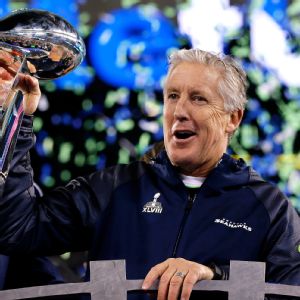 Kevin C. Cox/Getty ImagesPete Carroll has raised the Lombardi Trophy and the BCS national championship trophy.
Most current coaches who have left the NFL for a college program have found more success in school than on the pro level. If Harbaugh decides to join those ranks, he would be rare in that he would be leaving the NFL with a track record of success. Harbaugh is 43-19-1 as an NFL coach and led the 49ers to the NFC championship game in each of his first three seasons. Among the nine prominent coaches listed below who have been head coaches at both levels, only one left a professional league job for college on good terms. Here's a look at how some other programs have fared after hiring men with NFL experience.
Jim Mora (UCLA):
Mora spent his entire career in the NFL before he was hired to coach the Bruins three years ago. He had head-coaching jobs with Atlanta (2004-06) and Seattle (2009) and compiled a 32-34 record in that time. The Seahawks fired Mora after he went 5-11. He worked in broadcasting until 2012, when he went to UCLA. He has a 28-10 record so far in college and will face Kansas State in the Alamo Bowl on Jan . 2. He also has been mentioned as a potential candidate for the Michigan opening.
Pete Carroll (USC):
Carroll replaced Mora in Seattle in 2010 after almost a decade of coaching a dominant USC program. Carroll was 33-31 as a head coach in the NFL. His was fired after three seasons in New England where he had big shoes to fill as the replacement for Bill Parcells. Carroll was seen as an NFL bust who went on to win the 2005 BCS Championship. He returned to the NFL and salvaged his pro-level reputation by winning a Super Bowl, which is a career path Harbaugh probably wouldn't mind following.
Bill O'Brien (Penn State):
O'Brien is the only man on this list who left a successful NFL team for college. The caveat is that he was an offensive coordinator, not a head coach, during his time with the Patriots. O'Brien spent much of his early career as a college assistant. His first head-coaching job came at Penn State when he won national coach of the year honors in 2012. He left after the 2013 season to take over the Houston Texans, where he has again found success.
Nick Saban (Alabama):
Forty of the 42 seasons that Saban has coached have been in college football. He left LSU after winning a national title to coach the Miami Dolphins. Saban's team had a disappointing 15-17 record before he returned to the SEC as Alabama's coach in 2007. Rumors that Alabama – a blueblood program down on its luck – wanted Saban started during the regular season, and he had to dodge questions many times before saying outright that he wouldn't go to Alabama. Harbaugh has thus far avoided the same potential trap this season. Saban did, of course, wind up in Tuscaloosa, where he has won three national titles and is in position to make a run at a fourth in the coming weeks.
Bobby Petrino (Louisville):
Petrino had two stints in the NFL during his three decades of coaching. He was called an offensive genius by Jacksonville Jaguars head coach Tom Coughlin during his three years there as an assistant. Reviews after less than a year as Atlanta's head coach were not as kind. Petrino left Louisville with the promise of coaching Michael Vick and the Falcons in 2007. Vick was arrested before the season started and Petrino's team stumbled to a 3-10 start. He bailed in December, accepting a job at Arkansas, and informed his players by leaving a note in their lockers. He won double-digit games in his last two seasons with the Razorbacks before he was fired for off-the-field shenanigans.
[+] Enlarge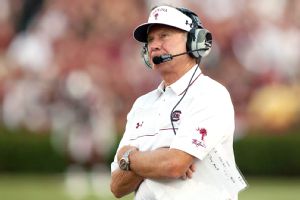 Jeremy Brevard/USA TODAY SportsSteve Spurrier again got the best of Georgia and showed that South Carolina will make noise in the SEC Eastern Division.
Steve Spurrier (South Carolina):
Spurrier has been the Head Ball Coach somewhere since 1987 and has only three losing season during that time. Two of them came during his brief cameo in the NFL. He resigned in 2003 after two disappointing seasons with the Washington Redskins and planned to retire. The former Gators legend returned to the SEC a year later. While he never has reproduced the success he had at Florida, he is 83-45 as South Carolina's coach since then.
Lane Kiffin (Alabama):
Kiffin became the youngest coach in Oakland Raider history in 2007, but his tenure there was short-lived. He was fired a month into his second season during an ugly spat with owner Al Davis. Kiffin finished his Oakland career with a 5-15 record. Kiffin has since burned bridges at Tennessee and been fired at USC, but has a 35-21 record on the college level. He also helped Alabama with a major offensive reconstruction this season.
Mike Riley (Nebraska):
One of the Big Ten's newest additions has coached in a wide variety of leagues since 1975. His three years as a head coach in the NFL have been among his least successful. Riley went 14-34 as the San Diego Chargers' coach. He was fired after a 1-15 record in 2001, when one of the team's three quarterbacks was veteran Jim Harbaugh. Riley has since found relative success in his hometown at Oregon State. The Beavers were 93-80 during 12 years under Riley.
Dennis Erickson (Utah):
Erickson is winding down a long coaching career as Utah's running backs coach. He has twice jumped from the NFL back to college after being fired. He took a crack at the pros in Seattle in 1995 after winning two national championships. His Seahawks' teams went 8-8 three times in four years, but he was fired. His second attempt, San Francisco in 2003 and 2004, was less successful. The 49ers fired him after a 2-14 year and he returned to the college ranks.
December, 22, 2014
Dec 22
1:24
PM ET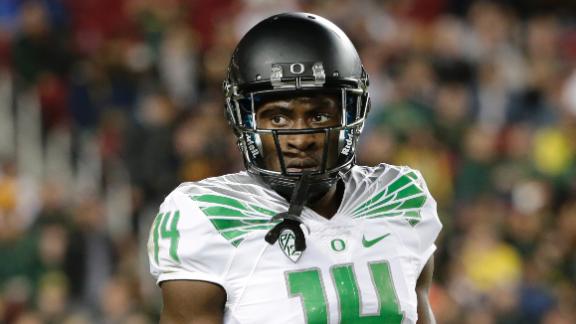 Name the Florida State quarterback who beat Clemson in overtime to keep the Seminoles undefeated and alive in the College Football Playoff.
Oh no.
You didn't forget Sean Maguire ... did you?
With Jameis Winston suspended, Maguire did the only thing Florida State needed him to do against the toughest opponent in the ACC -- he won. The inaugural College Football Playoff was shaped by more than Heisman Trophy winners Winston and Marcus Mariota, the Oregon quarterback. While the household names delivered the consistency that helped determine the selection committee's final ranking, the top contenders also had an X factor, like Maguire, who helped along the way.
Here's a look at the stars, ranked in order of impact, whose roles defined the playoff, their sidekicks, and whether or not they can do it one more time this season:
1. Ohio State
The name you know: J.T. Barrett. Once the second-string quarterback, Barrett finished fifth in the Heisman Trophy voting. Those three picks in the loss to Virginia Tech? Yeah, the selection committee doesn't remember those either. Barrett opened the door to the playoff for Ohio State, but his replacement knocked it down.
The X factor: Cardale Jones. It was his first career start. And Jones, the Buckeyes' third-string QB, was the MVP of the Big Ten championship game after throwing for 257 yards and three touchdowns. That win over Wisconsin put Ohio State in the playoff. Jones had one audition for the selection committee, and he nailed it.
December, 22, 2014
Dec 22
10:23
AM ET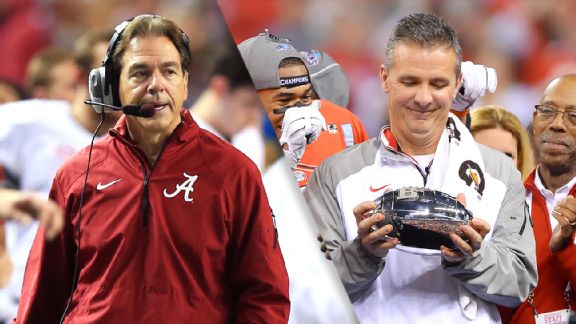 USA TODAY Sports, Icon SportswireNick Saban, left, and Urban Meyer will meet Jan. 1 in the Allstate Sugar Bowl.
When Urban Meyer took his mini-sabbatical from coaching after the 2010 season, there were a couple of givens.
One, he wasn't going to stay away for long.
Two, his and Nick Saban's paths were sure to cross again on a big stage.
It's taken four years, but here we are, and it's only fitting that they would meet up again in such a historic setting -- the first-ever College Football Playoff.
In this era of college coaching, Meyer vs. Saban might as well be Ali vs. Frazier, Borg vs. McEnroe, Bird vs. Magic. They are the two preeminent coaches in the college football ranks and have combined to win six of the past 11 national championships.
As the Jan. 1 Alabama-Ohio State showdown in New Orleans has approached, they have both done their best to downplay what their roles will be in the game. Granted, as a rule, we probably all make too much of individual coaching matchups.
But in this case, who didn't want to see Meyer and Saban match wits one more time?
Meyer has a keen understanding of what coaching in the SEC pressure cooker is all about. He was right in the middle of it at Florida and led the Gators to national championships in 2006 and 2008.
But it also got the best of him. Realizing that he had to make changes to his lifestyle, Meyer walked away from Florida for good at the end of the 2010 season. He tried to do it after the 2009 season but changed his mind and hung around for another year.
What Meyer has accomplished at Ohio State is staggering. The Buckeyes have won 36 of 39 games on his watch and have yet to lose a Big Ten regular-season game since he's been in Columbus. As a recruiter, few are better than Meyer, and he has brought the SEC's no-holds-barred style of recruiting to Ohio State.
As good a recruiter as Meyer is, he's even better at assembling a staff. He has an eye for talent, period, both coaches and players.
Anybody who doesn't appreciate the mark Meyer has made on college football has had his head in the sand for the past decade or so.
But it's also true that Meyer's last two meetings with Saban have ended badly. Alabama thrashed Florida 31-6 in 2010 in Tuscaloosa, one of the first signs that season that things might be getting away from Meyer in Gainesville.
Less than a year earlier, he ended up in the emergency room after losing to Saban and the Tide 32-13 in the 2009 SEC championship game, the second No. 1 vs. No. 2 matchup between the teams in as many years. The morning after that loss, Meyer experienced chest pains.
Like so many coaches, he had placed football before his health and it caught up with him. He resigned a few weeks later to address his health problems and spend more time with his family, but he couldn't stay away and came back for one final ill-fated season at Florida before resigning for good and spending a year in the ESPN broadcast booth.
Not lost on anybody (Meyer included) is the perception that the rigors of the SEC, and more specifically Saban getting the best of him those last two meetings, was what ultimately drove him to the Big Ten.
How true that really is probably depends on whether you look at things through SEC glasses or Big Ten glasses. Either way, it's not like coaching at Ohio State is akin to coaching the Sunday school youth league in kickball.
In fact, in a lot of ways, Ohio State is a Midwestern version of Florida. And Meyer has held up just fine.
But to genuinely erase that stigma that the SEC and Saban sent him packing for easier football pastures, Meyer could do himself some serious favors by beating Saban on this stage. He's done it before when Florida beat Alabama 31-20 in the 2008 SEC championship game, but that was in Saban's second season at Alabama and before he had won the first of three national titles in Tide Town.
The fact that Ohio State is even here is a testament to the job Meyer did this season. He lost his star quarterback, two-time Big Ten Offensive Player of the Year
Braxton Miller
, in the preseason to a shoulder injury. Redshirt freshman
J.T. Barrett
stepped in for Miller and was shaky early, but he ended the season as one of the most dynamic players in the country.
The only problem was that Barrett went down with a season-ending injury just before the Big Ten championship game. But the Buckeyes didn't blink. They slid
Cardale Jones
in at quarterback and blasted Wisconsin 59-0 to secure their spot in the playoff.
Much like Meyer, Saban has also done some of his best work this season.
Alabama got here with a quarterback,
Blake Sims
, who nobody gave a chance to even be the starter, much less set an Alabama record for passing yards in a season. Beyond the uncertainty at quarterback, there were some serious questions about the Crimson Tide this year, particularly on the offensive line and at cornerback.
So as we embark on this unprecedented playoff era in college football, something says this won't be the last time we see Meyer and Saban going up against each other in a playoff game.
The real question: How many times over the next few years will we see a playoff that either Meyer or Saban won't be on the sideline?
It's the coaching matchup we all want to see.
December, 22, 2014
Dec 22
9:00
AM ET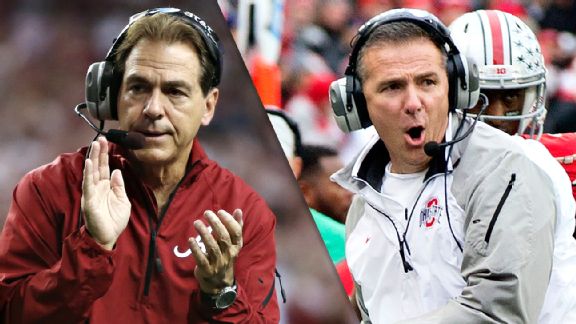 USA TODAY SportsUrban Meyer and Nick Saban squared off only three times when in the SEC.
Although we were privileged to three bouts of Nick Saban versus Urban Meyer during Meyer's short stint at Florida, the SEC missed out on something that should have been special.
When these two first met in 2008, we saw a game for the ages in the SEC championship game, before Alabama took complete control in the next two matchups. Still, when you look at the talent and smarts these two have as coaches, Meyer's year-long leave of absence from coaching ended a great rivalry between two elite coaches and programs.
So when No. 1 Alabama (12-1, 7-1 SEC) faces No. 4 Ohio State (12-1, 8-0 Big Ten) Jan. 1 in the Allstate Sugar Bowl, hopefully we'll get a glimpse of what we missed.
"I have a tremendous amount of respect for Urban," Saban said. "I consider him a good friend and certainly have a tremendous amount of personal respect for the kind of professional he is and the kind of coach he is and the kind of programs he's had, the great teams that he's had at Florida."
These two were the best at what they did in the SEC, and they had a mutual respect and friendship that probably fueled their competition and success.
"We always used to sit next to each other in the SEC meetings," Meyer said of Saban.
The brief return of such a competitive chess match is a delight for college football enthusiasts. You have the offensive-minded, psychological master that is Meyer facing the defensive-minded, meticulous planner that is Saban. You have 151 combined wins at Florida and Alabama and six total national championships (including Saban's one at LSU).
We love Saban versus Les Miles, Hugh Freeze-Dan Mullen has been fun, and the back-and-forth between Gus Malzahn and Bret Bielema has been tantalizing, but for two years, the SEC lived and breathed Meyer versus Saban.
But we still have our memories.
It all started with No. 1 Alabama facing No. 2 Florida in the 2008 SEC championship game. The winner headed to the BCS title game. Undefeated Alabama rolled in with power and a suffocating defense, while the Gators carried transcendent quarterback Tim Tebow and one of the nation's most explosive offenses.
In his second year at Alabama, Saban was trying to imitate Meyer by winning a national championship in Year 2 with the Tide. But Alabama's 20-17 lead entering the fourth quarter was erased by a gutsy two-sided performance by the Gators. Tebow's powerful runs and clutch throws guided the offense to 14 points, and that hard-nosed, dominant defense pitched a shutout.
A 5-yard touchdown pass to Riley Cooper with 2:50 left was Florida's final dagger in a 31-20 win, which sent the Gators to a BCS title game they eventually won. Heading into the game, Alabama had allowed 28 total points in its previous four games.
"The 2008 game was just one of the great games in college football history, in my opinion, where evenly matched teams were going back and forth, back and forth," Meyer said. "And obviously we ... scored right at the end to take a twoscore lead."
Then came 2009 and a second straight No. 1 versus No. 2 game that had a completely different outcome. Even with two teams that looked similar to the ones from 2008, No. 2 Alabama ruined the Gators' title hopes with a commanding 32-13 win. A year after getting run down, the Tide ran over Florida, thanks to 251 rushing yards (the most allowed by an Meyer-coached Florida team) and a stifling defense that held Florida's running game to fewer than 100 yards for the first and only time all season.
Alabama running back Mark Ingram clinched the Heisman Trophy with 183 total yards and three touchdowns. There was a beautiful tip-toeing first-down run by quarterback Greg McElroy, and there was no hint of a national title contender on the other sideline.
"I think maybe the two best teams might have been playing in the SEC Championship Game in 2009," Saban said. "We played a phenomenal game. So it was a playoff game in a sense, and they won one [in 2008], and we won one."
The 2010 game was utter domination by the Tide and another thorn in Meyer's side, but those first two matchups were special on the national landscape. Yes, the second one was a blowout, but the amount of talent on both sides was something special and something those two incredibly gifted coaches constructed.
"I have a hard time remembering our address or phone number, but I could tell you every play in those games," Meyer said. "It was classic -- 2008 was a classic game.
"But what was it, 2009 Alabama team, arguably the best team I can remember going against or getting ready to prepare, very well balanced, very well coached. ... When you face a team like any of these four teams, you're going to see all three phases. You have to be on point. When you get to this level of competition, whether it's a punt team, whether it's a punt block or obviously offense and defense, you'd better be on it."
We don't know what would have happened had Meyer stayed after 2010, but the Sugar Bowl could present a good glimpse of what the SEC might have missed the past four years.
December, 20, 2014
Dec 20
10:00
AM ET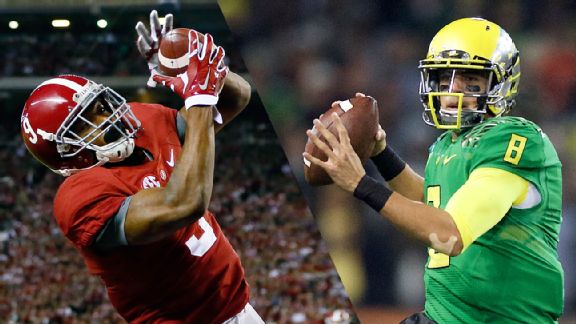 Getty Images, AP PhotoRoughly two-thirds of the coaches in the country believe Amari Cooper and Alabama will meet Marcus Mariota and Oregon in the championship game.
No. 1 Alabama was the overwhelming favorite to win the College Football Playoff in ESPN's weekly poll of the FBS head coaches, #1QFor128.
Also, nearly one-third of the coaches who voted believed the selection committee did not pick the best four teams for the inaugural playoff.
Of the 128 FBS head coaches, 107 participated in the poll, conducted by ESPN's Brett McMurphy.
Alabama was picked by 60 percent of the coaches to win the playoff, followed by No. 2 Oregon (28 percent). No. 3 Florida State and No. 4 Ohio State each received 6 percent of the votes to win the national title.
In the semifinal matchups, Alabama was chosen over Ohio State by a 90-10 percent margin in the Sugar Bowl, while Oregon was selected over Florida State by 73-27 percent margin.
Of the possible title matchups in Arlington, Texas, on Jan. 12, Alabama-Oregon was picked by 67 percent of the coaches, followed by Alabama-Florida State (24 percent), Oregon-Ohio State (5 percent) and Florida State-Ohio State (4 percent).
The coaches who voted believed the selection committee correctly picked the best four teams (69 percent yes, 31 percent no).
The voting among the coaches from the Power 5 and Group of 5 conferences were fairly similar for the most part.
Despite Big 12 co-champion TCU falling from No. 3 to No. 6 in the final ranking, a higher percentage of Power 5 coaches believed the selection committee picked the correct four teams (72 percent yes, 28 percent no) compared to the Group of 5 coaches (67 percent yes, 33 percent no).
The biggest discrepancy was picking the Oregon-Florida State semifinal winner. Only 67 percent of the coaches from the Power 5 conferences (ACC, Big 12, Big Ten, SEC and Pac-12) who voted chose Oregon to beat FSU, compared to 77 percent of the coaches from the Group of 5 conferences (American, Conference USA, Mid-American, Mountain West, Sun Belt).
Another significant difference between the Power 5 and Group of 5 coaches was picking the national champion. Alabama was picked to win by more of the Group of 5 coaches (62 percent) than the Power 5 coaches (58 percent). Oregon had a higher percentage of Power 5 coaches (32 percent) picking the Ducks than the Group of 5 coaches (24 percent).
Also among the Group of 5 coaches, No. 4 Ohio State (8 percent) actually received more votes to win the title than No. 3 Florida State (6 percent). Of the Power 5 coaches, 7 percent picked Ohio State to win the title and 3 percent Florida State.
Vote breakdown
Did the selection committee pick the best four teams?
Yes: 69 percent
No: 31 percent
How the Power 5 coaches voted:
Yes: 72 percent
No: 28 percent
How the Group of 5 coaches voted:
Yes: 67 percent
No: 33 percent
Who will win the College Football Playoff?
Alabama: 60 percent
Oregon: 28 percent
Florida State: 6 percent
Ohio State: 6 percent
How the Power 5 coaches voted:
Alabama: 58 percent
Oregon: 32 percent
Florida State: 7 percent
Ohio State: 3 percent
How the Group of 5 coaches voted:
Alabama: 62 percent
Oregon: 24 percent
Ohio State: 8 percent
Florida State: 6 percent
Who will win the Rose Bowl semifinal?
Oregon: 73 percent
Florida State: 27 percent
How the Power 5 coaches voted:
Oregon: 67 percent
Florida State: 33 percent
How the Group of 5 coaches voted:
Oregon: 77 percent
Florida State: 23 percent
Who will win the Sugar Bowl semifinal?
Alabama: 90 percent
Ohio State: 10 percent
How the Power 5 coaches voted:
Alabama: 91 percent
Ohio State: 9 percent
How the Group of 5 coaches voted:
Alabama: 89 percent
Ohio State: 11 percent
Who will meet in the College Football Playoff final?
Alabama-Oregon: 67 percent
Alabama-Florida State: 24 percent
Oregon-Ohio State: 5 percent
Ohio State-Florida State: 4 percent
December, 19, 2014
Dec 19
12:30
PM ET
In the 100 days leading up to signing day, RecruitingNation is looking back at our ESPN recruiting rankings from 2006 to the present and counting down the best player of the past 10 years at each ranking position, No. 100 to No. 1.
Amari Cooper, No. 49 in 2012 class
Cooper came out of Miami Northwestern as a relatively unheralded prospect until his senior season after being limited because of a junior-season injury. He committed to Alabama in September 2011 over Miami and Florida State in a decision that would prove to be a huge loss for the hometown Hurricanes. Cooper was part of the Crimson Tide's No. 1-ranked class that included
Landon Collins
,
T.J. Yeldon
,
Cyrus Jones
,
Denzel Devall
,
Reggie Ragland
and many others.
Cooper burst onto the college football scene as a freshman in 2012, catching 59 passes for 1,000 yards and 11 touchdowns, including six catches for 105 yards and two scores in the Crimson Tide's BCS National Championship game blowout victory over Notre Dame. Cooper was selected to several Freshman All-American teams and the SEC All-Freshman team by the league's coaches.
As a sophomore, Cooper's numbers took a dip because of nagging injuries and constant bracketed coverage. He managed to finish the season with 45 receptions for 736 yards in 12 games.
Cooper has been arguably the best player in college football in 2014. Headed into the inaugural College Football Playoff, Cooper has 115 receptions for 1,656 yards and 14 touchdown under first-year Alabama offensive coordinator Lane Kiffin. He won the Biletnikoff Award, was a Heisman Trophy finalist and a unanimous All-American. With a year of eligibility remaining, he's already the school's all-time leader in receiving touchdowns and holds several other school records.
Cooper is expected to forgo his final season of eligibility and would almost certainly be a top-10 selection in the NFL draft this spring.
Honorable mention:
Gerod Holliman
, No. 49 in 2011 class; and
Aaron Hernandez
, No. 49 in 2007 class. Holliman picked Louisville over Ole Miss coming out of Miami Southridge, but was forced to go to prep school before enrolling at Louisville. He won the Jim Thorpe Award and was a unanimous All-American this season after picking off an NCAA FBS-record tying 14 passes.
Drive Through: One-On-One With Collins
SEC SCOREBOARD
Friday, 12/26
Saturday, 12/20
Monday, 12/22
Tuesday, 12/23
Wednesday, 12/24
Saturday, 12/27
Monday, 12/29
Tuesday, 12/30
Wednesday, 12/31
Thursday, 1/1
Friday, 1/2
Saturday, 1/3
Sunday, 1/4
Monday, 1/12