Heather Dinich talks about FSU's berth in the ACC title game.
The Florida State Seminoles, led by five-stars QB Malik Henry and CB Levonta Taylor, have the top-ranked class entering the summer.
If schools won't agree to go to a nine-game conference schedule it will be difficult to work out schedule inequities.
Bovada provided a little afternoon table (or Twitter) talk Wednesday with updates to its national championship and Heisman odds.
It's not by accident FSU has had a ton of success in the Mid-Atlantic region, landing nine ESPN 300 prospects from the area since the 2014 class.
Here are five ACC 2015 storylines to look for that have roots back to the 2014 season.
After two seasons and an impressive 17-6 record at Notre Dame, Everett Golson will transfer to Florida State for his final year of eligibility.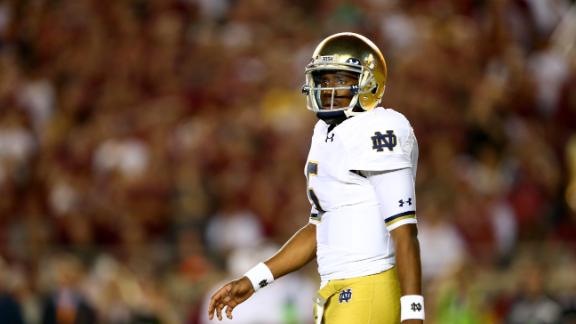 4d
Jared Shanker and Andrea Adelson
Everett Golson, who is transferring to Florida State, recorded 41 touchdowns and started 23 games at Notre Dame.
Jimbo Fisher has catered his play-calling to his quarterbacks, something the Florida State coach will do for Everett Golson if Golson wins the job.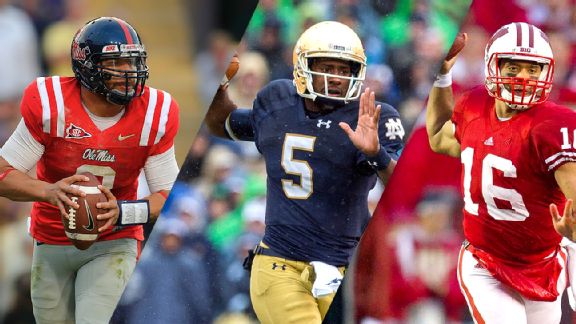 Everett Golson becomes the latest QB to finish at a different school as a graduate transfer. Here's the good and bad of similar moves.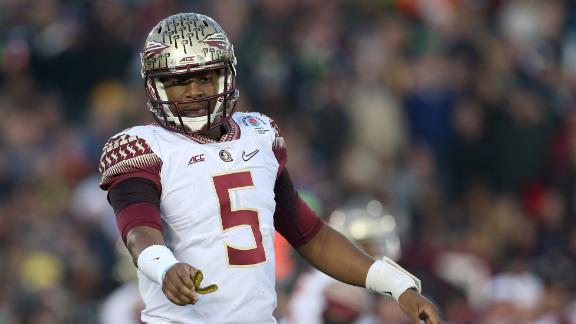 Former Florida State star Myron Rolle says Bobby Bowden was wrong to say Seminoles supporters believe Jameis Winston was an embarrassment to the school.
With Everett Golson, it's now tougher to assess the Florida State Seminoles' ACC and playoff odds, which are deserving of a recalculation.
6d
ESPN Stats & Information
A look at the key numbers accumulated by a quarterback who led Notre Dame to the national championship game as a freshman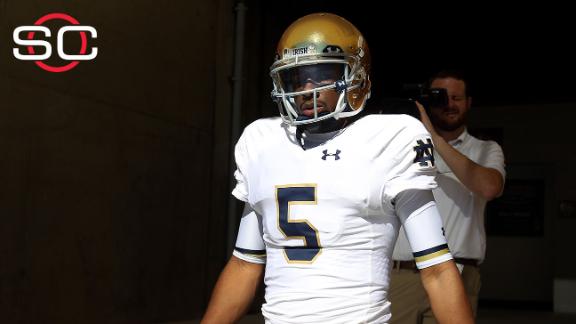 Everett Golson doesn't project as an NFL quarterback right now. Here's how that could change during his 2015 season at Florida State, according to NFL draft scout Steve Muench.