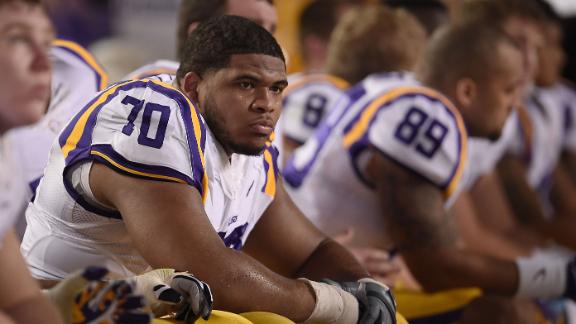 Former LSU offensive lineman La'el Collins was interviewed by police Monday about the shooting death of a 29-year-old pregnant woman in Baton Rouge, Louisiana.
The 2011 game between Alabama and LSU has seen nine players become first-round picks and 16 of the 22 defensive starters be drafted.
It's time to take one last stab at conference power rankings heading into the real offseason.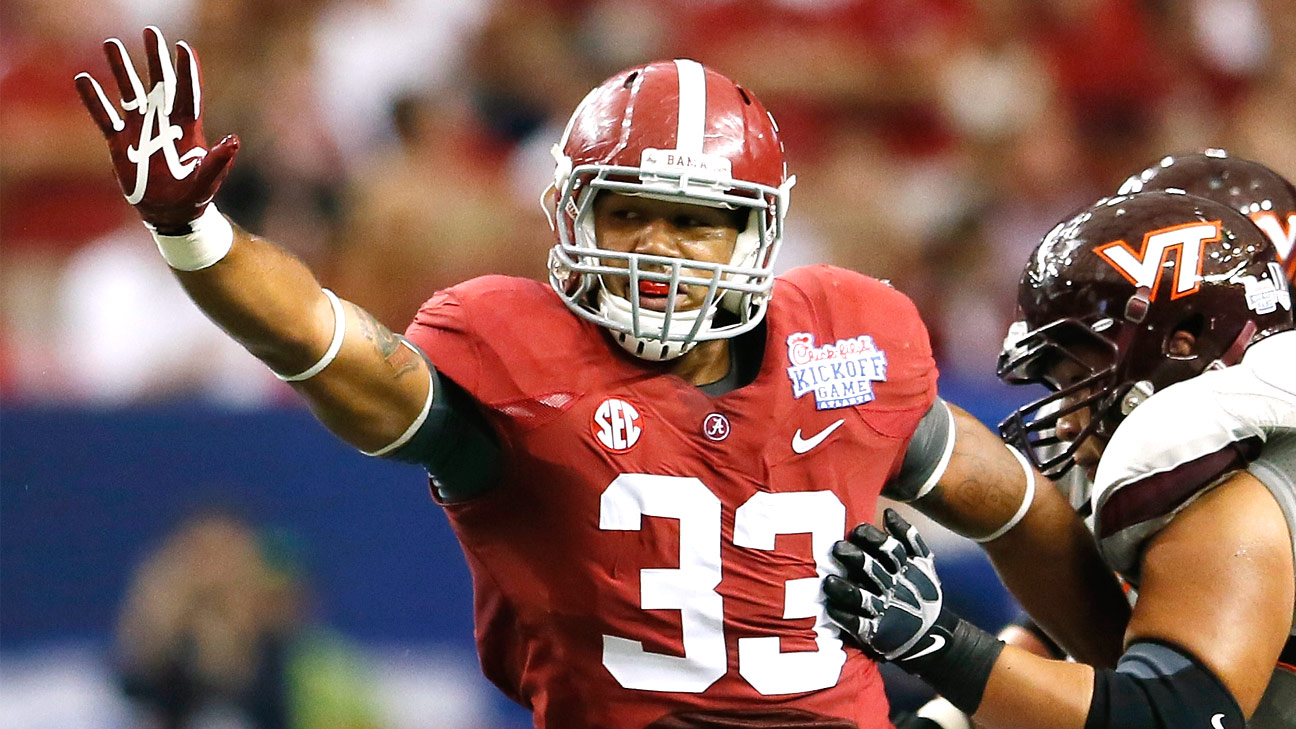 Looking at five SEC players who went undrafted but still could have an impact in the NFL.
When talking to prospects in the Houston area, two teams seemingly always receive mention -- Texas A&M and LSU.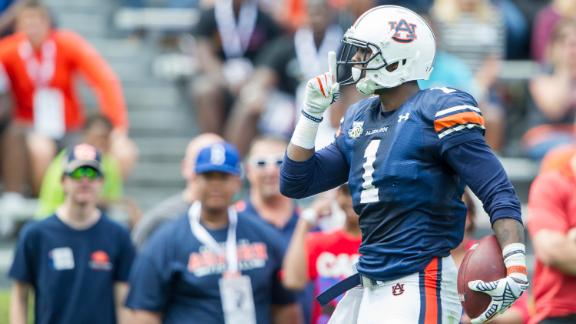 Ohio State has the top spot locked down, but TCU, Auburn and a few other programs have the look of early playoff contenders.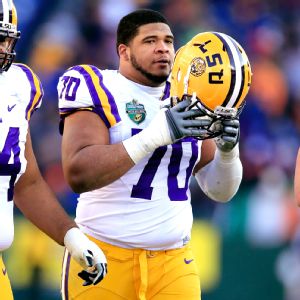 The NFL has said LSU offensive lineman La'el Collins cannot re-enter the 2016 draft and that if he goes undrafted this year, he will become a free agent.
La'El Collins' entanglement in a murder investigation and Jalen Collins' link to failed drug tests push them down teams' draft boards.
The SEC was beaten out by the Pac-12 and ACC as far as first-round draft picks are concerned, but seven of the conference's players were picked.
The NFL has rejected LSU offensive lineman La'el Collins' request to be removed from the NFL draft.
Running backs, pass-rushers could provide immediate impact for contenders.
5d
Chris Low and Jake Trotter
Mike Gundy says his Oklahoma State squad would have beaten LSU by three touchdowns to win the 2012 title. Is he right?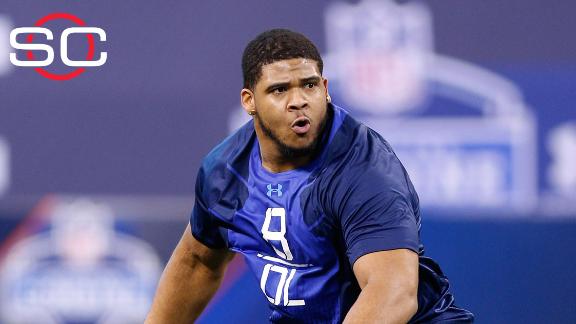 LSU's La'el Collins is voluntarily leaving Chicago and the draft to return to Louisiana to meet with police, who want to talk to him about the shooting death of a pregnant woman, a source said.
May 4, 2015

,

5:57 PM ET
What's next for La'el Collins?