January, 28, 2015
Jan 28
11:35
AM ET
By
Ryan Canner-O'Mealy
| ESPN.com
It was another season of record-setting performances, unbelievable finishes and very large men scoring very big touchdowns. And, yes, the Fainting Goat.
Here are our favorite plays of the year:
Hail Marys
Bahamas Bowl miracle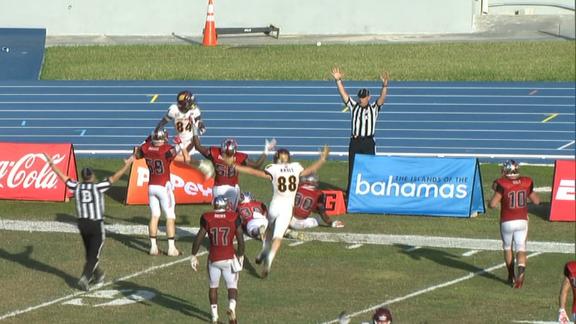 Central Michigan trailed by 35 points entering the fourth quarter. It trailed by seven when it pulled off a 75-yard, three-lateral Hail Mary as the clock struck :00. The Chippewas failed on the two-point conversion, but their comeback and miracle finish was the craziest play of bowl season.
---
Central Florida wins a share of the AAC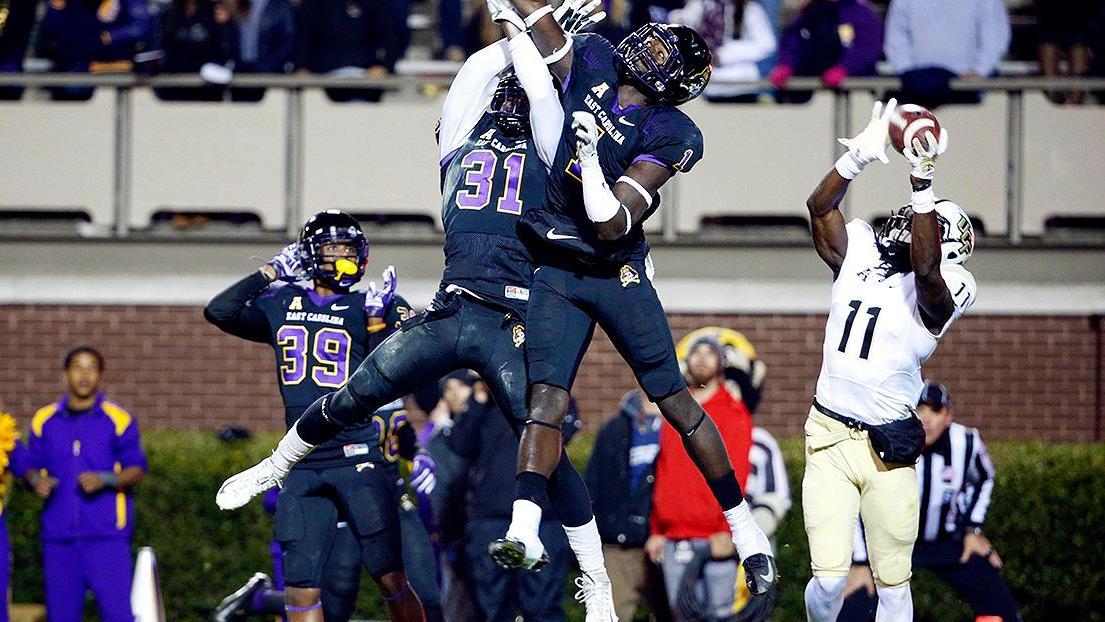 After blowing a 26-9 fourth-quarter lead, it looked as if Central Florida was done. But East Carolina mismanaged the clock -- taking three knees and a sack -- before giving the ball back to the Knights with 10 seconds left. One 51-yard score later, George O'Leary's crew was celebrating a share of a conference championship.
---
Solomon stuns Cal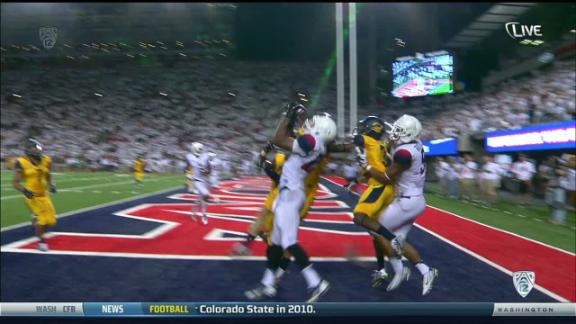 Arizona scored an absurd 36 points in the fourth quarter, capped by
Anu Solomon
hitting
Austin Hill
in the end zone on a 47-yard touchdown that gave the Wildcats a 49-45 win.
---
Big-guy touchdowns
Come to Arkansas, where linemen throw TDs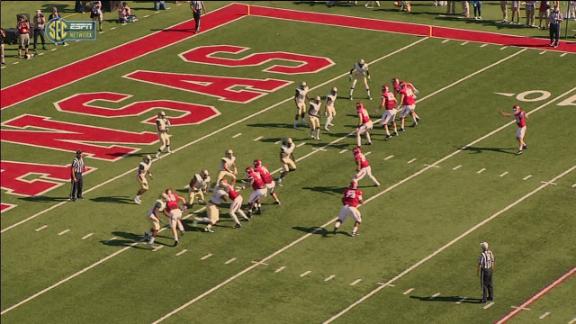 Who said Bret Bielema offenses were old school? Arkansas' coach loves his linemen, and here he lets 350-pound guard
Sebastian Tretola
throw for a score in a 45-17 win over UAB.
---
The biggest of big-guy touchdowns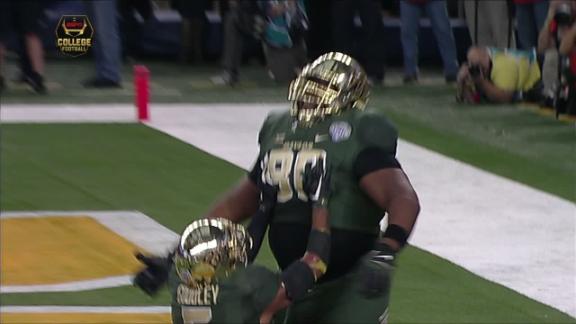 Tretola's pass was nice, but how about seeing a 400-pounder go up the seam for an 18-yard score in a New Year's Six bowl game? That's what Art Briles and Baylor dreamed up, as
Laquon McGowan
scored to give Baylor a 20-point lead before Michigan State stormed back to win 42-41.
---
Boise goes back to the future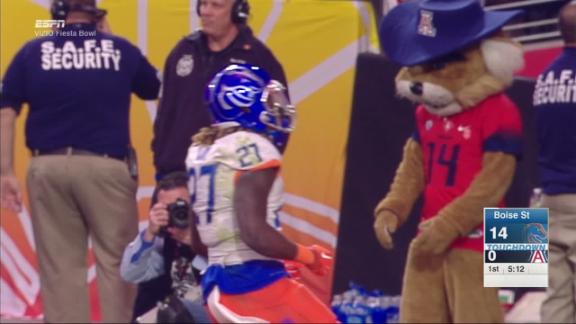 Everyone remembers Boise State's introduction to a national college football audience, upsetting Oklahoma with the Statue of Liberty in the 2007 Fiesta Bowl. Well, the Broncos brought it back for this year's game, as
Jay Ajayi
scored from 16 yards out in a 38-30 Boise win.
---
Fainting Goat gets its own category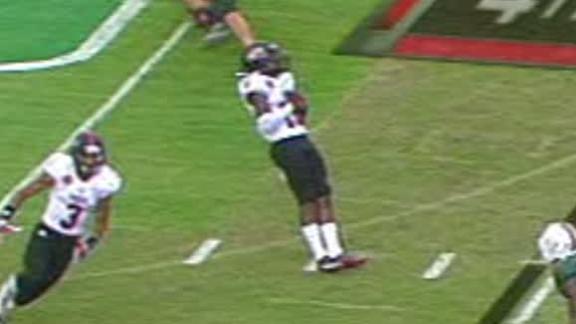 Arkansas State can lay claim to the best worst fake punt ever. In theory, one player falls down, draws the attention of the defense and the Red Wolves get a first down. In reality, he got clobbered and Arkansas State's pass was intercepted. But that only made us love it more.
---
So does this Nebraska false start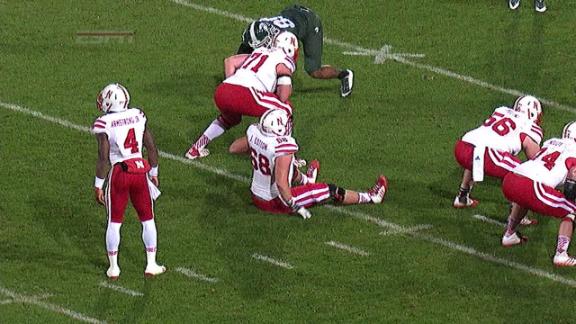 Poor
Jake Cotton
. The Nebraska lineman was just trying to hold his stance, but once all 6-foot-6 and 305 pounds of him starting going backward, there was no turning back.
---
Year of the freshman RB
Leonard Fournette runs over Texas A&M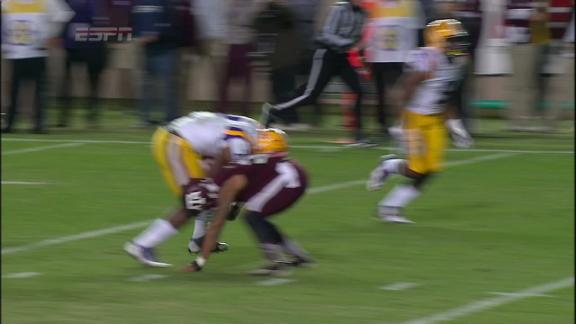 It was an up-and-down year for the heavily hyped Fournette, but he certainly showed signs of why such big things were expected out of him. Just ask Howard Matthews, who got bowled over on Fournette's way to the end zone in LSU's 23-17 win.
---
Dalvin Cook runs past Miami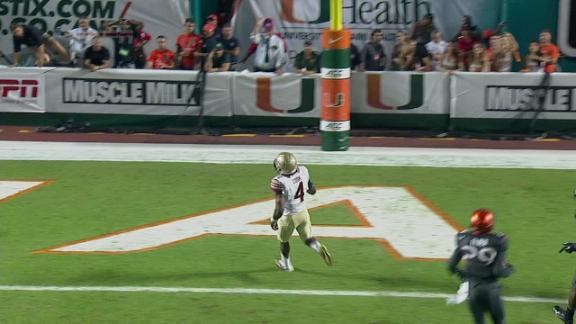 Florida State had fallen behind again. This time, it was 23-10 to rival Miami. But Cook saved the day, with 44- and 26-yard scores to guide the Seminoles to a 30-26 victory.
---
Royce Freeman can do it all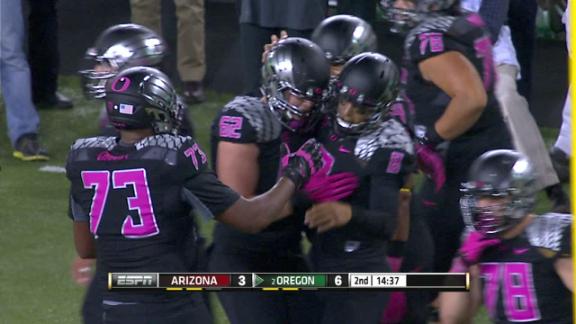 Freeman could be a game-changer for the Ducks, the kind of every-down power back the team hasn't had in the past. And he can throw it too, as he proved with this touchdown toss to Marcus Mariota against Arizona.
---
Samaje Perine an Oklahoma bright spot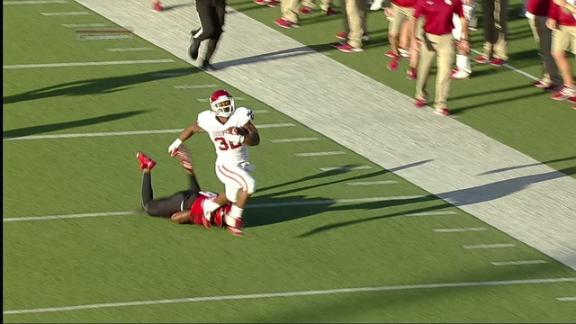 Oklahoma's year certainly ended poorly, but the Sooners have hope for the future following the emergence of Perine. He set the single-game rushing record with 427 yards (and five scores) in a win over Kansas. This 64-yard TD scamper jump-started a comeback win for Oklahoma.
---
Nick Chubb shatters records in Belk Bowl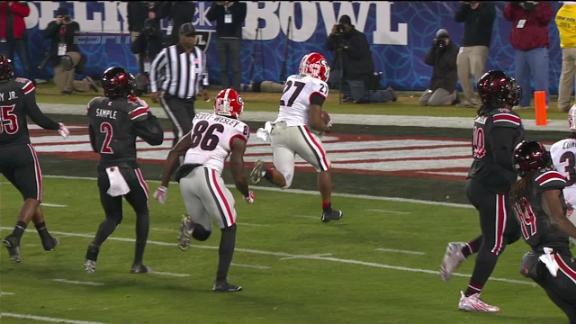 No
Todd Gurley
? No problem for the Bulldogs, who saw Nick Chubb announce himself as perhaps the best of all the freshman runners with a dominant 266-yard performance against a tough Louisville run defense. It was the most rushing yards by a Georgia back in a bowl and also a Belk Bowl mark.
---
More top plays
Nebraska's behind-the-back catch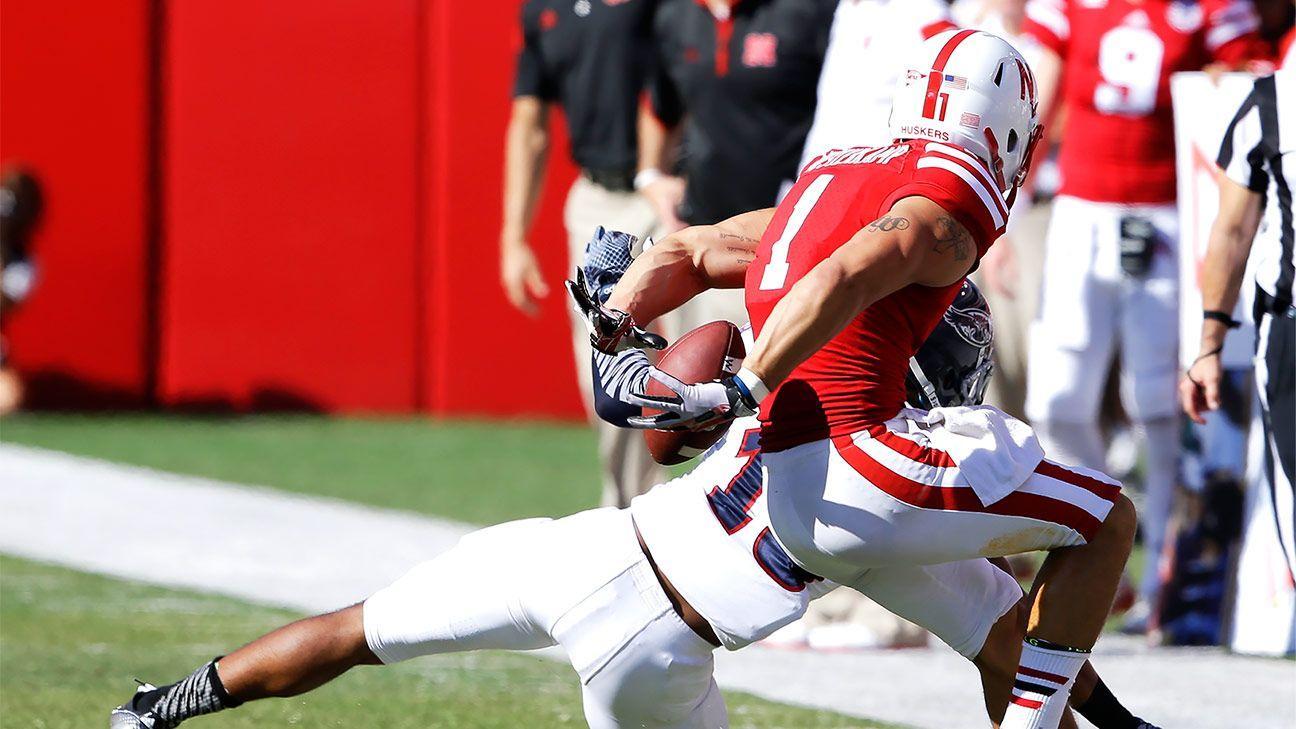 It was all the way back in August, but this held up as one of the best plays of the year. Wide receiver
Jordan Westerkamp
went behind the back to grab a pass during a 55-7 Cornhuskers win over Florida Atlantic.
---
Ohio State DE ends game like a Bosa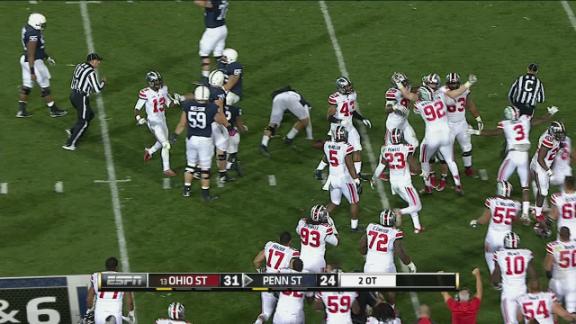 A running back on
Joey Bosa
? Yeah, that's not going to end well. As dominant as Ohio State was down the stretch, it wouldn't have happened had the Buckeyes not taken care of Penn State. Bosa made sure they finally did, with a 31-24 double-overtime win.
---
Mariota strikes a pose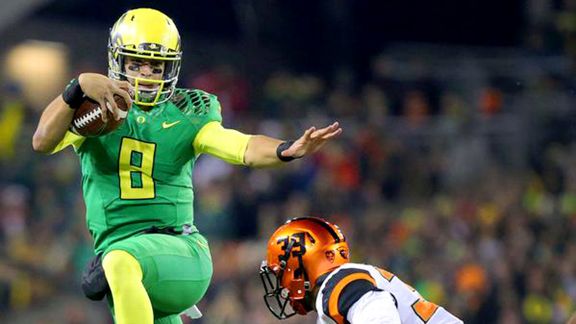 Brian Davies/The Register-Guard Marcus Mariota looked the part of a Heisman Trophy winner in Oregon's win over Oregon State.
---
Ohio State reverse touchdown pass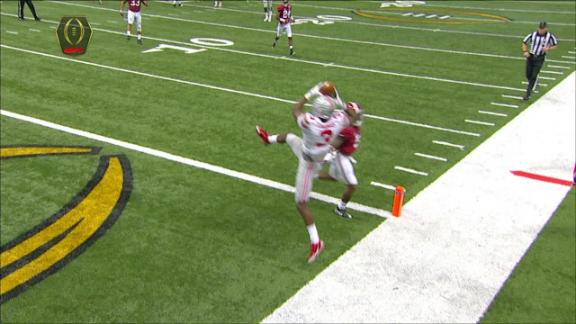 Of all the plays on this list, this is the most important. Trailing Alabama 21-13 in the final seconds of the first half,
Evan Spencer
took a handoff on a reverse and somehow found
Michael Thomas
in the corner of the end zone for a touchdown. The lesson? Even Ohio State's receivers are great quarterbacks.
---
Gordon leaps into record books (briefly)
Melvin Gordon
's stay atop the record book for single-game rushing yards may have lasted only a week, but that does nothing to diminish his magical performance against Nebraska, when he ran for 408 yards and four touchdowns in a 59-24 rout of the Cornhuskers.
---
Air Maxx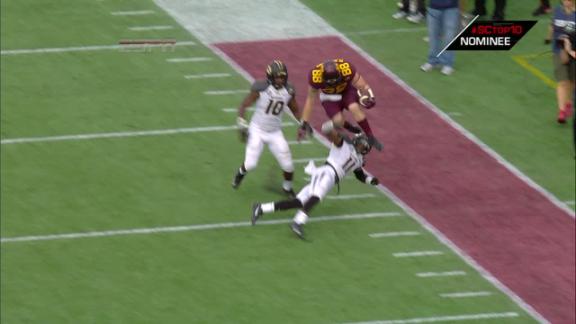 Minnesota may have lost its bowl game, but the Golden Gophers still had the highlight of the game, as tight end Maxx Williams hurdled two defenders en route to a 54-yard touchdown. So it's probably no surprise that Williams declared for the NFL draft after this game.
---
Shaq brings it baq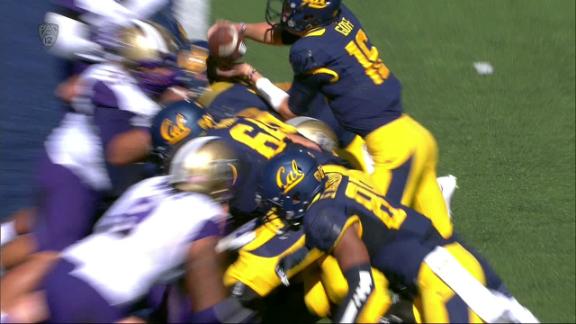 You can't do much more than a 99-yard touchdown return, and that's exactly what Shaq Thompson did for Washington to kick off the scoring in a 31-7 win over Cal.
Best recruiting classes in the past 10 years