March, 27, 2015
Mar 27
10:00
AM ET
We've reached the height of March Madness as another week nears an end, which begs this question: How to best incorporate basketball into the weekly #B1GFridayFive? A wise editor suggested that we scour the Big Ten football rosters for players we'd like to see lace up the sneakers.
This is, by no means, an all-inclusive list. We want your input. Who plays football in the Big Ten but would make a formidable power forward or point guard? Let us know, and use the hashtag #B1GFridayFive. Here are our selections, listed alphabetically:
---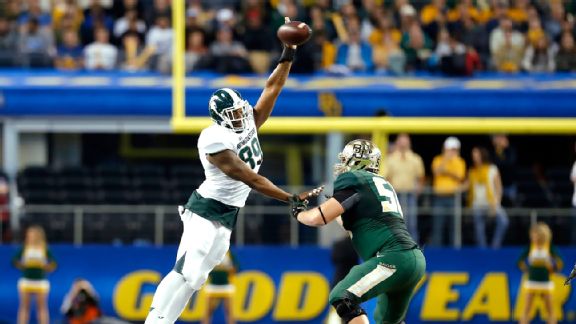 Tim Heitman/USA TODAY Sports


Really, this choice is all about our desire to see what happens to a poor defender intent to draw a charge on the 6-foot-5, 256-pound Calhoun as he barrels downcourt toward the goal. The two-time All-Big Ten lineman, one of the nation's most ferocious pass rushers, earned his reputation as a powerful dunker on the hardwood in the New Jersey high school ranks. He received offers in basketball from the likes of Wagner, Monmouth and Lehigh and averaged 17.5 points and 10 rebounds as a senior in 2010-11 at Middletown South. At the Buc Holiday Classic in January 2011, Calhoun was named MVP for his three-game performance, capped by a 38-point outburst in the championship.
---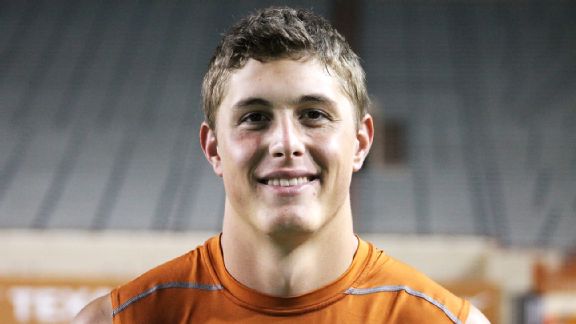 Max Olson/ESPN


This list needs a quarterback, and we couldn't find a better option than Michigan's recently signed freshman, who will join the Wolverines this summer. Gentry, arguably the best New Mexico prep quarterback ever, was nearly as good in basketball. He earned all-state honors as a junior at Albuquerque's Eldorado High School, averaging 19.6 points and 10 rebounds. Even at 6-7, Gentry is an athlete. He rushed for 220 yards in a game last season. Gentry did not play basketball as a senior because of his football plans. He turned down Alabama, among others, to pick Texas last year. But when Jim Harbaugh came calling, Gentry reconsidered, committing to Michigan at, yes, a January basketball game in Ann Arbor.
---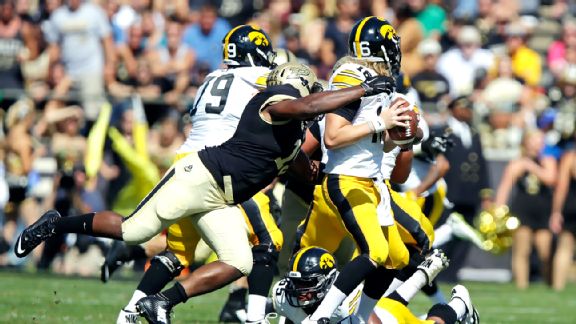 AP Photo/Michael Conroy


Maybe this is a stretch. Robinson, admittedly, is not a good basketball player. But come on, his dad, Glenn "Big Dog" Robinson won the Naismith and Wooden awards at Purdue in 1994, averaging more than 30 points per game as a junior. Glenn was the No. 1 pick in the NBA draft and scored more than 20 points per game over 11 seasons. Gelen's older brother, Glenn Robinson III, plays for the Philadelphia 76ers after a career at Michigan. And Gelen, expected to contend for a starting spot on the defensive line in 2015 after collecting 20 tackles as a true freshman, wears his dad's No. 13 at Purdue. Gelen also competes in wrestling and throws the shot put at Purdue. He can take on another sport, right?
---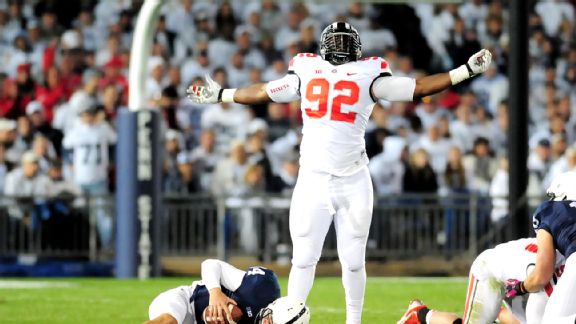 Evan Habeeb/USA TODAY Sports


Washington is a legitimate basketball talent. He was named the Gatorade Player of the Year in Ohio as a senior at Cincinnati's Taft High School after averaging 23.1 points and 14.3 rebounds per game. He led the school to the state's final four and earned a scholarship offer for basketball from Xavier. Washington got serious about football early in his high school career after Cincinnati was the first to offer. Last year, Washington came into his own on the Ohio State line, notching 4.5 sacks. At 6-4, he would surrender several inches in the post, but we'd like to see the 295-pounder battle in the Big Ten paint.
---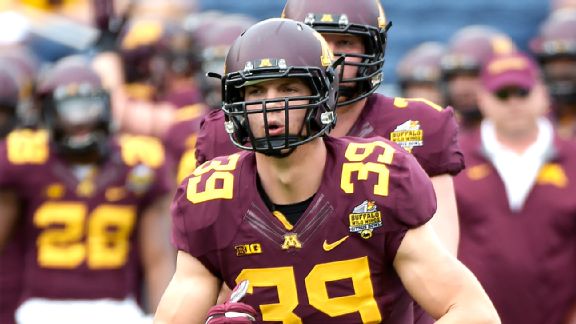 AP Photo/Phelan M. Ebenhack


How did this happen -- a 6-foot-10 kid from Indiana with soft hands and good feet who gave up basketball? There's no doubt that Wozniak gets mistaken regularly around the Twin Cities for a member of Richard Pitino's basketball team. He quit the sport, according to reports at the time of his 2013 football commitment to the Golden Gophers, before his senior year of high school to focus on his work as a tight end. Yes, he is the tallest player in the Big Ten, playing behind star Maxx Williams in 2014 as a redshirt freshman. At 267 pounds, Wozniak could eat space and block shots in basketball, if nothing else. Alas, it's not going to happen.
Michigan C Cites Concussions In Decision To Quit
BIG TEN SCOREBOARD
Thursday, 9/3
Friday, 9/4
Saturday, 9/5
Sunday, 9/6
Monday, 9/7