Jay Bilas and Seth Greenberg look at Michigan's come-from-behind win over Kansas.
Minnesota can impact the Big Ten and Big 12 on the opener vs. TCU; Wisconsin will take a crack at SEC power Alabama in Week 1.
Baylor has been one of the few Big 12 programs excelling this spring, but ESPN 300 RB Kameron Martin looking hard at Texas could change all that.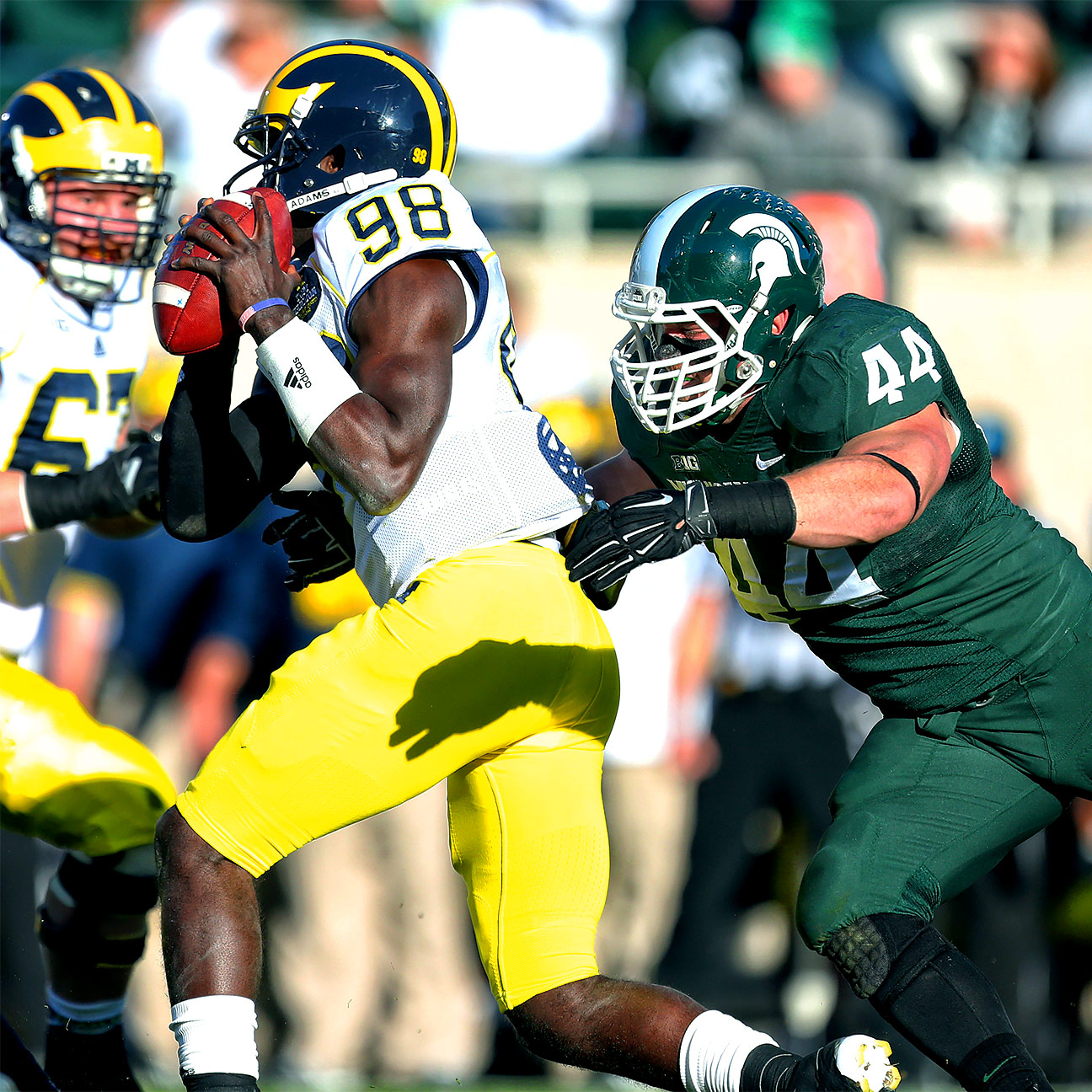 We're looking back at the Big Ten's signature moments from last season and looking ahead to how they'll impact the coming season.
When Michigan introduced Jim Harbaugh as its new coach last December, a reporter asked whether he was OK being compared to the Messiah. Yes, expectations have reached biblical proportions in Ann Arbor— but even Captain Comeback can't offer instant salvation with questions at QB and a D with no pass rush.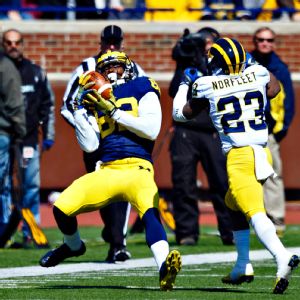 This is why the Wolverines brought Jim Harbaugh home, right? His ability to get the most out of underachieving areas and a roster that is hardly thin on talent means lots of wins for Michigan.
As expected, officials have spent considerable time discussing the proposed "Year of Readiness," but how to make it work is unclear.
Michigan football coach Jim Harbaugh sent a playful jab at fellow Wolverines alum Tom Brady about "Deflategate" on Twitter while in Peru.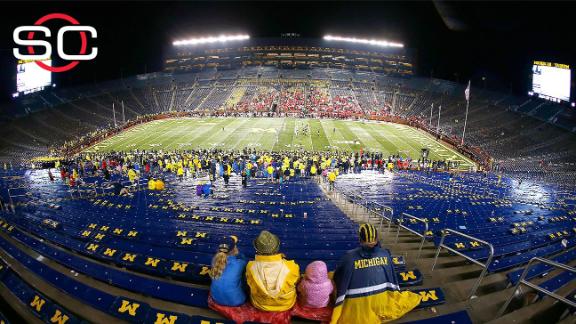 The top tier of college football teams had their worst average attendance this past season since the NCAA began compiling Division I-A, now FBS, averages in 2003.
There are over 100 days until the season begins, but Jim Harbaugh & Co. are already in midseason form when it comes to dominating the news cycle.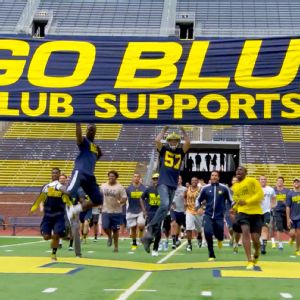 Michigan coach Jim Harbaugh suspended Jim Minick, the program's director of football operations, indefinitely after Minick was arrested on suspicion of drunken driving over the weekend.
The league's outlook continues to improve. Also answering questions on Ohio State's biggest issues, Michigan's quarterbacks and more.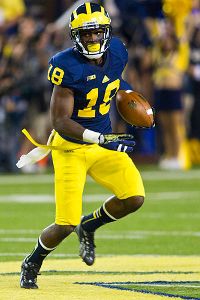 Senior defensive back Blake Countess announced Wednesday on Instagram that he plans to leave Michigan and end his college career elsewhere.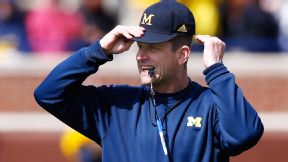 The NCAA has ruled that coaches should not play any role in developing promotional materials or promoting non-institutional camps or clinics online or via social media.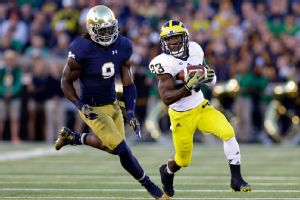 Senior Dennis Norfleet is currently suspended from all football team activities at Michigan due to academic issues, according to multiple sources.