Dallas Cowboys:

Alex Smith
October, 22, 2013
10/22/13
8:00
AM ET
IRVING, Texas -- For the first time this season Five Wonders comes with the
Dallas Cowboys
on a winning streak.
I wonder if they can make it three in a row Sunday against the
Detroit Lions
. They have not won three in a row since Weeks 13-15 last season.
On to the Wonders:
[+] Enlarge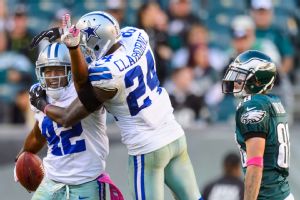 Howard Smith/USA TODAY SportsThe Cowboys had three picks off of backup quarterback Matt Barkley.
• The Cowboys defense deserves a ton of credit for limiting Philadelphia to just 278 yards, but I wonder how much
Nick Foles
and
Matt Barkley
played into the result. When the Cowboys have faced upper echelon throwers, they have struggled.
Philip Rivers
lit them up. So did
Peyton Manning
. And
Eli Manning
threw for 450 yards against them in the opener.
Sam Bradford
was bad.
Alex Smith
was economical but hardly impressive.
Robert Griffin
III was erratic. And this week the Cowboys get Detroit Lions quarterback
Matthew Stafford
. He can spin it as well as any quarterback in the NFL and has some guy named
Calvin Johnson
to throw it to. The change in the Dallas defense the last two games -- at least against the pass -- has been more man coverage. It's time for the Cowboys defense to show they can handle a top-flight passer and not just the average quarterbacks. There are more top-flight quarterbacks on the schedule the rest of the way in
Drew Brees
,
Aaron Rodgers
and
Jay Cutler
(provided he's healthy). And there are also the rematches with Eli Manning and Griffin. The defense has performed better, but it's not like it has arrived yet either.
• Right guard
Brian Waters
has helped cement the interior of the offensive line this season. It has not always been perfect, but it's been solid and that's not always been the case for the Cowboys the last few seasons. Waters is 36. I wonder if he wants to play again as a 37 year old. The Cowboys signed Waters to a one-year deal before the season started and allowed him to work in slowly before taking over the starting spot. If Waters wants to play again -- and it's a question I'll try to ask him this week -- I would bet the Cowboys would want him. There will have to be some assurances that he will take part in the offseason or training camp for sure. The proximity to his home should make a difference if he wants to play. I don't know how big that "if" is, but the younger players have learned a lot from Waters and so have the more veteran guys. He helps with the shotgun snap by tapping rookie
Travis Frederick
. He has the strength to hold up at the point of attack. He doesn't move as well as he once did, but he's not just a phone booth guy either.
• Entering the game against the
Philadelphia Eagles
,
DeMarco Murray
had the highest percentage of rushing yards of a team in the league with 428 of the Cowboys' 509 rushing yards. That percentage went down since he missed the Eagles' game, and I wonder if the Cowboys will continue to use
Joseph Randle
in a role once Murray comes back from the knee injury. Murray has had a good 2013 season, but if Randle can lessen the burden, then the fresher Murray will be. We don't know how Murray will handle a large amount of carries. He has never had more than 164 in a season because of injuries. Randle showed some decent vision against the Eagles and he was secure with the ball. He has more make-you-miss than Murray as well. Murray will still be the Cowboys' bell cow in the running game, but if Randle can offer more than just a change of pace it makes sense to keep him involved in the game plan.
• I wonder if
Dwayne Harris
' punt return opportunities will be limited for the rest of the season. It would be the ultimate sign of respect from the opposition. Philadelphia's
Donnie Jones
made sure Harris would not be a factor. His punts were high and outside the numbers, limiting where Harris could go if he chose to return a punt. As a result Harris averaged just 4.6 yards per punt return and had to use a fair catch signal twice. If this continues -- and if teams are smart it will -- then Harris will have to remain patient. Jason Garrett loves Harris' decision making, but he knows there could come a time where Harris might try to make something out of nothing. That can only lead to trouble. Harris is a major weapon and the Eagles made sure he would not beat them the way he beat the
Washington Redskins
the previous week.
• I wonder if
Edgar Jones
knows just how much people will be paying attention to his recovery from sports hernia surgery. The Cowboys put him on the short-term injured reserve list, meaning he is out for eight weeks and can return Dec. 15 against the
Green Bay Packers
. Last December, the Cowboys chose not to place
Jay Ratliff
on injured reserve after he had sports hernia surgery because they hoped he would be able to return for a possible playoff run. Ratliff's agent contended the surgery was more severe than the typical sports hernia, but I contend that if the Cowboys believed it would be a 12-month recovery they would have put him on injured reserve immediately last year. All surgeries are different. All rehab times are different.
Terence Newman
was back in five weeks from a sports hernia surgery a few years ago. Jones' surgery was performed by the same doctor as Ratliff as well. If you're wondering why the Cowboys used the one-time IR designation on Jones, then remember that the team was running out of time to use it and hope a player can be back in the regular season.
August, 27, 2013
8/27/13
9:00
AM ET
IRVING, Texas – The Cowboys have one more preseason game to go, Thursday against Houston, but since they're not playing their starters, we're not wondering much about what will happen.
This week's Five Wonders touches on a potential trade decision, Jason Witten's blocking as well as Tony Romo's accuracy.
On to the Wonders:
PODCAST
Stretch Smith joins Galloway and Company to discuss five positive and five negative things he took away from the Cowboys' fourth preseason game.

Listen

** Let's talk trade. Not a big trade, but just something I'm wondering about with the Cowboys as they start the process of trimming the roster and possibly looking at players from other teams. I wonder if the Cowboys could look to move defensive end
Sean Lissemore
. This isn't to say they should trade him or that he has had a poor camp and won't get a spot on the 53-man roster. Lissemore signed a four-year extension with the Cowboys that included $3.17 million in guaranteed money last season. I think he's a good, solid role player. He just might not be the best fit for a 4-3 defense. The Cowboys need help on the offensive line, but to expect major moves at this time of the year is just not realistic. You're talking about acquiring a player like
Ryan Cook
, who was picked up last year from Miami a week before the season for a seventh-round pick. Lissemore's age, friendly contract and ability to play a couple of spots might be able to bring some value in return to the Cowboys where they need it most.
**
Jason Witten
set a record for catches by tight ends in a season with 110 last year. Even more remarkable is the fact that he had only eight catches after the first three games. But I wonder if the Cincinnati game is a sign that things might change in 2013. Of Tony Romo's 18 passes against the Bengals, Witten stayed in pass protection eight times. That's a high percentage. With his backups,
James Hanna
,
Gavin Escobar
and
Dante Rosario
, not known for their blocking perhaps Witten will find himself helping the line more than he has in the past. Over the last five seasons Witten has averaged 92 catches a year. In 2011 he caught 79 passes for 942 yards and five touchdowns. While still a very good season, those are not typical Witten numbers, but I wonder if that is the neighborhood he will be in this year.
**
Tony Romo
is something of a tech-junkie. The quarterback kind, anyway. He likes to tinker with his mechanics the way a golfer tinkers with his swing in an attempt to find a better release point, better footwork, better whatever. Romo has hinted at arm angle changes this summer that have been able to hold up in his work in the preseason. He completed 72 percent of his preseason passes (26 of 36 in three games). And it wasn't like he was throwing a ton of short throws to
Jason Witten
or his running backs. So I'm wondering if Romo will set a career high in completion percentage this season. His previous best for a full season is 66.3% in 2011. He completed 69.5% in five-plus games in 2010 before a broken collarbone ended his season.
Troy Aikman
holds the Cowboys' team record at 69.1% in 1993.
** I wonder if the Cowboys are putting too much faith in
Ronald Leary
. This has nothing to do with Leary's ability to return rather quickly from a knee scope or not. This has to do with Leary having not played in a game yet and the fact that he was an undrafted free agent a year ago who spent most of the season on the practice squad. Leary was decent in his preseason work before needing the surgery but the Cowboys' flirtations with
Brandon Moore
and
Brian Waters
were about Leary, at least to a degree. Leary might be the Cowboys' best option but the bar should be higher than comparing him to
Nate Livings
.
** Through four preseason games the Cowboys have nine takeaways: five interceptions and four fumbles. Last year the Cowboys forced only 16 turnovers on the season. They had nine in their first nine games. I wonder how many games it will take the Cowboys this season to force nine turnovers. The ability to turn the emphasis of taking the ball away into actually taking the ball away is impressive. The Cowboys did similar drills with Rob Ryan, Paul Pasqualoni, Wade Phillips, Brian Stewart and
Mike Zimmer
at defensive coordinator but they were hardly ever able to see the fruits of that work during games. The quarterbacks the Cowboys face in the first four games of the season –
Eli Manning
,
Alex Smith
,
Sam Bradford
and
Philip Rivers
- threw 48 interceptions last season. Smith has thrown just 10 picks in his last 25 starts and is playing for a new coach in Kansas City.
March, 1, 2013
3/01/13
8:00
AM ET
IRVING, Texas --
Alex Smith
is the epitome of a game manager at quarterback, a player known far more for his failings than successes in his first seven NFL seasons.
PODCAST
Todd Archer joins Fitzsimmons & Durrett to discuss the Cowboys' attempt to clear cap space, Tony Romo's value around the NFL and why the recent Alex Smith trade shows how valuable Romo truly is.

Listen

Still, Smith netted San Francisco a second-round pick this season and a conditional third-round pick next season when the 49ers traded him to Kansas City.
It's just one more example of why the Cowboys need to change their dumb philosophy when it comes to acquiring quarterbacks.
We're talking about a team that's drafted just three quarterbacks -- Bull Musgrave (1994),
Quincy Carter
(2001) and
Stephen McGee
(2009) -- since
Troy Aikman
joined the franchise in 1989.
That's a joke. Especially in a league where quarterbacks reign.
Read more about the quarterback issue here
.
December, 4, 2012
12/04/12
8:30
AM ET
IRVING, Texas -- The Cowboys tabled contract extension talks with quarterback
Tony Romo
until the offseason. His contract runs through 2013, and the sides would like to extend it.
PODCAST
Quarterback Tony Romo talks about setting the record for the most touchdown passes in Cowboys history.

Listen

However, the Cowboys have some salary cap problems for 2013. The projected salary cap for next year is $121 million and the Cowboys are roughly $20 million over the cap with 44 players under contract.
A source said these salary cap problems won't hinder the team when it comes to reaching a possible contract extension for Romo.
The Cowboys have roughly $132 million tied up in cap space and will lose $5 million in space due to penalties administered by the league for how the Cowboys structured contracts in the uncapped year in 2010.
Releasing players and restructuring contracts to clear cap space should help the Cowboys get under the cap.
Then there's the question of what to pay Romo.
Of some recent contracts completed, Houston's
Matt Schaub
appears to be a baseline to what Romo might get. Schaub signed a five-year $66 million deal with $29.1 million guaranteed earlier this year. San Francisco's
Alex Smith
signed a three-year $24 million deal with $9 million guaranteed.
The big one is Denver's
Peyton Manning
, who inked a five-year $96 million deal with $18 million guaranteed. Several of these contracts have incentive clauses that increase the guarantees.
The Cowboys could give Romo a two or three year contract extension. One of the main reasons Romo stopped contract talks was because he didn't want it to be a distraction during the season. Romo has declined comment on his contract status and the club has granted his wishes to wait until the offseason to work on a new deal.
September, 5, 2012
9/05/12
8:54
AM ET


EAST RUTHERFORD, N.J. -- Finally. The 2012 season begins tonight when the Dallas Cowboys visit the defending Super Bowl champion New York Giants at MetLife Stadium.

There are all sorts of subplots in a game like this. Here's a nice little preview.

The series: The Cowboys lead the all-time series, 56-42-2, but the Giants have won seven of the last 10 meetings, including a two-game series sweep in 2011. In the last 10 games between the teams, five were decided by a touchdown or less with three games decided by four points or less. The Cowboys have lost their last two season openers yet still own the best winning percentage in league history in such games (.667; 34-17-1). The Giants have a .598 winning percentage in season openers (49-33-5). The Cowboys are 5-0 in openers against the Giants.

Will Jason Witten play? The Cowboys tight end is doubtful with a slightly lacerated spleen. He underwent a CT scan Tuesday and the results weren't made available. If the scan is clean, Witten could play. If he doesn't play, expect John Phillips and rookie James Hanna to get the bulk of the snaps at tight end.

Rookie debuts: First-round pick Morris Claiborne will make his NFL debut on Wednesday night. The cornerback missed the entire offseason program as he recovered from wrist surgery and he missed valuable practice time during training camp with a sprained knee. But Claiborne played in two preseason games and, ready or not, he will start at corner with Brandon Carr on the other side. Defensive end Tyrone Crawford, wide receiver Cole Beasley and Hanna are the other rookies expecting to make their debuts Wednesday night.

Revenge is in the air: The Cowboys had a chance to clinch a playoff berth with a victory in the regular-season finale at MetLife Stadium last season but lost, 31-14. Cowboys players hinted all summer they've forgotten about that game, but little by little the Cowboys have talked about beating the Giants. Revenge is in the air, but would it mean anything? It depends on whom you speak with. If the Giants lose, they'll say no big deal and that they've dealt with this in the past. If the Cowboys win, it sets the tone for their season.

Numbers game: The fine people at ESPN Stats & Information found this little item regarding quarterback Tony Romo: He was sacked six times against the Giants in the regular-season finale, tying a career high. Romo was sacked 21 times over the final seven weeks of the 2011 season. Only San Francisco's Alex Smith (23) was sacked more. Want more? Eli Manning has 31 career touchdown passes in 15 regular-season games against the Cowboys, his most against any opponent. Only three players have thrown for more touchdowns against the Cowboys.

The weather: It rained in the New York area Tuesday and there's a 20 percent chance of it happening Wednesday night. The low is supposed to be 72.

Did you know? This is just the second time in Cowboys history they've played a game on Sept. 5. The Cowboys won their only other Sept. 5 game back in 1983, a 31-30 victory over the New York Giants.
November, 4, 2011
11/04/11
1:02
PM ET
»
NFC Final Word
:
East
|
West
|
North
|
South
»
AFC
:
East
|
West
|
North
|
South
Nuggets of knowledge about Week 9:
[+] Enlarge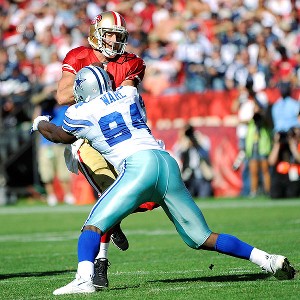 Thearon W. Henderson/Getty ImagesCowboys outside linebacker DeMarcus Ware will be facing a Seattle Seahawks offensive line that has allowed a league-high 28 sacks.
Huge weekend for sack opportunities:
The
Seattle Seahawks
, having allowed a league-high 28 sacks, must contend with the
Dallas Cowboys
' DeMarcus Ware, who collected four of his 12 last week. The
San Francisco 49ers
'
Aldon Smith
and
Justin Smith
have a combined nine sacks over four games. They now face a
Washington Redskins
offense that took 10 sacks against Buffalo. The
St. Louis Rams
, coming off a six-sack game against New Orleans'
Drew Brees
, now face an
Arizona Cardinals
offense that allowed six against Baltimore last week.
Marshawn Lynch and the end zone:
Getting the ground game going stands as a top priority for the Seahawks over the final nine games of the season. The team expects to have its projected offensive line starting for the second week in a row after not playing together since Week 1. Marshawn Lynch hasn't found much running room, but he does have a rushing touchdown in three consecutive games. He's looking to become the first Seattle runner since
Shaun Alexander
in 2005 to score one in four consecutive games. The Cowboys allowed 239 yards rushing to Philadelphia last week after entering the game allowing a league-low 69.7 yards per game.
October, 14, 2011
10/14/11
10:55
AM ET
By
Bryan Broaddus
| ESPNDallas.com
If you believe in fate and are a fan of the
Dallas Cowboys
, here is something that maybe you can hang your hat on. The last time defensive coordinator Rob Ryan had a week off to prepare for
Tom Brady
and the
New England Patriots
, his
Cleveland Browns
walked away with an impressive 34-14 victory in 2010.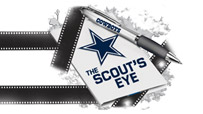 Cowboys defense vs. Patriots offense
Ryan's defense has played outstanding through the first four weeks of the season, but the task ahead is different from any of those that you generally face during an NFL season. When you play an elite quarterback such as Tom Brady, the amount of pressure he puts on you is greater than when you face
Mark Sanchez
,
Alex Smith
or even
Matthew Stafford
.
Mistakes in assignments are magnified when you play against Brady because of his ability to read defensive schemes and take advantage of the situation by adjusting his protection and moving his personnel to attack the void. In the NFL, it's all about the matchups, how you create them and then take advantage of the ones in your favor.
The Patriots take advantage of match-ups better than any other team in the league. When you study the Patriots, it's about "scheme fits." It's not only about a player like
Wes Welker
. You also have to be wary of tight ends
Rob Gronkowski
and
Aaron Hernandez
, and running backs
BenJarvus Green-Ellis
and
Danny Woodhead
as well.
The Patriots create match-up problems for a defense because there is so much flexibility where their skill players can line up in the formation. Rarely do you see the Patriots use the same formation early in the game, because this exposes your game plan defensively. Once Brady has an idea of how you are going to defend the offense, then he goes to work.
Patriots WR Wes Welker vs. Cowboys secondary
It's interesting to watch the Patriots on offense because they no longer have a straight vertical threat like
Randy Moss
. Instead they use Welker, Gronkowski and Hernandez all over the field. Welker is a crafty route-runner, but maybe his greatest strength is his ability to read coverages and react to what the defense is doing to him. When Welker's on the move, you can see his eyes looking at the secondary and plotting where he will take his route.
Brady has a tremendous understanding of where Welker is going to be in his route to deal with the coverage. With the Patriots, you will see several routes down the field that are crossing routes. The Patriots like to take routes through zone coverage, running to open spaces -- which is effective against teams that like to play Cover 2.
Last week, the Jets were able to match
Darrelle Revis
against Welker, who really struggled to generate any type of separation or space. Revis was physical off the line but, more importantly, he was able to carry Welker all over the field. The Cowboys will get an important piece of their secondary back this week when cornerback
Orlando Scandrick
returns from a high ankle sprain.
I have always viewed Scandrick as one of the Cowboys' best cover men. To play slot corner, you have to play with a great deal of quickness but, more importantly, you have to have the understanding of what types of routes that the man you are covering might run. Scandrick will have to be prepared to play a ton of snaps, so his conditioning will be tested. In what we have been allowed to see during practices, he looked explosive and confident that the ankle sprain is behind him.
Patriots tight ends are more like WRs
Earlier I mentioned that you have to be wary of Patriots tight ends Rob Gronkowski and Aaron Hernandez, and there was a reason for this. Neither one of these guys plays like a true tight end. Rather, they're more like 255-pound wide receivers that can get down the field. Both Gronkowski and Hernandez are vertical players that run well, but their most impressive trait is their ability to catch the ball.
The Cowboys have done a nice job against some outstanding tight ends this season, but Gronkowski and Hernandez present a different challenge because you see them down the field in combination routes with the receivers. Brady might look to Welker first, but I've seen him throw to Gronkowski and Hernandez in coverage and still they managed to come up with the ball.
Achilles' heel of Patriots offense: RT Nate Solder
If you are looking for a weakness on the Patriots offense, it is rookie right tackle Nate Solder, who has had to start because Sebastian Vollmar has been dealing with a back injury. Solder looks very similar to what I had seen on college tape before the draft. He's not very strong and, for someone that is a good foot athlete, he struggles with rushers off the edge.
Two weeks ago, the Cowboys didn't take advantage of the
Detroit Lions
' poor pass blockers. The Patriots' O-line is much better on both run and pass, but it will struggle at times when teams run games on them with movement in the passing game. If Rob Ryan is going to get pressure on Brady, this will most likely be the route that he tries to go.
Cowboys offense vs. Patriots defense
When you study the Patriots on defense, the one area that jumps out at you is how much space their secondary gives up in routes. I didn't see the tightness in the coverage that I have seen with other defenses that the Cowboys have faced so far this season.
Earlier in the season, the Patriots played a great deal of man coverage but with little success. Now you see them playing much more zone. Another area where the Patriots have struggled is their inability to rush the passer. New England doesn't have that dynamic pressure player coming off the edge. Defensive ends
Andre Carter
and
Shaun Ellis
are veterans, but they don't rush the passer like a
Brian Orakpo
or
Kyle Vanden Bosch
.
Patriots' defensive force: Vince Wilfork
The strength of this Patriots defense is up the middle with defensive tackle Vince Wilfork, who is one of the more dominate players in this league. For a man his size, Wilfork moves very well. He is not one of those tackles that sits in a spot and just anchors down. He is very active -- not only in his pass rush, but also his ability to play the run right at him or working down the line.
Kyle Kosier
,
Phil Costa
and
Bill Nagy
had to deal with the inside power and the push that the Lions'
Ndamukong Suh
and
Corey Williams
were able to get. To the credit of the Cowboys' inside three, however, they were able to hold up the majority of the time. Wilfork has power, but he has pass rush technique.
Breaking down the Patriots' defense
On the other side,
Albert Haynesworth
will see action. But also be aware of second-year player
Kyle Love
, who is a much lighter and more mobile player. When the Patriots' defensive line tries to get pressure, it's usually by using twist stunts. They will also use blitzes from the secondary -- twice using a slot blitz vs. the Jets and a straight corner blitz against the Raiders.
Linebackers Jarod Mayo and
Brandon Spikes
are very active. Both really try to play downhill and attack the ball. They like to give you a tight look with one of the linebackers at the line, drop him, then fire the one from the other side. Where this group had some trouble was when the Jets went with an empty formation and it caused some confusion.
Also watch passing plays on the outside against this defense. The
Buffalo Bills
were able to work their screen packages but were also able to make plays in the flat with their running backs catching the ball against these linebackers.
Another potential target spot: Patriots safety
Another potential weakness for the Patriots is at safety. Starter
Josh Barrett
has been banged up, as has
Patrick Chung
. The Patriots have been trying to make do with
Sergio Brown
, who tends to misplay the ball in flight and is a poor tackler.
James Ihedigbo
is a better player when he can react to the ball in front of him. It will be interesting to see if the Cowboys can take advantage of this defense.
September, 21, 2011
9/21/11
9:28
PM ET
For the second consecutive week, hits delivered by Cowboys defenders on opposing quarterbacks have led to a team testing their signal-caller for a concussion.
In Week 1,
New York Jets
quarterback
Mark Sanchez
was tested for a concussion, and now
San Francisco 49ers
quarterback
Alex Smith
had to be tested following the Sunday game.
"Tough son of a gun," 49ers coach
Jim Harbaugh
said Wednesday before Smith's concussion became public according to The
Sacramento Bee
. "He was making some big-time plays. I think we talked about it after each of these games, definitely watch the tape and see the same thing. Pleased with the way Alex is playing and we definitely want to play better. He wants to, we want to, and that goes for all positions on the offensive side of the ball, and include coaching in that. We're striving to do it all better."
Sanchez told ESPN Radio's New York affiliate last week that the team "checked my baseline tests and compared it to my balance test and everything now."
Sanchez was ruled fine by Jets officials, and it appears the same has happened to Smith.
This week, the Cowboys take on
Rex Grossman
and the
Washington Redskins
.
Dallas leads the NFL with 10 sacks through two weeks.
September, 17, 2011
9/17/11
8:00
AM ET
By
Bryan Broaddus
| ESPNDallas.com
Here are the key matchups for the Cowboys' showdown Sunday with the San Francisco 49ers:
Cowboys safeties vs. 49ers TE Vernon Davis:
Rob Ryan has to be real careful in this matchup because Davis has the ability to make plays all over the field.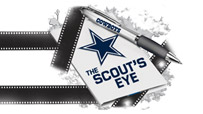 Jim Harbaugh is the play-caller for the 49ers and likes to move and mix his formations to create mismatches. Harbaugh knows the condition of the Cowboys secondary, but he also can't allow Ryan to blitz the way he did last week against the Jets.
The best friend of a quarterback that is struggling to find his way is a quality tight end. Last week it was Dustin Keller for Mark Sanchez; this week it's Davis for Alex Smith.
The one thing that the Cowboys cannot allow is for Davis to have free access in the routes. By free access, I mean they can't just let him get into his routes. The Cowboys need to make him fight all day off the line and down the field. Harbaugh will counter by moving and flexing him off the line.
Harbaugh is trying to give Smith some easy throws to make. He will work Davis back underneath on the boots off misdirection or work him down the field in space, but you will see Smith trying to get him the ball. Davis was the 49ers' leading receiver last week against the Seahawks.
When he studies the Jets tape, Davis will see some of the success that Keller had against the Cowboys. Ryan must find a way in this game to combat the way that Harbaugh wants to use Davis in this passing game.
Cowboys RT Tyron Smith vs. 49ers DE Ray McDonald:
McDonald will line up is right on the nose of Tyron Smith. McDonald will move inside in the nickel along with Justin Smith, and outside linebacker Ahmad Brooks will put his hand on the ground and become the fourth rusher.
I was really impressed by the way that McDonald played on tape. He is a powerful man at 6-foot-3 and 290 pounds. He doesn't have a ton of pass-rush moves, but he has good upper body strength. He showed the ability to walk tackles back into the quarterback and squeeze the pocket that way.
In his short body of work, Smith's biggest problem is when defenders take him hard down inside to his left. He doesn't have the punch on the left side to stop a defender's charge, but this is strength that he will develop as he matures. Smith is at his very best when he can take a rusher wide.
That's not the strength of McDonald's, but he plays with relentless effort both run and pass, so Smith needs to finish his blocks. If Smith lets up for just a count, McDonald will be at the ball carrier or hitting Tony Romo in the face.
Smith's strength is his ability to move; McDonald's is his power. How Smith handles him will affect how the Cowboys operate on offense.
Cowboys DC Rob Ryan vs. 49ers QB Alex Smith:
Ryan will once again have to pull a rabbit out of his hat this week against the 49ers as he opens the game with a banged-up right corner, his fourth corner starting on the left side, his fifth corner as the nickel and a veteran off the street for depth.
To Ryan's credit, he faced a similar situation against the Jets and was able to piece it all together. Ryan understands the cards, now he needs to play the hand.
I look for Ryan to pressure Smith much like he did Sanchez. Ryan will not allow Smith to feel comfortable in the pocket for one minute.
This 49ers' offensive line across the board is nowhere as good as the Jets. Look for Ryan to take the approach that he will bring pressure to protect his secondary. If he can get DeMarcus Ware or a linebacker or defensive back home before Smith gets rid of the ball, then he will control this game.
Smith will want to get rid of the ball quickly much like Sanchez did. The problem is that Smith, like Sanchez, will struggle with his accuracy. Ryan had his front seven locked in last week. He will need the same this week to rattle Smith, who is not a confident quarterback.
September, 16, 2011
9/16/11
8:00
AM ET
By
Bryan Broaddus
| ESPNDallas.com
Something I learned a long time ago when I was starting out as a young scout with the Packers was that when you lost a game in the NFL, there is no one in the league that felt sorry for you. You study the tape, make the corrections, and you move on to the next week.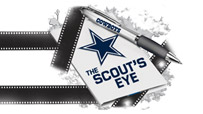 As hard as that loss against the Jets was to take, this team must move on. What awaits the Cowboys in Week 2 is a trip to San Francisco against a 49ers team that smothered the Seahawks on defense and then made them pay for their inability to cover on the punt and kickoff return with reserve wide receiver
Ted Ginn
returning one of each for a touchdown to put the game away.
The 49ers have some nice talent in some key spots, but I would not say that quarterback is one of those spots.
Alex Smith
was selected with the first overall pick in the 2005 draft, the same draft with
Aaron Rodgers
who went some 22 picks later. Rodgers has thrown for over 8,000 yards his first two years as a starter and has a Super Bowl MVP to his credit, while Smith is working with his third head coach in the last seven years.
Breaking down Smith, he stands tall in the pocket, keeping his feet active. When he feels pressure, he will slide to safety. If receivers are covered down the field, he will check the ball down to the backs underneath.
Smith did a nice job in the Seattle game of keeping his eyes down the field but running with the ball to convert third downs or put his offense in a positive position. The Cowboys have to be careful with Smith if Rob Ryan plays man coverage chasing receivers all over the field and Smith takes off running to try to make a play.
The ball comes off his hand with some velocity with an overhand throwing motion. Smith will try to look off receivers then come back the other way with the ball.
Head coach
Jim Harbaugh
is the play caller, so he really tries to run the offense to give Smith the best opportunity to make an easy throw in the passing game. Harbaugh will move the pocket with waggles or boots giving Smith high/low reads with receivers.
In the Seattle game, Harbaugh mixed his formations throughout, lining up in one look then shifting pre-snap to try to create confusion. Harbaugh went unbalanced several plays, then ran the ball weak side with
Frank Gore
, which was a different wrinkle.
Along with tight end
Vernon Davis
, Gore is the 49ers' best offensive player. Gore doesn't have explosive speed, but what he does have is the ability to keep coming at you. He is a physical back.
There were times where Harbaugh was able to start Gore one way then bring him back with misdirection with a pulling tackle and a backside tight end. Gore has the vision to see the creases and holes. Again, he just isn't a burner.
The Seahawks had some success against Gore making him stop and have to restart. Gore is one of those backs that builds up speed as he runs. The Seahawks were able to get some defenders into the backfield, causing him problems getting going again.
This will be the second week that the Cowboys defense will have to face an athletic tight end. Last week, it was the Jets'
Dustin Keller
. This week, it's Davis, who has freakish speed down the field. If I am Ryan, I do not allow him free access in the route.
Davis is similar to
Jason Witten
in that he is too athletic for a linebacker to cover and too big for a defensive back to deal with. Unlike Witten, Davis wants nothing to do with the run blocking side of the game. Harbaugh will line Davis up all over the formation and Smith looks for him in route first.
Last week against the Jets, Ryan took
DeMarcus Ware
and moved him to the left side to rush against right tackle
Wayne Hunter
. This week, look for Ryan to potentially have the same plan moving Ware over 49ers right tackle
Anthony Davis
.
Was not impressed at all with Davis' work. He is heavier than Hunter and his feet are slower. Ware and the other rushers should be able to attack Davis to the outside then work some underneath moves as well. Look for Harbaugh to try to use that misdirection I mentioned earlier to slow Ware down in his rush.
Last week, the Cowboys did a nice job in their front seven of coordinating their linemen with linebackers and creating pressure on
Mark Sanchez
. Smith will likely face the same pressure from Ryan with multiple looks and pressure. Again, Harbaugh will try and give Smith easy throws and he will also try and move the pocket to keep the pressure off his quarterback as well.
On the defensive side of the ball, the 49ers have a nice front seven. It's a group of players that are high effort and motor types. Ends
Justin Smith
and
Ray McDonald
are relentless rushers and active against the run.
The Seahawks had trouble blocking this front because they were unable to sustain blocks. If you don't keep a hat on Smith, McDonald,
Ahmad Brooks
and
Isaac Sopoaga
, you are going to struggle to move the ball.
The inside linebackers on the 49ers are outstanding.
Patrick Willis
and Navorro Bowman are always around the football.
When the Cowboys tried to run the ball last week, they had to deal with the Jets and their run-through inside linebackers. Run-through linebackers read the play quickly, see the gaps and beat the blockers to the spot. When you face run-through linebackers, it throws off your running game because they get into the backfield and it messes with the timing of the play.
These 49ers linebackers are more active than what the Cowboys faced last week, so the zone blocking scheme of the Cowboys will be tested.
When the 49ers blitz, they like to use their inside linebackers in games with the defensive line. In the nickel, Smith and McDonald will move inside and Brooks moves from outside linebacker to rush end. In this look is where you see those blitzes.
The Cowboys will also need to be aware that the 49ers can get good pressure with just a four-man rush.
In the secondary,
Tarell Brown
and
Carlos Rogers
are the corners and
Dashon Goldson
and
Donte Whitner
are the safeties. I really liked the play of Brown more than that of Rogers. Brown is quick footed and also did a nice job of fighting for the ball in the air. Brown is a bit of a gambler and is not afraid to jump routes.
Rogers has faced the Cowboys many times in his career as a former member of the Redskins. Rogers will play in the slot when the 49ers go to the nickel. If the Cowboys can hold up against the front seven pressure of the 49ers, then they will have a chance to make some plays against this secondary that is good but not great.
September, 15, 2011
9/15/11
8:10
AM ET
IRVING, Texas -- There was a moment during a
Michael Crabtree
conference call on Wednesday afternoon that caught some reporters off guard.
Crabtree, a Dallas kid who is playing for the
San Francisco 49ers
, was asked about
Dez Bryant
, the
Dallas Cowboys
wide receiver.
The two teams meet on Sunday.
Crabtree expressed love for Bryant and says they talk from time to time. Bryant nodded when asked about his fondness for Crabtree.
But when another question was asked about David Wells, a bail bondsman who has mentored both men, and his role in forging the relationship between the players, this was Crabtree's answer:
"He didn't help at all. That's my homey. I don't too much talk about Dave. He's not a part of my life. It is what it is. That's my homey and I'm going to keep it like that."
While it's true, Crabtree and Bryant became homeys when the two met on the awards circuit while they were in college, it's surprising that Wells is out of the picture.
"It's cool," Wells said. "He's out there in San Francisco and I'm here in Dallas."
It was interesting to hear this because Wells and Crabtree are cousins. (This is not to say cousins can't get along, though I love mine.) When Crabtree was coming out for the draft in 2009, there were stories about how much of a diva he was.
Wells defended Crabtree.
There was some incident at the ESPN studios in Bristol, Conn., where Crabtree showed up with a posse and acted as if he held the all-time touchdown record in the NFL.
Wells said it wasn't true.
But all these things kept coming out about Crabtree, and yet Wells stood by him. In fact, when Crabtree's name kept going down the draft boards because many thought his foot injury and potential for a holdout were hurting him, Wells was sitting with him in New York at the draft.
The two hugged when the 49ers drafted him 10th overall in the first round. But the talk about whether Crabtree could be difficult didn't end after the draft. Crabtree didn't sign a contract quickly, coming to terms in October 2009.
It was confirmation for NFL teams explaining why they needed to stay away from Crabtree. But Crabtree wanted to be paid like a Top 5 pick, which was his right.
In three seasons, Crabtree hasn't really developed into the player many thought he would be. He's got 104 catches for 1,370 yards and eight touchdowns. You can say the 49ers are a run-oriented team, thanks to
Frank Gore
, or you could say the quarterback problems,
Alex Smith
is running things now, is a reason for Crabtree's problems.
Crabtree's health is still an issue. He dealt with a bad foot coming out of Texas Tech and he recently needed an X-ray on his foot following the 49ers' victory over the
Seattle Seahawks
last Sunday.
"I have been injured in college," Crabtree said. "It's something you have to deal with. Whatever it is, it is what it is. I just try to have fun out there, think about the good times."
And while Crabtree is no longer associating with Wells, Bryant is.
For how long?
Wells, like he's done with Crabtree, has defended Bryant in public for any transgressions, and will get on him in private for mistakes.
Crabtree has ventured on without using Wells as a mentor, and maybe one day Bryant might be without one too.
September, 14, 2011
9/14/11
1:16
PM ET
In this week's installment of Opposing Voice, we talk to Matt Maiocco, who covers the
San Francisco 49ers
for CSNBayArea.com and the television side as well.
Here's our Q&A with Maiocco.
1. Are the 49ers' special teams just that good, or were they lucky on Sunday?
The 49ers certainly can't rely on
Ted Ginn
to bail them out with returns for touchdowns every week like he did in the season-opening win against the Seahawks. Just a week earlier, Ginn had to accept a $1.2 million pay cut just to remain on the roster. And Ginn wasn't even going to be the 49ers' primary kick-returner until the day before the game. That duty was going be the assigned to rookie
Kendall Hunter
. But the 49ers decided to go with Ginn's experience. His 102-yard kick return was exactly what the 49ers needed after Seattle pulled to within 19-17 with four minutes to play. Then, he provided the icing with a 55-yard punt return for a score just 59 seconds later. The 49ers should be improved this season as a whole on special teams based on the hiring of Brad Seely as special teams coordinator.
2. Alex Smith as a quarterback -- getting better?
The thing about Smith is that he has made incremental improvements every season he remained healthy in his career. After spending his first six seasons with defensive head coaches, Smith finally has a head coach who not only has an offensive background but also played quarterback.
Jim Harbaugh
instituted a game plan that did not provide a lot of difficulty for Smith in the opener. Smith completed a bunch of high-percentage passes, connecting on 15 of 20 attempts, for just 124 yards. Smith is getting better, and for the first time he had a coach who will put him in situations where he has a better chance to succeed.
3. What has happened to Michael Crabtree?
Crabtree was going along just fine in his first two NFL seasons — other than a contract stalemate that forced him to miss the first five games of his rookie year. His stats weren't great, but he was producing decent numbers despite being on a team with a bad passing attack. Things took a turn for the worse, however, during the 49ers' offseason workouts at San Jose State when he sustained a left foot fracture. He underwent surgery in July and last week was the first time he practiced. The foot is still very sore, so he played only 13 snaps in the season opener, catching just one pass for 4 yards. Crabtree will probably be limited for a while.
Braylon Edwards
and Joshua Morgan will likely remain as the starting wideouts with Crabtree's contributions coming mostly as a slot receiver until he's healthy enough to push for a starting job.
4. The 49ers had only 2.7 yards per carry. Was it the Seattle defense, or is Frank Gore slowing down?
Because the 49ers offered no real threat with their passing game, Seattle loaded up the box to stop Gore. Of his 22 rushing attempts, Gore was stopped six times for no gain or a loss of yardage. It's difficult to pin much blame on Gore. He simply didn't have any room to run and a 49ers offensive line that prides itself on getting good push was unable to move the Seahawks off the ball.
5. How have the players responded to new coach Jim Harbaugh?
The players weren't too thrilled with the daily three-hour, padded practices during training camp, that's for sure. But there is a level of respect that the players have for Harbaugh because of the fact he played 14 seasons in the NFL. Also, they know this guy can coach. He coaches the finest details. Mike Singletary did very little hands-on coaching. Harbaugh is very involved in practices, blowing his whistle like a drum major and spending a lot of time working with the quarterbacks. He is very demanding, but there is little doubt he has already earned a tremendous amount of respect.