Dallas Cowboys:

D'Brickashaw Ferguson
January, 20, 2012
1/20/12
12:00
PM ET
IRVING, Texas -- New Cowboys offensive coordinator/line coach Bill Callahan was asked about the kinds of mixes in age and experience he prefers on the offensive line and took a trip down memory lane to 2008 with the
New York Jets
.
The Jets had young linemen in left tackle DBrickashaw Ferguson and center
Nick Mangold
and the first move New York made was signing All-Pro guard
Alan Faneca
to a deal with $21 million in guaranteed money.
According to Callahan, Faneca helped raise the level of play of Ferguson to his left and helped Mangold see the game better.
You can't help but wonder if New Orleans guard
Carl Nicks
can do for the Cowboys what Faneca did for the Jets provided the Saints are not able to re-sign him and the Cowboys are willing to shell out mega-millions.
"All I can go by is my experience with him at Nebraska and he was awfully talented," Callahan said. "He's really matured into the fine player he is today. He's dominant in every respect. I think that his play provides a lot of firmness in that pocket for Drew [Brees] to step up into. I've got a lot of respect for Carl and how he's developed himself as a pro in New Orleans. I have a good friend who's the line coach there, and he speaks very highly of him. I'm happy for his success."
January, 19, 2012
1/19/12
2:55
PM ET
IRVING, Texas -- Offensive coordinator/offensive line coach Bill Callahan, who will be introduced to the media today with secondary coach
Jerome Henderson
, is coming into something of an unknown situation with the state of the Cowboys' line.
He knows
Doug Free
and
Tyron Smith
will be parts of the five-man operation, but will Free and Smith flip sides from where they were in 2011? Right guard
Kyle Kosier
ended the season with a torn medial collateral ligament in his knee.
Phil Costa
started every game at center, but is he a long-term answer? The left guard spot is open for competition with
Bill Nagy
coming back from ankle surgery and
Montrae Holland
and
Derrick Dockery
set for free agency.
In 2008 Callahan came aboard a New York Jets ship that went 4-12 the previous year with a rookie left tackle in D'Brickashaw Ferguson and center in
Nick Mangold
.
In free agency the Jets added the NFL's best guard in
Alan Faneca
, signing him away with a five-year, $40 million contract that included $21 million in guarantees. They signed
Damien Woody
to play right tackle, paying him $11 million in guarantees as part of a five-year, $25 million deal to get out of Detroit.
"Those young guys had to grow up in a hurry and now those guys, Mangold and Ferg, are two of the best offensive lineman in football," Woody said. "A lot of that has to do with Coach Callahan doing that extra work. He's going to work those guys before practice, during practice, after practice and all that hard work paid off for a couple of years. Our offensive line was probably considered one of the best in the league. I think he's going to have the same effect in Dallas."
While the Jets went with free agents early, they mixed in younger players, such as
Matt Slauson
, and took
Vladimir Ducasse
in the second round of the 2010 draft.
In Oakland, he made two changes on the offensive line and the team went from 4-12 to 8-8, mixing in younger linemen like
Mo Collins
,
Barry Sims
and
Matt Stinchcomb
.
The Cowboys need to address the offensive line in 2011 either in free agency (are we tired of the
Carl Nicks
stuff yet?) or the draft. Or both.
Callahan has done it both ways in his past.
September, 10, 2011
9/10/11
8:00
AM ET
By
Bryan Broaddus
| ESPNDallas.com
*Cowboys NT Jay Ratliff vs. Jets C Nick Mangold:
This will be a battle all day not only in the running game but more importantly when the Jets throw the ball.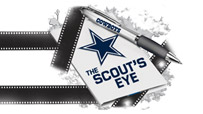 Mangold is a rock-solid performer in the middle. He rarely allows his man to get to the ball in the running game or put pressure on the quarterback. Mangold likes to grab his opponent's inside pads and work his hands for control. Mangold is a strong player who shows upper-body strength and power. Plays with a good base and anchor.
Ratliff in his own right has some suddenness and snap to his game. Ratliff will need to fight Mangold with quickness and hand placement. Ratliff doesn't want to go toe-to-toe with Mangold, but the more he is able to work the edges and put him on the move, the better chance he has to be disruptive in the middle.
Mangold is good enough to play one-on-one but if Ratliff can put him in bad situations, then it will force the Jets to use their guards to help. Jets offensive coordinator Brian Schottenheimer wants to run the ball to set up his play-action game for easier throws for
Mark Sanchez
. Ratliff,
Kenyon Coleman
and
Marcus Spears
will need to be stout in the running game and take the Jets out of what they want to do on first downs.
*Cowboys CB Orlando Scandrick vs. Jets WR Santonio Holmes:
Rob Ryan is going to have to find a way to get his defense off the field on third downs and it very well could come down to a matchup between two slot players. Santonio Holmes will line up inside for the Jets while Orlando Scandrick will draw the assignment of dealing with the elusive Holmes.
When you study the Jets' passing game, the one area that stands out is Sanchez is doing his very best to get the ball to Holmes, whether it's on screens, hitches or in the middle of the field. Holmes is an explosive player who doesn't shrink when it comes to red-zone duty. The thing that makes Holmes so dangerous is his ability to adjust quickly to passes and get up the field.
Scandrick has the quickness to match Holmes and will study him to gauge what depth he runs his routes and any route adjustments he will make. You have heard me talk about how difficult it is to play as a slot corner because when you are inside, you have to defend the whole field. You can't use the sideline to your advantage. With Holmes, Schottenheimer likes to move him all over the formation to make it difficult for the defense to make adjustments to him.
If Holmes does have a weakness, it's that he will body catch balls at times in traffic against his body. If Scandrick can maintain tight coverage in the route, he has a chance to contest some balls that go Holmes' way.
If the Cowboys are going to get off the field on third down, they are going to need a big game from Scandrick on Holmes.
*Cowboys OLB DeMarcus Ware vs. Jets OTs D'Brickashaw Ferguson and Wayne Hunter:
A huge pressure point for the Cowboys in this game will be whether Ware can get pressure on Mark Sanchez through Ferguson or Hunter. In studying both of these Jets tackles, I came away with the thought that he can and it doesn't matter which tackle it is.
All training camp I have observed Cowboys defensive coordinator Rob Ryan move Ware around in practice to try and create opportunities to rush. Of the two Jets tackles, Hunter is the one who struggles most with the athletic rusher. Ferguson, on the other hand, is much more athletic. His main problem is that when he faces a rusher that goes from speed to power, he has a real problem adjusting to that. I have seen Ferguson get walked back to Sanchez but also seen him give up pressure and sacks on hard spin moves inside against Cincinnati.
Hunter tends to get overextended because he doesn't always move his feet to get to the outside. His feet tend to stop on contact, which allows the defender to get to his shoulder. Hunter is the more physical of the two tackles, trying to slap defenders' hands down, resetting his own hands inside.
Ferguson tends to catch more than punch and tries to steer his man, but he doesn't always show the upper body strength to pull this off.
This is the type of game that should set up well for Ware. He can get pressure on either of these tackles because he is not a one-trick pony as a rusher. Look for Ryan to put him into position to make plays in this contest.
September, 9, 2011
9/09/11
3:00
PM ET
By
Bryan Broaddus
| ESPNDallas.com
It's never easy to open on the road in the NFL, and the league did the Cowboys no favors by sending them to New York to face a squad that has played in the AFC Championship game the last two seasons.
There is no doubt that the Jets are a talented team on both sides of the ball. Here are some things to watch this weekend: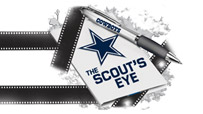 *A big pressure point for the Cowboys offense this week against the Jets will be how guards
Bill Nagy
and
Kyle Kosier
along with center
Phil Costa
handle nose man
Sione Pouha
and tackle
Mike DeVito
. I know that Pouha and Devito are not household names, but when you study the games of both of these defensive linemen, you come away with a respect for what they mean to this defense.
Pouha is an active load in the middle at 325 pounds. He is a big man that plays very light on his feet. Pouha has tremendous upper body strength and can be difficult to move at the point of attack. It is surprising to watch a man of that size move down the line controlling offensive linemen, shedding blocks and making tackles.
DeVito lines up as a three technique on the outside shoulder of the guards and he can be disruptive in the way that he attacks his gap. Pouha is more about holding the point; Devito tries to create problems in the offense's blocking scheme through penetration.
If Pouha and Devito have a weakness, it is that they don't show outstanding technique as pass rushers. But the Cowboys have to be careful handling the push in the front of the pocket that the Jets' interior duo can get.
Of the inside players for the Cowboys, Costa is more of a leverage player than Nagy, who will at times struggle with players that try to walk him straight back. With Kosier, there is less strength, but more smarts and technique than pure power.
In the running game, it will be the responsibility of Costa, Nagy and Kosier to secure the down guys first, then work up to the second level to handle linebackers
David Harris
and
Bart Scott
.
If there was a positive area about the Cowboys in the preseason, it was the club's ability to run the football with
Felix Jones
in this scheme. The Cowboys should have a chance to run the ball in this game if they do not allow Pouha, DeVito and first-round pick
Muhammad Wilkerson
to control the front because linebackers
Calvin Pace
and
Bryan Thomas
on the edge will get tied up on blocks and don't always hold up strength wise like they need to.
If the Cowboys can manage to control the middle of this Jets defense, the offensive game plan has a better chance to succeed both run and pass.
*Going into to this game against the Jets, Cowboys defensive coordinator Rob Ryan and his staff will need to find a game plan that will limit the Jets in their ability to run the football.
During the preseason, the Cowboys did a poor job of handling the run and the way that the Jets are set up, offensive coordinator Brian Schottenheimer likes to run the ball to set up other opportunities for easy throws in the passing game on boots and waggles. If the Cowboys can find a way to play ahead of the chains and force the Jets into passing the ball, it will play right into Ryan's hands, allowing him to focus on bringing pressure.
If the Jets have to pass often, I look for Ryan to try and put a great deal of pressure on quarterback
Mark Sanchez
to see if he can force him into some mistakes or more importantly create some turnovers in this game. When watching Sanchez play, the first thing you notice is that he will throw the ball into coverage regardless of whether the receiver is open. Sanchez is going to make that throw because he has the faith that his receivers will come down with the ball.
Something I also noticed about Sanchez's game is that he isn't always accurate with his passes. I was surprised by the number of times his receivers were open but he made them work for the ball. These receivers do a great job of adjusting to the ball and bailing him out when the pass is not perfect or off target.
In studying Sanchez, I am sure that Ryan was preaching to his front seven to get their hands up when rushing because Sanchez has a tendency to get his passes knocked down at the line of scrimmage. It was shocking to see the number of passes that were knocked down or tipped at the line.
Sanchez also doesn't throw the ball down the field much. There are quarterbacks in this league that you study that are always trying to work the ball down the field. Sanchez isn't one of those guys. I went back to check his numbers from last season and his yards per attempt were at 6.5, which was low for a team that made the playffs.
An area that I was impressed with of Sanchez as a quarterback was his ability to move in the pocket and avoid the rush. There were times where tackles D'Brickashaw Ferguson or
Wayne Hunter
would get beat to the edge and he would find a way to duck or dodge the rush and get rid of the ball.
If the Cowboys are going to have success defensively against the Jets, it's going to have to be controlling the Jets running the football. If they are able to do that, it will set up opportunities for pressure in the passing game and force Sanchez into situations where he has had his struggles.
*One of the adjustments for the way in which the Jets play their defensive scheme is to take cornerback
Darrelle Revis
and put him on the opponent's best receiver. The question in Cowboys staff meetings was who will Revis take in coverage,
Miles Austin
or
Dez Bryant
?
It will take the Cowboys a series or two to figure out what direction the Jets might go with Revis. The Jets love to play press man coverage, so look for the Cowboys to try and get them out of that coverage as quickly as possible.
One way to do this is to get into a bunch formation with three wide receivers and scatter at the snap, getting into their routes as quickly as possible. If the Jets try to play man coverage out of this look, it will cause them to potentially get confused or lose their men in coverage, creating an opportunity for a successful play.
The Cowboys know they can't line up in regular formations and feel like they can throw the ball against this secondary. The Jets have three corners that can cover in man, so look for Jason Garrett to try and dictate when and how often they play it.
September, 9, 2011
9/09/11
1:15
PM ET
This week's question:
Can Dallas hold the Jets under their 2010 rushing average per game?
Keith Brooking
believes the Jets' personality, not their personnel, is the primary reason their running game is so successful. He admires the relentlessness of the "Ground and Pound" plan.
"They do not shy away from that regardless of what happens throughout the football game," Brooking said. "If it doesn't keep working in the beginning, they're going to keep doing it and keep doing it."
That's not to say the personnel isn't impressive. And the Jets' two best blockers match up against Dallas' best defensive players.
There aren't many games in which the opponent has the edge in the matchup against Cowboys NT
Jay Ratliff
. This is one of them.
Nick Mangold
is an All-Pro mauler with a 22-pound advantage over Ratliff. If he's able to handle Ratliff without help, it will be a long day for Dallas' inside linebackers.
Pro Bowl left tackle
D'Brickashaw Ferguson
doesn't have the edge over
DeMarcus Ware
, but it's nowhere near the mismatch Dallas usually has with its most dominant player.
The Jets have the matchups to run the ball effectively against the Cowboys. They'll also probably have the lead late in the game, which means they'll run it a lot.
So the answer is no.
June, 14, 2011
6/14/11
1:00
PM ET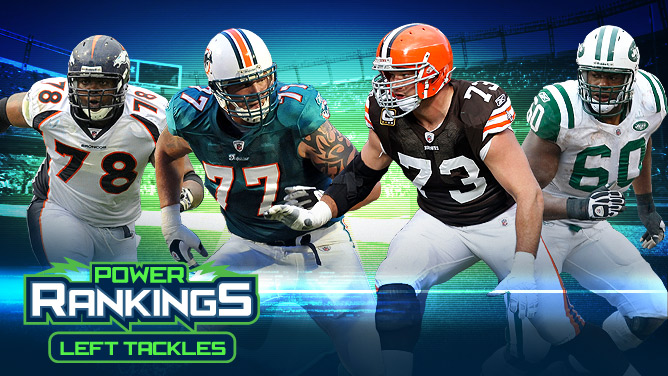 ESPN.com IllustrationOur bloggers say Joe Thomas and Jake Long are the NFL's best left tackles by a wide margin.
ESPN.com ranks the NFL's top 10 at left tackle, one of the most important positions in the league. Next week: Top up-and-coming assistants.
Take a quarter out of your pocket and look at its width. That's basically the difference between the top two left tackles in the ESPN.com Power Rankings.
Cleveland's
Joe Thomas
received 76 points from our eight-person panel of voters. Miami's
Jake Long
received 75. That put them way ahead of the rest of our top 10 list of the NFL's best blindside pass protectors.
Our panel of division bloggers gave Thomas five first-place votes, and Long received three.
"It was pretty much a coin flip for me,'' said NFC East blogger Dan Graziano.
If Graziano's quarter had landed on the other side, we might have had a different outcome. I think the same can be said for some of the other voters. I gave Thomas my top vote only after some strong consideration for Long.
But let's cut to the chase and point out the man who ultimately decided this election. It's AFC South blogger Paul Kuharsky. Every other voter had Thomas and Long in the top two spots. Kuharsky threw things off a bit by putting Long at No. 1 and Tennessee's
Michael Roos
at No. 2. He had Thomas at No. 3.
Let's turn to Kuharsky for his rationale.
"I've seen Long more, which helped him,'' Kuharsky said. "Also, frankly, I knew there could be close to a consensus for Thomas. He's very good. But we're not talking
Orlando Pace
or Jonathan Ogden. The groundswell for Thomas as top left tackle is, in my eyes, more a media creation than the view of players, scouts and coaches. I wanted to note and reflect that.''
Point taken, and I agree that we're not talking the same level as Pace and Ogden -- at least not yet. Thomas and Long are young and it's too early to put them in the category of surefire Hall of Famers. But, aided largely by Kuharsky, Roos did finish No. 6 overall.
Ryan Clady
,
Jordan Gross
and
D'Brickashaw Ferguson
rounded out our top five at Nos. 3, 4 and 5 respectively. After Roos, the rest of the top 10 was filled out by
Jason Peters
(No. 7),
Marcus McNeill
and
Donald Penn
, who tied for No. 8, and
Matt Light
at No. 10.
Let's work our way back toward the top, with one more quick stop at Roos. I had him at No. 8 on my ballot, and James Walker and Kevin Seifert didn't even vote for him. I've had a couple of scouts tell me Roos is a good left tackle, but seemed to take a step backward last season.
Kuharsky heard otherwise.
"I've had a coach and two scouts tell me Roos is as good or better than Thomas and Long,'' Kuharsky said. "I obviously see Roos a lot and think he's quite good, certainly better than he wound up here.''
Roos or ruse? Take your pick, but let's head right back to the top of the voting and back to the argument between Thomas and Long. They were drafted one year apart with Thomas entering the league in 2007 and Long coming in for the 2008 season. Each has made it to the Pro Bowl in every season played.
Kuharsky mentioned the "media creation'' about Thomas. In Cleveland? That's not where you usually turn to find guys to top Power Rankings, so our vote has to say something pretty strong about Thomas. Let's turn to the guy who covers Thomas.
"Thomas has always been focused on doing his job,'' Walker said. "You can't tell whether the Browns are 16-0 or 0-16 with the way he plays, and that's why he's been to four straight Pro Bowls. The NFL has gone the way of speed pass-rushers, and Thomas is the prototype to combat that. He's lean with very good feet and agility, but still strong enough to dominate in the running game. There's really no weakness in his game."
None of our panelists saw a weakness in Long's game.
"I thought Long's run-blocking ability put him a little bit ahead of Thomas,'' Grazianzo said. "I think he's shown improvement every year and is likely to pass Thomas soon if he hasn't already (and for me, these lists are about which guy I'd pick right now, so a guy I think is going to get better is going to get a long look from me). And he earned a bonus point or two from me for playing the last six games of 2010 in a shoulder harness and still being incredible.''
The best news is, these guys are so young we can have this same argument every year for the next decade. Now, let's move on to some other notes about the voting in the Power Rankings for left tackles.
Turn off the Light.
As we mentioned, Light came in at No. 10. That surprised me a bit because he's a big name with three Super Bowl championships and three Pro Bowl selections. I had Light at No. 6 and Walker had him at No. 4. But Light didn't even appear on four ballots, including the one from AFC East representative Tim Graham.
"Matt Light is a quality player, but Stats Inc. blamed him for 10 sacks allowed and four penalties last season, more in each category than his previous two seasons combined,'' Graham said. "I've always thought Light got more recognition simply from being
Tom Brady
's left tackle. Once you name the three or four elite tackles and you rack your brain for the next group, it's easy to understand people sorting through the great quarterbacks and asking, 'Who is so-and-so's left tackle?' Light made the Pro Bowl last year, but as an alternate. Light's reputation also is enhanced by his involvement in the union and being a truly rare species: the gregarious Patriot.''
Also-rans.
Andrew Whitworth
,
Chad Clifton
,
Doug Free
,
Russell Okung
and
Jeff Backus
didn't make the top 10, but each received votes.
"I don't think there are 10 elite or even complete left tackles in the NFL,'' NFC West blogger Mike Sando said. "I list Okung on a very short list of players with the talent and makeup to be elite at that position. Okung hasn't played enough to this point, but I think he'll join that group this season. Listing someone with considerably less ability was the alternative.''
The longest shot.
Somewhere, former Tampa Bay general manager Bruce Allen and coach Jon Gruden are smiling at Penn's name appearing on this list. It's true, they headed the regime that signed Penn as a free agent in 2007 after he was cut by Minnesota in 2006. Then again, they were also the ones who signed Luke Petitgout, and Penn only got a chance to play because Petitgout turned out to be washed up. I used to subscribe to the theory that you needed to use a first-round pick to get a good left tackle. But Penn has shown that's not necessary. In his case, he simply made the most of his shot at playing time and turned it into a $48 million contract as training camp started last year.