Dallas Cowboys:

Donald Driver
March, 20, 2012
3/20/12
1:37
PM ET
IRVING, Texas --
Brandon Carr
did not know Rob Ryan before the
Dallas Cowboys
defensive coordinator got off Jerry Jones' private plane in Kansas City the day free agency began, but he quickly liked what he heard.
"His bread and butter is go rush the quarterback, put pressure on them and put your cornerback on an island," Carr said.
Carr does not mind the island life. At 6-0, 207 pounds, Carr likes to play physically on the outside.
"It's a challenge and I'm all about challenges," Carr said. "With me signing that contract, I knew even before it was going to be a big challenge playing for the Cowboys and getting the attention they get. I know pretty much every game, I've got to bring my A game."
Coach Jason Garrett said what attracted the Cowboys to Carr was how he fared against some of the top receivers in the game, like Detroit's
Calvin Johnson
and San Diego's
Vincent Jackson
while playing against the Chiefs
Johnson had two touchdown catches vs. the Chiefs last year but had just three catches in the game for 29 yards. Jackson had eight catches for 112 yards in two games vs. the Chiefs for San Diego. Green Bay's
Greg Jennings
did not play against Kansas City in the Packers' only regular-season loss of the year, but
Jordy Nelson
was limited to two catches for 29 yards and
Donald Driver
had two for seven yards.
Aaron Rodgers
threw for a season-low 235 yards.
"Those games you don't need any kind of motivation," Carr said. "You know what's ahead of you when you're playing against receives that are big playmakers. You have to go out there and really trust in your training and coaching and believe in yourself to make plays, that this is a guy you're going to shut down. I'm up for all of those challenges and I know going to the NFC East there's some great offenses that put up points and can move up and down the field. That's a big challenge. I'm going to keep working hard and try to perfect my craft."
December, 16, 2011
12/16/11
5:02
PM ET
It wasn't enough to win, but the Cowboys' wide receiving corps provided a glimpse of how potent it can be against the Giants.
With
Miles Austin
back in the mix, the Cowboys' wide receivers accounted for 250 yards and three touchdowns, with Austin,
Laurent Robinson
and
Dez Bryant
each scoring once.
Austin is a two-time Pro Bowler with a $54 million contract, but he's been the Cowboys' third most productive wide receiver this season, in large part because he's missed six games due to hamstring injuries. Robinson and Bryant both have chances to finish with 1,000-yard, 10-touchdown seasons.
"I feel like without a doubt that we are the best receiving corps in the league," Bryant said.
That's debatable. There are other receiving corps that can make the same claim, including the one that won Sunday night at Cowboys Stadium. But the Cowboys' trio is at least in the conversation if Austin can stay healthy.
Here's how the Cowboys' wideouts compare to the other elite receiving corps in the league:
COWBOYS
Laurent Robinson – 46 catches, 763 yards, 8 TD
Dez Bryant – 47 catches, 756 yards, 8 TD
Miles Austin – 32 catches, 466 yards, 5 TD
GIANTS
Victor Cruz
– 68 catches, 1,150 yards, 7 TD
Hakeem Nicks
– 65 catches, 1,023 yards, 6 TD
Mario Manningham
-- 36 catches, 466 yards, 4 TD
STEELERS
Mike Wallace
– 62 catches, 1,034 yards, 8 TD
Antonio Brown
– 55 catches, 925 yards, 2 TD
Hines Ward
– 37 catches, 325 yards, 2 TD
PACKERS
Jordy Nelson
– 51 catches, 957 yards, 10 TD
Greg Jennings
– 67 catches, 949 yards, 9 TD
James Jones
– 26 catches, 479 yards, 5 TD
Donald Driver
– 31 catches, 357 yards, 4 TD
February, 6, 2011
2/06/11
11:25
PM ET
ARLINGTON, Texas -- The Green Bay receivers managed to hold on to the Lombardi Trophy.
Their less-than-sure hands made it much harder than it could have been for the Packers to earn the right to hoist that trophy.
The Packers had at least five drops, a few of which killed drives.
James Jones
and
Jordy Nelson
let balls go through their hands on plays that could have ended with touchdown celebrations.
"We'll kill each other Monday morning," said
Donald Driver
, the injured elder statesman of the Green Bay receiving corps. "We'll actually talk about it on the plane ride.
"But those guys made plays when it counted. That's all that matters."
Nelson, in particular, made plays. He set franchise Super Bowl records with nine catches for 140 yards.
"If you play this game long enough at this position, you're going to drop the ball," Nelson said. "You have to move on."
That won't be a problem for the Packers. They won the game, so none of the drops will go down in Super Bowl lore with poor Jackie Smith's unfortunate moment in the final game of his Hall of Fame career.
Rodgers still threw for 304 yards and three touchdowns. The moments of anger he might have had after the drops is easily forgotten.
"I'm not frustrated anymore," Rodgers said when about the drops.
February, 6, 2011
2/06/11
10:58
PM ET
ARLINGTON, Texas -- Mike McCarthy made a somewhat unusual step on Saturday when he had his players fitted for their championship rings on Saturday night.
"That kind of made it real," center
Scott Wells
said.
The Packers had only two players with Super Bowl experience entering the game and thought it was mostly a matter of NFL protocol.
For veteran wide receiver
Donald Driver
, whose game was cut short because of an ankle injury, the ring size will mean even more to him once he gets the ring.
"I picked the biggest finger that had been broken for all these years and it'll have to go over the knuckle," Driver said. "I'm getting a 14.5 ring. It's going to be big and it's going to be gorgeous."
February, 6, 2011
2/06/11
10:34
PM ET
ARLINGTON, Texas – Green Bay's two oldest veterans, players who had done so much to put the Packers in position, had their seasons end during the second quarter.
Receiver
Donald Driver
, a 12-year veteran who suffered a high ankle sprain, said he ran out of tears at halftime. Cornerback
Charles Woodson
, a 13-year veteran who broke his collarbone, also got choked up.
The two old heads, men who had worked their entire career for these opportunities, delivered passionate speeches in the Green Bay locker room at halftime. They essentially implored their teammates to protect the Packers' lead and put championship rings on their fingers.
"I'm going to tell you, at halftime, it got very emotional," receiver
Greg Jennings
said. "I had to walk out a couple of times. They put so much work into putting us in a game like this. To not be able to finish …
"I told them, 'Don't even worry about it, because at the end of the day, you're going to be able to hoist that trophy.'"
The Packers delivered on that promise, managing to withstand a ferocious Pittsburgh comeback attempt. The Packers never lost their lead, bringing the Lombardi Trophy back to Green Bay.
Driver and Woodson didn't easily accept that they couldn't come back after their injuries. Woodson participated in another play, his left arm dangling by his side, after he broke the collarbone. The team doctor made the decision on Driver after watching the receiver fail when trying to cut with his left foot.
"I broke down," Driver said. "The doc came over there and told me that I've got to be the strong one and rally those guys."
Jordy Nelson
had the game of his career with Driver on the sideline, catching nine passes for 140 yards and a touchdown. The Green Bay secondary managed to survive despite nickel corner
Sam Shields
also missing some time due to injury.
The Packers' perseverance, of course, shouldn't come as any surprise. Several starters are among the 15 photogenic players that Green Bay put on injured reserve this season.
"Just like all season, somebody stepped in and they stepped up," Woodson said. "That's what this Green Bay Packer team is all about."
February, 5, 2011
2/05/11
4:00
PM ET
DALLAS --
Donald Driver
and
Flozell Adams
share the same Dallas-based agent in Jordan Woy, and they share the same neighborhood. The Green Bay wide receiver and Pittsburgh right tackle live in Flower Mound, Texas.
"Definitely it's going to be a certain bragging right thing," said Adams, a former Cowboy. "Drive, he's always going to talk stuff, but I'm going to talk more."
Said Driver, "Me and Flo have been knowing each other for a long time. It's no big deal. The good part is that we're close friends, got the same agent and live in the same neighborhood. We'll throw a party when it's all said and done."
But only one will have a Super Bowl XLV ring.
November, 5, 2010
11/05/10
8:00
AM ET
By
Bryan Broaddus
| ESPNDallas.com
The last time that these two historic franchises met was in 2009 on a Sunday afternoon contest at Lambaeu Field. The Packers were at a real crossroads in their season with a record of 4-4 and really going nowhere after back-to-back losses to the Vikings and the Bucs. The Cowboys were 6-2 and all seemed right in the world for the team as they prepared for that trip to Green Bay riding a four-game winning streak.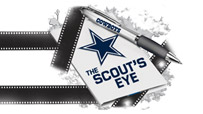 The Packers beat the Cowboys 17-7 and that day saved their season. As we approach week 8 of the NFL season, you will find much of the same talk that was in Green Bay last year is now here in Dallas.
The general manager needs to make a coaching change and the players are not near as talented as we all thought they were. Sitting at 1-6, players and coaches are now left wondering what has happened to their season.
The Jacksonville game was the worst that I had seen this team look all season. I understand what happened in the Giants game because I know New York's personnel, but to lose to the Jaguars was beyond reason.
The one outstanding thing about the NFL is that Sunday offers you another opportunity to compete for the chance to either improve or continue to have to answer the difficult questions that come with losing. The Cowboys travel to Lambeau Field and will attempt to get a win against a good football team but not a great one.
This is a Green Bay team that has been struck with injuries to key members of their team, such as tight end
Jermichael Finley
, running back
Ryan Grant
, safety
Morgan Burnett
and linebacker
Nick Barnett
. all of whom have gone on injured reserve. Coming into this contest with the Cowboys, the Packers best receiver,
Donald Driver
, will miss this game with a quad injury.
[+] Enlarge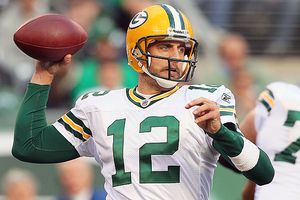 Jim McIsaac/Getty ImagesPackers QB Aaron Rodgers is an accurate passer that throws a pretty deep ball and shows wonderful touch on his passes.
Despite this rash of injuries, the Packers have managed to hold things together and fight for five victories. One of the main reasons that the Packers have been playing well is quarterback
Aaron Rodgers
. What has been really impressive about Rodgers is his ability to continue to make plays without any type of running game, a rookie at right tackle, an outstanding tight end on injured reverse and a tough, gritty receiver that was trying to fight through a quad injury to help his team win games.
When you study Rodgers, you see a quarterback that is mobile, decisive and just doesn't make mistakes with the football. In the Vikings game earlier this year, Rodgers had his first red zone interception in 39 starts.
The Packers are 32-6 when they are ahead in the turnover battle and 6-17 when they are not. Rodgers rarely makes any kind of mistakes.
Where Rodgers is the most effective is when he can get in the shotgun and work in their three-wide receiver packages. He is an accurate passer that throws a pretty deep ball and shows wonderful touch on his passes.
I mentioned how mobile he is in the pocket, and when opportunities to move forward and make throws present themselves, he is more than up to the challenge. Where the Cowboys have to be careful is not allow Rodgers to use his legs to make second-chance plays.
In the 2009 game,
Jay Ratliff
did a nice job of playing against Packers center
Scott Wells
. If Ratliff can break down the middle of the pocket, it will give no place for Rodgers to step up and make throws.
Where the Cowboys also had some success against the Packers last season was the slot blitz with
Orlando Scandrick
. Would not be one bit surprised if Wade Phillips has that one in his game plan and ready to go.
This game will be won for the Packers if they are able to protect Rodgers. I am not impressed at all with
Brandon Jackson
at running back and I think this is a handicap for the Packers.
Rodgers throwing the football is the way that the Packers will go but again, protection will be key and the Packers are in the top 10 in allowing sacks per attempt.
*
For defensive coordinator Dom Capers
and his Packers defense, the rankings have not been all that impressive, but they do stand out in sacks and points allowed.
[+] Enlarge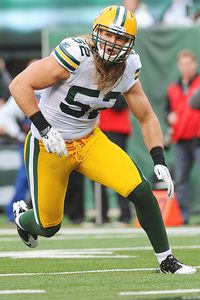 AP Photo/David DrapkinPackers LB Clay Matthews is a relentless, high effort and motor type of guy who never stops coming after the quarterback and the ball.
This team does an outstanding job of getting after the quarterback and it really starts with linebacker
Clay Matthews
. Matthews is a relentless, high effort and motor type of guy. He never stops coming after the quarterback and the ball.
For a second-year player, he has tremendous skill as a pass rusher. His technique is that of players with much more experience in the league. Swat, swim, rip, duck, spin … but all the time, working his way up the field.
What is interesting about Matthews is that he is doing it from one side the majority of the time. He will line up to the offense's right and work against your right tackle. For the Cowboys, the blocking assignment will fall to
Marc Colombo
, who has been limited in practice with the back condition. Matthews against a healthy tackle is a handful, but Colombo is a veteran that plays with a great deal of toughness and much more of that than skill.
When
Jon Kitna
comes to the line, there is no doubt in my mind that he will use his pre-snap reads to direct protection to Matthews' side. There is no way that the Cowboys can allow Matthews to take over this game as a rusher if they are unable to run the football. Look for the Cowboys to commit as many blockers as they can to help Colombo manage the game against Matthews.
The Packers secondary does a nice job of playing the ball in the air. Since 2008, cornerback
Charles Woodson
and safety
Nick Collins
have 18 and 14 interceptions respectively. Both of these players are always around the football.
Woodson is a master of creating the turnover. He is always punching and grabbing at the football. The Cowboys ball carriers need to be well aware of Woodson when he is in the middle of the tackle.
In 2010, the Packers' 15 takeaways have been converted into eight touchdowns and the Packers have scored points in 14 straight games off turnovers at Lambeau Field.
In the 2009, it was Woodson that covered tight end
Jason Witten
in certain situations. Woodson will usually play in the slot on nickel so he could also see some time on
Miles Austin
.
Kitna and the Cowboys offense need to be aware of Woodson when he is around the line of scrimmage because Capers will use him as a blitzer. Woodson is one of the best in NFL history when he comes on a blitz. He has a real feel for how to separate the ball from the quarterback. When you study him, you can see that he takes a great deal of pride in doing this job for his team.
This will be a difficult task for the Cowboys ahead because the Packers play well at Lambeau, where they are 22-8 in the last 30 home games. But this is an opportunity to restore some pride and move forward for the Cowboys instead of continuing to have to answer the questions of what once again went wrong in a loss.
November, 13, 2009
11/13/09
1:43
PM ET
IRVING, Texas -- Green Bay Packers quarterback Aaron Rodgers has been sacked a league-high 37 times this year. The Packers have used numerous offensive linemen because of injuries and such.
But the Cowboys can't worry about that because Rodgers is able to move around the pocket, and he has a talented group of wide receivers who are good at scrambling to find open spots on the field and get open. Coach Wade Phillips praised veteran wideout Donald Driver as a pro and compared Greg Jennings to the Philadelphia Eagles' DeSean Jackson, a fast player who makes big plays in the passing game.

"The goals are all the same for us," defensive end Igor Olshansky said. "We've got to play the run tough and win first down. If we can get them in third and long and let guys like DeMarcus Ware and Jay Ratliff and all those other guys get sacks, they can make their dances."