Both Todd McShay and Mel Kiper Jr. have new mock drafts out today, and here's a look at who they project for each NFC East team in the first round. (Remember, the Redskins don't have a first-round pick this year).
With the offseason in full swing, let's take a look at one major question facing each NFC East team as they begin preparations for the 2012 season:DALLAS COWBOYSDo they have too much work to do?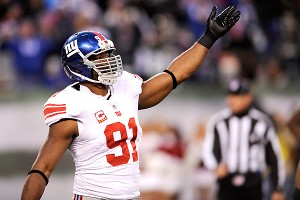 FALLING1. Cowboys' offensive line. With the exception of brilliant rookie right tackle Tyron Smith, who handled the red-hot Jason Babin well most of the night, the Dallas Cowboys' line was dominated physically by the Eagles' defensive front.
Each Thursday leading up to the NFL draft (April 28-30), the ESPN.com blog network will take a division-by-division look at key aspects of the draft.