Dallas Cowboys:

Kevin Boss
July, 26, 2011
7/26/11
8:02
AM ET
»
NFC
:
East
|
West
|
North
|
South
»
AFC
:
East
|
West
|
North
|
South
»
Unrestricted FAs
A look at the free-agent priorities for each NFC East team:
New York Giants

1. Figure out which of their own guys to keep.
With
Ahmad Bradshaw
,
Barry Cofield
,
Mathias Kiwanuka
,
Steve Smith
and
Kevin Boss
all set to potentially go free, the Giants have to prioritize and figure out which guys they're keeping. The top priority is probably going to be Bradshaw, an emerging star at running back, and it appears they'll let Cofield walk while trying to bring back Boss. They think the injury situations with Kiwanuka and Smith will help keep those guys' prices reasonable. But before the Giants hit the market, they'll need to get their own free-agent house in order.
2. Get at least one linebacker.
The Giants have ignored this position over the past couple of years, and they seem to believe
Jonathan Goff
can handle the middle linebacker spot. They'd probably be better off moving him back outside and exploring the middle linebacker market, which includes
Stephen Tulloch
,
Barrett Ruud
and
Paul Posluszny
. But if they're set on keeping Goff in the middle, perhaps someone such as
Manny Lawson
or
Nick Barnett
could be a fit. It's one thing not to prioritize a position, but it's another to ignore it completely, and the Giants have been doing that with linebacker, to their detriment.
3. Some offensive line insurance.
There were lots of injuries along the line in New York last season, and although it didn't kill them, it was a potential sign of things to come. The Giants hope
Will Beatty
will soon be ready to take over at left tackle for a declining
David Diehl
, but they must watch out for the health of
Shaun O'Hara
at center. And if they have to cut
Shawn Andrews
to sign some other guys, they'll need to replace him with a tackle who can provide depth.
Top five free agents
: RB Bradshaw, DE/LB Kiwanuka, TE Boss, DT Cofield, WR Smith
Philadelphia Eagles

1. Settle the Kevin Kolb situation
. If they can get the great deal for him that most believe they can (i.e., a first-round pick plus), the Eagles will deal Kolb and look for a reliable backup quarterback who can play if and when
Michael Vick
gets hurt. If they can't get good value for Kolb, they'll probably keep him to serve as said reliable backup. A trade is most likely, but whatever happens, the Eagles will probably settle this soon after the league year begins.
2. Sign a cornerback.
The starting spot opposite
Asante Samuel
is open, and no one on the current roster appears able to fill it. That's why you've heard, and will continue to hear, the Eagles connected with Asomugha. Philadelphia must rank among his most likely destinations at this point. If they don't get him, they'll look down the list at guys such as
Johnathan Joseph
,
Ike Taylor
and
Antonio Cromartie
. And there's a chance they could get a cornerback for Kolb. But they'll get one somewhere.
3. Re-sign Stewart Bradley.
Sure, they could let Bradley go and play
Jamar Chaney
at middle linebacker. Chaney looked, at least, capable in that spot last season and may be the Eagles' future at the position. But if Bradley leaves, the Eagles' problems will be about more than just the alignment of the linebackers. They'll actually be short on bodies and will need to play the free-agent field to find a replacement. Bradley's had injury problems, but when healthy, he's the Eagles' best linebacker and could be a key cog in whatever new defensive alignment Juan Castillo and Jim Washburn are cooking up.
Top five free agents
: LB Bradley, S Mikell, G
Nick Cole
, RB
Jerome Harrison
, CB
Ellis Hobbs
Washington Redskins

1. Fill out the defensive line.
Whether they add a free-agent nose tackle such as
Aubrayo Franklin
or look at defensive end options like Jenkins, the Redskins must figure who their starting defensive linemen are. They like their linebacking corps, and although they also need a cornerback, they love their safeties with
Oshiomogho Atogwe
in the fold next to
LaRon Landry
. But their good, young outside linebackers will need big, space-eating ends in front of them to open up lanes to the passer. And they'll also need to get some sort of pass rush from the line, whether it's from the nose or the ends.
2. Re-sign Santana Moss.
The Redskins are making noise about pursuing a big-time wideout such as
Santonio Holmes
or
Sidney Rice
. But the reality is that it's going to be tough to convince receivers to sign in Washington while they're not viewed as a contender and the quarterback situation remains so cloudy. Moss likes it in Washington. The Redskins like him. And he's a nice guy to have around to help out young receivers
Anthony Armstrong
and
Leonard Hankerson
-- not to mention inexperienced quarterback
John Beck
.
3. Resolve the Donovan McNabb and Albert Haynesworth situations.
They don't want either player on the team anymore, but the question is how to get rid of them. They might be able to dump McNabb for a late-round draft pick, but if they can't, they'll probably just cut him and let him find his next job on his own. Haynesworth has trade value in a league where many 4-3 teams are looking for interior defensive line help. Don't expect the Redskins to cut Haynesworth, because they don't want to do him any favors and they don't want him free to sign with former Tennessee D-line coach Washburn in Philadelphia. If they can't get value for him, don't be surprised if Haynesworth remains on the team all season and has a hard time getting into games.
Top five free agents
: WR Moss, OT
Jammal Brown
, CB
Carlos Rogers
, LB
Rocky McIntosh
, QB
Rex Grossman
June, 10, 2011
6/10/11
12:39
PM ET
»
NFC Underrated Players
:
East
|
West
|
North
|
South
»
AFC
:
East
|
West
|
North
|
South
A team-by-team look at the most underrated players in the division.
Dallas Cowboys
Jay Ratliff, NT:
He's been to the Pro Bowl the past three years, so clearly, people are catching on. But it's tough to find "underrated" players on a roster that gets as much attention as the Cowboys' roster does. And because of the position he plays, Ratliff doesn't get a lot of attention for the number of different ways he impacts the game. Opponents and opposing coaches fear and respect him, and the Cowboys consider him a versatile team leader who'd likely move to DE if they felt they needed him to help their pass rush next year.
New York Giants
[+] Enlarge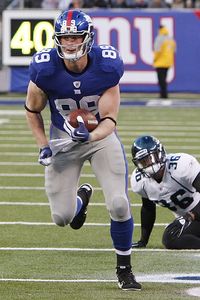 William Perlman/US PresswireGiants tight end Kevin Boss isn't flashy on offense but is a solid blocker.
Kevin Boss, TE
: Boss gained attention during the Giants' Super Bowl run as a dependable replacement for the flaky
Jeremy Shockey
after Shockey went down with an injury. Because of the emergence of the Giants' wide receivers over the past few years, he hasn't factored into the offense as a pass-catcher as much as some may have liked. But he's there when
Eli Manning
needs him, and his more important role is as a blocker. The Giants have some of the best pass-protection numbers in the league, and Boss is a key to that.
Philadelphia Eagles
Jamaal Jackson, C
: The Eagles' offense has suffered through Jackson's injuries late in the past two seasons, but neither the injuries nor the suffering are any coincidence. The Eagles don't give Jackson much help, trusting him to block opposing defensive tackles one-on-one almost all the time. As a result, he wears down. But when healthy, he's strong and athletic enough to handle the assignment. The offense simply runs better when he's in there. Jackson plays a position in which it's almost impossible to get noticed unless you mess something up, and when he's on the field, he doesn't.
Washington Redskins
London Fletcher, LB
: Fletcher has fought an uphill battle for respect and attention since he entered the league, but in recent years people have begun to take notice of his role as a team leader and one of the most committed and productive defensive players on his teams. He's a relentless, reliable tackler whose determination and work ethic are likely the result of his having been underrated early on and throughout his career. The Pro Bowl recognition he has received in recent years may disqualify him from this list, but of all the players on the Redskins' roster, he may be the one whose reputation least lives up to his production.
November, 16, 2010
11/16/10
10:38
AM ET
By
Bryan Broaddus
| ESPNDallas.com
In a week of change at Valley Ranch, it was only fitting that the previous five weeks of losing football would also change. The
Dallas Cowboys
went to the Meadowlands and won a football game against a Giants team that had been playing at a high level both offensively and defensively.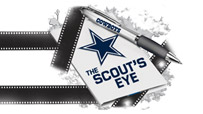 The more I watched the Giants during the week, more I was convinced that the Cowboys would struggle with the physical aspects of this game. The Giants are a downhill, power running football team that has the ability to also work the ball down the field with playmaking receivers .Their defense was doing an outstanding job of physically stopping the run but also putting pressure on offenses in controlling the passing game with pressure from their front.
The matchups across the board did not favor the Cowboys at all. In my weekly Grudge Match for Galloway and Company on 103.3 FM ESPN, I offered that everything the Giants do well, the Cowboys had been doing poorly on both sides of the ball, thus the 1-7 record.
In the days leading of the game,
Jason Garrett
spoke of change and moving forward. Where the Cowboys made the biggest improvement or change was their ability to block this Giants front seven, who were the keys to New York being ranked in the top three in several defensive categories.
Anyone that has followed the Cowboys' struggles this season can point to the offensive line and their inability to generate any type of consistent play running the football or finishing drives as a reason for the shape of the team. With all that appeared against them on that Sunday afternoon,
Doug Free
,
Kyle Kosier
,
Andre Gurode
,
Leonard Davis
and
Marc Colombo
were able to sustain blocks, get to the second level, make blocks in space and avoid assignment errors that would put their quarterback in harm's way.
For this much maligned offensive line, it was a clean game against a front that had caused its share of problems for offenses this season. Tackles Free and Colombo were extremely steady and workmanlike against
Osi Umenyiora
and
Justin Tuck
in the running and passing games. Davis, who is usually exposed at guard with quick movement or games with down linemen and linebackers, did not have the type of errors that we are so accustomed seeing this season. Gurode didn't play slow-footed or get overextended when trying to get to the second level or adjusting in pass protection.
Felix Jones
and
Marion Barber
ran the ball with purpose and didn't miss the opportunity to take advantage of the holes that were there.
Jon Kitna
made critical throws to receivers who found space in a secondary that for the last five weeks had been holding offenses in check with tight coverage.
[+] Enlarge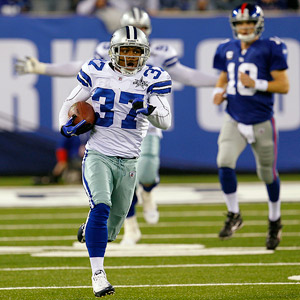 William Perlman/The Star-Ledger/US PresswireEli Manning was locked on receiver Hakeem Nicks the entire time, but Bryan McCann had better positioning -- resulting in his 101-yard interception return vs. the Giants.
On the defensive side of the ball, I was impressed with the ability of the secondary to hold up despite losing the starting corners at points during the game. When the Giants fell behind and the running game was not going to be a factor, the game shifted into how well
Orlando Scandrick
and
Bryan McCann
would hold up on the outside.
Scandrick has had his share of troubles this season, but for the role in this game of playing nickel corner and on the outside, he held up quite well. His tackling saved the defense from extra snaps by the Giants.
McCann, in my view, should have been on the 53 when they broke camp due to his performance in training camp. He is aggressive, smart, and plays with a great deal of skill. McCann is not afraid and again, you could see these traits in training camp.
On his 101-yard interception return, the Giants line up in a bunch formation to the right with
Mario Manningham
,
Kevin Boss
and
Travis Beckum
to that side. On the opposite side, five yards off the sideline is
Hakeem Nicks
with McCann lined up inside eye. The Cowboys have five defensive backs in the game. At the snap, Scandrick comes off the slot to the right of Manning on the blitz, leaving Ball and Sensabaugh to cover Boss, Manningham and Beckum. If Manning looks to his right, he has three on two to that side and it's an easy touchdown.
Manning's eyes are on Nicks the entire time. Nicks tries to break inside but McCann jams him with his right hand, then begins to adjust inside cutting him off. Manning has so much confidence in Nicks that he throws the ball regardless of McCann's position. McCann has cleanly beaten Nicks and the ball hits him between the 3 and the 7 of his jersey and he begins to set sail for the goal line and a history-making interception return.
[+] Enlarge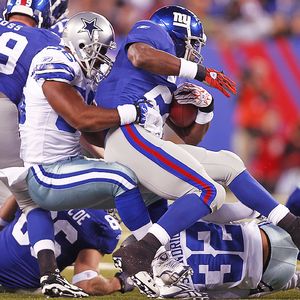 AP Photo/James D SmithOn the fourth-down call, Bradie James reacted to the flow of the play his way and stuffed Giants running back Brandon Jacobs in the hole for no gain.
With 10:28 left in the fourth quarter, Giants coach Tom Coughlin decides to go for a fourth-and-1 from the Cowboys' 42 after Sensabaugh made a first-down saving tackle on Boss' circus catch that almost converted a third-and-20 for the Giants.
On the fourth down call, the Giants go unbalanced line to the left, moving right tackle
Kareem McKenzie
to the other side next to
Shawn Andrews
and
Kevin Boothe
. Fullback
Bear Pascoe
is offset to the left and linebacker
Bradie James
sees the unbalanced line and adjusts the defensive line to the right. Presnap,
DeMarcus Ware
jumps offsides but manages to get back. At the snap, the Giants block their line to the right or backside, Pascoe tries to lead on Ware on the outside, guard
Chris Snee
pulls from the right to the left but is unable to handle in the hole. James reacts to the flow his way and meets Jacobs in the hole along with
Barry Church
for no gain and the ball goes over on downs.
Just one final note on this Cowboys' defense: New defensive coordinator Paul Pasqualoni made the adjustment to play more zone coverage instead of the normal amount of man coverage that they had played under Wade Phillips. Phillips in his nickel package played a great deal of man coverage. In this game, Pasqualoni used zone coverage over 25 times to help his secondary in the game which helped limit the big plays that the Giants tend to make in the passing game.
November, 12, 2010
11/12/10
9:02
AM ET
By
Bryan Broaddus
| ESPNDallas.com
This season's second game of this longtime series takes a new twist.
Jason Garrett
takes over for a departed Wade Phillips, who was unable to deliver the hopes and dreams of a Cowboys Super Bowl in the home stadium. Garrett out front has appeared to alter the culture of the franchise that struggled with issues throughout this 1-7 start to the season.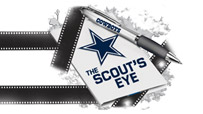 Make no mistake about it, the Giants are the last team the Cowboys need to be facing right now. When I study this squad, the first thing that comes to mind is how physical they are on offense. This is not a pretty offensive line in the way they sustain their blocks, and it's not a group of running backs that are fleet afoot, but they beat up on you. If you are not ready to handle that, they can make you look poor playing defense.
The one advantage that the Cowboys have is that beating along the front is fresh in there minds. The Giants were able to rush the ball for 200 yards in the last meeting between the two clubs.
Ahmad Bradshaw
and
Brandon Jacobs
both are down hill runners and provide little relief for those in their path.
Bradshaw is the perfect back in this offense for Kevin Gilbride because this line likes to push and shove opponents around the field.
Shawn Andrews
has been added to the mix and he will play at left tackle this week for
David Diehl
, who hurt his hip blocking for an extra point.
Kevin Boothe
moves inside to left guard off the physically unable to perform list and
Rich Seubert
moves from left guard to center to play for the underrated Shaun O'Hara.
The Giants wear you out with the size they bring at you at the point of attack.
Kevin Boss
and fullback
Bear Pascoe
are difficult to separate from once they get their hands on you.
The receiving crew has been super productive not only this season but games in the past against the Cowboys.
Steve Smith
was hurt in practice on Thursday and has shown up questionable on the injury report, which would be a huge break for the Cowboys. He has been a killer in the last three meetings with 25 catches for 345 yards and two touchdowns.
Hakeem Nicks
has had his share of production as well. Three of his 11 catches against the Cowboys have been for touchdowns. He has 14 catches for 20 yards or more this season.
Offensively, the one player who can derail the Giants or keep them on the track is the quarterback
Eli Manning
. With this offense, Manning doesn't need to be great but steady works nicely. This team has the ability to run the football effectively and with purpose. The tight ends are dependable and the receivers are some of the best in the league. Manning just needs to be steady and not make the mistakes that have plagued him in years past.
It will be interesting to see how the Cowboys attack Manning to make him feel rushed. Will you see more zone coverage against these receivers that appear to eat up man coverage?
If the Cowboys are going to have any success on defense on Sunday, it will take a huge effort. If they don't match the physical play of the Giants offense, then this will be a difficult opening trip to the new Meadowlands Stadium.
At the halfway mark, the Giants have the top-ranked defense in the NFL. It's not by luck or playing against weak opponents, but a complete and total team effort of using talent and scheme to physically handle opponents each week.
Its starts up front with defensive ends
Osi Umenyiora
and
Justin Tuck
. Defensive coordinator Perry Fewell likes to give you different looks up front and the Giants do a nice job of working Umenyiora and Tuck around the defensive front to create different mismatches. The pass rush has been outstanding this season for the Giants and it's helped them in the secondary as well.
Cornerback
Terrell Thomas
and
Corey Webster
both do a nice job in zone coverage of playing their responsibilities but have been equally as good when playing in man. There is not much room in this Giants secondary because of their ability to play tight and stay in route position, but the safety help has been solid too.
Antrel Rolle
has been an outstanding free agent signing for the Giants and
Kenny Phillips
can play up or back to help in the running game or work deep with these corners and offer support. When the Giants go to their nickel package, it's
Aaron Ross
that comes into the game.
Of the three Giants linebackers,
Michael Boley
is the one that can really run. Boley plays all over the field and he has the speed to be an effective blitzer as the Cowboys learned in the first meeting with the Giants. Longtime Tennessee inside linebacker
Keith Bulluck
now plays the strong outside linebacker and is a hard guy to move in the running game. It's been his physical play that has helped the Giants control the opponents' running game. The inside three of
Jonathan Goff
at middle linebacker and defensive tackles
Chris Canty
and
Barry Cofield
play with more power than quickness.
It will be a difficult task for the Cowboys to run the ball against this front and we all know the pitfalls if this turns into a passing game for them. The Giants on defense will put a great deal of pressure on the Cowboys and challenge their ability to move the football.
Jason Garrett has to be smart mixing his play calls and not allowing Fewell to put his defense in attack mode.
The strength of this Cowboys offense has been its receivers and their ability to make plays. Protect and get the ball into your playmakers' hands.
Miles Austin
, Roy Williams and
Dez Bryant
can put pressure on the Giants secondary.
Again, the Giants don't give you much room back there but when given the opportunity, they need to convert on the chances they have.
Jason Witten
is going to have to play well. When Fewell puts coverage to the outside, it's Witten working against linebackers that allows
Jon Kitna
an opportunity to deliver the football for a positive play.
If the Cowboys have to consistently play behind the chains, this offense will suffer too many three-and-outs, which puts their defense in harm's way. Garrett needs to be aggressive, but he needs to put his players in the best possible situations to make plays.
More importantly, he needs to find a way to have his team play a physical game on both sides of the ball. They will need to match the intensity of their opponent this week down after down. If not, this Giants team will put a physical beating on them.
October, 24, 2010
10/24/10
8:00
AM ET
By
Bryan Broaddus
| ESPNDallas.com
Giants wide receivers vs. Cowboys defensive backs:
As good as the Giants run the football with
Ahmad Bradshaw
and
Brandon Jacobs
, I could see offensive coordinator Kevin Gilbride taking some shots down the field to try and gauge the state of the Cowboys' secondary this week.
Cornerback
Mike Jenkins
has struggled with technique in several opportunities this season, and free safety
Alan Ball
hasn't played with the instincts and range that I thought he would when he was moved from cornerback.
The challenge that lies ahead for the Cowboys is that
Hakeem Nicks
has emerged as the go-to guy for
Eli Manning
. Nicks wasn't a factor in either of the two games last season, but the second-year receiver has six touchdowns in 36 receptions this year.
Nicks can cover some ground as he works up the field and his hands are dependable. The Giants like to use him on slants and on routes where he can get the ball on the move.
On the other side,
Steve Smith
was a productive receiver against the Cowboys last season. Smith had 16 catches in two games and, like Nicks, he will go all over the field to catch the ball. He is the quickest of the Giants receiver with the ball in his hands.
Mario Manningham
is the third receiver, but you can't sleep on his production either because he is deceptive in the way he runs his routes and adjusts to the ball. Manningham has a 16-yard average per catch as well.
When the Giants throw the ball, they will do everything in their power to protect Manning when he drops back to pass. You will see tight ends
Kevin Boss
and
Bear Pascoe
lining up with Bradshaw in the back field to limit the number of hits that Manning might have to take.
If the Giants protect Manning in this game, the pressure to hold up on the back end is even more critical for the Cowboys and their secondary.
Cowboys offensive tackles vs. Giants defensive ends:
Another weekend finds tackles
Doug Free
and
Marc Colombo
in a battle with two of the better defensive ends in the NFL in
Osi Umenyiora
and
Justin Tuck
.
In studying these two ends, Umenyiora is playing like a different player than the one that we had seen the last couple of season. His desire and passion once again appear to be back. He is focusing on being that dominant pass rusher that we once saw.
Umenyiora has a variety of pass rush moves that can hurt opponents. He just isn't one of those ends that rushes up the field and tries to just beat you with quickness or power. Umenyiora likes to take you up the field and get the corner, but he is effective at rushing down inside. He has a very good spin move as well. What Free and Colombo need to be aware of is his movement.
Patience will be a key in handling these ends. They give you a lot of moves and shake. Footwork and punch will be their friends. If you can get your hands on these rushers, you can slow down their progress but technique will need to be sound.
Giants defensive coordinator Perry Fewell will move Umenyiora and Tuck around in the defense. The Cowboys will need to be aware of where these guys line up at all times.
Watch how the Cowboys handle these rushers. Last week against the Vikings, they went to a quicker passing game with some screen packages mixed in. If they have some success with this, it could slow down and frustrate this Giants rush.
Pressure Giants quarterback Eli Manning:
Manning has a career record of 2-3 against the Cowboys on the road. If the Cowboys are going to win this game, Wade Phillips is going to need to find a way to pressure Manning.
As good as Manning has played these last three weeks in victory, he still will make mistakes with the football. In the two losses the Giants have had this season against the Colts and Titans, Manning had been sacked six times and thrown three interceptions.
I spoke of the Giants' ability to run the football and that might be the direction that they try to go to early in this game to keep the Cowboys' rush off Manning. If the Cowboys can control the Giants' running game and put them in some situations where they are behind the chains, the Cowboys will be able to focus on their pass rush.
The problem is that Manning still has is a tendency to try and make something out of nothing. He will throw the ball up for grabs instead of taking a sack and fighting for another play. The worst example of this was in the red zone against the Titans when he tried a left-handed pass that was intercepted.
A key matchup for the Giants will be tackle
David Diehl
against linebacker
DeMarcus Ware
. When you study Diehl, he has had trouble with rushers that take an inside rush on him. Ware needs to attack Diehl as hard as he can up the field and then hit him on a move to the inside. Diehl will struggle to handle quickness and power if he makes that move.
As far as scheme adjustments, I would not be surprised to see the Giants lining up Bradshaw and a tight end in the backfield to help in the protection of Manning on passing downs.