Dallas Cowboys:

Lambeau Field
July, 25, 2013
7/25/13
12:39
PM ET
OXNARD, Calif. -- For the first time in franchise history, the
Dallas Cowboys
have chosen cash over cachet, and it's hard to blame them.
As their $1.2 billion home begins its fifth football season, it will now be
known as AT&T Stadium
, and no longer Cowboys Stadium, as part of a deal with the telecommunications company.
PODCAST
Tim MacMahon joins Richard Durrett and Landry Locker from Oxnard, Calif., to discuss the latest news from Cowboys training camp.

Listen

Whatever AT&T has paid the Cowboys for the naming rights, it will be significant and obviously a lot better than the $0 they received in the stadium's first four years.
But when you said Cowboys Stadium, people knew what it was, if not necessarily where it was. With AT&T Stadium, will everybody immediately know what and where it is? Maybe.
Think about the most famous stadiums or arenas across the country. Yankee Stadium doesn't have a naming-rights deal. Fenway Park, Lambeau Field, Soldier Field and the Rose Bowl are iconic and without naming-rights deals.
Do people know the difference between the American Airlines Center and AmericanAirlines Arena?
From 1960 to 1971, the Cowboys called the Cotton Bowl home. Early in the 1971 season, they moved to Texas Stadium in Irving, where they remained until 2008.
They have called Cowboys Stadium in Arlington home since 2009.
Already the most-valued NFL franchise and the fifth-highest-valued franchise in the world, according to Forbes Magazine, maybe this deal will push the Cowboys ($2.1 billion) back into the top three ahead of the New York Yankees ($2.3 billion) and FC Barcelona ($2.6 billion).
This isn't to blame owner and general manager Jerry Jones for doing what he's doing. He's the NFL's best marketer, and it had to pain him to not have a naming-rights deal for so long. The economy was terrible when the stadium opened but has gotten better. He put a lot of his own money into the stadium and has a debt that he has to pay off -- and he is supposedly close to paying it all off if he wants to do so.
Some of the in-fighting among NFL owners over the years has been about teams' inability to sell. Legend has it that Jones famously told Cincinnati owner Mike Brown to come up with a naming-rights deal for his stadium if he wanted more money. The Bengals' home is known as Paul Brown Stadium, named after the franchise's founder.
There was some irony when Jones could not sell the name for the price he wanted, putting him in the same company with Brown.
So now Jones and AT&T have come up with an agreement.
But will you call it AT&T Stadium? Or has Cowboys Stadium earned its way into the lexicon?
November, 5, 2010
11/05/10
8:00
AM ET
By
Bryan Broaddus
| ESPNDallas.com
The last time that these two historic franchises met was in 2009 on a Sunday afternoon contest at Lambaeu Field. The Packers were at a real crossroads in their season with a record of 4-4 and really going nowhere after back-to-back losses to the Vikings and the Bucs. The Cowboys were 6-2 and all seemed right in the world for the team as they prepared for that trip to Green Bay riding a four-game winning streak.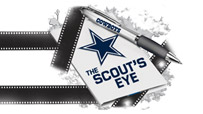 The Packers beat the Cowboys 17-7 and that day saved their season. As we approach week 8 of the NFL season, you will find much of the same talk that was in Green Bay last year is now here in Dallas.
The general manager needs to make a coaching change and the players are not near as talented as we all thought they were. Sitting at 1-6, players and coaches are now left wondering what has happened to their season.
The Jacksonville game was the worst that I had seen this team look all season. I understand what happened in the Giants game because I know New York's personnel, but to lose to the Jaguars was beyond reason.
The one outstanding thing about the NFL is that Sunday offers you another opportunity to compete for the chance to either improve or continue to have to answer the difficult questions that come with losing. The Cowboys travel to Lambeau Field and will attempt to get a win against a good football team but not a great one.
This is a Green Bay team that has been struck with injuries to key members of their team, such as tight end
Jermichael Finley
, running back
Ryan Grant
, safety
Morgan Burnett
and linebacker
Nick Barnett
. all of whom have gone on injured reserve. Coming into this contest with the Cowboys, the Packers best receiver,
Donald Driver
, will miss this game with a quad injury.
[+] Enlarge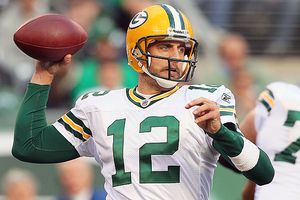 Jim McIsaac/Getty ImagesPackers QB Aaron Rodgers is an accurate passer that throws a pretty deep ball and shows wonderful touch on his passes.
Despite this rash of injuries, the Packers have managed to hold things together and fight for five victories. One of the main reasons that the Packers have been playing well is quarterback
Aaron Rodgers
. What has been really impressive about Rodgers is his ability to continue to make plays without any type of running game, a rookie at right tackle, an outstanding tight end on injured reverse and a tough, gritty receiver that was trying to fight through a quad injury to help his team win games.
When you study Rodgers, you see a quarterback that is mobile, decisive and just doesn't make mistakes with the football. In the Vikings game earlier this year, Rodgers had his first red zone interception in 39 starts.
The Packers are 32-6 when they are ahead in the turnover battle and 6-17 when they are not. Rodgers rarely makes any kind of mistakes.
Where Rodgers is the most effective is when he can get in the shotgun and work in their three-wide receiver packages. He is an accurate passer that throws a pretty deep ball and shows wonderful touch on his passes.
I mentioned how mobile he is in the pocket, and when opportunities to move forward and make throws present themselves, he is more than up to the challenge. Where the Cowboys have to be careful is not allow Rodgers to use his legs to make second-chance plays.
In the 2009 game,
Jay Ratliff
did a nice job of playing against Packers center
Scott Wells
. If Ratliff can break down the middle of the pocket, it will give no place for Rodgers to step up and make throws.
Where the Cowboys also had some success against the Packers last season was the slot blitz with
Orlando Scandrick
. Would not be one bit surprised if Wade Phillips has that one in his game plan and ready to go.
This game will be won for the Packers if they are able to protect Rodgers. I am not impressed at all with
Brandon Jackson
at running back and I think this is a handicap for the Packers.
Rodgers throwing the football is the way that the Packers will go but again, protection will be key and the Packers are in the top 10 in allowing sacks per attempt.
*
For defensive coordinator Dom Capers
and his Packers defense, the rankings have not been all that impressive, but they do stand out in sacks and points allowed.
[+] Enlarge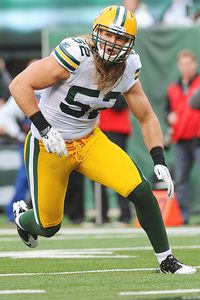 AP Photo/David DrapkinPackers LB Clay Matthews is a relentless, high effort and motor type of guy who never stops coming after the quarterback and the ball.
This team does an outstanding job of getting after the quarterback and it really starts with linebacker
Clay Matthews
. Matthews is a relentless, high effort and motor type of guy. He never stops coming after the quarterback and the ball.
For a second-year player, he has tremendous skill as a pass rusher. His technique is that of players with much more experience in the league. Swat, swim, rip, duck, spin … but all the time, working his way up the field.
What is interesting about Matthews is that he is doing it from one side the majority of the time. He will line up to the offense's right and work against your right tackle. For the Cowboys, the blocking assignment will fall to
Marc Colombo
, who has been limited in practice with the back condition. Matthews against a healthy tackle is a handful, but Colombo is a veteran that plays with a great deal of toughness and much more of that than skill.
When
Jon Kitna
comes to the line, there is no doubt in my mind that he will use his pre-snap reads to direct protection to Matthews' side. There is no way that the Cowboys can allow Matthews to take over this game as a rusher if they are unable to run the football. Look for the Cowboys to commit as many blockers as they can to help Colombo manage the game against Matthews.
The Packers secondary does a nice job of playing the ball in the air. Since 2008, cornerback
Charles Woodson
and safety
Nick Collins
have 18 and 14 interceptions respectively. Both of these players are always around the football.
Woodson is a master of creating the turnover. He is always punching and grabbing at the football. The Cowboys ball carriers need to be well aware of Woodson when he is in the middle of the tackle.
In 2010, the Packers' 15 takeaways have been converted into eight touchdowns and the Packers have scored points in 14 straight games off turnovers at Lambeau Field.
In the 2009, it was Woodson that covered tight end
Jason Witten
in certain situations. Woodson will usually play in the slot on nickel so he could also see some time on
Miles Austin
.
Kitna and the Cowboys offense need to be aware of Woodson when he is around the line of scrimmage because Capers will use him as a blitzer. Woodson is one of the best in NFL history when he comes on a blitz. He has a real feel for how to separate the ball from the quarterback. When you study him, you can see that he takes a great deal of pride in doing this job for his team.
This will be a difficult task for the Cowboys ahead because the Packers play well at Lambeau, where they are 22-8 in the last 30 home games. But this is an opportunity to restore some pride and move forward for the Cowboys instead of continuing to have to answer the questions of what once again went wrong in a loss.
December, 11, 2009
12/11/09
2:38
PM ET
IRVING -- After his father ate lunch in the Cowboys locker room Friday, quarterback
Tony Romo
said his parents are fine after they were involved in an automobile accident on Nov. 15.
As Ramiro and Joan Romo drove home from the Packers game in Green Bay to Burlington, Wis., they were rear ended by another car, Tony Romo said. Joan Romo suffered a fractured back.
"Just taking some meds," Tony Romo said after practice Friday. "The Romos are tough."
CBS Sports reported the accident during the telecast of the Raiders game on Thanksgiving Day.
"Tony's parents weren't even a mile away from Lambeau Field when their car was rear ended by a driver going some estimates up to 50 miles an hour," CBS Sports anchor Jim Nantz said during the telecast, according to The Associated Press.
Nantz said during the telecast that Romo didn't know about the accident until the Cowboys got home later in the evening.