Dallas Cowboys:

Shaun Hill
March, 11, 2014
Mar 11
9:00
AM ET
IRVING, Texas -- The free-agent shopping starts today at 3 p.m. CT.

If the
Dallas Cowboys
have learned anything, it's that they should use coupons.
From 2006-11, the Cowboys signed 12 players in unrestricted free agency. Only two players who signed multi-year deals reached the end of their contracts:
Kyle Kosier
signed a five-year, $15 million deal with the Cowboys in 2006 and was with the team through 2011.
Keith Brooking
signed a three-year, $6 million deal in 2009 and was a contributor through 2011.
Igor Olshansky
(2009),
Leonard Davis
(2007) and
Akin Ayodele
(2006) are the only other players who made it more than one season on their original deals, and Olshansky and Ayodele made it only two seasons.
The Cowboys signed seven unrestricted free agents in 2012 and three lasted one season (
Dan Connor
,
Nate Livings
and
Lawrence Vickers
) on multi-year deals.
Brodney Pool
signed a one-year deal and barely made it to training camp.
Three members of the 2012 free-agent class remain:
Brandon Carr
(five years, $50 million),
Mackenzy Bernadeau
(four years, $11.5 million) and
Kyle Orton
(three years, $10.5 million). Carr is coming off a disappointing 2013 season, Bernadeau took a pay cut last week and Orton is not sure he wants to play.
Spending money in free agency is hardly ever the answer. The Cowboys will not have a ton of money available to them when the market opens until the
DeMarcus Ware
situation is resolved, and even then they will have to be wise with how they spend it and who they spend it on.
The needs are obvious: defense, defense and more defense. That's what happens when a unit finishes last in the NFL in 2013. But the Cowboys could use a veteran presence at wide receiver (
Robert Meachem
,
Jason Avant
) and a backup quarterback if Orton walks away (
Shaun Hill
).
Finding defensive line help is a must, but the Cowboys will have to be budget conscious. They have had on and off talks with Jordan Woy, who represents free agents
Jason Hatcher
and
Anthony Spencer
, for most of the offseason. Both players could find better financial opportunities elsewhere.
Hatcher turns 32 in July and is coming off a career-high 11 sacks. He was added to the Pro Bowl. Spencer played in only one game in 2013 because of a knee injury that will not be healed enough for him to be 100 percent ready for training camp.
How much of a commitment can the Cowboys make and feel like they will get their money's worth?
Ties to new defensive coordinator Rod Marinelli could help in the pursuit of
Henry Melton
, but he is coming off a torn anterior cruciate ligament.
Value is often the most overlooked part of free agency. The big-money signings lead to the biggest headlines, but do not correspond enough to wins and losses.
The Cowboys found value in Kosier, Brooking,
Gerald Sensabaugh
and Bernadeau but did not or have not received enough bang for the buck in Carr ($26.5 million guarantee) and Davis ($18.75 million guaranteed).
As the Cowboys look to clear this 8-8 bump that has turned into Mt. Everest, they need to spend wisely, but more importantly they need to choose wisely.
January, 20, 2012
1/20/12
10:30
AM ET
IRVING, Texas --
A week ago we brought up the backup quarterback subject
and wondered how the Cowboys will approach that spot in 2012 with
Jon Kitna
retiring and
Stephen McGee
entering the final year of his contract.
On Thursday, Jason Garrett was asked about the possibility of bringing in a veteran backup.
"It's a very important position," Garrett said. "As we all know you want to make sure you allocate the resources necessary to that spot. Jon Kitna was great for us the last three years. He had a chance to play last year and played really well for our team and was a real leader for our team. He's retired now and in Seattle and enjoying life after football and we have to make a decision there. Stephen McGee has gotten some real good experience the last couple of years, playing in games and we'll continue to evaluate his progress. We like what he's done but it's an important decision. We've got to make sure we have enough people for no other reason than guys get hurt and you better have a suitable guy who can go in there and play."
Chicago found out the hard way after losing
Jay Cutler
to an injury. Kansas City's hopes faded after
Matt Cassel
got hurt and led them to
Kyle Orton
, whom the Cowboys also claimed on waivers.
Orton will be an unrestricted free agent and the most interesting possibility, however, he could get the chance to be a starter somewhere else (maybe even the Chiefs), which would hurt the Cowboys' chances of going after him.
The other free-agent names are less palatable (
Jason Campbell
,
Shaun Hill
,
Brady Quinn
) but Garrett's history here has shown he prefers the veteran.
Brad Johnson
was 39 when he came to the Cowboys in 2007. Kitna was 37.
January, 13, 2012
1/13/12
10:00
AM ET
IRVING, Texas -- Jon Kitna's retirement should not come as a surprise. That was the plan when the 2011 season started and that remained the plan when it was cut short because of a back injury.
What will the Cowboys do at their backup quarterback position?
Stephen McGee
ended the year as the No. 2 and played all but one series of the Dec. 24 Philadelphia game after
Tony Romo
bruised his hand. McGee completed 24 of 38 passes for 182 yards and a touchdown in the loss to the Eagles.
He will be entering the final year of his rookie contract in 2012.
Would the Cowboys be comfortable with him as Romo's backup?
The Cowboys could look to the draft as a possibility. Romo will turn 32 in April and he has suffered injuries in three of the last four seasons, although he has missed just 13 games with 10 coming in 2010 because of the broken collarbone.
It might be wise to look for his potential successor but the quarterback class was thinned out some by the decisions of Matt Barkley and Landry Jones to remain in school. Plus, this team has a number of defensive needs it must address, especially early in the draft.
Then there is free agency.
If you look at Jason Garrett's history with the Cowboys he has preferred an elder statesman to be Romo's backup.
Brad Johnson
was 39 when he joined the Cowboys in 2007 and started 122 games in his career. He played for Norv Turner and had an idea of what Garrett would want. Kitna was 37 when he joined the Cowboys and started 115 games in his career. He played for Mike Martz, whose offense is from the same Don Coryell scheme Garrett employs, in Detroit and was in Cincinnati with Garrett's brother, John.
The free-agent market does not appear to have a quarterback with the same credentials and connections. Maybe Detroit's
Shaun Hill
. Maybe
Sage Rosenfels
. Maybe
Jason Campbell
.
Executive Vice President Stephen Jones said last month that the team would feel comfortable with McGee as the No. 2 in 2012. They may not have another choice.
September, 30, 2011
9/30/11
12:30
PM ET
»
NFC Final Word
:
East
|
West
|
North
|
South
»
AFC
:
East
|
West
|
North
|
South
Five nuggets of knowledge about Week 4:
Dallas must stop the deep ball
: According to ESPN's Stats & Information Group, without which Final Word would not be possible, Lions quarterback
Matthew Stafford
has yet to throw an interception this year on a ball thrown 11 or more yards downfield. He threw 14 of them over the past two seasons. SIG also reports that Stafford overthrew top receiver
Calvin Johnson
18 times over the past two years on balls that went 11 or more yards downfield and has only done so once this year in 10 attempts. What's it mean? That Stafford is getting better at throwing deep, especially to Johnson, and that the Cowboys must find a way to defend him deep. Whether that means
DeMarcus Ware
and the pass rush need to get to Stafford quickly enough to take away deep throws or whether
Terence Newman
and
Mike Jenkins
have to make plays in the secondary or both, the Cowboys versus the Lions' deep passing game is a key matchup to watch Sunday.
[+] Enlarge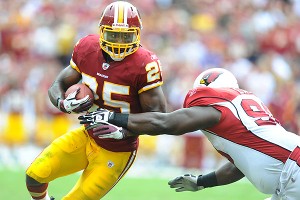 James Lang/US PresswireRedskins running back Tim Hightower is averaging 3.5 yards per rushing attempt.
Who should run the ball for the Redskins?
:
Tim Hightower
is clearly the starter and has done some good things. They particularly like him in the passing game, as a receiver and a blocker. But as a runner, he's been underwhelming so far this season, averaging just 3.5 yards per rushing attempt. Part of the issue is that the Redskins are determined to run the ball 30 times a game even if it's not always working, and so whoever's running it is going to find the going tough at times. But rookie
Roy Helu
, as Hightower's backup, is averaging 5.7 yards per carry on his 16 carries so far. If he gets into games and shows more burst and speed than Hightower, you'd have to think he's a real threat to start stealing carries, no?
McCoy's toughest test so far
: The
San Francisco 49ers
have excelled so far this year in stopping the run with their defensive front. According to ESPN Stats & Info, the Niners have held opponents to 2.97 yards per carry when using seven or fewer defenders in the box. Now, Eagles running back
LeSean McCoy
has the second-most rush yards in the league against seven-or-fewer-man fronts, and is averaging 6.39 yards per carry when teams keep seven or fewer in the box. So, something's got to give there.
Eli owns October:
Giants quarterback
Eli Manning
has a career record of 20-4 in the month of October. Among quarterbacks with at least 15 October starts since 1950, only Otto Graham (22-4) has a better record in the month. The key for Manning is always to limit turnovers, and last week's victory in Philadelphia broke a streak of seven straight games in which he'd thrown at least one interception. Over the past three seasons, the Giants are 8-1 in games in which Manning did not turn the ball over via interception or fumble. The last time they lost such a game was Nov. 8, 2009 -- a 21-20 loss to the Chargers in which Manning was sacked five times. When Manning plays a clean game, the Giants win.
Cowboys play 'em close
: Each of the Cowboys' past nine games has been decided by three points or less. Dallas is 5-4 in those nine games, including a 2-1 record so far this season. The last game they played that was decided by more than three points? Their Week 11 victory on Nov. 21 of last year, at home against this week's opponent, the
Detroit Lions
.
Shaun Hill
and
Jon Kitna
were the starting quarterbacks in that game, which the Cowboys won 35-19 in spite of being outgained 338-265. If you remember that game, you probably remember it for
Bryan McCann
's 97-yard punt return touchdown.
November, 23, 2010
11/23/10
8:00
AM ET
By
Bryan Broaddus
| ESPNDallas.com
Sunday's matchup between the Lions and the Cowboys was about which backup quarterback was going to be able to lead his team to victory.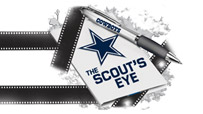 The Lions are a team that always played hard for Jim Schwartz but had trouble finishing games. Losses to Philadelphia, Green Bay, the Giants and Jets were all hard-fought games but losses nevertheless. There are talented players on both sides of the ball for the Lions, but the biggest hole is at quarterback, where
Shaun Hill
was making another start for the injured
Matthew Stafford
.
Hill's numbers against the Cowboys might have been impressive, but what did it get the Lions? Another loss.
In studying Hill, there was no doubt in my mind that he was going to check the ball down to backs, throw the ball to tight end
Brandon Pettigrew
and try to find a way to get the ball in Calvin Johnson's hands without any of the opportunities really going down the field. Hill is a take-what-they-give-me quarterback and nothing more.
These next three weeks the Cowboys will see quarterbacks that will push the ball down the field.
I spoke of some of the talent that the Lions do have. I came away impressed with Johnson, defensive tackle
Ndamukong Suh
, running back
Jahvid Best
, Pettigrew and defensive end
Kyle Vanden Bosch
. Johnson and Suh are big time players and how the Cowboys were going to deal with them was the question that kept me searching for answers.
The majority of the Cowboys struggles have been laid at the feet of their offensive line, namely with guard
Leonard Davis
. There is no secret of Davis' struggles on a weekly basis with quickness more than power. In Suh, there was a combination of both. To Davis' credit, he started the game well against Suh, not allowing him to control the front like he had against other quality opponents.
The Cowboys offensive coaches had a nice plan in how they blocked Suh. Davis would take him one-on-one, then
Andre Gurode
would block back on him, then Davis and Gurode would double him. Then there was one time where Davis showed some lightness of his feet and slipped inside of Suh to allow
Kyle Kosier
to deliver a crushing trap block.
The Cowboys had a smart scheme where they tried to hit Suh from all angles and never give him the same look. To Suh's credit, he was still able to make some impressive plays. The holding call on Davis that resulted in a safety was sheer power. Davis was never able to set his feet and work in front of Suh as he fought his way up the field. Once Suh got to his corner, it was over. Davis really had no choice but to try and grab on to Suh and hope he didn't get called.
As good as he had been the last two weeks, right tackle
Marc Colombo
didn't have his A game Sunday afternoon against the Lions. When Colombo has a problem, it's usually when he gets overextended with a wide base and struggles to move his feet. Colombo throughout his career has been a dependable player in space, but he struggled to secure his block on the screen to
Dez Bryant
, which got him tackled. Colombo also got beat on a twist stunt and missed a cut-off block.
With Colombo, it's never pretty technique-wise, but he played like a guy that was frustrated in the way the game for going for him.
*For the second consecutive week, the Cowboys' undrafted rookie corner made a play in the game to save his team from potential disaster.
In the third quarter with the Lions leading 12-7, Detroit punter
Nick Harris
was waiting on the snap to once again try to pin the Cowboys deep in their own end, much like he had done all day. At the right gunner spot is
John Wendling
, who leads the NFL in special teams tackles and who was having an outstanding day of defeating
Jesse Holley
and
Terence Newman
and now was working against
Bryan McCann
.
At the snap of the ball, Wendling takes a hard charge to the inside and starts up the field. McCann has trouble cutting Wendling off, bumping him three times down the field. Harris' punt is another beauty, hitting on the Cowboys 1 and backing up into Wendling, who has positioned his body to tip the ball back into the field of play. McCann is in a trail position as Wendling tips the ball to the ground, bouncing into McCann's waiting hands.
With no one within seven yards of McCann, he begins his journey up the field and around the corner. The Lions have eight players inside the 18-yard line, but McCann has a wall of teammates between him and the defenders. The first key block on the return was thrown by the most unlikely of blockers --
Tashard Choice
, who knocks down Harris. The second key block was thrown by
Orlando Scandrick
, who was looking back for someone to hit 8 yards ahead of the sprinting McCann. Scandrick slows up enough to keep himself between McCann and the onrushing
Maurice Morris
, who tries to blast through him to get to McCann. Scandrick takes the direct hit as McCann tightropes down the sideline and into the end zone for his second game-changing play in the last two weeks.
What was most interesting about the play is that it was McCann's inability to handle Wendling that set up the play. If McCann was doing his job and keeping Wendling from the ball, he would have never been in position to make the play.
Sometimes you need a little luck in a game. For two straight weeks, the Cowboys have been a little lucky.
*Coming out of training camp, I really believed that the Cowboys were doomed to fail with
Jon Kitna
as the backup quarterback. In my view, the club was taking a huge chance with both Kitna and
Stephen McGee
as the backups to
Tony Romo
. There was nothing that I saw in training camp that led me to believe that Kitna could do the job if called on.
In my career, I have been wrong about players before. But never this wrong.
For two weeks, Kitna has been accurate, decisive and dependable. His throw to Bryant on the first touchdown was clinic reel material. The offensive staff knew that their receivers had a height advantage over the 5-foot-9 Lions cornerbacks and took full advantage of that. Bryant is such a dynamic player in the air and Kitna threw a pass that corner
Chris Houston
had no chance to defend.
Kitna showed some mobility in the pocket, moving forward to hit Roy Williams with a strike and then later
Jason Witten
on some outside routes.
Miles Austin
might not have the large number of receptions, but the throws that Kitna has made to have him the last two weeks have been productive, resulting in touchdowns.
If Kitna would like to have a throw back in the Lions game, it would be trying to fit a ball into the corner of the end zone to
Chris Gronkowski
when he had
Scott Chandler
dragging wide open along the goal line from left to right, which would have been a sure touchdown.
With three of the top quarterbacks in the NFL on the schedule, Kitna needs to continue to make plays to put his team in the best possible situation to win these games.
November, 20, 2010
11/20/10
8:00
AM ET
By
Bryan Broaddus
| ESPNDallas.com
A look at the matchups for Sunday's Lions-Cowboys game:
*Cowboys center and guards vs. Lions DTs Ndamukong Suh and Corey Williams:
There are plenty of matchups across the board in this game, but the one that I am most interested in is the one featuring
Leonard Davis
,
Andre Gurode
and
Kyle Kosier
against Corey Williams and Ndamukong Suh.
This inside three for the Cowboys played a flawless game last week against the Giants, but this is a whole different animal that they will be dealing with Sunday. Both Suh and Williams are powerful players and do a nice job of playing on the offensive side of the line of scrimmage.
Davis usually matches up well against players with power but have limited pass rush moves, but in these two players, quickness and moves are part of their game as well. That usually spells trouble for Davis. Kosier on the other side is a guy that will fight to hold his ground and plays with solid technique but doesn't have the mass or the upper body strength of Davis. He will have to rely more on trying to play with leverage.
The Cowboys' scheme cannot allow either of the guards to have to single block these defensive tackles on a consistent basis. Look for Suh and Williams to try to push the front of the pocket so as not to allow Kitna a place to step up because when he had that opportunity last week against the Giants, he was able to make some of his better throws down the field.
*Cowboys receivers vs. Lions CB Alphonso Smith:
In going back and reviewing the Giants game last week, I was impressed with the ability of Kitna to get the ball down the field against a secondary that had not given up many big plays.
Miles Austin
,
Dez Bryant
and Roy Williams were able to find space where many teams had not.
The Lions have a good safety in
Louis Delmas
but average corners in Alphonso Smith and
Chris Houston
. Both of the Lions corners are in that 5-foot-9 range and tend to play to their height.
In the games against the Jets and Redskins, Smith was beaten badly on two plays down the field that resulted in touchdowns.
Braylon Edwards
of the Jets ran by him and
Anthony Armstrong
of the Redskins did as well.
We have all seen what can happen when you have a player such as Dez Bryant that you can throw the ball down the field and up to make a big play. Jason Garrett spoke of the process of getting your best players on their worst ones to try to take advantage of the situation. In watching Smith, there is no way that the Cowboys will not try and take advantage of the ability of Bryant or Austin to go get the ball once it is in the air over Smith.
*Cowboys cornerbacks vs. Lions WR Calvin Johnson:
Neither one of these teams runs the ball all that well, so the passing game will be the means that these teams will use to generate offense. While the Lions have had their struggles in the secondary, so have the Cowboys.
Terence Newman
and
Mike Jenkins
were both banged up in the Giants game, with Newman managing to stay in but only in nickel situations. In watching him in practice for a bit Friday, it appears that he will once again have to tough it out and give his team all he can.
The Lions' best player on offense is wide receiver Calvin Johnson, who leads the team with nine touchdowns this season. Johnson is an impressive player physically with his large frame and, like Miles Austin, will line up all over the formation.
Offensive coordinator Scott Linehan will try to get him the ball from the slot -- which will be Orlando Scandrick's responsibility -- or from either side of the formation, which will fall to Jenkins or Newman.
In the games I studied, I feel that Johnson will be handicapped by his quarterback
Shaun Hill
and his ability to get the ball down the field. Hill likes to throw the ball underneath to his backs, tight ends or Johnson inside. This would be a different game if
Matthew Stafford
was the quarterback because he can make all the throws.
Where the Cowboys in the secondary have to be alert is Hill getting the ball into Johnson's hands on the move. Johnson has shown the ability to cover some ground, taking a short pass and turning it into something big.
A banged-up secondary did a nice job against the Giants last week playing much more zone coverage than man. Defensive coordinator Paul Pasqualoni understands that his rush has been struggling but his secondary even more. The Lions do a decent job in protection so watch to see if Pasqualoni once again takes a more conservative approach in coverage.
November, 19, 2010
11/19/10
8:00
AM ET
By
Bryan Broaddus
| ESPNDallas.com
Cowboys wide receiver Roy Williams stood in front of his locker Wednesday and took questions from the media on the matchup this week against his former squad, the
Detroit Lions
. Williams was asked the question about the last time that the Lions won on the road, when he and current Cowboys quarterback
Jon Kitna
were part of the victory some 25 games ago.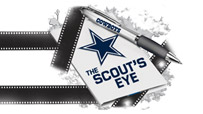 The Lions are not a bad football team and under Jim Schwartz can be difficult to deal with because of the talent in certain key positions. The biggest problem with the Lions right now is that like the Cowboys, they are playing with a backup quarterback. But
Shaun Hill
and Jon Kitna are not even in the same league.
Kitna finds a way to work the ball down the field to playmakers, while Hill tends to work the ball underneath to backs, tight ends and receivers. In the games I studied of Hill, I did not see the ball go down the field. Passes were short and between the hashes.
If you look at the Lions numbers for receptions, it's tight end
Brandon Pettigrew
and running back
Jahvid Best
that are having productive seasons. Receiver
Calvin Johnson
leads the team with nine touchdowns, but you see him working the middle of the field and inside with Hill as the quarterback. The Lions really miss
Matthew Stafford
and what he brings to this team in his ability to make all the throws.
Would not be the bit surprised to see the Cowboys try to clamp down on routes underneath and in the middle of the field. Until Hill shows the ability to throw it down the field with any success, that is where he is going to go.
The Lions' offense is having the same problems that the Cowboys are and that is the inability to run the football because the offensive line tends to struggle getting any type of push or securing linebackers at the point of attack.
PODCAST
Official scout of 103.3 FM ESPN Bryan Broaddus joins Ben and Skin to break down the Cowboys-Lions matchup on Sunday.

Listen

I mentioned running back Jahvid Best earlier and came away impressed with what he has tried to do running the ball, but more importantly he has developed into a solid pass catcher. Best will run with power, but you see the quick feet and the ability to change directions. He will bounce the ball to the outside if the hole does not develop inside. Runs with his pads down and will deliver a blow to the defender at the end of a run. Like the way that he tries to finish his runs. Plays with great effort behind an offensive line that is struggling to buy him space.
On the defensive side of the ball, tackle
Ndamukong Suh
doesn't look like a rookie. Suh is the anchor to a defense that does a nice job of rushing the passer. The Lions are ranked sixth in the NFL is sacks per attempt and only three sacks behind league leader Green Bay at 28. Suh is quick off the snap and has impressive upper body strength.
Against the Redskins, defensive coordinator Gunther Cunningham lined Suh up on the outside at end to try to create some scheme confusion for the Redskins. Suh can push the front of the pocket, but there are times where he plays a little high in the running game and will not be a factor in the play.
Corey Williams, who plays next to Suh, is a load inside at 320 pounds. Williams like Suh plays with good initial quickness and push.
A matchup to watch on the outside is defensive end
Kyle Vanden Bosch
against
Doug Free
. Vanden Bosch is second on the team with four sacks and is a similar player to what Free played against three weeks ago,
Aaron Kampman
of the Jaguars. Vanden Bosch is one of those high effort and motor types of players. I like him better than Kampman because he plays the run with effectiveness. When you go to his side, you have to watch the way he plays with his hands and is able to disengage off blocks.
How
Leonard Davis
,
Kyle Kosier
and
Andre Gurode
work against Suh and Williams will determine how well the Cowboys move the ball, because I feel that Free will be able to handle Vanden Bosch one on one.
In the secondary, the Lions have a solid safety in second-year player
Louis Delmas
, who does a nice job of playing through the trash and finding the football. Delmas is a physical player against the run but also shows the skill to play in coverage.
On the outside, corners
Alphonso Smith
and
Chris Houston
don't have much height. Both are in the 5-foot-9 range. In the two games I studied, against Washington and the
New York Jets
, Smith struggled with balls going down the field on him.
Braylon Edwards
of the Jets and
Anthony Armstrong
of the Redskins were able to make big plays on him.
In his press conference on Thursday,
Jason Garrett
was asked about attacking schemes and players on what you see on tape. Garrett said that you try and indentify a weakness and you attack it. If the Cowboys do take a shot down the field, with
Miles Austin
or
Dez Bryant
, it will most likely be in the direction of Smith.
Speaking of attacking schemes and players, the Cowboys shouldn't sleep on the Lions' Jim Schwartz. I promise that the former Titans defensive coordinator has pored over that game earlier in the season when the Titans and Cowboys met to get some ideas where he might attack. I guarantee that some calls were placed this week between Nashville and Detroit talking thoughts that went into that winning game plan for the Titans.
As mentioned earlier, the Lions haven't played that poorly this season. Some of their losses have been to the elite teams in the NFL – 35-32 to the Eagles, 28-26 to the Packers, 28-20 to the Giants and 23-20 in overtime to the Jets.
If Stafford was playing quarterback for the Lions, I think this would be a much closer game. But still, there is talent on this roster and Garrett will need the same type of effort and intensity that his team played with against the Giants to come away with a victory.