Dallas Cowboys:

Tennessee Titans
March, 13, 2013
3/13/13
10:03
AM ET
Former Cowboys safety
Gerald Sensabaugh
has drawn interest from the
Arizona Cardinals
and
Tennessee Titans
, according to a source.
The Cowboys released Sensabaugh in a salary cap move. Sensabaugh, according to the team's statistics, finished with 62 total tackles and six pass breakups last season.
One of the biggest issues the Cowboys had with Sensabaugh was the lack of plays he made on the ball. But he's still a veteran player who can play both safety positions.
The Titans have a connection to Sensabaugh with secondary coach
Brett Maxie
, who coached him in Dallas.
January, 22, 2013
1/22/13
5:33
PM ET
MOBILE, Ala. --
Dallas Cowboys
owner/general manager Jerry Jones said he wanted to announce the hiring of a new special teams coach Tuesday, but as of the afternoon that decision wasn't finalized.
A source said there are two finalist for the position, left vacant when Joe DeCamillis took a position as the
Chicago Bears
' special teams coach/assistant head coach. Bruce DeHaven and Alan Lowry are the finalists.
DeHaven was let go by the
Buffalo Bills
this past season. He's had two stints with the Bills, from 2010-12 and from 1987-99. DeHaven was also the special teams coach for the Cowboys from 2003-06.
Lowry spent 17 years with the
Tennessee Titans
, the last 14 as the special teams coach. However, Lowry is a former Cowboys assistant coach. His first NFL job was a special teams coach position from 1982-85. Lowry was a also a wide receivers and tight ends coach for the Cowboys. He became the the Cowboys' special teams coach in the first year Jerry Jones purchased the team in 1989.
January, 19, 2012
1/19/12
7:22
PM ET
IRVING, Texas -- The Cowboys will bring back running backs coach Skip Peete, offensive quality control/wide receivers coach Keith O'Quinn and assistant offensive line coach Wes Phillips. Their contracts were up following the 2011 season.
Peete, who has worked with newly hired offensive line/offensive coordinator Bill Callahan, signed a two-year contract with the Cowboys.
The Cowboys also hired secondary coach
Jerome Henderson
to replace Dave Campo, whose contract wasn't renewed. Campo took the defensive coordinator job at Kansas.
Brett Maxie
was asked to return but decided to become the secondary coach with the
Tennessee Titans
this week.
Coach Jason Garrett said he does plan to hire an assistant secondary coach to replace Maxie and help Henderson.
May, 17, 2011
5/17/11
12:09
PM ET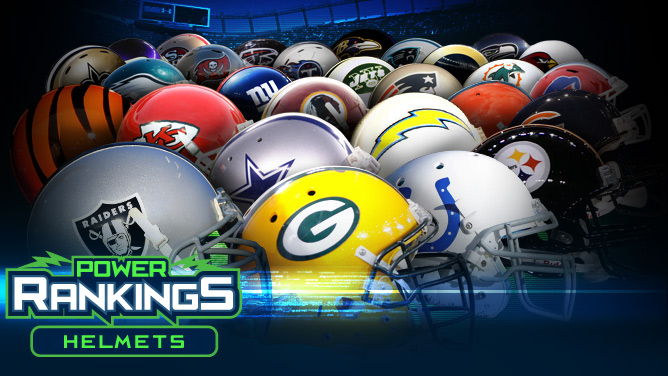 ESPN.com IllustrationOur writers break down NFL team helmets in the latest edition of ESPN.com's Power Rankings.
As we continue our Power Rankings series, it's time to look beyond the player and examine what's wrapped around his head.
Let's blow the lid off this NFL helmet caper, shall we?
The NFL helmet has long been an obsession. Whether it's the unmistakable star of the
Dallas Cowboys
, the beyond-the-gridiron meaning in Pittsburgh or the great helmet–change fiasco in San Francisco in the early 1990s, the NFL has been all about the helmet. After all, in football, we don't look at faces, we look at logos.
Come on, who hasn't spent a Saturday afternoon feeding countless quarters into a gumball machine full of worthless plastic all in the name of getting a complete set of NFL helmets?
So, we put our artistic eyes together (with the courtesy of professional help) and came up with our top 10 NFL helmets. Consensus? No, not even close. In a 2011 Power Rankings record, 26 lids collected votes. Eye of the beholder, folks.
Interestingly, two of the six teams that got no lid love received kudos from our guest judge. I'd take her word over mine. You should see what I'm wearing right now. Think John Belushi in "Animal House." Then take it down a few notches.
We've had our battles this spring when it came to ranking players, coaches and owners, but this task has to be the most subjective of all. It's vanilla or chocolate. Or, in this case, purple or red.
Still, there were several helmets -- traditional teams seemed to catch the imagination -- that received more votes than others.
Fittingly, the winning helmet is of a team that has been scoring big during this entire series: the
Pittsburgh Steelers
. The black helmet received 50 voting points, cruising to an easy win. Second-place Indianapolis, and its famous horseshoe, received 41 points.
AFC North blogger James Walker was the only person to vote for the Steelers, who received top-10 votes from six of eight voters, as the No. 1 helmet. Only NFC North blogger Kevin Seifert (he received big-league redemption -- we'll explain later) and AFC East blogger Tim Graham shunned the Steelers.
Walker explained that it was fitting for the Steelers' helmet to win because it represents a gritty, historic city.
"Most helmets have a mascot or the team's name or initials, but Pittsburgh's helmet actually has in-depth meaning," Walker said. "The colors of the diamond shapes each represent elements of steel, which was once a major industry in Pittsburgh. Also, Pittsburgh is the only NFL team with its helmet logo on one side. I think the uniqueness and tradition helps separate the Steelers."
Here's the rest of the top-10 list after the Steelers and Colts:
Oakland Raiders
(my first-place vote -- just look cool, baby),
Green Bay Packers
,
San Diego Chargers
, Cowboys,
Minnesota Vikings
,
Cleveland Browns
,
Chicago Bears
and
Miami Dolphins
.
Below are some key aspects of the vote:
Walking the Runway:
We are thrilled to have a celebrity presence this week. Former "Project Runway" contestant Peach Carr, a successful Chicago fashion designer and self-professed sports nut, lent her expertise this week.
Predictably, her opinion differed greatly from many of us slouches. Hey, sportswriters are rarely accused of being spiffy, snappy, hip or even presentable, so what do you expect?
The most telling of Carr's selections was her choice of the
San Francisco 49ers
at No. 2. They were among the six teams shut out by the rest of us. I'd listen to the Peach, San Francisco.
Carr went with the hometown Bears as her top choice. The Bears finished ninth in our poll. Major fashion buttons to Seifert. He was the only voter to agree with the professional. Reached for comment, Seifert had this to say: "Yesssssss."
Well said, Mr. Blackwell.
Carr placed the
Houston Texans
as her No. 6 helmet. It was also one of the six helmets the rest of us neglected.
You made it work, Peach. Auf Wiedersehen to the rest of us.
The Lone Vote State:
In an upset, the Cowboys' helmet finished sixth. Graham was the lone blogger to vote Dallas' helmet first.
"I was shocked to see nobody else put the Cowboys at the top of their ballots," Graham said. "That helmet is the most iconic of them all. The lone blue star is known immediately by grandmothers who never watch football. It's a classic look that strikes you whether you're watching from the stands or at home. There's no tiny print to read, no cluttered symbols to decipher. You see it, you know it. And it likely conjures a visceral reaction whether you're a fan or not."
Going traditional:
In addition to the 49ers and Texans, the
Tennessee Titans
,
Cincinnati Bengals
,
Atlanta Falcons
and
Arizona Cardinals
were the only teams shut out by the eight voters. The 49ers are the only team in the group that has a history-rich franchise. However, the top 10 is dominated by tradition-rich teams.
NFC West blogger Mike Sando saw a trend.
"My thought is that success helps a brand become appealing in a lot of cases," Sando said. "Would the Steelers' helmet really rank first if the team had tanked every year? I do not think so. Look at the Colts, Raiders, Packers, Cowboys, Browns ... all have storied histories."
Kicking it old school:
If the "throwback" helmets were allowed in the voting, I bet things would be different. My prized possession (probably says more about my collection of stuff than my sentiment) is my complete set of NFL throwback mini helmets. It is proudly displayed in my office.
There are some beauties in that collection. That's one of the reasons I went with the
New York Jets
' helmet as my No. 2 choice. I like the old-style look. My favorite helmet of all time is the old-school
New England Patriots
helmet. I love me some Patriot Pat and couldn't get enough of watching the Patriots when the league honored the AFL in 2009.
Put your thinking helmet on. What do you think is the most fashionable helmet in the NFL? Fill the comments section below with your thoughts.
December, 21, 2010
12/21/10
9:00
AM ET
IRVING -- The Vikings' loss to the Bears created a six-team logjam for the No. 7 spot in the 2011 NFL draft.
The Cowboys, Browns, Texans, Redskins, Vikings and Titans are all tied with 5-9 records.
Next up for the Cowboys: The Arizona Cardinals, who are in a three-way tie with the Lions and Bills for the No. 4 spot in the draft.
The more the Cowboys win, the lower they'll draft in the first round. We believe that the Cowboys will be looking to draft a defensive back or offensive lineman -- both pressing needs -- in the first round.
Todd McShay ranked these corners with the highest grades before the start of the year: Nebraska's
Prince Amukamara
(95), Virginia's
Ras-I Dowling
(93) and
Janoris Jenkins
of Florida who got a 92.
Mel Kiper's Big Board, released earlier this month, had Amukamara at No. 5 and LSU's
Patrick Peterson
at No. 4.
At offensive line, McShay has Colorado tackle
Nate Solder
with the highest grade at 93. He's followed by Florida center
Rodney Hudson
(92) and Wisconsin's
Gabe Carimi
(91).
Carimi is No. 21 on the Big Board.
Here's what McShay had to say on our Insider Blog about Carimi:
"He's a better overall player now than the one I saw during preseason film evaluation. Carimi continues to improve his technique, especially his hand use, and he playing more under control and with better balance. In terms of athleticism in pass protection he's a notch below Jake Long when Long came out of Michigan, but Carimi is a very strong run blocker and at the very least will be a starting right tackle as an NFL rookie."
We're not saying the Cowboys can get any of these players, it's just interesting to know what's out there -- especially if the Cowboys finish at 6-10.
Last year, the Bills finished 6-10 and had the ninth pick of the draft and got running back
C.J. Spiller
.
What's available if the Cowboys should win their remaining two regular-season games and finish 7-9? Last year's case example: the Dolphins, Jaguars and Bears.
The Bears gave up their pick in the
Jay Cutler
trade to the Broncos, which picked 18th. The Dolphins would have drafted 12th, but they traded down. The Jags picked 10th.
October, 11, 2010
10/11/10
7:54
AM ET
Everything was supposed to be fixed. The Cowboys were supposed to be on their way. Everything does always go according to plan.
So ... what happened?
We're assuming you have questions
after the Dallas Cowboys' loss to the Tennessee Titans dropped them to 1-3 for the season -- while the rest of the teams in the NFC East found themselves on the winning side of things Sunday.
Calvin Watkins has answers, and he'll field your questions at 1 p.m. today.
Leave an early question or be there at 1
to see what Calvin has to say about the Cowboys.
October, 10, 2010
10/10/10
2:21
PM ET
The 1-2 Cowboys are coming off their bye week seeking to even their record against the visiting Tennessee Titans. Join the ESPNDallas.com crew around kickoff (3:15 p.m. CT) to chat.


October, 7, 2010
10/07/10
1:53
PM ET

Cowboys
LB
Keith Brooking
shares what his team does during its bye week, looks ahead to Sunday's game against the Titans and comments on
Randy Moss
' return to the NFC.


October, 3, 2010
10/03/10
10:43
AM ET
It's trendy to crack jokes about counting this weekend as a win for the Cowboys, a dig at Wade Phillips for comments made about the 2007 playoff bye being the equivalent of a win.
Phillips' point would have been much better taken if it hadn't been made in the wake of a home playoff loss to the Giants. Now, it's just a punchline.
OK, so the Cowboys won't be 2-2 by the end of their weekend off. But it's a pretty solid bet that they'll climb to .500 after hosting the Titans a week from today.
If the trends continue, Tennessee's offense will have a lot of trouble during its trip to JerryWorld.
The Cowboys are 3-0 the weeks after their regular-season byes under Phillips. The Cowboys' opponents – Donovan McNabb's Eagles, Jason Campbell's Redskins and Matt Ryan's Falcons – averaged only 16 points and 280.7 total yards during those games. The Cowboys had 10 sacks and forced seven turnovers in those victories.
Phillips will have two full weeks to create and implement a game plan to befuddle
Vince Young
. I like his odds.
July, 23, 2010
7/23/10
3:28
PM ET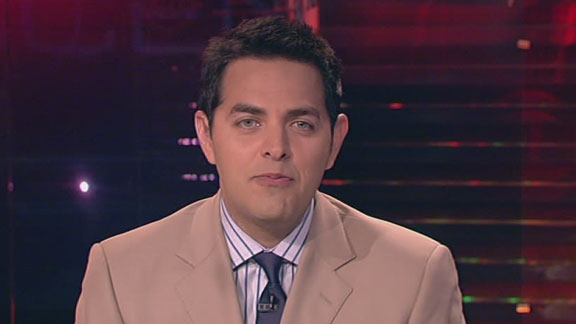 Besides agreeing to terms with second-round pick
Sean Lee
, the Cowboys made another roster move -- signing linebacker
Jay Moore
(Nebraska) and cutting wide receiver
Verran Tucker
.
Moore, drafted by San Francisco in the fourth round of the 2007 draft, has almost three years of NFL experience with the 49ers and
Tennessee Titans
. Tucker was signed by the Cowboys as an undrafted free agent out of California.
Also, linebacker
Stephen Hodge
(knee) -- a sixth-round selection out of TCU last year -- and fourth-round safety
Akwasi Owusu-Ansah
(shoulder) will start training camp on the physically unable to perform (PUP) list.
June, 14, 2010
6/14/10
2:36
PM ET
When pressed, Jerry Jones will acknowledge that there are some positions that could be considered concerns for the Cowboys.
"But it's an arrow pointing up," Jerry said, figuring that the Cowboys will be fine at kicker, left tackle, safety, etc. if what he saw this offseason is any indication.
His biggest worry for the 2010 Cowboys is something that's completely out of their control. (It's the last item in
Calvin Watkins' column
.)
"I'm concerned about who we're playing, our competition," said Jerry, although he mentioned in the next breath that he believes the Cowboys can be better than last season.
The Cowboys definitely have their work cut out for them. According to
numbers crunched by our buddies in Bristol
, no NFC team has a tougher scheduled, based on opponents' records last season. Only the
Tennessee Titans
and
Houston Texans
have a tougher schedule, and the margin is a grand total of one game.
Dallas' schedule is especially difficult down the stretch. They face the two Super Bowl XLIV teams in consecutive weeks, followed by three games in the final four weeks against foes coming off double-figure-win seasons.
Then again, maybe the final four weeks won't be so bad. Two of those games are against the Philadelphia, which is in a franchise quarterback transition after getting swept by the Cowboys last season. Another is against the Cardinals, who are likely to take a step back after Kurt Warner's retirement.
No matter what, if the schedule is your most significant concern in June, you're either delusional or destined to be a contender. In this case, it looks like the latter.
January, 4, 2010
1/04/10
2:30
PM ET
ARLINGTON, Texas -- Wade Phillips knew the questions about his 0-4 career record in the playoffs were coming.

"Didn't win in December or something," Phillips said, mocking the questions from last month. "Who knows? Gee. I just don't believe in those things. I just think each team's different and if you make a run and win them all, you've won a lot."

Hate to come across as a Wade apologist, but the man told us last month that past results weren't an indicator of future success and then the Cowboys proved him right. They have that opportunity again Saturday against the Eagles, which would end the franchise's 13-year postseason win drought.

"This team hasn't won in the playoffs," he said, "but they haven't lost in the playoffs."

It's not as if Phillips has failed to prepare his teams to compete in the playoffs. Three of the four losses have come by a touchdown or less.

The '99 Bills lost on the Music City Miracle, which Phillips will mutter about being an illegal forward pass until the day he dies. The Tennessee Titans used that game as a springboard to the Super Bowl.

The '07 Cowboys were upset by a New York Giants team that ended up winning the Super Bowl. Phillips was rightly ridiculed for his "best team lost" speech the next day, but the Cowboys win that game if Patrick Crayton makes an easy catch on third down or finishes his route on the final drive.

There is no comfort in a close playoff loss, but it's foolish to draw the conclusion that Phillips can't win in the playoffs just because he hasn't done it yet.