Dallas Colleges:

Daryl Washington
July, 22, 2014
Jul 22
9:40
AM CT
The Big 12 media days continue on Tuesday in Dallas, as Oklahoma's Bob Stoops and new Texas coach Charlie Strong each take the stage. Keep this page open throughout the day's proceedings as we bring you the latest from our reporters, who will cover all 10 teams at the event.
August, 16, 2010
8/16/10
11:16
PM CT
By
Jeff Caplan
| ESPNDallas.com
A lot of people believe
TCU
senior linebacker Tank Carder is headed for a big season.
Carder on Monday was named to the watch list for the Dick Butkus Award, honoring the nation's top linebacker.
Former TCU All-American Daryl Washington, who had a team-high 13 tackles for the Arizona Cardinals in his professional debut Saturday, was a 2009 Butkus Award semifinalist.
The Butkus Award is the fourth national award to recognize Carder, the Mountain West Conference Preseason Player of the Year, as a candidate. He also appears on watch lists for the Chuck Bednarik Award, Bronko Nagurski Trophy and Rotary Lombardi Award.
Carder, from Sweeney, was an All-MWC selection in his first year as a starter last season. His 89 tackles placed second on TCU behind only Washington (109) and were 19 more than the next-closest Horned Frog (Alex Ibiloye, 70). Carder was third with 10 tackles for loss and he topped the Horned Frogs while tying for second in the MWC with 10 pass breakups.
Carder is one of seven returning starters on a TCU defense that has led the nation in total defense each of the last two seasons.
August, 4, 2010
8/04/10
2:42
PM CT
By
Josh Davis
| ESPNDallas.com
FORT WORTH, Texas -- Replacing an All-American defensive end like Jerry Hughes is never easy, but according to TCU coach Gary Patterson, they will just keep plugging in players to a system that works.

"I was wondering if I'd ever have a team like the 2008 team," Patterson said. "We lost seven starters that started clear back when we beat Adrian Peterson and Oklahoma. I was like, 'How in the heck are we going to replace those guys?' Then all of the sudden a Jerry Hughes takes a Tommy Blake's place, and [linebackers] Daryl Washington and Tank Carder took Robert Henson and Jason Phillips' place.

"That's our whole thing, and I think we're finally starting to get a little closer to it, what we try to do is not be a good football team every once in awhile, but a good program. And that's what good programs do--the next guy just steps up and finds a way."

However, Patterson said this year he won't have a pass rushing threat like Hughes (11.5 sacks last year). Hughes graduated and was drafted in the first round of the NFL draft by the Indianapolis Colts.

"I don't think we have a Jerry Hughes on our team at defensive end," Patterson said. "But we have all the rest [of the defense] coming back, and all the rest of them are a year older of playing, and so all the rest of them might be able to make up for [the loss of] Jerry Hughes."

Patterson and a handful of his players talked to media at TCU's Reporting Day luncheon on Wednesday. Senior defensive tackle Cory Grant said someone will step up and help the defense transition.

"Every year you're going to have something different," Grant said. "It was Jerry Hughes last year and the year before that. Now we're just going to need that guy to stand up, and we never know who it's going to be. It could be somebody who's expected to be or someone who is not. Only time will tell and two-a-days is the beginning point for that."

Patterson said earlier this summer he may consider running the defensive ends by committee, as senior Wayne Daniels will still take a lot of snaps on the right, but the left side will be filled with some combination of senior Clarence Leatch, junior Braylon Broughton, sophomore Ross Forrest and redshirt freshman Stansly Maponga.

Carder said everyone in the blitz packages will need to step up to create pressure, but he isn't worried.

"I'm sure with [Hughes] leaving, somebody else wants to step into his role, whether it's Wayne Daniels, Kelly Griffin or Cory Grant," Carder said. "I'm sure everybody will step up, and there won't be just one monster on the defensive line, we'll all be monsters."
April, 25, 2010
4/25/10
12:17
PM CT
By
Jeff Caplan
| ESPNDallas.com
TCU Horned Frogs
long snapper Clint Gresham and cornerback Rafael Priest are free-agent additions to the Super Bowl champion New Orleans Saints, while
offensive tackle Nic Richmond is headed to the San Diego Chargers.
When combined with draft picks Jerry Hughes (first round, Indianapolis Colts), Daryl Washington (second round, Arizona Cardinals) and Marshall Newhouse (fifth round, Green Bay Packers), TCU will have six players from its 2009 team in NFL camps this summer.
In his nine seasons as TCU's head coach, Gary Patterson has had 47 players sign NFL contracts.
January, 27, 2010
1/27/10
2:08
PM CT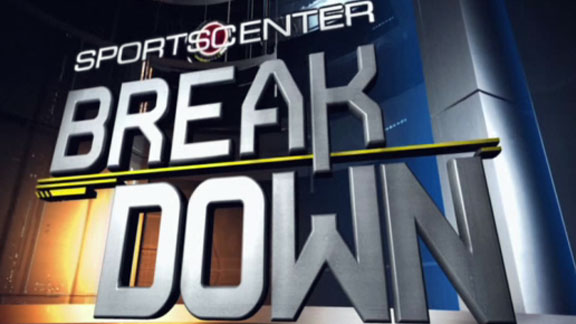 Todd McShay analyzes the draft prospects for the four top collegiate players from Texas at the Senior Bowl: UT's
Roddrick Muckelroy
and
Lamarr Houston
, Baylor's J.D. Walton and TCU
Daryl Washington
.
January, 9, 2010
1/09/10
10:00
AM CT
Four TCU players -- deep snapper Clint Gresham, defensive end Jerry Hughes, offensive tackle Marshall Newhouse and linebacker Daryl Washington -- will attend the NFL combine Feb. 24 - March 2 at Lucas Oil Stadium in Indianapolis.

Gresham, from Corpus Christi, is the latest addition to that group (he accepted his invitation Friday) and probably the least known. He's been the short and long snapper in every game the last three seasons. He started his career at Oklahoma, but transferred to TCU. He was a walk-on before earning a scholarship.

TCU already has a recent long snapper in the NFL in Jared Retkofsky, who just finished his second season with the Steelers. He attended the NFL combine in 2007.
January, 5, 2010
1/05/10
2:31
AM CT
SCOTTSDALE, Ariz. -- As I sit here back at the hotel, a few things are running through my mind. So here are my thoughts. I welcome yours.

* I never expected TCU to come out nervous. When it came to big games this season, TCU was ready. BYU. Utah. They crushed those teams, jumping on them from the start. But the Frogs honestly looked a little scared on Monday. That surprised me.

* TCU's defense gave up 10 points. But it was not one of their best games. Boise State wide receivers were open (against a depleted secondary dealing with injuries) and quarterback Kellen Moore had way too much time to make decisions. TCU couldn't get enough pressure on him and he did enough to win the game.

* The fake punt was a good call. But it's what happened after that they cost TCU. The defense just seemed to go flat. They had worked so hard to stop them and force the punt and one 29-yard play altered the feel of the game. After the fake punt, Boise State was able to move it right down.

* One loss does not take away an entire season. I saw plenty of disappointed Frog fans. That's understandable. But this is still a top-10 team and it's one that should be ranked in the top-1o to start 2010. They didn't play well on Monday and still had a chance to tie the game. Heck, the tying touchdown pass was dropped with less than five minutes left.

* 2010, though, just got tougher. Boise State will be on TCU's radar screen the whole season. Why? Because the Broncos will start in front of TCU in 2010 and they have a tougher nonconference schedule with Virginia Tech on it. So if Boise State and TCU go undefeated, it's likely Boise State would stay in front. We'll see.

* I do think TCU will use this loss as motivation. That was a depressed locker room. And I understand the mood didn't change once the team got back to the team hotel tonight (they won't depart until tomorrow for Fort Worth). This will be just like that Utah game from 2008.

* Don't worry about Andy Dalton. He had a bad game. But he's mature beyond his years and I don't think this will impact him next season at all. He'll come out and play well. He didn't get much help from his receivers on Monday, either. I know Dalton threw the three picks -- one was particularly costly. But several receivers dropped big passes (including the TD pass late).

* I was also surprised TCU couldn't run the ball. Boise State's rush defense was not that great all season (Fresno State and Nevada ran on them). I thought TCU could have tried to run the ball more on Monday, too. They kind of helped make themselves one-dimensional. But give Boise State credit for that too.

* TCU sure will miss Jerry Hughes and Daryl Washington. Both have good NFL careers in front of them.

* One final note: From a guy that has watched TCU football for years, this program sure has come a long way from 1-10 in 1997, the year before Dennis Franchione and Gary Patterson arrived. Enjoy that, Frog fans. There's no reason to think TCU can't find a way to get back to a BCS bowl next year.
January, 4, 2010
1/04/10
12:17
PM CT
SCOTTSDALE, Ariz. -- TCU offensive tackle Marshall Newhouse accepted his invite to the East-West Shrine Game, which is in Orlando, Fla., on Jan. 23.

Newhouse has started all but one game for TCU over the last three seasons in becoming a critical member of the Frogs' offensive line.

Newhouse isn't the only Frog playing in some of these postseason games. Jerry Hughes and Daryl Washington are playing in the Senior Bowl on Jan. 30.
January, 3, 2010
1/03/10
9:17
PM CT
SCOTTSDALE, Ariz. -- TCU defensive end Jerry Hughes and linebacker Daryl Washington accepted invitations to play in the 2010 Under Armour Senior Bowl in Mobile, Ala., on Jan. 30.

The game is televised live on NFL Network.

Hughes, a two-time consensus All-American, has 15 tackles for loss, including 11.5 sacks this season. He led the nation with 15 sacks and six forced fumbles last year.

Washington leads the 2009 Frogs with 99 tackles, including 7.5 for loss. He also has a team-high three interceptions.
January, 1, 2010
1/01/10
9:00
AM CT
A few TCU defensive players met with the media after practice on Thursday. One was linebacker Daryl Washington. Here were some of his thoughts:
"

We have to go out there and play. Let everything take care of itself.

In my opinion, we're both great teams. You have two great teams playing against each other in two

different conferences. As far as dominating those conferences, you're establishing yourself somewhere

in the Top 5.
"Boise State is a great team.
He's (Kellen Moore) a smart player and knows the offense. He knows football. Sometimes you have to
get pressure on him. If we can get pressure on him it will be a great game for us.
Maybe they have more experience this year. They brought a lot of players back. They're going to be a
great team. They're going to be ready to play. I'm just looking forward to it.
"We know they're going to come out with some trick plays. We know they're going to try to catch us off
guard and make us feel uncomfortable. I think we're well prepared.
They have some speedy guys on the offense. Receivers and running backs. With our speed and our
aggressive play, it will be fun to watch."
December, 15, 2009
12/15/09
1:02
PM CT
By
Jeff Caplan
| ESPNDallas.com
The Sporting News
, in a nod to TCU's stellar defense, selected three
TCU Horned Frogs
defenders to its 2009 All-American teams.
Defensive end Jerry Hughes, with 11.5 sacks, made the first team. Linebacker Daryl Washington was selected to the second team and cornerback Rafael Priest is on the third team. TCU's defense is ranked No. 1 in the nation.
Meanwhile, coach Gary Patterson picked up another national coach of the year award, winning the George Munger award. Patterson has the No. 3 Frogs (AP top 25, No. 4 in BCS) headed to the Fiesta Bowl Jan. 4 to take on No. 6 Boise State.