Jerry Jones chats with Samantha Steele about the significance of hosting Alabama and Michigan at Cowboys Stadium.
Lee Corso and Jerry Jones make their predictions for Michigan vs. Alabama at Cowboys Stadium.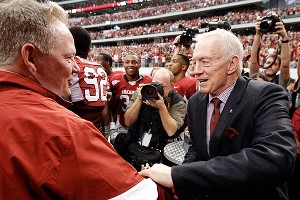 ARLINGTON, Texas -- R.C. Slocum coached Texas A&M to its first and what now looks like it will be its only Big 12 title in 1998.Dallas Cowboys owner Jerry Jones was a co-captain of Arkansas' only national title team back in 1964.
This is a busy weekend in Arlington.On Saturday, the Rangers are hosting the Tampa Bay Rays in Game 3 of the ALDS, and Texas A&M takes faces Arkansas at Cowboys Stadium.
First came this emphatic statement: "We're not looking to expand at all." Those are the words of Big 12 Conference commissioner Dan Beebe on Tuesday as he explained how the Big 12 avoided collapse, emerged richer as 10 and how it plans to move forward as such.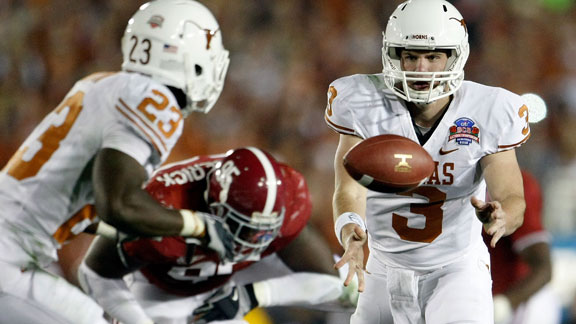 Texas A&M made itself the wild-card in conference realignment maneuverings, flirting with the SEC and threatening to set aside more than 100 years of rivalry with Texas to chart a new future.