December, 19, 2013
Dec 19
5:38
PM ET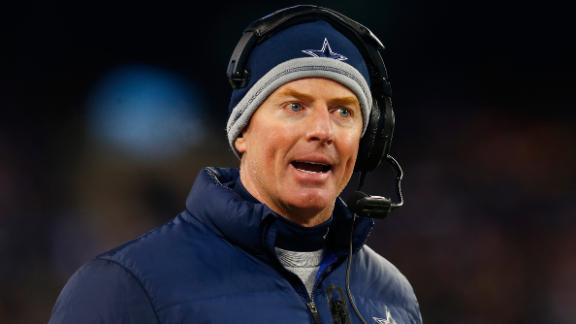 IRVING, Texas -- With a defense that is beaten up physically and mentally, Dallas Cowboys quarterback Tony Romo admitted it has had an effect on the offense down the stretch.
"I think we're a football team that has small margin for error," Romo said. "I think we understand that we have to play a very sound football game with little or no turnovers each football game we play in. We've done a good job of that all season and we didn't do that as well last week, so we got to go back to that."
Romo was intercepted twice late in the fourth quarter of last weekend's 37-36 loss to the Packers, setting up Green Bay's winning score and ending the Cowboys' chances at a comeback. The Cowboys are 1-2 when they score at least at least 35 points in a game this season. The rest of the NFL is 51-2 when it scores at least 35 points.
The Dallas defense has given up a franchise record for yards in a season (5,982) and is on pace to give up the most points in a season in team history. Despite the woes, Romo carries belief into Sunday's game against the 3-11 Washington Redskins.
"Everything that you've done this whole offseason and throughout the season is to build to this point," Romo said. "I think we have an opportunity to do something these next two weeks that get us in the playoffs and win the NFC East. And not a lot of teams can say that in our division right now. Two of them are done, two of them have a chance."