Dallas Cowboys:

Grudge Match
December, 24, 2011
12/24/11
8:00
AM ET
By
Bryan Broaddus
| ESPNDallas.com
Cowboys defensive coordinator Rob Ryan vs. Eagles RB LeSean McCoy:
With as many weapons as the Eagles have on offense, this is the one matchup the Cowboys cannot afford to lose.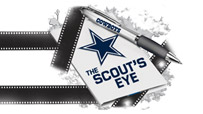 Rob Ryan and his staff must find a way to put his defensive players in the best positions to make plays. When you study the Eagles, you understand the dynamic of what
Michael Vick
brings to the game and how dangerous he can be to defend, but McCoy is truly what makes this Eagles offense go. With McCoy, it's about dealing with his explosive plays that cause defenses the most trouble.
Eagles offensive coordinator Marty Mornhinweg uses McCoy in so many different ways, whether it's on the stretch play, sprint draw or the screen. Mornhinweg does a great job of getting McCoy one-on-one in space, which puts so much pressure on a defense to have to make a sure tackle.
McCoy has that rare stop-start quickness that backs like
Barry Sanders
had. He has the ability to allow the play to develop front side, then see what is happening back side, plant his foot and make a cut into the open space. Many a day I observed Sanders doing the very same thing for the Lions.
McCoy does an outstanding job of avoiding tackles because of this skill. He has the ability to run out of the negative play.
Mornhinweg likes to use McCoy in the screen game. It doesn't matter at what point or where on the field, the Eagles will run a screen to McCoy.
PODCAST
ESPN NFL analyst Darren Woodson hops on to dissect the Christmas Eve matchup between the Cowboys and Eagles.

Listen

The last time these teams met, Ryan played his safeties deep to prevent the vertical passing game of the Eagles. I believe you will see
Gerald Sensabaugh
and
Abram Elam
lining up at normal depth, but also one or the other down in the box helping with the running game and the potential for the cut-back run.
The second area that should help Ryan is that
Sean Lee
will be back in the mix. Like many of the defenders in the last meeting, Lee was not at his best, and then got hurt and was out of the game. Ryan needs Lee to be special in this game and if the Cowboys are going to contain McCoy, it will be because of Lee,
DeMarcus Ware
and
Anthony Spencer
. The defensive ends will need to be on point, but so will the linebackers for Ryan.
Cowboys RT Tyron Smith vs. Eagles DE Jason Babin:
Smith really struggled with the inside spin move of Babin when these teams met in Week 8. Smith indicated that he has a better feel and understanding of what he has to deal with in playing Babin the second time around.
What makes Babin so dangerous on that move is that he is able to rush to the depth of the quarterback in the pocket, get the weight of the offensive tackle on his right foot, then spin hard inside and right on top of the quarterback for the sack. Smith really struggled early in the season when the rush came to the inside, not with the wide rushers. Since that game, he has done a much better job of handling those types of moves.
Smith will also need to be able to handle Babin in the running game, whether that is reaching him to the front side or play side or when the ball goes away. Babin is not as good as Eagles right DE
Trent Cole
playing the run, but because of his motor and effort he is one of those guys Smith is going to have to block to and through the whistle.
Smith needs to turn this game into a brawl against Babin and try to beat him up with power. Babin can't go toe-to-toe with Smith power-wise, so beating him up will go a long way toward trying to slow his rush and having a better chance of controlling him.
Cowboys FS Gerald Sensabaugh vs. Eagles TE Brent Celek:
The Eagles' leading receiver is tight end Brent Celek. When you study the games, it is very evident that he is Vick's favorite target. When Vick gets in trouble or he feels pressure, Celek is the guy he is looking to.
Celek is similar to
Jason Witten
in the way he plays. He lines up all over the formation, like Witten, but when Celek can and will do the most damage is when he lines up inside as a normal, true tight end. You will generally see Celek line up on the offensive left side because when he runs his routes to that side, it is easier for the left-handed Vick to make that throw.
Celek is too dangerous a player to cover with
Frank Walker
, who earlier in the season did a nice job against tight ends but has not been as productive lately. I could see Ryan putting Sensabaugh in coverage to deal with Celek. Sensabaugh does have the cover skill to run with Celek and can be physical enough when he needs to be.
Last week, Jets coach Rex Ryan tried to cover Celek with cornerback
Antonio Cromartie
, but that didn't work out well. Of the two Cowboys safeties, Sensabaugh does have the better cover skill, and next to dealing with McCoy, this will be the next most important job for the defense.
December, 16, 2011
12/16/11
11:00
PM ET
By
Bryan Broaddus
| ESPNDallas.com
Cowboys' run defense vs. Buccaneers RB LeGarrette Blount:
The run defense for the
Dallas Cowboys
has been very up and down this season. After a week where they struggled against the Giants'
Brandon Jacobs
, the Cowboys get a similar challenge with another physical back in Blount.
There is no doubt in my mind that the
Tampa Bay Buccaneers
will try to run the ball on the Cowboys' front seven to take the pressure off quarterback
Josh Freeman
. Freeman has struggled the most with his accuracy. Having success with Blount running the ball would create better down-and-distance situations for Freeman. It sounds simple, but it's true: When a team is ahead of the chains, it makes the offense work that much better. When teams have been able to keep Freeman in long down-and-distances, he has had his most difficulty.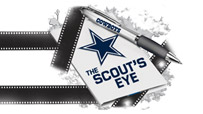 Blount is a punishing runner who pinballs his way through tacklers. He is not explosive or fast, but he is powerful. In the Green Bay game, I counted seven tackles that he broke on his way to a rushing touchdown. It will take more than one man to bring Blount down.
If the Cowboys struggle to get off blocks and don't get defenders to the ball, it will be a long night for this defense, much like it was against the Giants. Look for Rob Ryan to commit early to trying to stop the Buccaneers from running the ball with Blount. If he doesn't, that will take a great deal of pressure off Freeman.
Cowboys WR Miles Austin vs. Buccaneers CB Ronde Barber:
I am looking for this matchup to be a battle out of the slot when Jason Garrett puts three receivers on the field.
Barber is a veteran corner who has had his share of big plays, whether it is in coverage or blitzing out of the slot to make a sack. Barber doesn't have the physical skill to shut down Austin, but he has an advantage because he is very smart and has an outstanding feel for how to position himself en route to defend the ball.
Barber has struggled the most this season with his tackling.
Tony Romo
needs to find ways to get Austin the ball on the move and force Barber to play a physical game. Barber is not a big guy, and when he has to play against a physical receiver, he struggles to match that style.
PODCAST
What's wrong with the Cowboys? Who's to blame? Is Rob Ryan falsely confident? Is it time to mix up the core? Tim MacMahon, Bryan Broadddus and Calvin Watkins discuss the state of the Cowboys.

Listen

The biggest weakness of the Buccaneers' defense is that the secondary struggles to tackle.
Aqib Talib
is the most talented of the cornerbacks and safety
Sean Jones
is physical player, but Barber and safety
Tanard Jackson
struggle to get guys on the ground.
Next to the St. Louis Rams, this was the poorest tackling secondary that I had studied. When you are a poor tackling defense, it leads to big plays. Look for Garrett to use Austin a number of ways out of the slot and on the outside to take advantage of a secondary that will give up space to work.
Cowboys OLB Anthony Spencer vs. Buccaneers RT Jeremy Trueblood:
The Giants visited Cowboys Stadium with an offensive line that was banged up and struggling to protect
Eli Manning
but managed to keep him upright against a Cowboys front that did not do a good enough job of applying any type of pressure or getting off blocks in the running game.
The Cowboys will face a Buccaneers offensive line that is solid at left tackle and right guard but tends to have problems everywhere else. If the Cowboys are going to make any type of real playoff push, they are going to have to get players outside of
DeMarcus Ware
to step up and play at a higher level.
This week, the Cowboys have a winnable matchup on the outside with Spencer against Trueblood, who is a straight-legged player who struggles to move or adjust. Trueblood plays way too tall, and you see defenders drive him back off the ball in the passing game. You also see him playing with little or no power in the running game.
The one player that saves the Buccaneers on the right side is right guard
Davin Joseph
, who in my view is an outstanding player. If the Cowboys are able to attack the middle of the pocket and force Joseph to have to focus inside, it leaves Trueblood on an island with Spencer or whomever Ryan puts to that side. The Cowboys need to have someone step up and this is the side where some success could be had.
December, 10, 2011
12/10/11
8:00
AM ET
By
Bryan Broaddus
| ESPNDallas.com
Cowboys CBs Terence Newman and Mike Jenkins vs. Giants WRs Hakeem Nicks and Victor Cruz:
I really do believe that both of these teams' defensive backs will be under attack.
The Cowboys' receivers can cause just as much damage to the Giants as the Giants can against the Cowboys. The Cowboys have done a nice job of defending the run after two weeks where they were not as good. I believe that other than protecting
Tony Romo
in this game, how they play against the Giants' receivers will determine whether they win or lose.
The Cowboys cannot allow Nicks and Cruz to dominate this game. I said in my preview of this game that I wouldn't worry about Mike Jenkins as much in this game after what I saw him do against
Larry Fitzgerald
last week. His confidence level and technique were both high, and his level of play reflected that.
The Cowboys can get in trouble if Newman doesn't play aggressively enough against Nicks or Cruz. Newman has had his struggles driving on the ball from off coverage.
Both Nicks and Cruz are outstanding route runners and do a nice job of selling routes.
Eli Manning
has done a nice job in the games that I studied of getting the ball in spots where they can make plays. Nicks is a physical receiver, and Cruz is slippery.
Orlando Scandrick
is also going to be called in to have to deal with these two receivers, as well. If the Cowboys are going to have success on defense, it will be the pass rush, but more importantly the coverage downfield, that makes the difference. The Giants will make their share of plays, but it's the number of big plays that the Cowboys must be worried about.
If Rob Ryan's defense gets off the field more than Perry Fewell's, it will because Newman and Jenkins play outstanding.
Cowboys LT Doug Free vs. Giants DE Jason Pierre-Paul:
In the history of this series, the Giants have always had a defensive end that the Cowboys have had to deal with. When I was growing up going to games, it was George Martin. Later it was
Michael Strahan
,
Justin Tuck
and
Osi Umenyiora
. The Giants have once again hit on a second-year player that has those similar traits that the great ones before him have possessed.
Pierre-Paul is an explosive player that can be a nightmare for offensive tackles because of the way that he is able to get up the field before the tackle has the ability to adjust. Pierre-Paul is to the Giants what
DeMarcus Ware
is to the Cowboys' defense. They like to line him up at different positions. Defensive coordinator Perry Fewell will play Pierre-Paul as a nose in a three-man rush, trying to take advantage of the mismatches inside with the slower guards and centers. Fewell will stand him up like he does Tuck and rush him in a combination game with the line and linebackers, trying to attack the blocking scheme that way.
The one advantage that Free and right tackle
Tyron Smith
will have is that Pierre-Paul is not one of those overpowering types of players that tend to give them problems.
The Cowboys can take advantage of Pierre-Paul in the running game because he wants to get up the field quickly. Jason Garrett can attack running the ball inside of him. Look for the Cowboys to either block down on him or try to kick him outside and run the ball inside.
Free's plan will be to try to get his hands on Pierre-Paul as quickly as possible before he has a chance to get going. If Free is able to stop or slow his rush, it will buy him a chance to get in position to finish the block because Pierre-Paul isn't strong enough to counter that.
Cowboys NT Jay Ratliff vs. Giants C Kevin Boothe:
I love this matchup for the Cowboys. The opportunity is there to get pressure in the face of Manning through the middle of the pocket.
The one area that Manning has always struggled with in his career is when you can get more pressure on him, the more likely he will make a poor throw off his back foot. Manning is not one of those quarterbacks that will stand in the pocket and make a tough throw. The cleaner the pocket, the more success he has.
In the Saints and San Francisco games, he made poor throws that were intercepted off pressure. The pick-six against the Packers was caused because he was late with the ball to the outside.
Boothe is a guard that is having to play center because of starter David Baas' neck problems. I look for Ratliff to take advantage of Boothe attacking him up the field. When I watch Boothe play, I don't see a guy that will fire his hands inside and control the rushers. Boothe likes to place his hands on the rusher and try to control him with his upper body. Ratliff has too much quickness and power for Boothe to handle. Boothe couldn't move his feet quick enough to have to cut off Ratliff in the running game.
I expect both Ratliff and
Sean Lissemore
to be able to control the middle of the Giants' offense in the running game but also cause problems in the passing game with pressure inside. If Ratliff is able to do this, it will cause the Giants to have to use their guards to help, which opens up the likelihood of single blocks by the Giants' tackles against the Cowboys' pass rushers. That's a matchup the Cowboys can also win.
December, 3, 2011
12/03/11
8:00
AM ET
By
Bryan Broaddus
| ESPNDallas.com
Cowboys CBs Mike Jenkins and Terence Newman vs. Cardinals WR Larry Fitzgerald:
This week Rob Ryan and his secondary are going to have to deal with one of the top five playmakers in the National Football League.
Fitzgerald is so dangerous because of his ability to not only run routes and gain separation but also catch the ball no matter how poorly it is thrown. Other than
Kurt Warner
, Fitzgerald has never been blessed with an outstanding quarterback that can consistently get him the ball on the move, where he is the most productive.
PODCAST
Official scout of ESPND Dallas Bryan Broaddus previews the Cowboys' matchup against the Arizona Cardinals.

Listen

When you study Fitzgerald, you see a receiver that never changes speed when he runs routes.
Miles Austin
has this same trait as well. When you have this ability, you can put a great deal of pressure on the cornerbacks because most receivers have to settle down to cut or break in the route. From that standpoint, it's much easier to break on the route once you see the receiver adjust. Fitzgerald doesn't give cornerbacks that opportunity to read him and drive on the ball.
Another problem that Fitzgerald presents is his ability to take his routes all over the field and at all different depths. He is a fearless route runner as well and is not afraid to catch the ball between safeties in the middle of the field and turn it into a nice gain like he did against Baltimore.
The Cowboys can't afford to allow Fitzgerald to make plays in this game like
Jabar Gaffney
and
Brandon Marshall
did the last two weeks. This will be a huge test for Newman, who hasn't been his best the last two games, mainly in off coverage. Jenkins can be up to the challenge, but how solid is that hamstring? I am sure that Larry Fitzgerald will find out.
Cowboys LG Montrae Holland vs. Cardinals DT Darnell Dockett:
This has the potential to be a bad matchup for the Cowboys because of the way that Holland has struggled against players that have explosive quickness up the field.
Dockett is the type of guy that will be a handful for Holland because he attacks you
right now
. Dockett doesn't give the blocker much time to react.
Holland will struggle the most trying to get out of his stance quickly and adjust on the move. Dockett can be disruptive. If Dockett is allowed to penetrate, it will throw off the blocking assignments by someone like
Kyle Kosier
from the backside or
John Phillips
from fullback when the Cowboys try to get the run to the edge.
Dockett will also create push in the middle as a pass rusher. The Cardinals will also use him to angle to one side then bring a linebacker in the opposite direction. This inside twist with the linebackers was the best way that the Cardinals were able to get pressure.
When teams have been able to get pressure inside on the Cowboys, it has been attacking the middle of the pocket.
Phil Costa
played one of his better games overall last week when it came to adjusting to stunts and games. With that being said, I fully expect the Cardinals to try to attack from the inside, mainly with Dockett over Holland
That is the one matchup along the offensive line that the Cardinals have the best opportunity to win and cause the Cowboys the most problems offensively.
Cowboys punt coverage unit vs. Cardinals PR Patrick Peterson:
If Fitzgerald is the most dynamic player on this Cardinals' offense, then cornerback Patrick Peterson is the most dynamic player on defense but especially as a punt return man.
Peterson has a rare talent and presents a great challenge for this Cowboys punt coverage team. Peterson is so dangerous because he, like Fitzgerald, is fearless with the ball in his hands. He is not afraid to catch the ball anywhere on the field and start a return. His vision is outstanding, but he is also a physical runner. Peterson is not a small man like a
DeSean Jackson
, but he has the same type of quickness, burst and speed.
When you watch Peterson, you see a big man who does a nice job of breaking tackles. Jason Garrett spoke of having to get bodies to Peterson to get him on the ground.
The Cowboys are ranked 21st in the league in punt coverage; the Cardinals are second in returns. With a healthy
Mat McBriar
you could directional punt Peterson in a corner and try to cover. I still think the Cowboys will try this, but how successful they can be will be up in the air.
The bottom line is the Cowboys cannot allow Peterson to change the game with punt returns.
November, 24, 2011
11/24/11
8:00
AM ET
By
Bryan Broaddus
| ESPNDallas.com
*Cowboys CBs Terence Newman and Orlando Scandrick vs. Dolphins WR Brandon Marshall:
After what Redskins receiver
Jabar Gaffney
did last week against the Cowboys secondary, there has to be some concern about this week's matchup with one of the most physical receivers these corners have faced since the Lions'
Calvin Johnson
.
There is no simple way to put this other than Newman and Scandrick had better be ready for a receiver that uses his hands and body to buy space when he is running routes. Marshall will try to beat up on corners.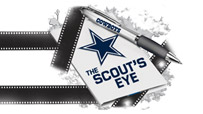 He really is an outstanding route runner. He is so smooth at doing it that he will run full speed up the field, eating the cushion of the corner, then hitting the brakes and working outside to get the corner off-balance.
One of Marshall's better routes is the slant. When the Dolphins need a first down, they will go in that direction.
Marshall can also be a problem in the red zone. Marshall is outstanding adjusting to the ball, whether it's back-shoulder throws or fades. Against the Bills last week, he made an outstanding catch along the end line, adjusting to a pass from
Matt Moore
with a defender on his back.
In studying the Dolphins games, you can see the confidence that Moore has in Marshall. He is not afraid to throw him the ball no matter how covered he is.
The Cowboys secondary cannot afford to have another off day like it did last week with holding calls and soft coverage. It's going to be a 60-minute game with Brandon Marshall.
*Cowboys ILB Sean Lee vs. Dolphins RB Reggie Bush:
Despite playing with one hand, Lee has been outstanding playing with a dislocated left wrist. You would never know that he is handicapped in any way playing with that club on his left hand.
Dolphins offensive coordinator Brian Daboll has done a nice job of using Bush in several different ways in his attack. In New Orleans, Sean Payton didn't use Bush as an every-down back, instead creating certain packages for him in the offense. Daboll uses him as a regular back, running him between the tackles.
Bush has really helped the Dolphins' offense when Miami uses him in play-action. He is such an explosive player that defenses are forced to step up to try to make an early tackle before he gets going, then routes develop behind them.
Bush is also effective as a route runner. Bush does a job running the choice or option routes. Bush has outstanding hands, and once he gets the ball in his hands, he can be a problem in the open field.
Lee doesn't have the speed or the quickness of Bush, but he does have the smarts to read routes and be in position to help defend. The Cowboys have to be careful when Bush has the ball in space. He is a powerful enough runner that can run through tackles. In the open field, he needs to be brought down quickly before he can do any real damage.
*Cowboys RT Tyron Smith vs. Dolphins OLB Cameron Wake:
This is going to be a serious battle Thursday afternoon.
I have to be honest that I didn't know much about Wake as a pass rusher, but I do now. Wake keeps coming at you. He plays with a high motor and nice intensity.
He is one of those players that tends to give Smith trouble because he plays with power and quickness. Smith can handle the athletic rusher all day, but he tends to struggle if he has to try to anchor down and stop a charge.
Wake is dangerous because of how quickly he is able to get up the field and get around the corner, but he does it with power. Wake is a good technique rusher and will use an arm-under move to free himself from the blocker.
In recent games, Smith has done a much better job of handling defenders that spin on him inside, like what
Jason Babin
did to him in the Eagles game. I don't believe that Smith will have troubles in the running game against Wake, but when the ball has to go in the air, Wake is a different animal. Smith will also get a shot at future Hall of Famer
Jason Taylor
as well, which is another good matchup.
November, 19, 2011
11/19/11
8:00
AM ET
By
Bryan Broaddus
| ESPNDallas.com
*Cowboys LT Doug Free vs. Redskins OLB Brian Orakpo:
The last time that Free and Orakpo met was Week 3 after Free had played one of the poorest games of his career at left tackle. Free struggled badly against the 49ers, not only with his technique, but his confidence as well.
Orakpo is the type of rusher that will come at you from all angles and all rush points. His game is similar to DeMarcus Ware's in that he just doesn't have one pass-rush move. What makes rushers like Ware and Orakpo difficult to block is their ability to use their hands with body position and feet.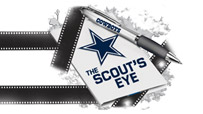 Orakpo is explosive off the edge and he can get into a blocker quickly, then turn the corner. Orakpo can also make himself small where Free doesn't get much of a hitting surface on him. If the tackle can't get his hands on him, then it makes it difficult to stop his path to the ball.
In the last meeting, Free was concerned about Orakpo's ability to sell him hard up the field then plant on his outside foot and come inside, leaving Free to have to try to adjust inside to stop his rush. Again, this goes back to what we have seen in Ware in that he has shown the ability to attack blockers inside or outside.
The Seattle and Buffalo games were more of what we have expected from Doug Free, which is a good thing when you are match up against a player of the talent of Orakpo.
*Cowboys nickel CB Frank Walker vs. Redskins TE Fred Davis:
With
Santana Moss
out of this game with a hand injury, the focus of the Redskins passing game now shifts to tight end Fred Davis. Since Walker joined the club, he really has done an outstanding job of playing the role of the nickel corner that plays inside against receivers but also handles the tight end. The Cowboys had a run there where they faced some outstanding tight ends and Walker has done a good job.
Davis is not like your normal tight end when it comes to playing inline. He is a decent blocker at the point of attack, the type that stays after you, but he really makes his living getting down the field.
Walker has been effective covering these tight ends by being physical with them. Walker has an advantage over, say,
Barry Church
because Walker knows what it is like to play on the outside, cover receivers and play routes. Davis can run routes better than most tight ends, so you need someone like Walker that is comfortable carrying receivers down the field.
If the Redskins do make it into the red zone, then you will most likely see the coverage switch to one of the safeties, either
Gerald Sensabaugh
or
Abram Elam
, who do a better job in a smaller area.
*Cowboys RB DeMarco Murray vs. Redskins SS LaRon Landry:
This will be an interesting matchup because Landry will be the eighth man in the box that Murray will have to deal with when finishing runs.
Landry is a physical player that plays with a burst and can bring a load when coming forward. Landry is the type of player that loves to go for the big hit and tries to punish ball carriers.
Murray has done a nice job of making himself difficult to bring down in the open field. Murray has had success taking the ball hard front side then cutting it back.
If
Tyron Smith
and Doug Free are successful cutting off the backside, then there will be a lane to run the ball. In that alley will be Landry to meet Murray.
Last week the Cowboys did a nice job of taking Bills safety
George Wilson
out of the game by throwing the ball early in the game and having success. Wilson, like Landry, is a big hitter that plays well in the physical side of the game.
The Redskins have a better front seven than the Bills with
Barry Cofield
and
Adam Carriker
along with outside linebackers Brian Orakpo and
Ryan Kerrigan
. If the Cowboys are going to have success running the ball, they are going to have to block these edge players in Orakpo and Kerrigan. Both these players are outstanding at chasing the play from the backside.
Secure these two and the ball has a chance to get to Landry. Don't and the running game will struggle, but there is no doubt that there will be some serious collisions between Murray and Landry in this contest.
November, 5, 2011
11/05/11
9:19
AM ET
By
Bryan Broaddus
| ESPNDallas.com
Cowboys OTs Doug Free and Tyron Smith vs. Seahawks DEs Chris Clemons and Raheem Brock:
Clemons and Brock are the Seahawks' most dangerous defensive players. Free and Smith were the most exposed in the Eagles game when
Trent Cole
and
Jason Babin
were able to get up the field quickly and work their outside shoulder or use a spin move underneath.
Through the first seven weeks of watching Smith play, the one area of concern is not when he uses his athletic ability to take rushers wide, but when he has to deal with the inside pressure. There have been games where Smith gets beat when the defender spins on him. Last week against the Eagles, Babin was able to get him by going hard up the field, getting his weight on his outside foot, then spinning hard inside. When Smith tried to adjust back, he was a one-legged football player and way out of position.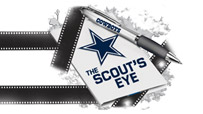 When watching these Seahawks ends, you see them play with explosiveness up the field. The real strength of Clemons and Brock is their ability to get up the field. Free has had his moments where he has been technique poor this season, so how he and Smith are able to adjust to the Seahawks rushers will go a long way to how successful the Cowboys will be able to move the ball.
Cowboys CBs Terence Newman and Orlando Scandrick vs. Seahawks WR Sidney Rice:
The Seahawks do have receivers that can make plays down the field, but their biggest problem has been at quarterback, where they have struggled to be accurate with their passes. When
Tarvaris Jackson
has had success throwing the ball, it has usually been to Sidney Rice, who is the Seahawks' best playmaker.
Rice is a vertical player that has the speed and quickness to create opportunities for this offense. Rice does a nice job of releasing off the line if you try to play press against him. He is an outstanding route runner and knows how to work the sidelines. If given free access, Rice will come hard off the ball to sell the route, getting the defender on his heels, then break hard to the inside or out.
Rice really does a nice job of adjusting to the ball when thrown his direction, and when Jackson throws the ball, there is plenty of chances to have to make circus catches. Rice is a slippery receiver with the ball in his hands.
Both Newman and Scandrick have the ability and speed to run with Rice, who will take them all over the field.
The best throw that Jackson can make is the deep, vertical pass with touch. The Eagles didn't take a vertical shot last week, but these Seahawks will. Rice can get vertical, as the Cowboys discovered in a playoff game in Minnesota a couple of seasons ago.
The Cowboys cannot allow Sidney Rice to be a dominant player in this game.
Cowboys front seven vs. Seahawks OL:
Last week against Philadelphia, the Cowboys front seven was embarrassed by the Eagles' blockers. The Eagles' offensive line physically took it to the Cowboys, both run and pass.
Marcus Spears
,
Jason Hatcher
,
Kenyon Coleman
and
Sean Lissemore
were awful. It was surprising how bad this group of defensive ends struggled in the game. The Eagles dominated these ends at the point of attack. Spears, Hatcher, Coleman and Lissemore couldn't get off blocks. They struggled to get push when
Michael Vick
went back to pass.
The Seahawks are starting three offensive linemen that have two or less years of experience as starters. On the right side, the Seahawks are starting two rookies in guard
John Moffitt
and tackle
James Carpenter
. That is the side of the line where the Seahawks have struggled the most.
Marshawn Lynch
is a talented back and you can see the frustration when he gets stopped for no gain. The Cowboys' line and linebackers need to dominate this game much like they were dominated last week. Anything thing else would be disappointing.
October, 15, 2011
10/15/11
10:07
AM ET
By
Bryan Broaddus
| ESPNDallas.com
A few key matchups for Sunday's Cowboys-Patriots game:
* Cowboys slot CB Orlando Scandrick vs. Patriots WR Wes Welker:
Since 2007, no receiver in the NFL has had more receptions than the Patriots' Wes Welker, who has racked up 477 catches. Welker is not the fastest receiver; when he came out of Texas Tech, his time in the 40-yard dash was 4.61 seconds on pro day in Lubbock. Where Welker hurts you the most is with his ability as a crafty route-runner to break a defense down. When you study the Patriots on film, he is always in motion. Rarely do you see him stationary in the formation. Welker has a tremendous ability to read defenses on the move and plot his route as the coverage develops.
With Welker, it's more about the quickness than speed. Last week against the Jets when matched up against
Darrelle Revis
, Welker struggled because Revis was able to get his hands on him off the snap and mirror his route. Welker had a difficult time with Revis because the cornerback could match Welker's quickness. Welker couldn't outrun Revis, so gaining separation was difficult. The Cowboys will match nickel corner Orlando Scandrick on Welker out of the slot and maybe
Terence Newman
, who saw action at the position against the
Detroit Lions
two weeks ago. Scandrick can match Welker's quickness, and mentally he will be prepared for the types of routes that Welker likes to run from certain spots in the formation.
Scandrick's conditioning to play an entire game is a concern. Because of how the Patriots like to attack, Cowboys defensive coordinator Rob Ryan will use his nickel-and-dime packages quite a bit. In watching Scandrick work on the side before he was cleared to go back to practice, his movement and explosiveness were good. I look for Scandrick to try to play Welker in the same fashion that Revis did. Ryan spoke of trying to disrupt routes to hurt the timing of the Patriots' offense. Look for the Cowboys be as physical as they can in that 5-yard zone.
* Cowboys OGs Bill Nagy and Kyle Kosier vs. Patriots DT Vince Wilfork:
Another week, another big-team defensive tackle the Cowboys guards have to deal with in Vince Wilfork. Two weeks ago, Nagy and Kosier were matched up against the Lions'
Ndamukong Suh
, and for the most part they were outstanding handling him. Wilfork is the best player on the Patriots' defense. He plays with tremendous power and surge. He is 320 pounds and is a space-eating tackle who tries to take on blockers, allowing linebackers to make the plays. He is a tough man to move one-on-one in the running game, and as he is playing with his hands, he is reading the blocks and working toward the ball.
Against Oakland, when
Darren McFadden
tried to work the ball just off the edge past the tackle box and from the three-technique, Wilfork fought off the block of the guard and was able to tackle McFadden for a gain of 1 yard. Wilfork can hurt you the most with his power to get push in the front pocket. When you play against Suh, he is attacking you with pass-rush moves and power. Wilfork is more about the power than the moves.
The defensive tackle opposite Wilfork is
Albert Haynesworth
, who like Wilfork can get push in the middle but in passing situations. The Patriots like to sub in
Kyle Love
, who is lighter and gets off the ball much quicker than Haynesworth. Look for center
Phil Costa
to again offer assistance if needed, much like he did against the Lions. The Cowboys' plan should not allow Wilfork to be single-blocked that often.
* Cowboys DC Rob Ryan vs. Patriots QB Tom Brady:
The last time Tom Brady faced a Rob Ryan-led defense, he lost 34-14. When we visited Ryan for his Friday media gathering, Ryan spoke of Brady's ability to prepare for a game each week. No one on this Cowboys staff knows the Patriots' signal-caller better than Ryan, who was a coach on that staff for four years. On a daily basis, Ryan was able to see scheme-wise what Brady ate alive when thrown his way.
Ryan spoke of how the Patriots keep throwing formations at the defense to get an idea of how they will play them. Once they understand their opponent's adjustments or scheme, Brady goes to work. Ryan doesn't have to deal with a big down-the-field threat like a
Randy Moss
, but he does have to plan for one of the most accurate quarterbacks in NFL history.
Welker,
Rob Gronkowski
and
Aaron Hernandez
will challenge this Cowboys' secondary. How Ryan matches fronts and coverages will be key in slowing down the Patriots' attack. Look for Ryan to try to attack Brady by twisting his front on passing downs.
The one area where the Pats' offensive line struggled was its ability to handle front movement. The Patriots are also starting a rookie right tackle in
Nate Solder
, who has been decent in the running game but has struggled on the edge. Ryan has done a good job of attacking offensive weaknesses, and this is one area where he can take charge.
October, 1, 2011
10/01/11
8:00
AM ET
By
Bryan Broaddus
| ESPNDallas.com
Cowboys OG Kyle Kosier vs. Lions DT Ndamukong Suh:
I have this listed as a matchup of Kosier against Suh, but it really could become a matchup of Suh against Kosier and center
Phil Costa
.
Suh can be a dominant player inside. The traits that make him so impressive are his ability to get pressure and push inside with sheer power and strength. When you study Suh, you always see him attacking the blocker with a wide variety of moves. He is relentless in his effort and pursuit. He plays with quickness with his hands and feet. There is explosiveness to his game.
The Cowboys have to be careful if the scheme or the situation requires that Costa has to help Kosier with Suh, and that leaves left guard
Bill Nagy
one-on-one with
Corey Williams
or Sammie Hill. When Nagy struggles, it is with bigger players. Both Williams and Hill go 320-plus pounds and can get inside push.
In the running game, look for the Cowboys to try to down- or angle-block Suh, working to his outside. The Vikings had success some success against Suh when they didn't try to block him straight up in the running game and allowed him to run up the field.
The plan for the Lions will be simple: use their four man line, get push in the middle with Suh and close the edges with
Kyle Vanden Bosch
and
Cliff Avril
, giving
Tony Romo
no room to operate. The Cowboys could counter by doubling Suh when they can to control, while but making sure Nagy doesn't have to fight Williams and Hill one-on-one for many snaps.
Cowboys CBs Terence Newman and Mike Jenkins vs. Lions WR Calvin Johnson:
This matchup appears better for the Cowboys with Newman in the lineup than it would have two weeks ago with
Alan Ball
potentially making a start. Newman and Jenkins will have an all-day fight on their hands with one of the most physical and dynamic receivers in the game.
What makes Johnson so difficult is his outstanding hands and his ability to use his body to go get the football. He has legitimate speed down the field and can eat up a corner's cushion quickly. He is the type of player that is on you right now. You feel him when he runs his routes. He attacks the ball whether it's in the open field or in the red zone.
He has a quarterback in
Matthew Stafford
that is not afraid to throw it to him on any point in the drive. Johnson is most dangerous when he is able to get separation because he can cover some serious ground when he catches the ball on the move.
Both Jenkins and Newman have the speed to run with Johnson, and I like Jenkins' more physical style to match up better than Newman when fighting for the ball in the air. Stafford is an accurate quarterback, but Newman and Jenkins need to make those throwing windows as tight as possible and not allow Johnson to take this game over.
Cowboys OLB DeMarcus Ware vs. Lions OTs Jeff Backus and Gosder Cherilus:
Rob Ryan has done an outstanding job of taking his pressure players and putting them in a situation where they can take advantage of weaker opponents. This week, the Cowboys face an offensive line that has issues.
At tackle, Backus and Cherilus aren't good enough to block Ware -- or
Anthony Spencer
, for that matter. I don't see the Lions being able to run the ball against the Cowboys, but they can make plays in the passing game. The key will be how much pressure Ware and Spencer can get on Stafford.
Look for Ryan to really try to attack the pocket and force this Lions' offensive line to have to pick up blitzes. Ryan will have to try to get rushers home before the ball gets out of Stafford's hand. Ware can cause problems over Backus, who can't bend and adjust, much-like the broken-down version of
Marc Colombo
we watched all last season. Ware is just too athletic for Backus, and if the Lions do not try and help him, the left tackle could be in for a long day.
If the Lions do help Backus, look for Ryan to continue to move Ware around until he finds the matchup he likes. If not over Backus, then Cherilus is an option, too.
September, 24, 2011
9/24/11
1:00
PM ET
By
Bryan Broaddus
| ESPNDallas.com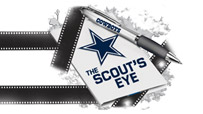 Here are the key matchups for the
Dallas Cowboys
' Monday Night Football contest against the
Washington Redskins
:
Cowboys OT Doug Free vs. Redskins OLB Brian Orakpo:
After playing one of his poorest games since he was named a starter two years ago, Free has the opportunity to put the 49ers game behind him and lock up with one of the NFL's young rising stars in Orakpo.
Last week, Free was as off balance as I had ever seen him at tackle. His punch and footwork was off to the point where I was surprised that
Justin Smith
wasn't more of a factor. The Redskins have two nice rushers in Orakpo and rookie
Ryan Kerrigan
but Orakpo is the more explosive of the two, and that is what Free will have to deal with.
Orakpo works to get the edge on you first but is athletic enough to adjust in mid-rush. Free needs to be careful not TO allow Orakpo to set him up to the outside getting all his weight on that left foot, then working back inside to take a run at the quarterback.
Again, Free struggled last week when he had to adjust quickly. In studying the Redskins-Cardinals matchup, Arizona got hurt most when it used a back or tight end to handle Orakpo. This doesn't work scheme-wise, and don't expect Jason Garrett and the staff to make that as part of the game plan.
PODCAST
Bryan Broaddus, the official scout of ESPN Dallas, joins Ben and Skin to preview the Monday night matchup between the Cowboys and Redskins.

Listen

I don't see Free playing poorly two weeks in a row, but Orakpo is the type of player who can make you look bad if you don't handle him the right way.
Cowboys nickel CB Alan Ball vs. Redskins WR Santana Moss:
Of all the matchups for the Cowboys defense Monday night, this is the one that might be the most important.
When Rob Ryan plays nickel, the adjustment that he will make is putting Ball in as the slot corner to cover Moss. Last week against the 49ers, Ball played inside while
Frank Walker
took his spot at left corner on the outside. Ball wasn't bad in the second half but in the first he had struggles when having to deal with
Ted Ginn
Jr. and
Josh Morgan
.
The biggest problem I see with Ball is that he will play way too cautious. There are times when he allows too much space between himself and the receiver. He has the quickness to drive on the ball but he doesn't always do it.
Moss is a handful because of his skill set. Offensive coordinator Kyle Shanahan likes to move him all over the formation, trying to create mismatches to convert third downs. Moss is a fearless player and will go inside or outside. He will find away to catch the football.
When you watch the Redskins play, you can see the confidence that
Rex Grossman
has in trying to get the ball in Moss' direction. This is a battle that the Cowboys can't lose or handle poorly if they are to get off the field on third down.
Cowboys TE Jason Witten vs. Redskins S Reed Doughty and OJ Atogwe:
The situation at receiver as Garrett would put it is truly day to day.
Miles Austin
is out with a hamstring injury and
Dez Bryant
is trying to work through a thigh injury that hasn't allowed him to practice for the last two weeks. Friday was the first day that the trainers allowed Bryant to even attempt to put weight on the injury. He still has two days to try and get ready for Washington.
Even if Bryant is able to go, Witten is going to once again play a key role in how this offense will function, much like he did last week against the 49ers. The real problem here is that the Redskins will not allow Witten to beat them, so he should see some special coverage schemes from defensive coordinator Jim Haslett.
Of the two Redskins safeties, Doughty will struggle the most in coverage. He doesn't run well enough to hang with Witten down the field or in routes, so Atogwe could draw that assignment. Against the 49ers, Witten was able to make plays by releases from in line or the normal tight end spot against a Cover 2 look. Look for the Redskins not to respect the other Cowboys receivers other than Bryant and try to make it difficult on Witten to get open.
September, 11, 2010
9/11/10
9:00
AM ET
By
Bryan Broaddus
| ESPNDallas.com
*Redskins LT
Trent Williams
vs. Cowboys OLB
DeMarcus Ware
: I have to admit that I have been impressed with Trent Williams and what he has done in the preseason for the Redskins, considering that he is just a rookie.
Williams is a nice fit in the type of offensive scheme that Mike Shanahan likes to run. He is athletic and mobile, which helps him on the front-side reach or the back-side cutoff blocks. Williams does a nice job of fitting on his man, working his hands and feet together to keep his man from the ball.
But Williams struggled some in two areas against
Terrell Suggs
of the Ravens. Suggs is an explosive pass rusher with outstanding first-step quickness and strength in the upper body. As mentioned, Williams can run his man up the field, but where Suggs was able to get him was with power. Williams is strong, but he doesn't have that type of strength where he can just sit down on his man and stop him in tracks.
Ware will give you all kinds of pass rush moves, plus he is very good at playing with his hands in the running game. The Redskins in the preseason did keep Cooley and Davis in to help in protection, but it wasn't to Williams' side. If Williams struggles early in this game, I can see some adjustments being made there.
*Cowboys run defense vs. Redskins stretch play: Mike Shanahan has always been able to run the football during tenure with the
Denver Broncos
because of the use of the stretch play and the scheme problems it presents for the opposing defense.
The stretch allows the running back to press front side then make a cut when he finds the hole. On the backside of the play, the defensive linemen and linebackers have to deal with offensive linemen diving into their legs. Defenders having to use their hands to fight off blocks are not looking for the back coming through the hole, thus getting the back into the second level.
The Cowboys played a team in preseason that is very similar to what the Redskins are trying to do scheme wise in the
Houston Texans
. who had some success running the football ones vs. ones.
What the Redskins want to do is get the running game going with
Clinton Portis
then use
Donovan McNabb
on boots and waggles off play-action to set up plays down the field to
Santana Moss
or
Chris Cooley
. The Cowboys can match up better is with the return of
Marcus Spears
and
Keith Brooking
to the lineup. Both are nice run defenders and could give the defense a real boost.
*Tight Ends vs. Safeties: Both the Cowboys and Redskins have outstanding tight ends on their squads.
Jason Witten
,
Martellus Bennett
for the Cowboys and Chris Cooley,
Fred Davis
for the Redskins.
Witten and Cooley are playmakers. They are match up nightmares for defensive coordinators because of their ability to consistently catch the football. Witten is faster than Cooley, but Cooley does a nice job of finding space in the secondary.
Throughout the preseason, Redskins' quarterback Donovan McNabb had already developed a connection with Cooley, along with receiver Santana Moss as his go-to guys.
Davis is the backup to Cooley and he will line up all over the place. Davis is a nice receiver that has dependable hands. He is a big guy that moves well down the field. Where Davis is effective is when the team uses it's boot or waggle scheme. Davis will hold like he is going to block, then work out into the route. Cowboys' safeties
Alan Ball
and
Gerald Sensabaugh
will need to be aware of where these Redskins tight ends are at all times because of their ability to make plays.
The Redskins don't have many weapons, but Cooley and Davis can more than hold their own on making plays.
On the other side of the coin, the Redskins run into a matchup problem with Witten and Bennett. The Redskins safeties do not do a good job in coverage and in this game it might do them in.
LaRon Landry
is a big hitter and can be a force, but when it comes to coverage he is technique poor. Landry really struggles with movement and keeping route contact. You can fool and move him.
Reed Doughty
is a decent tackler but doesn't have the foot quickness or the cover skills to be able to control a guy like Witten or Bennett. If this game becomes tight, watch how Romo and McNabb will go to their tight ends to make plays.
The Cowboys have more weapons on the outside at receiver and along with the Redskins will have their hands full with these tight ends.