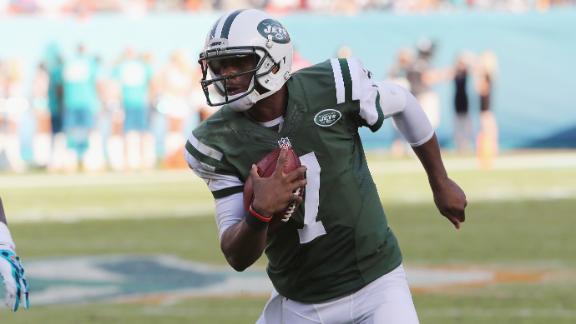 ESPN's NFL Nation reporters discuss the hot topics -- including Geno Smith and "Hard Knocks" -- in video form regarding each of their teams.
The Dallas Cowboys face one of the bigger questions in the NFL: How will they replace DeMarco Murray?
The Dallas Cowboys have long been at the forefront of technology in the NFL, going back to the start of the franchise.
Dallas is down to two unsigned draft picks in Byron Jones and Damien Wilson after signing third-round pick Chaz Green to a four-year deal on Tuesday.
Randy Gregory's four-year contract is worth just over $3.8 million with a signing bonus of $1 million.
Football returns today with the beginning of the Dallas Cowboys' organized team activities, so there are plenty of things to wonder about.
Cowboys coach Jason Garrett said the teams that make the best use of practices without full pads have become the most successful.
Join us for NFL Nation TV's Spreecast 57 as it addresses the latest goings-on in the league, including Ray Rice's reinstatement.
The NFL forced the Cowboys to tinker with the contract for undrafted free agent La'el Collins and it ended up costing the offensive lineman $58,000.
Answering questions about running back workouts, Ray Rice, Tyrone Crawford and more.