Ed Werder breaks down the Arizona Cardinals' decision to start rookie safety Tyrann Mathieu against the Cowboys on Saturday.
As the Cowboys' draft picks kept coming up, Ryan Russell found himself getting anxious. Dallas took Russell, a defensive end, with fifth-round pick.
ILB Damien Wilson had a feeling the Dallas Cowboys liked him based on a last-second visit in which he spent two hours with Matt Eberflus.
The Dallas Cowboys believe in their offensive line.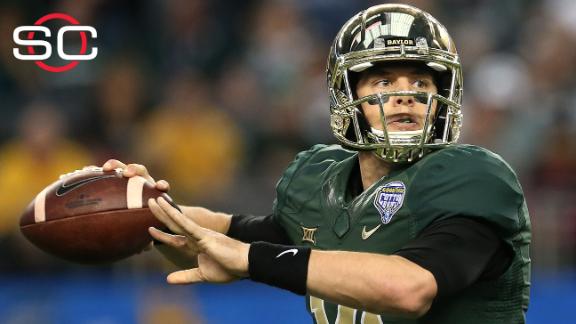 Our NFL Nation reporters assess each team's 2015 NFL draft class.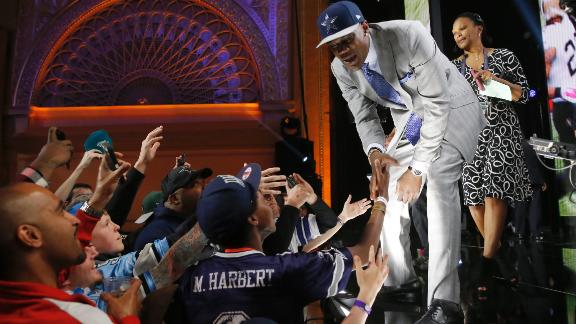 A wrap-up of the Dallas Cowboys' draft.
With the roster-building portion of the offseason ending, Kevin Seifert points out five problem areas that weren't addressed.
The Cowboys gave up their 2016 sixth-rounder to move back into the seventh round for the Texas Longhorns tight end.
IRVING, Texas -- A few thoughts on the Dallas Cowboys' seventh-round pick.The pick: Virginia Tech offensive tackle Laurence GibsonMy take: Late in the seventh round, teams are drafting measurables.
The Dallas Cowboys roster is now flooded with linebackers after the selection of Wyoming's Mark Nzeocha.
Ryan Russell is the Dallas Cowboys' fourth of five picks on the defensive side of the ball in the 2015 draft.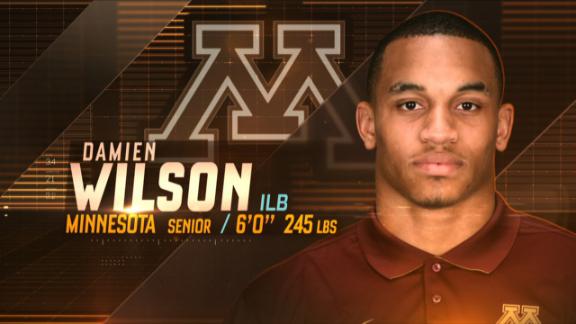 Wilson comes to a crowded linebackers group, but the Cowboys have suffered through several injuries there.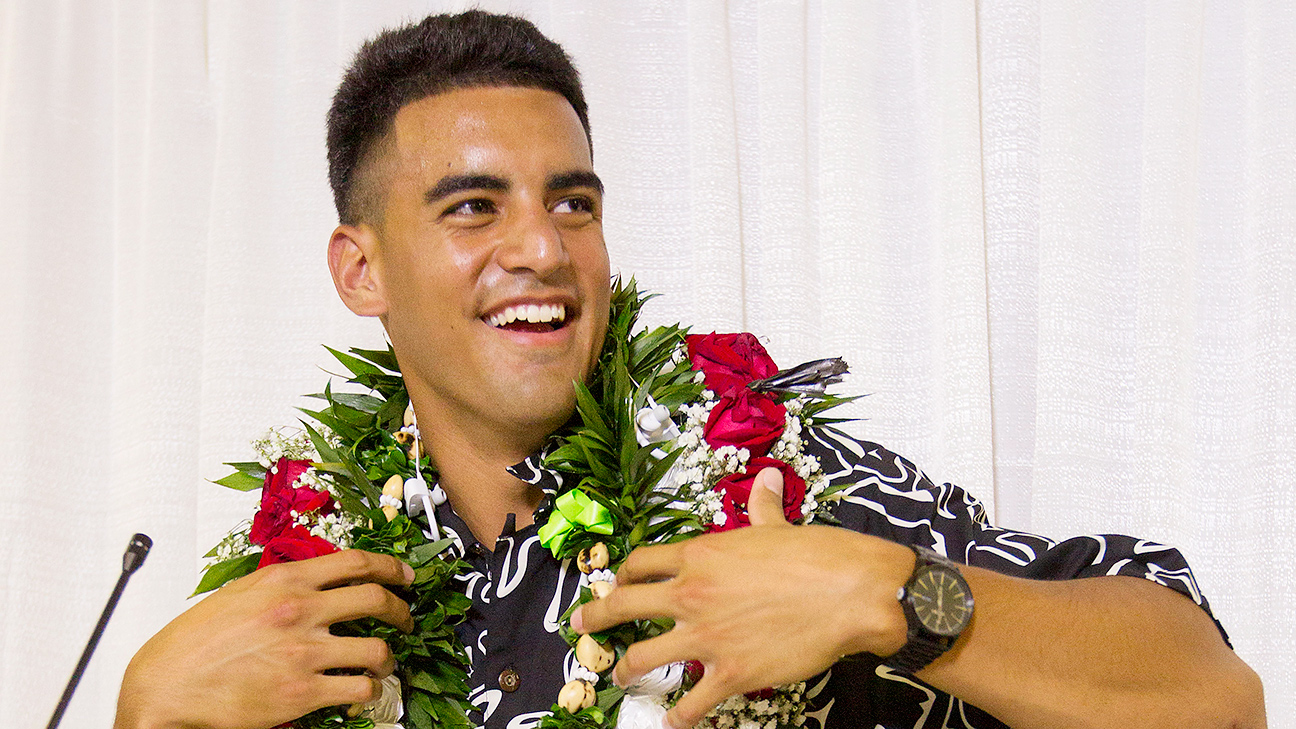 Todd McShay gives the full rundown of his favorite pick from each team in the 2015 NFL draft.
The lack of a running back in their draft so far shows that the Dallas Cowboys weren't bluffing in stating their faith in their current RBs.
Third-round pick Chaz Green wants to add to the Dallas Cowboys' recent legacy of offensive line greatness.
'Honey Badger' to start against Cowboys