Dallas Cowboys:

2011 Madden simulations
September, 29, 2011
9/29/11
4:19
PM ET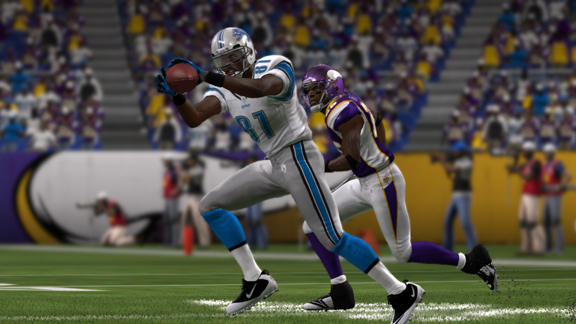 EA SportsDetroit vs. Minnesota
When the NFL schedule was first released, few were pointing to the Lions/Cowboys game as a marquee match-up. Oh what a difference three weeks can make. What's going to happen?
Click here to see
how the Madden NFL 12 simulation plays out.
September, 22, 2011
9/22/11
2:44
PM ET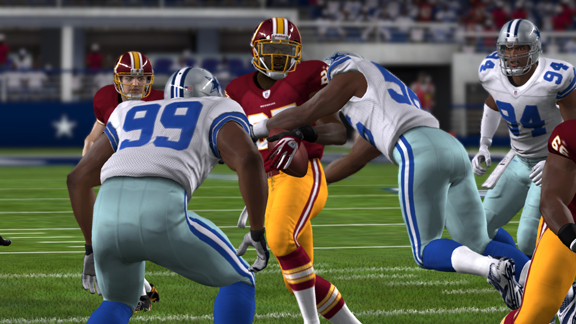 EA SportsDallas vs. Washington
So ... will he play or won't he? Well, if this week's Madden 11 simulation is your guide, then Tony Romo will be under center for the Cowboys on Monday Night Football against the Washington Redskins.
But what does that mean for the Cowboys?
Click here to see how the Cowboys fared
on ESPN under the bright lights of Cowboys Stadium.
September, 15, 2011
9/15/11
2:28
PM ET
Madden NFL 12 got its Jets' pick right, but it was far from being a low-scoring slugfest.
So what's the video game's prediction for the Cowboys' against the 49ers on Sunday?
Click here to find out.
September, 8, 2011
9/08/11
10:04
AM ET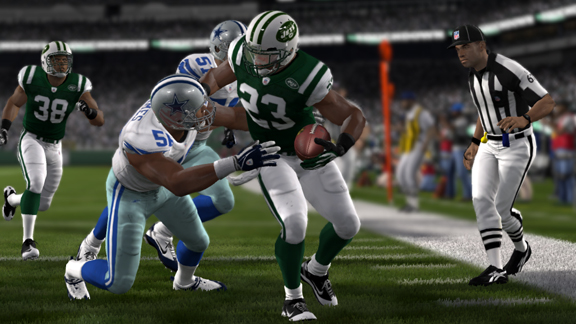 EA SportsDallas vs. New York Jets
With most seemingly ready to write the Cowboys off for their Week 1 matchup against the New York Jets on Sunday night, Madden NFL 12 says not so fast. After simulating the game on the video game, the Cowboys put up a fight in a low-scoring slugfest. How'd they do?
Click here to find out.
And remember, more times than not, the Madden simulation was completely opposite of what actually happened last season for the Cowboys. Then again, that was the case for most everybody when trying to predict the Cowboys' fortunes in 2011.
September, 16, 2010
9/16/10
11:09
PM ET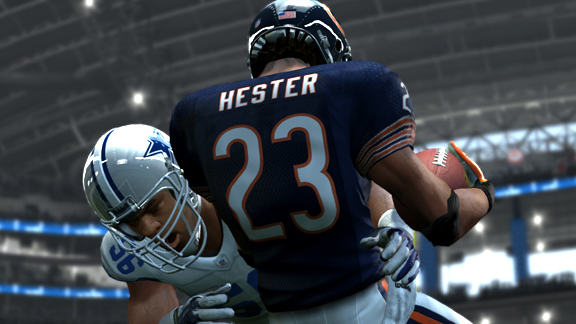 EA SportsChicago vs. Dallas
After suffering a heartbreaking loss to the Redskins in Week 1, can the Cowboys bounce back against the Bears in their home opener? A motivated Cowboys offense could be the key.
The game has already been played out on "Madden NFL 11" for ESPN.com.
Click here
to see who comes out on top.