Dallas Cowboys:

2014 offseason questions
February, 14, 2014
Feb 14
3:00
PM ET
The Dallas Cowboys have major decisions to handle regarding their franchise this offseason. Todd Archer and Calvin Watkins, along with some guests, answer some of biggest issues for the Cowboys this week.
Jones
Is it time for Jerry Jones to step back and let someone else take over?
Calvin Watkins:
It's time. But it won't happen. Jerry Jones has the energy and knowledge to make things happen for his franchise. He should be given more credit for the three Super Bowls he earned back in the 1990s. The divorce with Jimmy Johnson and Jones' role in it overshadows the success earned. Jones has made some changes this season, from giving more power to Will McClay and quite possibly the scouts for the 2014 draft. That shows you Jones has learned from previous mistakes and is willing to do whatever is necessary to fix this franchise. Jones, however, will never let a 'football' guy make the decisions for his franchise. Jones considers himself a football guy, he believes the head coach has direct connections to the owner/general manager and that's him. Sure you can question some if not all of his decisions of late, but couldn't you do the same with 31 other NFL teams? Of course you can. Jones hasn't pushed his franchise to greater heights the last four seasons and that's his fault. Why? Because he's the owner/general manager and he wouldn't have it any other way. He's right when he does say when things do get better at Valley Ranch, he deserves some of the credit.
Todd Archer:
Yes, but is this is trick question? We could have asked this a long time ago. Is Jones spending as much time at general manager every day as guys like John Schneider, Ryan Grigson or any of the other true GM types? The answer is no. He's not. He can't. It's impossible for him to do all of the jobs he has as owner of the team, owner of multiple businesses and still have his ear on the football side of things 14 hours a day. That's why Jones relies on Stephen Jones, Will McClay and Garrett. They are his eyes and ears on the team on a day to day basis. Jerry is not at these workouts leading into a draft. So maybe it's on us to explain what he actually does a little bit better. I've asked Jerry this question before: If he had a business that has had the lack of success the Cowboys have had over a long period of time, would he still run it the same way? The answer doesn't change. He's the one signing the checks, so he's the one who makes the decision. I understand the frustration Cowboys fans have, but it's not going to change. It doesn't mean we don't ask and you can't be frustrated, but just realize it's not going to change.
February, 14, 2014
Feb 14
10:00
AM ET
The Dallas Cowboys have major decisions to handle regarding their franchise this offseason. Todd Archer and Calvin Watkins, along with some guests, answer some of biggest issues for the Cowboys this week.
Is Scott Linehan a good hire?
[+] Enlarge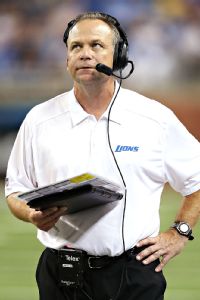 Leon Halip/Getty ImagesThe Cowboys brought in Scott Linehan to take over play-calling duties from Bill Callahan, who remains on staff.
Calvin Watkins:
No. While Linehan is a good offensive playcaller and did wonderful things in St. Louis and Detroit, he brings drama to the Cowboys. Bill Callahan was the playcaller last season and while he was just OK at his job, the Cowboys should have released him of his duties. Instead, the team offers that Callahan is an excellent offensive line coach, which he is. But the demotion has upset Callahan and he wants to go elsewhere, something the Cowboys won't allow. Two NFL teams wanted Callahan to interview for offensive play-calling positions, but Jerry Jones won't let him out of his contract. So, Callahan will stew, or rather put his differences aside and allow Linehan to take over. If the Linehan move doesn't work, expect a bulk of the coaching staff to look for jobs when the 2014 season ends.
Todd Archer:
Yes, but I think it would be better if Bill Callahan wasn't here. I like the fact that Linehan is aggressive as a playcaller. Or at least looks aggressive. I think Jason Garrett was too passive as was Callahan. They were unable to consistently come up with a design that beat double coverage for
Dez Bryant
or
Jason Witten
. Linehan has a pass-happy bent to him, but he had to with the Lions. I think he will have more tools at his disposal here, especially with
DeMarco Murray
. The last time he had a back like him was when he coached
Steven Jackson
with the
St. Louis Rams
and Jackson had a 1,500-yard season. The fact that he comes at Garrett's request should mean that Garrett will not be looking over his shoulder during the games. He won't be afraid. I'm going to make this request: Can we see a flea-flicker or some sort of trick play? Just one?
Jean-Jacques Taylor:
Scott Linehan is a good hire because Bill Callahan was a poor playcaller and Garrett has proved he struggles with clock management when he calls plays. Linehan is a good friend of Garrett, so he'll trust the new passing game coordinator to run the offense as he sees fit without second-guessing every move. That said, Garrett will still have to come up with something on game day to make him feel like he's contributing since he won't be calling plays and Rod Marinelli will be handling the defense. Adding Linehan is also a good move because Callahan is an outstanding offensive line coach and he should be able to make the Cowboys' offensive line and run game even better if he doesn't have to spend time putting the game plan together each. Linehan has historically done a good job of getting the ball to his playmakers -- no matter what team he has coached. The Cowboys struggled to get the ball to Bryant because they didn't know how and to Murray because they didn't choose to do it. Linehan should solve each of those issues.
February, 13, 2014
Feb 13
3:00
PM ET
The Dallas Cowboys have major decisions to handle regarding their franchise this offseason. Todd Archer and Calvin Watkins, along with some guests, answer some of biggest issues for the Cowboys this week.
Is Dez Bryant an elite receiver now?
Bryant
Todd Archer:
I don't want to go all
Tony Gonzalez
here, but how are we defining "elite receiver?" If we're talking 90 catches, 1,000 yards and double-digit touchdowns, then yes. If we're talking the best of the best, I don't think so. By best of the best, I'm talking
Calvin Johnson
,
Larry Fitzgerald
types. Bryant is close, but he still has to close the gap. He has improved in just about every facet of his game since coming here, but he needs fine-tuning at a lot of things too. He can get off his game too easy if he faces physical corners. He can get off his game too easy if the ball doesn't go his way early in games. He has momentary lapses of concentration. Hey, all receivers do, even guys in the elite category. Bryant is entering the final year of his contract, and the Cowboys want to keep him. He can do things at the position few players in the NFL can. He can make those breathtaking plays. I still can't believe the catch against the Lions where he pinned the ball against his helmet. If we're talking top five receiver, he's close and can get there. And for that reason, the Cowboys will do everything they can to keep him around for a long time.

Tim MacMahon:
That probably depends on your definition of elite, one of those buzz words that tends to generate a lot of controversy because it's so vague. You could argue that Johnson is in a class of his own, making him the only truly elite receiver in the NFL right now.
But there's no reasonable way to make a case that Bryant doesn't belong in a conversation about the league's best handful of receivers. Just look at the stats over the last two seasons. No other receiver has more touchdown catches than Bryant's 25 (tied with tight end
Jimmy Graham
). He ranks sixth in yards (2,615) and seventh in receptions (185) during that span. And remember that he got off to a slow start before in 2012 before his spectacular second half of the season.
But the most exciting thing about Bryant is that it seems like he's still only scratched the surface of his potential.
Truth be told, this season was a bit of a disappointment for him. He finished with 93 catches for 1,233 yards and 13 touchdowns, but there were too many long stretches when the ball didn't come his way and not enough big plays. Hence, the Scott Linehan hire as the offensive playcaller.
Bryant already ranks among the league's best, and he still should get much better.
Calvin Watkins:
Bryant always believed he would become an elite receiver, and in 2013 that happened. He finished 13th in yards (1,233), eighth in catches (93), tied for third in touchdowns (13) and fifth in first downs (67). He became the No. 1 force on the team's offense and his numbers should have been better if not for some questionable play calls. Bryant continues to improve with his route running and his command of the offense shouldn't be questioned.
February, 13, 2014
Feb 13
10:00
AM ET
The Dallas Cowboys have major decisions to handle regarding their franchise this offseason. Todd Archer and Calvin Watkins, along with some guests, answer some of biggest issues for the Cowboys this week.
Would you trade cornerback Morris Claiborne?
Claiborne
Jean-Jacques Taylor:
Now is not a good time to trade Claiborne because you can't get anything for him. We're talking about a guy the Cowboys traded up to acquire with the sixth overall pick in the NFL draft. It's unlikely you could get anything better than a fourth-round pick for him -- a third at the absolute most. He's hasn't made plays, he's struggled to play zone and he can't stay healthy. What team would trade for a guy like that? The only positive, thus far, about Claiborne is that he's still young. He's entering his third season. It's a huge year for him and an opportunity to prove he's not going to be one of the biggest busts of the Jerry Jones era.
Calvin Watkins:
After two seasons do we really know the type of player Claiborne is? In two NFL seasons Claiborne has missed more games (seven) than he's got interceptions (two). You're looking for the big payday with Claiborne, considering the team moved up eight spots in the draft to select him sixth overall. Claiborne is a man-to-man corner and yet he doesn't make enough plays on the ball. He complained about not playing enough man coverage last season, but when then-defensive coordinator Monte Kiffin elected to employ more man coverage Claiborne still was average. The Cowboys should explore trading Claiborne if they could get a third-or-fourth round pick.
February, 12, 2014
Feb 12
3:00
PM ET
The Dallas Cowboys have major decisions to handle regarding their franchise this offseason. Todd Archer and Calvin Watkins, along with some guests, answer some of biggest issues for the Cowboys this week.
Is Jason Garrett the right coach for the Cowboys?

Garrett
Todd Archer:
We're about to find out. He is entering the last year of his contract and has to win or he is out. I've said this before, but I think Jerry Jones wants Garrett to be his Tom Landry. Does that mean he lasts 30 years? No, but it means he makes it to a second contract as the coach at least. Jones has showed patience with Garrett that he has not shown other coaches. What Garrett says and how he is trying to build makes sense. It's how every team tries to get it done. I believe Garrett still has the room, which says something after three straight 8-8 finishes. The players play hard if not for him than for themselves because, as he says, they're the right kinds of guys. That means something, too. He needs to be better on game day, there is no doubt. He needs to be better during the practice week, too. Jones has talked about wanting to see the payoff from those growing pains. Garrett gets one more chance. If he doesn't get it done this year, then he will be out and Jones will look for the next "right coach," for the Cowboys.
Calvin Watkins:
Jason Garrett knows how to run a franchise. He understands how to get players to play for him and other coaches. He understands what type of player he wants. The problem with Garrett is the results. He's missed the playoffs in three full seasons as head coach. That can't happen again in 2014. He enters the final year of his contract as the best man to deal with Jerry Jones and his mercurial ways of running a franchise. Garrett knows about the Cowboys Way. He respects the tradition and history of the Cowboys. He just can't get the results to warrant a contract extension or confidence he's the man for the job. Garrett is the man for the job. He's got game-management issues, like some other coaches we've seen across the league, but Jones hasn't been a good general manager the last few years and that's hurt Garrett in some ways. Jones is an outstanding owner, which does help Garrett, because the head coach can get whatever he wants. But when Jones, the general manager, wants to take over, it hurts Garrett. So, while Garrett knows what he wants as a coach, the lack of playoff appearances are not helping him gain more job security.
February, 12, 2014
Feb 12
10:00
AM ET
The Dallas Cowboys have major decisions to handle regarding their franchise this offseason. Todd Archer and Calvin Watkins, along with some guests, answer some of biggest issues for the Cowboys this week.
The Cowboys biggest draft need is?
Calvin Watkins:
Defensive line. The Cowboys finished with 34 sacks in 2013, tied for 25th in the NFL. Getting pressure on the quarterback wasn't something opposing offenses needed to worry about in 2013. Injuries and ineffective play were the main reasons for this but in this 4-3 scheme now being run by Rod Marinelli, blitzing the quarterback isn't the way to get pressure. Marinelli expects his linemen to push the pocket and besides defensive end
DeMarcus Ware
, he doesn't have enough players who can do that. Upgrading the talent along the defensive line is a must for this franchise moving forward. There are other issues such as finding a quality safety and maybe increasing the competition at corner and linebacker. Ware might not return in 2014 if the team thinks he's on the decline, can't be the only man worthy of getting to the quarterback. We don't expect
Jason Hatcher
to return in 2014 given he wants a big money deal in free agency and that's something the Cowboys won't do. So the draft will have to fix these problems.
Todd Archer:
Defense, defense, defense. I say that, but I would also tell the Cowboys to not force it. They need to follow their board as closely as possible, but if there are ties I would lean defensively. They need ends and tackles on the line. Notice those were plural. They ran through 20 guys last year and they saw injuries take away Jay Ratliff,
Anthony Spencer
and
Tyrone Crawford
for all or almost all of the season. They could use some help at safety too. And I would not eliminate linebacker. Cornerback is fairly set but if they are staring at a high-ranked corner, I wouldn't turn it down. But forcing defensive players up the board is a mistake. If at No. 16 or 17 (wherever they pick in the first round) they don't have a defensive lineman available, I wouldn't hesitate to take an offensive lineman. Too often we in the media and fans just look at the draft as a solution for the upcoming season. You have to factor in 2015 and beyond as well.
February, 11, 2014
Feb 11
3:00
PM ET
The Dallas Cowboys have major decisions to handle regarding their franchise this offseason. Todd Archer and Calvin Watkins, along with some guests, answer some of biggest issues for the Cowboys this week.
Should the Cowboys let Bill Callahan go?
Calvin Watkins:
Of course they should let him work elsewhere. Why let a man work for you when he doesn't want to be here. The Cowboys demoted Callahan, taking away play-calling duties, and leaving him with a 'offensive coordinator' title when in reality they want him to remain the offensive line coach. Callahan did a fantastic job with the line in 2013 and worked with a timing-based offense he wasn't quite familiar with. He did have his mistakes and worked with Jason Garrett and Jerry Jones looking over his shoulder. Now, the Cowboys replaced him with Scott Linehan, a good friend of Garrett's, and have asked him to be professional. Callahan will be a pro, he's not going to give up a high salary on principle. The working dynamics inside the coaches' offices will be interesting to examine during the season considering Callahan's displeasure in how he lost some of his duties. He's a proud man and while yes he's a good coach, it doesn't make sense to keep him on the staff when he doesn't want to be with the Cowboys.
Todd Archer:
In a word, yes. And I'm not talking about being fair to Callahan. I'm talking about being fair to Jason Garrett and Scott Linehan. Look, I didn't think he should have called plays in 2013. He was not familiar with the passing game and I think we saw a passing game that did not click as well as it had in the past. Is that all on Callahan? No, but he was the guy calling the plays. Now Callahan is upset he is no longer calling plays. The Cowboys did not allow him to interview elsewhere when the
Baltimore Ravens
and
Cleveland Browns
came calling. Now they are inviting a potentially combustible situation on the coaching staff. I've made reference to the Tony Sparano situation in 2006 on the blog. Back then, the Cowboys did not have a replacement for Sparano, so they didn't let him go with Sean Payton to the
New Orleans Saints
. Plus, they let him call the plays. Now Callahan is back to being the offensive line coach with an offensive coordinator title that means very little. When we get to speak with Jerry Jones again, this will be one of the first questions from me.
February, 11, 2014
Feb 11
10:00
AM ET
The Cowboys have major decisions to handle regarding their franchise this offseason. Todd Archer and Calvin Watkins, along with some guests, answer some of biggest issues for the Cowboys.
Should the Cowboys release DeMarcus Ware?
Calvin Watkins:
No. I know Ware didn't have his best season, six sacks, and was handled too easily by opposing tackles in 2013. But you have to take into account Ware's health. He dealt with elbow, back and quad injuries throughout the year. Ware never missed an NFL game in his career before missing three games due to a strained quad in the middle of the season. When healthy, Ware continued to be a dominant force, especially early in the season. Ware opened the season with an interception on the first play of the game and had six quarterback pressures in the season-opener against the
New York Giants
. It seemed Ware was on the way to a Pro Bowl-type season. But Ware disappeared too many times, and when you have a bad elbow, combined with a neck stinger, it's hard for you to push off and get pressure on the quarterback. The Cowboys have to evaluate whether Ware's health is the reason for a down year or he's just getting old. He's not taking a pay cut, so in the best interest of everyone involved, the Cowboys need to bring him back for one more season to redeem himself.
Todd Archer:
I struggle with this one. The salary-cap guy in me says yes. Ware is set to count $16.003 million against the cap and make $12.25 million. That's a lot of coin for a guy who played in 55 percent of the snaps last season and has been banged-up the past two seasons. Perhaps the Cowboys can get him to re-work his deal, although that seems unlikely. Perhaps the Cowboys bite the bullet and restructure his deal again, but that only delays what could be inevitable. The football guy in me says to give Ware another year. The Cowboys do not have somebody who can roll out of bed and get six sacks, like he did in 13 games in 2013, let alone 11.5, like he did in 2012. Ware was so good in training camp last summer that I just can't believe he lost it over a couple of months. He will be motivated to have a return-to-form season because this is really the first time he has been questioned. Do the Cowboys want to see if they can get that type of season from Ware or see another team sign him as a free agent and get it out of him? It will not be an easy decision for Jerry Jones, who has not been known to make these types of decisions in the past.
February, 10, 2014
Feb 10
3:00
PM ET
The Cowboys have major decisions to handle regarding their franchise this offseason. Todd Archer and Calvin Watkins along with some guests answer some of biggest issues for the Cowboys this week.
2. Can Rod Marinelli fix the defense?

Todd Archer:
I'll give you a short answer on this one: no. Now, I'm not saying the defense won't be better in 2014. I just don't know how it will be fixed. There won't be much visible difference between what he will do and what Monte Kiffin did. Honestly, the Cowboys need their better players to play a lot better and they need, well, better players. That's what makes this scheme. Marinelli had a good run in Chicago because he had
Brian Urlacher
,
Lance Briggs
,
Charles Tillman
,
Julius Peppers
and
Henry Melton
. With the Cowboys he needs
Sean Lee
to stay healthy,
Bruce Carter
to figure it out,
Brandon Carr
and
Morris Claiborne
to figure out,
DeMarcus Ware
to return to form and hope they can find a three-technique to replace
Jason Hatcher
, whom I can't see returning as a free agent because of the price tag. That's a whole lot of 'ifs.' This scheme is not about tricking people. It's about rallying to the ball, creating turnovers and playing fast. Marinelli can motivate and get the guys believing, but if the talent is not upgraded, the 'fix' will not be a complete turnaround.
Dan Graziano:
Can he keep it healthy? I think Marinelli showed this year that he can get production out of defensive linemen who may not be highly regarded. And I think he's smart enough and a good enough coach that he can make the Cowboys' defense better. But until they stop losing key pieces (Sean Lee, hello!) for large chunks of the season, they can keep changing coordinators every offseason and it's not going to make a difference. I think if they add some depth up front and keep guys at least relatively healthy, Marinelli can make them a top-10 defense in 2014. But this is a couple of years in a row now where the whole thing fell apart over poor health, and I'm not sure what he or anyone else can do about that.
Calvin Watkins:
No. The Cowboys need a overhaul of their defense and it's not about what Rod Marinelli can or cannot do. The problem with this teams' defense is the personnel. The front four will miss Jason Hatcher (free agency) and there is some concern about the return of DeMarcus Ware at defensive end and whether or not
George Selvie
(end) and
Nick Hayden
(defensive tackle) can become productive members in 2014. The secondary has major issues outside of leading tackler
Barry Church
and cornerback
Orlando Scandrick
. Linebacker Sean Lee can't finish a season without getting hurt and Bruce Carter and
Justin Durant
, the other starters at linebacker were inconsistent last season. Durant's health also affected him, too. Marinelli can't solve these problems. The Cowboys need to improve the depth of age of the defensive unit. It needs to get younger and find better players in the draft and free agency. If the Cowboys can't do that, it doesn't matter who the defensive coordinator is.
February, 10, 2014
Feb 10
10:00
AM ET
The Cowboys have major decisions to handle regarding their franchise this offseason. Todd Archer and Calvin Watkins along with some guests answer some of biggest issues for the Cowboys this week.
1. Will Tony Romo return to form after back surgery?
Romo
Calvin Watkins:
Of course he will. The only concern regarding Romo's recovery is when he'll participate in the offseason program. After he had a cyst removed from his back last year, Romo missed some offseason work and came into training camp overweight. Romo was able to get the weight down and ended up having a solid season. But that's coming off minor surgery. What will Romo have for the Cowboys when he comes back from a more serious surgery? The type of surgery Romo has is quite common, yet, the starting quarterback will be 34 when the season begins. The older you get the longer it takes for you to recover from injury. Romo is a tough guy, and is one of the more durable players on the Cowboys. He should be fine, but when he returns is an issue the Cowboys must address by adding a third quarterback.
Todd Archer:
Requiring two back surgeries in eight months is not a good thing, but with the reports of how Romo is progressing early in his rehab, I don't doubt that he can return to form. I think he can be better than he was in 2013. I'm not talking 31 touchdowns and 10 interceptions. I'm talking about his ability to push the ball down the field. I think Scott Linehan will help there. I'm talking about his ability to move. The fact that Romo did not have an offseason of work leading into the 2013 season hurt his conditioning and he was not as free as he has been in the past. He bought time when he was pressured, but not as much as he did in the past. I think he'll also have more faith in the offensive line. I think the pounding he took in previous years had him expecting the worst and he was quick to get rid of the ball. It helped keep the turnovers down, but it took away some big-play dynamics.