Dallas Cowboys:

Andre Carter
October, 14, 2011
10/14/11
10:55
AM ET
By
Bryan Broaddus
| ESPNDallas.com
If you believe in fate and are a fan of the
Dallas Cowboys
, here is something that maybe you can hang your hat on. The last time defensive coordinator Rob Ryan had a week off to prepare for
Tom Brady
and the
New England Patriots
, his
Cleveland Browns
walked away with an impressive 34-14 victory in 2010.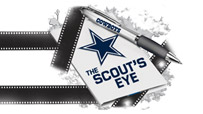 Cowboys defense vs. Patriots offense
Ryan's defense has played outstanding through the first four weeks of the season, but the task ahead is different from any of those that you generally face during an NFL season. When you play an elite quarterback such as Tom Brady, the amount of pressure he puts on you is greater than when you face
Mark Sanchez
,
Alex Smith
or even
Matthew Stafford
.
Mistakes in assignments are magnified when you play against Brady because of his ability to read defensive schemes and take advantage of the situation by adjusting his protection and moving his personnel to attack the void. In the NFL, it's all about the matchups, how you create them and then take advantage of the ones in your favor.
The Patriots take advantage of match-ups better than any other team in the league. When you study the Patriots, it's about "scheme fits." It's not only about a player like
Wes Welker
. You also have to be wary of tight ends
Rob Gronkowski
and
Aaron Hernandez
, and running backs
BenJarvus Green-Ellis
and
Danny Woodhead
as well.
The Patriots create match-up problems for a defense because there is so much flexibility where their skill players can line up in the formation. Rarely do you see the Patriots use the same formation early in the game, because this exposes your game plan defensively. Once Brady has an idea of how you are going to defend the offense, then he goes to work.
Patriots WR Wes Welker vs. Cowboys secondary
It's interesting to watch the Patriots on offense because they no longer have a straight vertical threat like
Randy Moss
. Instead they use Welker, Gronkowski and Hernandez all over the field. Welker is a crafty route-runner, but maybe his greatest strength is his ability to read coverages and react to what the defense is doing to him. When Welker's on the move, you can see his eyes looking at the secondary and plotting where he will take his route.
Brady has a tremendous understanding of where Welker is going to be in his route to deal with the coverage. With the Patriots, you will see several routes down the field that are crossing routes. The Patriots like to take routes through zone coverage, running to open spaces -- which is effective against teams that like to play Cover 2.
Last week, the Jets were able to match
Darrelle Revis
against Welker, who really struggled to generate any type of separation or space. Revis was physical off the line but, more importantly, he was able to carry Welker all over the field. The Cowboys will get an important piece of their secondary back this week when cornerback
Orlando Scandrick
returns from a high ankle sprain.
I have always viewed Scandrick as one of the Cowboys' best cover men. To play slot corner, you have to play with a great deal of quickness but, more importantly, you have to have the understanding of what types of routes that the man you are covering might run. Scandrick will have to be prepared to play a ton of snaps, so his conditioning will be tested. In what we have been allowed to see during practices, he looked explosive and confident that the ankle sprain is behind him.
Patriots tight ends are more like WRs
Earlier I mentioned that you have to be wary of Patriots tight ends Rob Gronkowski and Aaron Hernandez, and there was a reason for this. Neither one of these guys plays like a true tight end. Rather, they're more like 255-pound wide receivers that can get down the field. Both Gronkowski and Hernandez are vertical players that run well, but their most impressive trait is their ability to catch the ball.
The Cowboys have done a nice job against some outstanding tight ends this season, but Gronkowski and Hernandez present a different challenge because you see them down the field in combination routes with the receivers. Brady might look to Welker first, but I've seen him throw to Gronkowski and Hernandez in coverage and still they managed to come up with the ball.
Achilles' heel of Patriots offense: RT Nate Solder
If you are looking for a weakness on the Patriots offense, it is rookie right tackle Nate Solder, who has had to start because Sebastian Vollmar has been dealing with a back injury. Solder looks very similar to what I had seen on college tape before the draft. He's not very strong and, for someone that is a good foot athlete, he struggles with rushers off the edge.
Two weeks ago, the Cowboys didn't take advantage of the
Detroit Lions
' poor pass blockers. The Patriots' O-line is much better on both run and pass, but it will struggle at times when teams run games on them with movement in the passing game. If Rob Ryan is going to get pressure on Brady, this will most likely be the route that he tries to go.
Cowboys offense vs. Patriots defense
When you study the Patriots on defense, the one area that jumps out at you is how much space their secondary gives up in routes. I didn't see the tightness in the coverage that I have seen with other defenses that the Cowboys have faced so far this season.
Earlier in the season, the Patriots played a great deal of man coverage but with little success. Now you see them playing much more zone. Another area where the Patriots have struggled is their inability to rush the passer. New England doesn't have that dynamic pressure player coming off the edge. Defensive ends
Andre Carter
and
Shaun Ellis
are veterans, but they don't rush the passer like a
Brian Orakpo
or
Kyle Vanden Bosch
.
Patriots' defensive force: Vince Wilfork
The strength of this Patriots defense is up the middle with defensive tackle Vince Wilfork, who is one of the more dominate players in this league. For a man his size, Wilfork moves very well. He is not one of those tackles that sits in a spot and just anchors down. He is very active -- not only in his pass rush, but also his ability to play the run right at him or working down the line.
Kyle Kosier
,
Phil Costa
and
Bill Nagy
had to deal with the inside power and the push that the Lions'
Ndamukong Suh
and
Corey Williams
were able to get. To the credit of the Cowboys' inside three, however, they were able to hold up the majority of the time. Wilfork has power, but he has pass rush technique.
Breaking down the Patriots' defense
On the other side,
Albert Haynesworth
will see action. But also be aware of second-year player
Kyle Love
, who is a much lighter and more mobile player. When the Patriots' defensive line tries to get pressure, it's usually by using twist stunts. They will also use blitzes from the secondary -- twice using a slot blitz vs. the Jets and a straight corner blitz against the Raiders.
Linebackers Jarod Mayo and
Brandon Spikes
are very active. Both really try to play downhill and attack the ball. They like to give you a tight look with one of the linebackers at the line, drop him, then fire the one from the other side. Where this group had some trouble was when the Jets went with an empty formation and it caused some confusion.
Also watch passing plays on the outside against this defense. The
Buffalo Bills
were able to work their screen packages but were also able to make plays in the flat with their running backs catching the ball against these linebackers.
Another potential target spot: Patriots safety
Another potential weakness for the Patriots is at safety. Starter
Josh Barrett
has been banged up, as has
Patrick Chung
. The Patriots have been trying to make do with
Sergio Brown
, who tends to misplay the ball in flight and is a poor tackler.
James Ihedigbo
is a better player when he can react to the ball in front of him. It will be interesting to see if the Cowboys can take advantage of this defense.
September, 9, 2010
9/09/10
11:45
PM ET
By
Bryan Broaddus
| ESPNDallas.com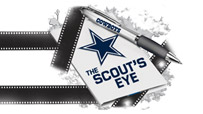 Sunday's has the makings of a difficult game for the Cowboys on several levels. It's a division opponent, it's on the road, and the Redskins have a new coach, which means new systems on offense and defense.
Coach Mike Shanahan has had a great deal of success in his NFL coaching career running a zone-blocking scheme with a mobile quarterback. Wade Phillips and the Cowboys staff have had to resort to other means to try and figure out what Shanahan might use in his game plan.
Dallas worked against Shanahan and the Broncos two seasons ago in practice and played a preseason game as well. The Cowboys can draw from that experience but also from the four games the Redskins played this preseason against the Bills, Ravens, Jets and Cardinals.
In studying those games, Shanahan has the offense working in that zone-blocking scheme. Rookie left tackle
Trent Williams
is a nice fit in this offense. He is mobile, plus he is able to play with a form of power. He shows the ability to play on his feet. You rarely see him on the ground.
A nice matchup to watch was when Williams went against
Terrell Suggs
of the Ravens. Suggs is a pass rusher similar to what he will face with
DeMarcus Ware
and
Anthony Spencer
. Suggs is an explosive player off the edge. Where he was able to take advantage of Williams was down inside on the rush.
The Redskins will put tight ends in the backfield to help with protection. Cooley and Davis did help in the preseason, but it wasn't always to Williams' side. Look for Ware to throw a wide variety of moves at Williams early in the game to gauge where he is.
Donovan McNabb
told the media Wednesday that his ankle was fine and he was ready for the start against the Cowboys. McNabb hurt the ankle in the preseason, and there was talk that he might miss the game, which you knew wasn't going to happen. Where McNabb is good in this offense is his ability to be a deceptive ballhandler, use his feet and deliver the ball on the move.
A large part of this offense is the use of the quarterback on boots and waggles. The Redskins want to pound the ball on the stretch play, then spin the quarterback away from the flow to work the ball to Cooley or Davis on the delay or Santana Moss down the field.
What the Redskins showed in their preseason games were routes down the field. Galloway and Moss both have speed and will stretch the field on vertical routes. Moss is dangerous is when he lines up in the slot and has the opportunity to run deep or crossing routes. He puts a great deal of pressure on the defense when he is allowed to do this because he is not afraid to take his route anywhere, plus he has the speed to create separation.
Cooley causes problems because of his ability to line up anywhere in the formation and complete routes. He has consistent hands and is a dependable player on third downs, much like a
Jason Witten
is for the Cowboys.
If the Cowboys are going to have success on defense Sunday night, it will have to be controlling the Redskins running game and not allowing McNabb to be effective in the play-action game.
*Throughout his NFL career as a head coach, Shanahan's teams have been of the 4-3 defensive type of scheme. In Shanahan's return to football -- after sitting out the 2009 season -- he is now working with a 3-4 look.
When asked about the switch, Shanahan said that in the 3-4, you can cause the offense more problems.
The scheme change presents challenges for the personnel staff. Do you have enough linebackers? Who is your nose man? The Redskins had a solid 4-3 group last season but now must move players around to handle the change.
Throughout his career,
Andre Carter
played as a wide 9 technique, with his hand on the ground rushing the passer. Now he is moved to outside linebacker, playing over the tight end and dropping in coverage.
Linebacker
London Fletcher
played with two big inside players at tackle to protect him. He now only has a nose man to do that.
Where this game can be won or lost is if the Cowboys do a poor job of handling the linebackers for the Redskins.
Brian Orakpo
, Carter and Fletcher can all make plays.
Across the defensive front,
Adam Carriker
, Ma'ake Kemoeatu,
Kedric Golston
are not dynamic players.
Albert Haynesworth
is the best player in this group but has struggled with his conditioning this preseason and at this time is not a starter. Haynesworth has played both nose and end in the preseason and did a much better job in the Jets game then he did in the others.
Where the Cowboys need to worry is if Haynesworth becomes motivated and decides he wants to be a dominant player.
The Redskins like to move Orakpo around in passing situations. There were times this preseason where he and Carter were rushing from the same side or Orakpo was coming from the inside linebacker spot.
In the preseason, I thought that cornerback
Carlos Rogers
has played better than
DeAngelo Hall
. Hall is a veteran player that understands how to play routes, but the physical side of the game will be a struggle.
Look for the Cowboys to try and find a way to attack safeties
LaRon Landry
and
Kareem Moore
. Landry has been a liability in coverage because of his aggressive play. Landry is a hitter but will struggle in space.
November, 17, 2009
11/17/09
11:40
AM ET
Head coach Wade Phillips hasn't stated publicly that Doug Free will replace injured right tackle Marc Colombo in the starting lineup.

However, the man who practices against Free every day expects Free to get the job. And Pro Bowl pass rusher DeMarcus Ware promises to help Free prepare for the Washington Redskins, who feature two of the league's top 10 sacks leaders in DE Andre Carter and OLB Brian Orakpo.

Most of Free's work in practice this season has come as the left tackle on the scout team, pitting him against the NFL's reigning sacks leader. That work has Ware believing that Free will be fine as a starter on the other side.

"He stops me a lot in practice," Ware said after serving meals to folks at The Salvation Army's Carr P. Collins Social Services Center in Dallas as part of the Cowboys' annual early Thanksgiving charity outing. "To be honest, Doug is really good. I think it's all about him getting in there and getting confidence."

Ware vows that he'll take scout-team reps across from Free this week. Ware wants to make sure that Free, a fourth-round pick in 2007, is as prepared as possible for his first NFL start.

"Make sure he's ready," Ware said. "There's nothing that he's not going to see. He's going to see the real thing in practice."