Dallas Cowboys:

Devin Hester
October, 7, 2012
10/07/12
2:50
PM ET
IRVING, Texas -- Rookie cornerback
Morris Claiborne
was beaten for a touchdown for the first time in his career Monday night against the
Chicago Bears
.
Devin Hester
beat Claiborne on a double-move and caught a 34-yard touchdown pass. It was a learning experience for Claiborne, who has been targeted a team-high 15 times this season.
Coach Jason Garrett said Claiborne didn't use the proper technique defending the play.
Claiborne said that's part of the business of the NFL, especially when you're a rookie. But making plays is what Claiborne is being asked to do. He has only one pass breakup and had a forced fumble negated by replay.
"I just gave up a double-move," Claiborne said. "We had an all out blitz something you can't do, especially in this league. I sat down on it and try to play the comeback and he hit it over the top."
Claiborne said from a physical standpoint, he feels good. He missed offseason workouts due to his recovery from wrist surgery and he also missed a few training camp practices with a sprained knee. But Claiborne continues to press receivers at the line of scrimmage and normally doesn't get a lot of deep help from a safety.
"Every game is a learning experience, good or bad," he said. "You just got to take what you learn from that game and try to make it better the next time."
October, 3, 2012
10/03/12
4:00
PM ET
IRVING, Texas –
Morris Claiborne
gave up the first touchdown of his career when he was beaten by Chicago's
Devin Hester
for a 34-yard touchdown in the third quarter.
"It was all on me," Claiborne said. "I feel like we had a good call up at that time. It was just me playing it wrong, playing it outside when I should've been inside. Chalk that up as a loss and learn from it and come back stronger the next time."
Hester put a double move on Claiborne, faking to the outside to create even more room for
Jay Cutler
to make the throw. When he got to the sideline, secondary coach
Jerome Henderson
let him know he used the wrong leverage.
"I should've been inside from the start," Claiborne said. "I was lingering outside and I paid for it."
Claiborne nearly forced his first turnover of the season when he ripped the ball free from wide receiver
Alshon Jeffery
, but the officials overturned the call on replay. He is waiting for his first interception.
"I'm patiently waiting on that opportunity," Claiborne said. "I feel like I had a couple of opportunities and missed my chance on it. Just waiting on the right one I guess."
October, 2, 2012
10/02/12
2:01
AM ET
October, 1, 2012
10/01/12
4:46
PM ET
OK. We've reviewed the Sunday performances
for three-fourths of the NFC North
. Now it's time to turn our attention to the Monday night matchup between the
Chicago Bears
and
Dallas Cowboys
. Kickoff is set for 8:30 p.m. ET, but the game will be hard-pressed to reach
the drama level of last Monday's affair
.
PODCAST
Coop and Nate discuss the Monday Night Football matchup between the Cowboys and Bears.

Listen

We've discussed a few aspects of this game, from the
apparent mismatch the Bears' defensive line
should have over the Cowboys offensive line, to quarterback
Jay Cutler
's dismal record
in prime-time games on the road
, to the Bears'
aggressive but unsuccessful attempts
to get the ball down the field through three games.
In the last few hours before kickoff, I'd like to focus on the Cowboys' top-ranked defense, and how a potential antidote has to this point not been a part of the Bears offense.
The Cowboys are limiting opponents to an NFL-low 250 yards and 15.7 first downs per game and boast one of the league's top pass-rushers in
DeMarcus Ware
. An easy and high-percentage offensive alternative to the Bears' downfield throws could include an emphasis on receiver
Devin Hester
near the line of scrimmage, but to this point Hester has been almost invisible in the Bears' new offense.
Hester has been targeted on five passes, catching two for 27 yards, and has played on 30 percent of the Bears' snaps,
according to Pro Football Focus
. Late last week, he expressed frustration
to ESPNChicago.com
, saying: "It's hard being one of the top electrifying players in the league and you're not able to get your hands on the ball as much as you want."
Based on what we discussed over the weekend, I'm not sure Cutler wants to redirect his efforts away from receivers
Brandon Marshall
and
Alshon Jeffery
. But you wonder if Hester won't emerge as a bigger factor Monday night -- or whether he should. Just a thought.
September, 27, 2012
9/27/12
11:03
AM ET
IRVING, Texas -- The Cowboys worked out two punters Wednesday afternoon, and a former two-time Pro Bowler emerged as the winner in
Brian Moorman
.
Punter
Chris Jones
has a sprained knee and will miss the next two weeks, so that forced the Cowboys to act quickly. Moorman had struggled in Buffalo, where he had a net average of 32.7 yards. His punts have been returned for a league-high 172 yards.
There are many factors involved in return yardages -- coverage, weather, direction of the kick and the returner -- but it's pretty stunning that the Cowboys lost Jones, who had allowed just 22 return yards, among the lowest in the league.
Coach Jason Garrett said Moorman's struggles didn't scare the team because he's had a strong career prior to this season.
"You look at the body of work, and he's punted for a long time in this league at a real high level," Garrett said. "And he punted well in the workout."
With Jones out, Moorman also becomes the Cowboys' holder, which he did with the Bills.
Kicker
Dan Bailey
most likely will work with Moorman in practice Thursday. And with the game being on Monday night against Chicago, the extra day of work should help from a comfort level.
This is a difficult move for the Cowboys to make, given the Bears'
Devin Hester
, who Garrett called one of the best in the league, averages 11.7 yards a return, which ranks ninth in the league this season.
If Moorman struggles Monday night, the saving grace is the Cowboys have a bye next week. So they could release him if Jones is healthy enough to return.
"It's a day-to-day type thing," Garrett said of Jones' knee. "We don't think its surgical right now, but we're hopeful that he'll be back sooner rather than later. We didn't think he was going to be able to punt this week. He did a really good job in the game punting it after getting knocked around. That was important for us. We'll take it day-by-day, week-by-week."
September, 27, 2012
9/27/12
9:56
AM ET
IRVING, Texas – If something were to happen to one or both of the Cowboys' safeties Monday against Chicago, then
Eric Frampton
would be pressed into service after just six days with the team.
Frampton, who spent the previous five years in Minnesota primarily as a special teams' player, signed with the Cowboys on Tuesday after a workout with four other players.
"Coming in here as far as the playbook, it's very similar in terms of the scheme and some of the techniques," Frampton said. "I think the biggest thing for me would be learning the terminology and locking into that. Once I get that down, putting two and two together, I'll be fine."
The Cowboys will need Frampton to play a big special teams' role. And he knows all about Chicago's
Devin Hester
, who has 29 kick and punt return touchdowns in his career, from his days of playing in the NFC North.
"They play great special teams, so I'm familiar with that," Frampton said. "I know kind of what I have to do to get prepared for that game."
December, 1, 2011
12/01/11
9:21
AM ET
By
Bryan Broaddus
| ESPNDallas.com
Five-star question:
Will
Patrick Peterson
, averaging 19.2 per punt return the past four games with three touchdowns, hit his average or return a punt for a touchdown Sunday against the Cowboys?
Watching Patrick Peterson return punts reminds me of how Desmond Howard was able to do that during our Super Bowl run with the Green Bay Packers in 1996.
Peterson is playing with a great deal of confidence. As a blocker on that return unit, you don't want to be the guy that doesn't secure his block, thus resulting in a missed opportunity to score points.
Watching practice Wednesday, I noticed on scout team work that Dez Bryant was able to get one to the wall that had a chance for a huge return. For special teams coach Joe DeCamillis, he was lucky that it was just practice and he would be able to coach off that in the film session Thursday morning and correct any problems.
With all that being said, a healthy Mat McBriar would make me feel better about directional punting and being more consistent at it. I feel that the Cowboys will try this anyway and see if they can control where and how Peterson fields the ball.
The problem with great return men such as Howard, Brian Mitchell and Devin Hester is that they make you pay for mistakes. The best way to control Peterson is through offensive possessions, which the Cowboys have a chance to do against the Cardinals.
By holding the ball and a plan to pin Peterson on one side of the field, if necessary, the Cowboys will not allow him to gain his average or score a touchdown.
December, 1, 2011
12/01/11
9:10
AM ET
Five-star question:
Will
Patrick Peterson
, averaging 19.2 per punt return the past four games with three touchdowns, hit his average or return a punt for a touchdown Sunday against the Cowboys?
Patrick Peterson is an outstanding punt returner. He's got vision, speed and the ability to break tackles on most returns. But he's had some issues. He's fumbled, been stopped for negative yards and in the last five games has five fair catches.
Mat McBriar
should contain Peterson on Sunday at Arizona with high kicks, forcing him to fair catch and with punts to the sidelines which forces him against the sidelines making it easier for the gunners to tackle him.
McBriar has faced dangerous punt returners in the past most notably, Chicago's
Devin Hester
, considered one of the best in the league, who has a better punts-per-return average than Peterson this season.
In the last two meetings vs. McBriar, Hester has three returns for a total of negative four yards, a fair catch and a muffed punt.
It's not like these returners are unstoppable and the Cowboys special teams unit has played well at times, it's just that long returns has hurt their average in 2011. McBriar has a good group in front of him that should contain Peterson Sunday.
If not, expect a long, long, long day.
December, 1, 2011
12/01/11
9:05
AM ET
Five-star question:
Will
Patrick Peterson
, averaging 19.2 per punt return the past four games with three touchdowns, hit his average or return a punt for a touchdown Sunday against the Cowboys?
This is probably not the best time for
Mat McBriar
to be in a mini-slump with Patrick Peterson on the other end of his punts, but if you go by history the Cowboys should be able to keep the rookie returner under his 19.2-yard average.
Over the last few years McBriar has faced some of the NFL's best returners, from
Dante Hall
to
Devin Hester
to
DeSean Jackson
to
Ted Ginn
and he has more than held his own.
Of course, he was healthy in those matchups. This case of drop foot has affected him some, although he said the pain has subsided for the most part recently.
McBriar will have to limit Peterson's access to the full field. McBriar is adept at keeping his punts outside the numbers. Washington's two returns a few weeks ago came on punts that were close to the middle of the field, which stretched the coverage team.
That came after McBriar had a 23-yard punt out of bounds. He was conscious of that happening again and his aim was off.
His aim can't be off against Peterson. He has shown the willingness to catch a punt anywhere and return it. The 99-yard return against St. Louis is the classic no-no-no, yes-yes-yes play. His other returns for touchdowns are 89, 82 and 80 yards.
Look for McBriar to kick the ball near the sideline or out of bounds or use his flip-flop technique to force fair catches.
October, 26, 2011
10/26/11
9:00
AM ET
The owner of the
Dallas Cowboys
was talking, we think, like the general manager of the Cowboys.
Jerry Jones, who is actually the GM and owner said he's concerned about using
Dez Bryant
, one of his dynamic playmakers, on punt returns. It's pretty interesting to note that Jones has praised Bryant's ability to return punts where he took two back for touchdowns last year.
But in the 2011 season opener, Bryant injured a thigh forcing him to miss one game and play gimpy in another. He's healthy now, as evident of his performance on Sunday at Cowboys Stadium. Bryant was running routes almost pain free and he was trying to break tackles almost at will. Bryant plays the game with passion. He doesn't give up anything on the football field. You can tell he likes playing football. He's into every play on offense and defense. He doesn't stop talking on the sidelines. He's talking to himself, his teammates, opponents, the coaches and the fans.
It's why Jason Garrett likes Bryant and wants him on the field at all times.
Yet, Garrett is placed in this interesting situation of deciding what to do with Bryant thanks to what Jones, the GM said. See, if Jones, the owner were talking, Bryant is still returning punts with no problems.
Jones, the GM, sees potential problems here. Injuries.
But Garrett has no real threats in the punt return game. He could put
Kevin Ogletree
back there, but he hasn't returned a punt since he was playing high school football back in Queens, N.Y.
Terence Newman
has done it, but has fielded only six punts since 2007.
There is
Dwayne Harris
, the rookie from East Carolina. But he's currently on the practice squad and to elevate him to the 53-man roster again, the Cowboys have to make a roster move. And when Harris did it, he averaged just 6.6 yards per return.
Jones wants one of his best players on the field for the offensive snaps. That's understandable. But Bryant can do so much more with the return game. Garrett talked last week about not having starters play extended time on offense get time on special teams.
It's a balance he's trying to find with Bryant and other starters such as linebacker
Sean Lee
.
Garrett isn't the only coach with this problem.
One of the best returners in the NFL is Chicago's
Devin Hester
. He's averaging 14.6 yards per return and has scored once this year. As a receiver, Hester is second on the team with 21 catches with one touchdown.
We understand the need to protect your best players, but football is a game of risk. If you don't want somebody to get hurt, don't use them. Trade him. Cut him.
If you don't want to do that, play them.
"Now, the game is one that you risk injury on every play, but because he just refuses to go down – which is a great thing about him – then you've got to watch using that in situations like kick returns," Jones said on his weekly radio show Tuesday morning. "We'll monitor that as the year goes. We'll play that by ear as to when he'll actually return the ball. We've got to watch him."
Bryant should stay on punt returns, that simple. It's not easy to find a good returner.
"I'm not going to say he's injury prone," Jones said of Bryant, "but I will say he's more subject to getting hit and hurt with the way he stands up and fights it than probably any player we've got."
Jones has a right to be concerned. If he's bothered by it get Garrett somebody else to use.
September, 19, 2010
9/19/10
10:37
AM ET
ARLINGTON, Texas -- The Cowboys (0-1) have their home opener today against the
Chicago Bears
(1-0) at Cowboys Stadium.
Dallas has won three of its last four home openers, losing last year's home opener in the first regular-season NFL game at Cowboys Stadium to the
New York Giants
.
That was also the debut of ESPNDallas.com
Now, back to this game.
Cowboys update:
The Cowboys' offense is struggling. It scored only one touchdown in the season opener last week vs. the
Washington Redskins
, missed a field goal and had another touchdown negated by a holding call on
Alex Barron
at the final buzzer. Dallas will have the return of two of its offensive starters, left guard
Kyle Kosier
(knee) and right tackle
Marc Colombo
(knee). Kosier said Friday he feels 100 percent and Colombo has expressed similar thoughts. Colombo and Kosier might not play every snap, so
Montrae Holland
and Barron should get some snaps.
Bears update:
You think the Cowboys have problems? The Bears are coming off a win, and coach Lovie Smith was questioned for going for it on a fourth-and-1 at the Lions 1 in the fourth quarter. Smith said it was his fault, but offensive coordinator Mike Martz said it was his fault. Sounds like Dallas.
Devin Hester
, the alleged No. 1 receiver for the Bears, got one catch for 17 yards vs. the Lions, and there appears to be a rift between him and quarterback
Jay Cutler
. If the Bears go 2-0, their Week 3 home game against Green Bay will be an important NFC North showdown in September.
Cowboys inactives:
3QB Stephen McGee, FB Deon Anderson, LB Sean Lee, LB Brandon Williams, C Phil Costa, OT Sam Young, OT Robert Brewster, DE Sean Lissemore.
Bears inactives:
3QB Caleb Hanie, S Craig Steltz, CB Joshua Moore, RB Kahlil Bell, LB Nick Roach, OT J'Marcus Webb, DE Corey Wootton, DT Marcus Harrison.
Officials:
Referee Scott Green, umpire Bruce Stritesky, head linesman Tom Stabile, line judge Tom Barnes, field judge Dyrol Prioleau, side judge Larry Rose, back judge Scott Helverson, instant replay official Carl Madsen.
Scouts scheduled to attend:
New York Giants, Houston Texans, Green Bay Packers
Football Outsiders insight:
Bears running back
Matt Forte
, who rushed for 50 yards on 17 carries, was stuffed four times from the 1-yard line last week. Given the historical rate of conversion from there, an average back would have scored 2.2 touchdowns. For a single game, it was the third-worst performance of the past 11 years. Last year, Forte had the second-worst performance of any back inside the 5-yard line in the past ten seasons.
Cowboys quarterback
Tony Romo
converted only two of the nine third downs he faced. Why? His average third down came with 12.6 yards to go, and he never faced anything easier than a third-and-8. Last year, Romo converted just under 41 percent of his third downs into first downs or touchdowns, but his average third down came with 8.4 yards to go.
September, 18, 2010
9/18/10
8:34
PM ET
Chicago Bears
wide receiver/return man
Devin Hester
has the potential to break a punt return for big yards.
Right?
Over the last three seasons, Hester hasn't been in double-digits in punt return yardage.
Sunday, Hester brings his speed and movements to Cowboys Stadium when the Bears face the Cowboys.
Besides dealing with the Cowboys' videoboard, which stretches between the 20-yard lines, and
Mat McBriar
's booming punts, the Cowboys' special teams have young players who struggled in the season opener at Washington.
Kicker
David Buehler
led the special teams unit with two tackles. That's not good.
Hester scored seven touchdowns combined on punt returns in 2006 and 2007 and had 21 returns over 20 plus yards in the same time span. But he has failed to score a touchdown or get a return over 20 yards the last three years, which also includes the season opener against Detroit, where he averaged 3.4 yards a return. It should be noted Hester had a 17-yard punt return against the Lions.
Hester's low numbers could be attributed to nagging injuries and moving full-time to wide receiver. Since doing that in 2008, his punt return numbers have decreased.
The Cowboys have to be careful with Hester, who has the ability break one for a touchdown. With the Cowboys struggling offense -- yeah, we're counting the first-team struggles from the preseason -- special teams will play a major role on Sunday.
September, 17, 2010
9/17/10
8:00
AM ET
By
Bryan Broaddus
| ESPNDallas.com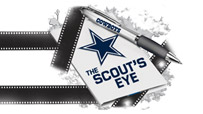 The Cowboys will face a defense that will present them a different set of challenges as opposed to what they faced last week in Washington.
Lovie Smith and former Lions head coach Rod Marinelli have once again hooked up and continue to put the Bears in the Tampa 2 scheme that they ran with great success for the Buccaneers under Tony Dungy.
In 2009, the Bears were a banged up defense and struggled without several key members in the lineup. This year, with the addition of
Julius Peppers
from Carolina, it gives them a much more dynamic pass rusher than you have to deal with off the edge.
Peppers tends to play the open side of the formation which is away from the tight end, so a matchup against just one of the offensive tackles is possible if the Cowboys want to set the formation to one side or the other. Peppers is one of those defenders that doesn't give you much of a hitting surface when blockers set on him. He has shown the ability to dip his shoulder and work underneath the tackle. He can be explosive from the backside as Lions quarterback Matthew Stafford learned.
Peppers does a nice job in the running game because he is difficult to hook or reach. He has very long arms and he uses them to keep blockers off him as he works down the line and into the backfield.
At the other end is
Mark Anderson
. Anderson is not a bulky player, but he is very quick. When Smith and Marinelli slant this line, Anderson is a problem to block on the move because he is a feel for how to beat blocks.
Anderson is the type of player that just keeps coming at you. He doesn't want to fight these tackles toe to toe, so he needs to be on the move.
The type of player that tends to give
Andre Gurode
and
Leonard Davis
fits are the ones with quick movement off the snap. Davis and Gurode will struggle because they have to move their feet and extend the blocks. It's the big inside guys that try to bull rush them that tends to be easier for them to block. The Bears have two of these types of players inside.
Tommie Harris
and
Anthony Adams
are both quick, up-the-field guys. Their game is based on movement more than strength.
The linebackers for the Bears are a veteran group.
Brian Urlacher
was throwing his body around.
Lance Briggs
was effective on the blitz, causing a turnover on the Lions' 1, and
Pisa Tinoisamoa
can really run. This group was very active attacking the Lions.
That's understandable because of a second-year quarterback at the controls for Detroit. It will be interesting if they try to blitz Tony Romo and allow this secondary the responsibility of playing coverage.
It's a Cover 2 look (safeties on the hash) with the corners playing short and the safeties behind. The Bears secondary will also use a technique of the corners turning their rears to the sideline and trying to funnel the receivers inside. In the Cover 2 look as well, you will a see deep drop by Urlacher in the middle of the field.
Romo always talks about patience when playing a Cover 2 team and taking what they give you.
Charles Tillman
is the better of the two corners. Zackary Bowman was picked on by the Lions. I would think that the Cowboys might do the same.
*The Bears on offense were able to move the ball on the Lions, but turnovers and red zone problems allowed to Lions to hang in the game and even have a chance to win it in the end.
The Bears will struggle to block the Cowboys' front. Tackles
Chris Williams
and Frank Omiyale will have a difficult job of blocking
DeMarcus Ware
and
Anthony Spencer
in the passing game.
Williams is the better player here because he plays with some strength. Omuyale just doesn't play with much upper- or lower-body strength at all. You see him come out of his stance then get worked back. He is always fighting just to sustain his block. The Bears will chip with their backs out of the backfield.
At center for the Bears is veteran
Olin Kreutz
, who is an old-school type of player. Kreutz is one of those guys who skills have left him, but he gets by because he has the ability to hold, trip and clip. Kreutz will have his hands full with
Jay Ratliff
. Ratliff just plays with too much quickness for Kreutz, who will have a hard time adjusting.
The Bears might not have big names at wide receiver, but what they do have is a group that can really run.
Johnny Knox
is a 4.29,
Devin Hester
a 4.41 and
Devin Aromashodu
a 4.35.
Knox is a smooth route runner that will go all over the field to catch the ball, Hester is outstanding in the open field with the ball in his hands, but the interesting player to me is Aromashodu. This player can cover some ground on the outside and does a nice job in the slot. In the Lions game, Cutler was going to him more than the other receivers.
It will be interesting if the Cowboys try to press these receivers and not allow free access in the routes. If the secondary can hold up on the outside, it will make Cutler have to face this pass rush and the possibility to creating turnovers. In the Lions game there were several times where Cutler was under pressure and just unloaded the ball.
Running back
Matt Forte
had two huge plays in the passing game for the Bears that resulted in touchdowns. Forte's running style is that of a slasher. If he had a problem in the Lions game, it was his inability to punch it in from the 1, but the Bears really didn't do a very good job of securing the hole. The Bears like to pull guards in short yardage, which was a big problem against the Lions. The Cowboys need to be careful in this game not to allow Forte to have a similar game to what he did against the Lions.