Dallas Cowboys:

Jahvid Best
January, 28, 2014
1/28/14
9:00
AM ET
IRVING, Texas -- With
sources saying
Scott Linehan will take over as the
Dallas Cowboys
' playcaller, his track record suggests the offense will be
Tony Romo
friendly.
[+] Enlarge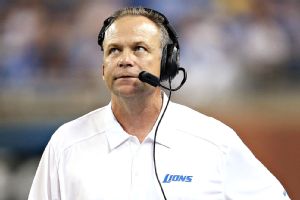 Leon Halip/Getty ImagesScott Linehan has been the Lions' offensive coordinator for the past five years, but can he get the Dallas run game going?
For the past five years Linehan was the
Detroit Lions
offensive coordinator. In the last three seasons, Lions quarterback
Matthew Stafford
has thrown for 14,655 yards and 90 touchdowns with 52 interceptions.
From 2011-13,
Calvin Johnson
caught 302 passes for 5,137 yards and 33 touchdowns. So that would appear to be good news for
Dez Bryant
.
But what about the running game?
Linehan has been an offensive coordinator/head coach from 2002-2013, except for the final 12 games of the 2008 season when he was fired as head coach of the
St. Louis Rams
.
Using the 11 seasons as a backdrop, Linehan has had a top-10 ranked rush offense just twice and those were in his first two years with the
Minnesota Vikings
in 2002 and 2003. A Linehan-led running game has not finished better than 12th in the NFL since. With the Lions he had running games ranked Nos. 24, 23, 29, 23 and 17.
The Cowboys have been at their best offensively when
DeMarco Murray
has been involved.
Linehan is not averse to the run.
In 2002,
Michael Bennett
ran for 1,296 yards for the Vikings. A year later Minnesota had four different players with at least 400 yards rushing. In 2005 with the
Miami Dolphins
, where he worked with Jason Garrett for the first time,
Ronnie Brown
ran for 907 yards and
Ricky Williams
had 743 yards.
In his first year with the Rams,
Steven Jackson
, the runner so many Cowboys fans wanted them to take in 2004, ran for 1,528 yards. He had 1,002 yards in 2007.
With the Lions, he had to make due with
Kevin Smith
,
Jahvid Best
, whose career was cut short by injuries and
Mikel Leshoure
. Last season,
Reggie Bush
ran for 1,006 yards.
Joique Bell
ran for 650 yards.
In Murray, Linehan will inherit a back coming off the best year of his career and an offensive line that finished the year on a high note.
It's up to him to use the running game.
October, 13, 2011
10/13/11
1:07
PM ET
IRVING, Texas -- Tom Brady, Tom Brady, Tom Brady.
Whenever a team prepares for New England, Brady is the focus of the week and for good reason.
But what gets lost when talking about the Patriots offense is the running game. It's not too shabby either. Just ask the
New York Jets
.
The Jets geared up to stop Brady and
BenJarvus Green-Ellis
ran for 136 yards on 27 carries and two touchdowns.
"Brady gets the recognition because the run game is successful too," defensive end
Marcus Spears
said. "You don't want him to throw for 475 yards on you so you play nickel with a lot of defensive backs and those big linemen get to the secondary and get on the little guys creating space. We have to be real good up front when they want to run the ball."
That has not been a problem this year. The Cowboys have the best ranked run defense in the NFL, allowing only 61.8 yards a game on the ground. San Francisco's
Frank Gore
and Detroit's
Jahvid Best
have had the most yards with 47 yards.
September, 30, 2011
9/30/11
8:00
AM ET
By
Bryan Broaddus
| ESPNDallas.com
After gutting out a difficult victory over the Redskins, the Cowboys face a new challenge of a short week to prepare to play one of the league's most talented teams in the
Detroit Lions
.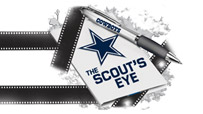 The Lions will present problems on both sides of the ball. If you follow the NFL, we all know the names of
Calvin Johnson
,
Ndamukong Suh
and
Matthew Stafford
, who have helped this team to get off to a fast start. But there is more to it than just those three players.
Detroit defense
The Lions play a true 4-3 front, which will be the first time this season that the Cowboys faced this kind of look. Suh will mainly line up over right guard
Kyle Kosier
and will work across from
Tyron Smith
when the Lions go to a three-man line.
There will be times where Suh will move to the right side, but usually that spot is manned by
Corey Williams
or Sammie Hill. The problem for the Cowboys in that look is that
Bill Nagy
, who struggles with power players now, has to deal with two players that go 320-plus pounds. Nagy's primary weakness is his technique against the down linemen that have size and power.
Kosier will have another set of problems in dealing with Suh, who plays with power and quickness. Suh has outstanding technique as a pass rusher with a wide variety of moves. Kosier has had to deal with power players before in his career, but the way that Suh uses swims, slaps and rips makes him hard to handle because he is playing with this technique as he is working his way to the quarterback.
Most teams like to sub their two down players inside, but the Lions keep their big bodies in the game and will push the front of the pocket then squeeze from the outside with
Kyle Vanden Bosch
and
Cliff Avril
.
The last two weeks
Doug Free
hasn't played some of his better football. I have talked before that I felt that it was more technique problems than any other area. When Free gets in trouble, it's when he is playing over the top of his left foot and he gets overextended. When Free gets overextended, his feet stop and rushers are able to get pressure.
In the Redskins game, it looked like Free was worried about
Brian Orakpo
taking him on the inside rush. This week, Free will line up over Vanden Bosch, who plays in a wide 9 technique and doesn't quit on a play. He is relentless, run or pass.
Free will need to beware of not finishing his blocks against Vanden Bosch, because there will be times where Vanden Bosch looks like he is out of the play but will fight his way back into the picture. Vanden Bosch likes to fight wide and slap the tackles hands down, then work for the corner. Vanden Bosch, like Suh, is able to do this without slowing down or stopping his rush.
Tony Romo
spoke of his receivers having to find a way to win on routes. Guys like
Miles Austin
and
Jason Witten
can win, but it is a little tougher is guys like
Dez Bryant
and
Kevin Ogletree
. They will match up against corners
Chris Houston
and
Aaron Berry
, who like to play press man and be physical at the line of scrimmage.
The Lions played more man coverage against the Bucs than they did against the Vikings. I believe that they will line up and force these Cowboys receivers to beat them off the line. If Romo has to hold the ball against this Lions defense, it will be a struggle for his line. This group can get four-man pressure and it's more intense than what they faced against the 49ers and Redskins.
Where the Vikings and Bucs had some success was running receivers down the field on vertical routes when the Lions did play zone. There also were two nice opportunities for tight ends to make plays against Cover 2 working between the safeties down the field.
The game plan for Garrett against the Lions running the football will be similar to what he had against Washington. He will need to take advantage of how aggressive this front seven will be.
The Vikings had success running the ball against the Lions by getting the ball on the edge but using down or angle blocks to handle the power and quickness of the Lions. Look for the Cowboys to try to shield the Lions from the ball more than trying go toe to toe with them. The Vikings were able to make plays on the edge with
Adrian Peterson
by taking advantage of the way that the Lions chase the ball.
Detroit offense
The challenge for Rob Ryan and his defensive staff in this game will be trying to dial up pressure against Matthew Stafford when he gets in the shotgun. The Lions have had their share of blocking problems, but the answer for those issues has been Stafford's ability to get rid of the football quickly.
Stafford has major weapons with Calvin Johnson and
Brandon Pettigrew
, and the Lions also have a nice screen package with running back
Jahvid Best
, who catches the ball well out of the backfield.
Stafford is an impressive quarterback to study because he never looks like he doesn't know where to go with the ball. He is mobile to a point and can buy time with his ability to move. The trait that is the most impressive about Stafford is his ability to be an accurate passer. Rarely do you see his receivers have to work for the ball. Has touch with the ability to lead his receivers down the field.
Stafford has a real understanding of the strengths of his skill players. Can make all the throws and puts the ball in position that they can go get it.
If there is a knock on Stafford, it has been his ability to stay healthy. When he does not play, the Lions are a very ordinary team on offense even with all the talented players.
If the Cowboys are going to win this game, it won't be about stopping the run but more how they will be able to limit the number of big plays that the Lions can make. Johnson will make his share of plays because he always does no matter how outstanding the coverage is. Stafford knows that he can throw the ball down the field and Johnson will find a way to go get it. If Johnson gets separation, he is going to make the play.
Last week,
Terence Newman
and
Mike Jenkins
played well against the Redskins. They will need a similar effort against Johnson and
Nate Burleson
.
Safeties
Gerald Sensabaugh
and
Abram Elam
will also be a factor in this game, not only because of their responsibilities of helping carry Johnson deep in coverage, but also having to deal with tight end Pettigrew. This is the fourth game where this defense has had to deal with an athletic tight end that can get down the field.
Fred Davis
and Chris Cooley did not kill the Cowboys last week.
The Cowboys have to be careful is putting so much attention to Johnson and allowing Pettigrew or even Burleson to make plays.
If the Lions have a real weakness, it is with this offensive line. Despite their 3-0 record, the Lions have issues at offensive tackle. Longtime veteran left tackle
Jeff Backus
is on his last legs as a pass protector and a run blocker. There is nothing that he really does well anymore. It's not as bad as watching
Marc Colombo
playing last season, but there are some similar traits that you are now seeing.
At right tackle, Gosder Cherilus was replaced in the Minnesota game by Corey Hilliard because he couldn't even get out of his stance to handle the edge. Cherlius once again will be in the starting lineup and it is a road game for the Lions, so keep an eye on him to see if he struggles again.
Through the first three weeks of the season, Ryan has done a nice job with his scheme, in finding those offensive players that will struggle against his pressure players. Look for Ryan to continue to move
DeMarcus Ware
and
Anthony Spencer
around to attempt to make Stafford uncomfortable in the pocket.
September, 29, 2011
9/29/11
4:48
PM ET
IRVING, Texas -- When
Troy Aikman
watches the
Detroit Lions
, he can't help but think of the 1991 Cowboys.
PODCAST
ESPN NFL analyst Ed Werder jumps on The Ben and Skin Show to talk all things Cowboys.

Listen

It's not a perfect comparison, but like those Cowboys, the Lions are a young, talented team two years removed from being absolutely terrible and learning to win. And the starting quarterbacks have a lot of similarities.
Highland Park product
Matthew Stafford
, like Aikman, is a No. 1 overall pick who had a tough first two seasons in the NFL. Aikman, who was plagued by interceptions early in his career, made his first Pro Bowl in his third year. Stafford, who ended up on injured reserve the last two years, will finish this season in Hawaii if he keeps performing like he has during the Lions' 3-0 start.
"He's actually had a little more success as far as just numbers go and then year three, it all the sudden clicks," Aikman said in a phone conversation a few days before he calls Sunday's Lions-Cowboys game for FOX. "I think there's a lot of similarities both in our circumstances and our styles of play. I hope he stays healthy."
Aikman, who lives in Highland Park, has known Stafford since the then-Georgia quarterback introduced himself at Mi Cocina several years ago. Aikman admits he had concerns about Stafford being drafted by Detroit, which was coming off an 0-16 season.
The worry was that the franchise's issues would be too much for Stafford to overcome. Aikman used former No. 1 overall pick Carson Palmer's situation in Cincinnati as an example.
However, Aikman noted that Stafford wanted to go to Detroit. That was partially due to the prestige of being a No. 1 overall pick, but Stafford also wanted a chance to make a mark in a town that hasn't had a star quarterback since fellow Highland Park alum Bobby Layne in the 1950s.
When Aikman studies Stafford, he sees a smart, strong-armed pure pocket passer with a lot of confidence and the ability to make plays with his feet when necessary. But Stafford's toughness impresses Aikman as much as any of his physical attributes.
The Vikings' front four hit Stafford hard over and over again while Minnesota built a 20-0 halftime lead last week. Stafford responded by throwing for 314 yards and two touchdowns in the second half and overtime to lead the Lions a comeback win that was their first victory in the Metrodome since 1997.
"He hung in there and took the hits and still stood in the pocket and made the throws later," Aikman said. "I think he's the whole package."
Of course, a quarterback can't win without a good supporting cast. Aikman believes Stafford has one in Detroit, which has almost completely renovated the roster during Stafford's tenure. The Lions' offensive playmakers include three young former first-round picks: Pro Bowl receiver
Calvin Johnson
, tight end
Brandon Pettigrew
and running back
Jahvid Best
.
Detroit's defense, which has allowed the fewest points in the NFC, is built around an deep, talented defensive line headlined by Ndamukong Suh.
The Lions' rally in Minnesota is the kind of win that can serve as a springboard for a young team, according to Aikman.
"I think it's all about gaining some confidence," Aikman said. "Those young teams that have a lot of ability, you have to have some success before you really start believing. You start stacking some of those successes on top of each other and you start saying, 'Hey, we're pretty good.' That's what [the early '90s Cowboys] did.
"I think this team is for real. I really do. I think they're going to be around for a while."
November, 23, 2010
11/23/10
8:00
AM ET
By
Bryan Broaddus
| ESPNDallas.com
Sunday's matchup between the Lions and the Cowboys was about which backup quarterback was going to be able to lead his team to victory.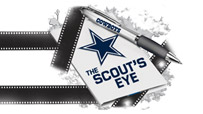 The Lions are a team that always played hard for Jim Schwartz but had trouble finishing games. Losses to Philadelphia, Green Bay, the Giants and Jets were all hard-fought games but losses nevertheless. There are talented players on both sides of the ball for the Lions, but the biggest hole is at quarterback, where
Shaun Hill
was making another start for the injured
Matthew Stafford
.
Hill's numbers against the Cowboys might have been impressive, but what did it get the Lions? Another loss.
In studying Hill, there was no doubt in my mind that he was going to check the ball down to backs, throw the ball to tight end
Brandon Pettigrew
and try to find a way to get the ball in Calvin Johnson's hands without any of the opportunities really going down the field. Hill is a take-what-they-give-me quarterback and nothing more.
These next three weeks the Cowboys will see quarterbacks that will push the ball down the field.
I spoke of some of the talent that the Lions do have. I came away impressed with Johnson, defensive tackle
Ndamukong Suh
, running back
Jahvid Best
, Pettigrew and defensive end
Kyle Vanden Bosch
. Johnson and Suh are big time players and how the Cowboys were going to deal with them was the question that kept me searching for answers.
The majority of the Cowboys struggles have been laid at the feet of their offensive line, namely with guard
Leonard Davis
. There is no secret of Davis' struggles on a weekly basis with quickness more than power. In Suh, there was a combination of both. To Davis' credit, he started the game well against Suh, not allowing him to control the front like he had against other quality opponents.
The Cowboys offensive coaches had a nice plan in how they blocked Suh. Davis would take him one-on-one, then
Andre Gurode
would block back on him, then Davis and Gurode would double him. Then there was one time where Davis showed some lightness of his feet and slipped inside of Suh to allow
Kyle Kosier
to deliver a crushing trap block.
The Cowboys had a smart scheme where they tried to hit Suh from all angles and never give him the same look. To Suh's credit, he was still able to make some impressive plays. The holding call on Davis that resulted in a safety was sheer power. Davis was never able to set his feet and work in front of Suh as he fought his way up the field. Once Suh got to his corner, it was over. Davis really had no choice but to try and grab on to Suh and hope he didn't get called.
As good as he had been the last two weeks, right tackle
Marc Colombo
didn't have his A game Sunday afternoon against the Lions. When Colombo has a problem, it's usually when he gets overextended with a wide base and struggles to move his feet. Colombo throughout his career has been a dependable player in space, but he struggled to secure his block on the screen to
Dez Bryant
, which got him tackled. Colombo also got beat on a twist stunt and missed a cut-off block.
With Colombo, it's never pretty technique-wise, but he played like a guy that was frustrated in the way the game for going for him.
*For the second consecutive week, the Cowboys' undrafted rookie corner made a play in the game to save his team from potential disaster.
In the third quarter with the Lions leading 12-7, Detroit punter
Nick Harris
was waiting on the snap to once again try to pin the Cowboys deep in their own end, much like he had done all day. At the right gunner spot is
John Wendling
, who leads the NFL in special teams tackles and who was having an outstanding day of defeating
Jesse Holley
and
Terence Newman
and now was working against
Bryan McCann
.
At the snap of the ball, Wendling takes a hard charge to the inside and starts up the field. McCann has trouble cutting Wendling off, bumping him three times down the field. Harris' punt is another beauty, hitting on the Cowboys 1 and backing up into Wendling, who has positioned his body to tip the ball back into the field of play. McCann is in a trail position as Wendling tips the ball to the ground, bouncing into McCann's waiting hands.
With no one within seven yards of McCann, he begins his journey up the field and around the corner. The Lions have eight players inside the 18-yard line, but McCann has a wall of teammates between him and the defenders. The first key block on the return was thrown by the most unlikely of blockers --
Tashard Choice
, who knocks down Harris. The second key block was thrown by
Orlando Scandrick
, who was looking back for someone to hit 8 yards ahead of the sprinting McCann. Scandrick slows up enough to keep himself between McCann and the onrushing
Maurice Morris
, who tries to blast through him to get to McCann. Scandrick takes the direct hit as McCann tightropes down the sideline and into the end zone for his second game-changing play in the last two weeks.
What was most interesting about the play is that it was McCann's inability to handle Wendling that set up the play. If McCann was doing his job and keeping Wendling from the ball, he would have never been in position to make the play.
Sometimes you need a little luck in a game. For two straight weeks, the Cowboys have been a little lucky.
*Coming out of training camp, I really believed that the Cowboys were doomed to fail with
Jon Kitna
as the backup quarterback. In my view, the club was taking a huge chance with both Kitna and
Stephen McGee
as the backups to
Tony Romo
. There was nothing that I saw in training camp that led me to believe that Kitna could do the job if called on.
In my career, I have been wrong about players before. But never this wrong.
For two weeks, Kitna has been accurate, decisive and dependable. His throw to Bryant on the first touchdown was clinic reel material. The offensive staff knew that their receivers had a height advantage over the 5-foot-9 Lions cornerbacks and took full advantage of that. Bryant is such a dynamic player in the air and Kitna threw a pass that corner
Chris Houston
had no chance to defend.
Kitna showed some mobility in the pocket, moving forward to hit Roy Williams with a strike and then later
Jason Witten
on some outside routes.
Miles Austin
might not have the large number of receptions, but the throws that Kitna has made to have him the last two weeks have been productive, resulting in touchdowns.
If Kitna would like to have a throw back in the Lions game, it would be trying to fit a ball into the corner of the end zone to
Chris Gronkowski
when he had
Scott Chandler
dragging wide open along the goal line from left to right, which would have been a sure touchdown.
With three of the top quarterbacks in the NFL on the schedule, Kitna needs to continue to make plays to put his team in the best possible situation to win these games.
November, 20, 2010
11/20/10
12:40
PM ET
When the Lions come to Arlington to face the Cowboys on Sunday afternoon, leading running back
Jahvid Best
is expected to start.
Best has battled injuries for nearly three months, and this
story
in the Detroit News outlines his troubles.
On the season, the Lions have averaged 3.4 yards per carry and scored just five rushing touchdowns. Overall, the Lions have the third-worst rushing attack in the league. The Cowboys have the second worst.
Best, when healthy, is a productive back, especially catching passes out of the backfield. He is second in the league with an average of 40 receiving yards per game among running backs.
Frank Gore
of the 49ers leads the league with 46.1.
"He's not even close to his potential," Lions coach Jim Schwartz said in the Detroit News story.
November, 19, 2010
11/19/10
8:00
AM ET
By
Bryan Broaddus
| ESPNDallas.com
Cowboys wide receiver Roy Williams stood in front of his locker Wednesday and took questions from the media on the matchup this week against his former squad, the
Detroit Lions
. Williams was asked the question about the last time that the Lions won on the road, when he and current Cowboys quarterback
Jon Kitna
were part of the victory some 25 games ago.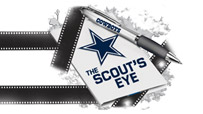 The Lions are not a bad football team and under Jim Schwartz can be difficult to deal with because of the talent in certain key positions. The biggest problem with the Lions right now is that like the Cowboys, they are playing with a backup quarterback. But
Shaun Hill
and Jon Kitna are not even in the same league.
Kitna finds a way to work the ball down the field to playmakers, while Hill tends to work the ball underneath to backs, tight ends and receivers. In the games I studied of Hill, I did not see the ball go down the field. Passes were short and between the hashes.
If you look at the Lions numbers for receptions, it's tight end
Brandon Pettigrew
and running back
Jahvid Best
that are having productive seasons. Receiver
Calvin Johnson
leads the team with nine touchdowns, but you see him working the middle of the field and inside with Hill as the quarterback. The Lions really miss
Matthew Stafford
and what he brings to this team in his ability to make all the throws.
Would not be the bit surprised to see the Cowboys try to clamp down on routes underneath and in the middle of the field. Until Hill shows the ability to throw it down the field with any success, that is where he is going to go.
The Lions' offense is having the same problems that the Cowboys are and that is the inability to run the football because the offensive line tends to struggle getting any type of push or securing linebackers at the point of attack.
PODCAST
Official scout of 103.3 FM ESPN Bryan Broaddus joins Ben and Skin to break down the Cowboys-Lions matchup on Sunday.

Listen

I mentioned running back Jahvid Best earlier and came away impressed with what he has tried to do running the ball, but more importantly he has developed into a solid pass catcher. Best will run with power, but you see the quick feet and the ability to change directions. He will bounce the ball to the outside if the hole does not develop inside. Runs with his pads down and will deliver a blow to the defender at the end of a run. Like the way that he tries to finish his runs. Plays with great effort behind an offensive line that is struggling to buy him space.
On the defensive side of the ball, tackle
Ndamukong Suh
doesn't look like a rookie. Suh is the anchor to a defense that does a nice job of rushing the passer. The Lions are ranked sixth in the NFL is sacks per attempt and only three sacks behind league leader Green Bay at 28. Suh is quick off the snap and has impressive upper body strength.
Against the Redskins, defensive coordinator Gunther Cunningham lined Suh up on the outside at end to try to create some scheme confusion for the Redskins. Suh can push the front of the pocket, but there are times where he plays a little high in the running game and will not be a factor in the play.
Corey Williams, who plays next to Suh, is a load inside at 320 pounds. Williams like Suh plays with good initial quickness and push.
A matchup to watch on the outside is defensive end
Kyle Vanden Bosch
against
Doug Free
. Vanden Bosch is second on the team with four sacks and is a similar player to what Free played against three weeks ago,
Aaron Kampman
of the Jaguars. Vanden Bosch is one of those high effort and motor types of players. I like him better than Kampman because he plays the run with effectiveness. When you go to his side, you have to watch the way he plays with his hands and is able to disengage off blocks.
How
Leonard Davis
,
Kyle Kosier
and
Andre Gurode
work against Suh and Williams will determine how well the Cowboys move the ball, because I feel that Free will be able to handle Vanden Bosch one on one.
In the secondary, the Lions have a solid safety in second-year player
Louis Delmas
, who does a nice job of playing through the trash and finding the football. Delmas is a physical player against the run but also shows the skill to play in coverage.
On the outside, corners
Alphonso Smith
and
Chris Houston
don't have much height. Both are in the 5-foot-9 range. In the two games I studied, against Washington and the
New York Jets
, Smith struggled with balls going down the field on him.
Braylon Edwards
of the Jets and
Anthony Armstrong
of the Redskins were able to make big plays on him.
In his press conference on Thursday,
Jason Garrett
was asked about attacking schemes and players on what you see on tape. Garrett said that you try and indentify a weakness and you attack it. If the Cowboys do take a shot down the field, with
Miles Austin
or
Dez Bryant
, it will most likely be in the direction of Smith.
Speaking of attacking schemes and players, the Cowboys shouldn't sleep on the Lions' Jim Schwartz. I promise that the former Titans defensive coordinator has pored over that game earlier in the season when the Titans and Cowboys met to get some ideas where he might attack. I guarantee that some calls were placed this week between Nashville and Detroit talking thoughts that went into that winning game plan for the Titans.
As mentioned earlier, the Lions haven't played that poorly this season. Some of their losses have been to the elite teams in the NFL – 35-32 to the Eagles, 28-26 to the Packers, 28-20 to the Giants and 23-20 in overtime to the Jets.
If Stafford was playing quarterback for the Lions, I think this would be a much closer game. But still, there is talent on this roster and Garrett will need the same type of effort and intensity that his team played with against the Giants to come away with a victory.