Dallas Cowboys:

Jason Taylor
May, 30, 2014
May 30
9:00
AM ET
IRVING, Texas --
Sean Lee
was a large part of Wednesday's chat.
Everybody wants to know where the Cowboys will look for his replacement. Right now, they'll look on campus. If they don't like what they see during the organized team activities, they'll look off campus.
We also talked about why Lee was practicing at all and the contractual issues that come from his injury.
Dez Bryant
's comments also came up. As did the importance of this season for
Morris Claiborne
. To read the full chat,
click here.
But I want to expand a little on this question and answer:
Hanson (DC): As stated the offense is the way this team wins, but does the offense become more ball control trying to establish long drives with short passing game to help keep the defense off the field or do they just say heck with it and try to score 40 a game?

Todd Archer: I understand the thinking, but if you try to ball control your way through games you won't score points and that keeps other teams within a score of hitting a big play to change things. I think you have to attack early in games to get a lead and then you control it late with the running game.
In another life, I covered the
Miami Dolphins
when Dave Wannstedt was the coach. The Dolphins were loaded on defense with Jason Taylor, Zach Thomas, Patrick Surtain, Trace Armstrong, Sam Madison, Brock Marion, Tim Bowens and Daryl Gardner.
It was the year after Dan Marino and Jimmy Johnson left, and Jay Fiedler was the quarterback, Lamar Smith at running back with Oronde Gadsden and Leslie Shepherd at receiver.
That team went 11-5 and won a playoff game with a limited offense. But Chan Gailey did a great job of coaxing every little bit out of it.
With the Cowboys, I get the feeling Rod Marinelli is going to have to coax every little thing out of the defense in 2014.
And Scott Linehan is going to have to attack on offense. I don't think the Cowboys can become a ground-and-pound type of team. Yes, that keeps the other team off the field, but it also turns potentially dominating games into close affairs. If the Cowboys look to win games 21-10 with a ball control offense, I think they would be fooling themselves.
I think they need an offense with
Tony Romo
,
Jason Witten
,
Dez Bryant
,
DeMarco Murray
,
Terrance Williams
and three first-round picks on the offensive line to come out firing. The key will be early leads. That will make life easier for a defense that will need a lot of help. If they can make opposing teams one-dimensional, that's a good thing for a defense that couldn't really stop either dimension in 2013.
Once they build the lead, then that's when the Cowboys need to run the ball to kill the clock. The Cowboys have had a couple of games in recent years in which they built leads but couldn't close them out either because the offense couldn't run out the clock or the defense couldn't stop anybody or both (Detroit, 2010; Green Bay, 2013 come to mind).
Even if Lee didn't get hurt, the Cowboys were going to have to win games with their offense. Without Lee, there will be even more pressure on the offense.
November, 24, 2011
11/24/11
8:00
AM ET
By
Bryan Broaddus
| ESPNDallas.com
*Cowboys CBs Terence Newman and Orlando Scandrick vs. Dolphins WR Brandon Marshall:
After what Redskins receiver
Jabar Gaffney
did last week against the Cowboys secondary, there has to be some concern about this week's matchup with one of the most physical receivers these corners have faced since the Lions'
Calvin Johnson
.
There is no simple way to put this other than Newman and Scandrick had better be ready for a receiver that uses his hands and body to buy space when he is running routes. Marshall will try to beat up on corners.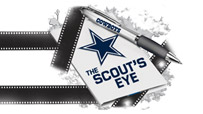 He really is an outstanding route runner. He is so smooth at doing it that he will run full speed up the field, eating the cushion of the corner, then hitting the brakes and working outside to get the corner off-balance.
One of Marshall's better routes is the slant. When the Dolphins need a first down, they will go in that direction.
Marshall can also be a problem in the red zone. Marshall is outstanding adjusting to the ball, whether it's back-shoulder throws or fades. Against the Bills last week, he made an outstanding catch along the end line, adjusting to a pass from
Matt Moore
with a defender on his back.
In studying the Dolphins games, you can see the confidence that Moore has in Marshall. He is not afraid to throw him the ball no matter how covered he is.
The Cowboys secondary cannot afford to have another off day like it did last week with holding calls and soft coverage. It's going to be a 60-minute game with Brandon Marshall.
*Cowboys ILB Sean Lee vs. Dolphins RB Reggie Bush:
Despite playing with one hand, Lee has been outstanding playing with a dislocated left wrist. You would never know that he is handicapped in any way playing with that club on his left hand.
Dolphins offensive coordinator Brian Daboll has done a nice job of using Bush in several different ways in his attack. In New Orleans, Sean Payton didn't use Bush as an every-down back, instead creating certain packages for him in the offense. Daboll uses him as a regular back, running him between the tackles.
Bush has really helped the Dolphins' offense when Miami uses him in play-action. He is such an explosive player that defenses are forced to step up to try to make an early tackle before he gets going, then routes develop behind them.
Bush is also effective as a route runner. Bush does a job running the choice or option routes. Bush has outstanding hands, and once he gets the ball in his hands, he can be a problem in the open field.
Lee doesn't have the speed or the quickness of Bush, but he does have the smarts to read routes and be in position to help defend. The Cowboys have to be careful when Bush has the ball in space. He is a powerful enough runner that can run through tackles. In the open field, he needs to be brought down quickly before he can do any real damage.
*Cowboys RT Tyron Smith vs. Dolphins OLB Cameron Wake:
This is going to be a serious battle Thursday afternoon.
I have to be honest that I didn't know much about Wake as a pass rusher, but I do now. Wake keeps coming at you. He plays with a high motor and nice intensity.
He is one of those players that tends to give Smith trouble because he plays with power and quickness. Smith can handle the athletic rusher all day, but he tends to struggle if he has to try to anchor down and stop a charge.
Wake is dangerous because of how quickly he is able to get up the field and get around the corner, but he does it with power. Wake is a good technique rusher and will use an arm-under move to free himself from the blocker.
In recent games, Smith has done a much better job of handling defenders that spin on him inside, like what
Jason Babin
did to him in the Eagles game. I don't believe that Smith will have troubles in the running game against Wake, but when the ball has to go in the air, Wake is a different animal. Smith will also get a shot at future Hall of Famer
Jason Taylor
as well, which is another good matchup.
November, 23, 2011
11/23/11
2:56
PM ET
By
Bryan Broaddus
| ESPNDallas.com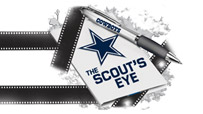 In the NFL, short weeks of game preparation are never easy. It's even more difficult having to play a physical divisional game on the road before an opponent that you see once every four years.
There will be nothing easy about this game against the Dolphins. It's a team that has quality players on both sides of the ball. We should not be fooled by the Dolphins' 3-7 record, because in the games I have studied, this could have very well been a team on a five-game winning streak going into this game.
The Dolphins will give the Cowboys trouble in this game in two areas offensively, wide receiver and running back.
Be wary of Dolphins' Marshall, Bess, Bush, Clay
Wide receiver
Brandon Marshall
can be a physical beast when it comes to having to defend him up the field. He is not afraid of using his body to create separation with the defensive backs. Have seen Marshall get into his route, then take both of his hands and push the defensive back away. Marshall will use his body on the slant to protect the ball.
Matt Moore
likes to try and get him the ball on the move whether that's up the field or on the quick screen. Hard man to bring down when on the move with the ball in his hands. Primary target in the red zone on jump balls or back-shoulder throws.
Terence Newman
and
Orlando Scandrick
will have to be ready for an all-day physical game with Marshall on the outside.
Davone Bess
will play the slot with quickness and the ability to adjust to the ball wherever it is thrown. Bess will need to be watched on third downs because he has a real feel for how to work inside routes and take advantage of coverage that might not be tight.
Running back
Reggie Bush
has proven that he can handle the workload as an every-down back. Bush makes this play-action game go for the Dolphins. Like the way that offensive coordinator Brian Daboll has taken advantage of his skill set with screens and plays on the edge in the passing game.
Bush can run the ball between the tackles, but he is most dangerous when he gets in space. The Cowboys defense has to be careful to not allow Bush to make to loose plays in space. Tackling on Bush will be key this week.
There is one other weapon I want to bring your attention to: fullback
Charles Clay
. We all understand now how important
Tony Fiammetta
is to the Cowboys running the ball. Clay is the same type of player, but he can really hurt you with his ability to get down the field and catch the ball. Clay is a converted tight end that is very athletic. He is a lot like Bess in that you don't cover him, he will make a big play down the field.
Cowboys should target riight side of Dolphins O-line
On the offensive line, the Dolphins have some nice pieces in left tackle
Jake Long
and center
Mike Pouncey
. The weakness of this line is on the right side with tackle
Marc Colombo
and guard
Vernon Carey
. I fully expect Rob Ryan to try and put as much pressure on these two with anything scheme-wise that makes them have to move and adjust. Neither Colombo or Carey move that well, and the more you make them have to do that, the better the chance for successful pressure.
Don't sleep on Dolphins' defensive front, linebackers
I really came away impressed with what the Dolphins' defense is doing scheme-wise and how physical the overall unit plays.
It really starts up front with guys like ends
Randy Starks
and
Jared Odrick
. These are powerful players and they are always working their way up the field, not only defeating single blocks. but handling double teams as well. Nose man
Paul Soliai
is difficult to move, much like what the Cowboys faced with the Jets and 49ers.
But the real strength of this defense is in its linebackers.
Koa Misi
, Carlos Dansby,
Kevin Burnett
and
Cameron Wake
are all outstanding. Misi and Wake are true pressure players. Misi is better against the run, but Wake will be a handful because of his ability to explode off the edge. Misi can get the edge too, but he will fight you more on the rush. Wake will slap, rip all while working his way up the field.
Wake will make
Doug Free
and
Tyron Smith
have to adjust on the move and reset their hands several times. They will need to find a way to anchor down on him.
On the inside, Dansby and Burnett will make plays in the running game. Last week against the Redskins, the Cowboys didn't do a good enough job of handling the linebackers on the second level. If the line has the same kind of problems this week, running the ball will be difficult again.
The Dolphins linebackers run to the ball and they are sure tacklers. If the Cowboys struggle running the ball it will be because these linebackers are going unblocked.
In the games that I was able to study, the Dolphins' front seven make their secondary better. Pressure has really helped this group make plays like they did last week against the Bills.
Safety
Yeremiah Bell
is a hitter. Cornerback
Will Allen
throws his body around. Cornerback
Sean Smith
is a much better cover man than tackler, and corner
Nolan Carroll
will force the run. There will be plays to be made against this secondary if -- and only if -- the Cowboys protection can hold up again Wake, Misi and the veteran
Jason Taylor
.
It's a defense that has found its way since the loss to the Giants and coming off a short week will be a difficult test for the Cowboys.
November, 23, 2011
11/23/11
9:20
AM ET
IRVING, Texas – Tony Sparano is proud to be part of the coaching staff that developed
Tony Romo
from undrafted free agent. into a franchise quarterback. That doesn't mean the Dolphins coach is looking forward to seeing Romo on Thursday.
"Tony Romo was a special player when I was there and he's a special player now," Sparano said Tuesday. "There's not a lot of quarterbacks in the league that can do some of the things that this guy can do."
Sparano mentioned Romo's ability to make all the throws, his competitiveness and his leadership ability, but Romo's feel in the pocket and knack for buying extra time with his feet is what really makes him unique.
That was on full display against the Redskins, when Romo avoided pressure in the process of several big plays. Miami fans saw it in the Cowboys' 2007 road win, most notably when Romo made unblocked Dolphins pass-rushing great
Jason Taylor
whiff before delivering a touchdown pass.
"The trait that this guy has is tremendous, tremendous awareness," Sparano said. "As a line coach there, obviously I always appreciated that. I always thought he had eyes in the back of his head. This guy can sense things and feel things and get the ball out and find the open guy and that stuff can kill ya if you're a visiting coach."
November, 3, 2011
11/03/11
12:51
PM ET
IRVING -- Cowboys outside linebacker
DeMarcus Ware
is just 2.5 sacks away from becoming the official Cowboys franchise sack leader, surpassing
Jim Jeffcoat
who has 94.5 sacks.
In a way it's empty for Ware, who wants so much more out of his career.
"I don't even think about [it]," said Ware who is second in the NFL with 12 sacks in 2011. "You're going out there and playing hard and giving it your all with the opportunity that you got. Just make sure you take advantage of them, that's the way I see it. There are not too many missed opportunities because they're many years I missed a sack or I missed a play. But this year, I'm I'm not missing those plays cause I know what it feels like to miss those plays and I'm not going to miss those plays."
Ware has 92 sacks in his career and is slowly moving up the all-time lists.
Since the sack was made an official stat in 1982,
Bruce Smith
holds the all-time mark at 200 sacks. Of the Top 10 sack all-time sack leaders, five,
Reggie White
,
Michael Strahan
,
Richard Dent
,
Lawrence Taylor
and Smith, won titles. The remaining five, two are Hall of Famers in
John Randle
and Richard Dent, and
Jason Taylor
with his 134.5 sacks is considered one.
Yet, winning a title is important to Ware.
"I'm thinking about Seattle because we need to win this game because if we get some wins under our belt you never know where we end up at the end," Ware said. "Green Bay was 8-6 when they won the Super Bowl. If you get a little burst, things get to clicking you never know what happens."
Last week vs. the
Philadelphia Eagles
, Ware had a career-high four sacks.
"I didn't even know," Ware said of the sacks against the Eagles. "I'm just out there playing and at the end of the game they told me. I still feel like I didn't have a good game."