Dallas Cowboys:

Jim Harbaugh
January, 28, 2014
1/28/14
10:00
AM ET
IRVING, Texas -- In the latest installment of the NFL Nation survey, coaches enter the mix.
The 320 players asked could not pick their own head coach, so after the final vote was tallied, 28 head coaches received at least one vote. One defensive coordinator received two votes. Who? Former Cowboys head coach Wade Phillips.
Jason Garrett received one vote.
Seattle Seahawks
coach Pete Carroll was the winner with 77 votes.
Locally, the Cowboys' vote was split between four coaches with two votes apiece. And all four were coaching in the conference championship games. Carroll, John Fox, Bill Belichick and Jim Harbaugh each received two votes among the Cowboys polled.
Mike Tomlin and Tom Coughlin received one vote each.
What does it say? The reputation that others might have of these guys as either tough guys or player coaches doesn't matter. Winning matters. All of them have coached (or in Carroll's case will coach) in a Super Bowl. Belichick, Coughlin and Tomlin have Super Bowl rings.
For Garrett to get more votes, he will need to win.
January, 21, 2013
1/21/13
9:30
AM ET
IRVING, Texas --
San Francisco 49ers
coach
Jim Harbaugh
has resurrected a dead franchise.
In two seasons, he has made two appearances in the NFC title game. Now, he's headed to the Super Bowl, while
Dallas Cowboys
coach Jason Garrett is traveling to the Senior Bowl looking for prospects.
Sad, ain't it?
San Francisco is 24-7-1 with a pair of NFC West titles, while Dallas is 16-16 without a playoff appearance the past two seasons. Jerry Jones must look at San Francisco's success under Harbaugh and shake his head.
After all, the 49ers hadn't made the playoffs in any of the nine seasons before Harbaugh arrived. They had gone 46-82 and finished as high as second place just twice since 2003.
Only once had they won as many as eight games.
Pathetic.
Harbaugh has changed all that. He has written a new narrative. In the process, he has fulfilled his destiny as a football messiah.
Harbaugh has changed the culture and produced wins.
The truth is Harbaugh is everything Jerry hoped Garrett would be the day he hired the Princeton grad, who had never, ever been a head coach.
Read the whole story
here
.
September, 17, 2011
9/17/11
8:00
AM ET
By
Bryan Broaddus
| ESPNDallas.com
Here are the key matchups for the Cowboys' showdown Sunday with the San Francisco 49ers:
Cowboys safeties vs. 49ers TE Vernon Davis:
Rob Ryan has to be real careful in this matchup because Davis has the ability to make plays all over the field.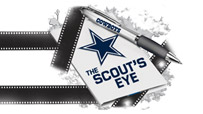 Jim Harbaugh is the play-caller for the 49ers and likes to move and mix his formations to create mismatches. Harbaugh knows the condition of the Cowboys secondary, but he also can't allow Ryan to blitz the way he did last week against the Jets.
The best friend of a quarterback that is struggling to find his way is a quality tight end. Last week it was Dustin Keller for Mark Sanchez; this week it's Davis for Alex Smith.
The one thing that the Cowboys cannot allow is for Davis to have free access in the routes. By free access, I mean they can't just let him get into his routes. The Cowboys need to make him fight all day off the line and down the field. Harbaugh will counter by moving and flexing him off the line.
Harbaugh is trying to give Smith some easy throws to make. He will work Davis back underneath on the boots off misdirection or work him down the field in space, but you will see Smith trying to get him the ball. Davis was the 49ers' leading receiver last week against the Seahawks.
When he studies the Jets tape, Davis will see some of the success that Keller had against the Cowboys. Ryan must find a way in this game to combat the way that Harbaugh wants to use Davis in this passing game.
Cowboys RT Tyron Smith vs. 49ers DE Ray McDonald:
McDonald will line up is right on the nose of Tyron Smith. McDonald will move inside in the nickel along with Justin Smith, and outside linebacker Ahmad Brooks will put his hand on the ground and become the fourth rusher.
I was really impressed by the way that McDonald played on tape. He is a powerful man at 6-foot-3 and 290 pounds. He doesn't have a ton of pass-rush moves, but he has good upper body strength. He showed the ability to walk tackles back into the quarterback and squeeze the pocket that way.
In his short body of work, Smith's biggest problem is when defenders take him hard down inside to his left. He doesn't have the punch on the left side to stop a defender's charge, but this is strength that he will develop as he matures. Smith is at his very best when he can take a rusher wide.
That's not the strength of McDonald's, but he plays with relentless effort both run and pass, so Smith needs to finish his blocks. If Smith lets up for just a count, McDonald will be at the ball carrier or hitting Tony Romo in the face.
Smith's strength is his ability to move; McDonald's is his power. How Smith handles him will affect how the Cowboys operate on offense.
Cowboys DC Rob Ryan vs. 49ers QB Alex Smith:
Ryan will once again have to pull a rabbit out of his hat this week against the 49ers as he opens the game with a banged-up right corner, his fourth corner starting on the left side, his fifth corner as the nickel and a veteran off the street for depth.
To Ryan's credit, he faced a similar situation against the Jets and was able to piece it all together. Ryan understands the cards, now he needs to play the hand.
I look for Ryan to pressure Smith much like he did Sanchez. Ryan will not allow Smith to feel comfortable in the pocket for one minute.
This 49ers' offensive line across the board is nowhere as good as the Jets. Look for Ryan to take the approach that he will bring pressure to protect his secondary. If he can get DeMarcus Ware or a linebacker or defensive back home before Smith gets rid of the ball, then he will control this game.
Smith will want to get rid of the ball quickly much like Sanchez did. The problem is that Smith, like Sanchez, will struggle with his accuracy. Ryan had his front seven locked in last week. He will need the same this week to rattle Smith, who is not a confident quarterback.
September, 16, 2011
9/16/11
8:00
AM ET
By
Bryan Broaddus
| ESPNDallas.com
Something I learned a long time ago when I was starting out as a young scout with the Packers was that when you lost a game in the NFL, there is no one in the league that felt sorry for you. You study the tape, make the corrections, and you move on to the next week.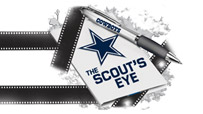 As hard as that loss against the Jets was to take, this team must move on. What awaits the Cowboys in Week 2 is a trip to San Francisco against a 49ers team that smothered the Seahawks on defense and then made them pay for their inability to cover on the punt and kickoff return with reserve wide receiver
Ted Ginn
returning one of each for a touchdown to put the game away.
The 49ers have some nice talent in some key spots, but I would not say that quarterback is one of those spots.
Alex Smith
was selected with the first overall pick in the 2005 draft, the same draft with
Aaron Rodgers
who went some 22 picks later. Rodgers has thrown for over 8,000 yards his first two years as a starter and has a Super Bowl MVP to his credit, while Smith is working with his third head coach in the last seven years.
Breaking down Smith, he stands tall in the pocket, keeping his feet active. When he feels pressure, he will slide to safety. If receivers are covered down the field, he will check the ball down to the backs underneath.
Smith did a nice job in the Seattle game of keeping his eyes down the field but running with the ball to convert third downs or put his offense in a positive position. The Cowboys have to be careful with Smith if Rob Ryan plays man coverage chasing receivers all over the field and Smith takes off running to try to make a play.
The ball comes off his hand with some velocity with an overhand throwing motion. Smith will try to look off receivers then come back the other way with the ball.
Head coach
Jim Harbaugh
is the play caller, so he really tries to run the offense to give Smith the best opportunity to make an easy throw in the passing game. Harbaugh will move the pocket with waggles or boots giving Smith high/low reads with receivers.
In the Seattle game, Harbaugh mixed his formations throughout, lining up in one look then shifting pre-snap to try to create confusion. Harbaugh went unbalanced several plays, then ran the ball weak side with
Frank Gore
, which was a different wrinkle.
Along with tight end
Vernon Davis
, Gore is the 49ers' best offensive player. Gore doesn't have explosive speed, but what he does have is the ability to keep coming at you. He is a physical back.
There were times where Harbaugh was able to start Gore one way then bring him back with misdirection with a pulling tackle and a backside tight end. Gore has the vision to see the creases and holes. Again, he just isn't a burner.
The Seahawks had some success against Gore making him stop and have to restart. Gore is one of those backs that builds up speed as he runs. The Seahawks were able to get some defenders into the backfield, causing him problems getting going again.
This will be the second week that the Cowboys defense will have to face an athletic tight end. Last week, it was the Jets'
Dustin Keller
. This week, it's Davis, who has freakish speed down the field. If I am Ryan, I do not allow him free access in the route.
Davis is similar to
Jason Witten
in that he is too athletic for a linebacker to cover and too big for a defensive back to deal with. Unlike Witten, Davis wants nothing to do with the run blocking side of the game. Harbaugh will line Davis up all over the formation and Smith looks for him in route first.
Last week against the Jets, Ryan took
DeMarcus Ware
and moved him to the left side to rush against right tackle
Wayne Hunter
. This week, look for Ryan to potentially have the same plan moving Ware over 49ers right tackle
Anthony Davis
.
Was not impressed at all with Davis' work. He is heavier than Hunter and his feet are slower. Ware and the other rushers should be able to attack Davis to the outside then work some underneath moves as well. Look for Harbaugh to try to use that misdirection I mentioned earlier to slow Ware down in his rush.
Last week, the Cowboys did a nice job in their front seven of coordinating their linemen with linebackers and creating pressure on
Mark Sanchez
. Smith will likely face the same pressure from Ryan with multiple looks and pressure. Again, Harbaugh will try and give Smith easy throws and he will also try and move the pocket to keep the pressure off his quarterback as well.
On the defensive side of the ball, the 49ers have a nice front seven. It's a group of players that are high effort and motor types. Ends
Justin Smith
and
Ray McDonald
are relentless rushers and active against the run.
The Seahawks had trouble blocking this front because they were unable to sustain blocks. If you don't keep a hat on Smith, McDonald,
Ahmad Brooks
and
Isaac Sopoaga
, you are going to struggle to move the ball.
The inside linebackers on the 49ers are outstanding.
Patrick Willis
and Navorro Bowman are always around the football.
When the Cowboys tried to run the ball last week, they had to deal with the Jets and their run-through inside linebackers. Run-through linebackers read the play quickly, see the gaps and beat the blockers to the spot. When you face run-through linebackers, it throws off your running game because they get into the backfield and it messes with the timing of the play.
These 49ers linebackers are more active than what the Cowboys faced last week, so the zone blocking scheme of the Cowboys will be tested.
When the 49ers blitz, they like to use their inside linebackers in games with the defensive line. In the nickel, Smith and McDonald will move inside and Brooks moves from outside linebacker to rush end. In this look is where you see those blitzes.
The Cowboys will also need to be aware that the 49ers can get good pressure with just a four-man rush.
In the secondary,
Tarell Brown
and
Carlos Rogers
are the corners and
Dashon Goldson
and
Donte Whitner
are the safeties. I really liked the play of Brown more than that of Rogers. Brown is quick footed and also did a nice job of fighting for the ball in the air. Brown is a bit of a gambler and is not afraid to jump routes.
Rogers has faced the Cowboys many times in his career as a former member of the Redskins. Rogers will play in the slot when the 49ers go to the nickel. If the Cowboys can hold up against the front seven pressure of the 49ers, then they will have a chance to make some plays against this secondary that is good but not great.
January, 12, 2011
1/12/11
9:07
AM ET
San Francisco defensive coordinator
Greg Manusky
is scheduled to visit Valley Ranch today to speak with coach Jason Garrett about the Cowboys' job opening.
Manusky has been the 49ers' defensive coordinator the last four seasons. Last year, the 49ers' defense finished 13th overall. The last three seasons, Manusky's defense has finished no higher than 13th. It finished 15th in 2009.
Manusky has become a hot coach because of his skills to teach the 3-4 defense. He interviewed with Arizona on Tuesday and is expected to get a look in San Diego.
The Cowboys have also talked to Vic Fangio, but he's expected to take over in San Francisco for new coach
Jim Harbaugh
. Fangio worked for Harbaugh at Stanford.
As for Manusky, the Cowboys tried to hire him from San Diego in 2007, but he couldn't get out of his contract.
With Harbaugh trying to hire his own staff, he's given Manusky permission to seek other jobs despite being under contract with the 49ers.