Dallas Cowboys:

Joe Paterno
July, 25, 2012
7/25/12
11:10
AM ET
IRVING, Texas – This wasn't just linebacker
Dan Connor
's first day of practice with the
Dallas Cowboys
.
It was also his first official day of work after his alma mater faced the ramifications of the ugliest scandal in college football history. It was a symbolic step of moving on from the hideous crimes committed by Jerry Sandusky and the recently exposed cover-up that has rocked Penn State.
"This is the kind of steps that everyone needs to take," said Connor, who missed offseason workouts while recovering from shoulder surgery after signing with the Cowboys as a free agent. "Move on, work, do your own thing to kind of better the name. They're going through a tough time up there, so as many alumni and the players up there, as good as they can do, that's going to turn the name around a little bit."
Asked if the sickening scandal has influenced how he feels about his alma mater, Connor paused for a moment.
"That's a good question," Connor said. "It was sad. It was sad and disappointing. There's so many great people up there. The players are great. There are so many coaches who were there who might not be there any more. They're great people, and it's hard to know that this happened and it's going to be scarred on them for a while. This is going to be a tough thing to get over.
"At the same time, I still support them. I want them to do great. I hope the guys up there really rally around the coach and rally around Penn State and just go out there and fight."
Connor, a five-year NFL veteran, admits he wasn't always a model citizen at Penn State. Head coach Joe Paterno, whose legacy has been disgraced since his death, suspended Connor in 2005 for making prank phone calls to an elderly former Nittany Lions assistant coach.
At this point, Connor has conflicted feelings about Paterno after the legendary coach was exposed for "empowering" a serial child sexual predator, according to the Freeh Report investigation.
"He was definitely wrong and people suffered," Connor said. "And that's said, but that's one thing that happened. He was great when I was there, and we didn't always get along, and I can say looking back that it's my fault. I was kind of a jerk and he was trying to straighten me out. He's a guy that stayed on you for every little thing and he taught character.
"You can't take away what he did, but at the same time, he was wrong and people suffered."
July, 24, 2012
7/24/12
2:41
PM ET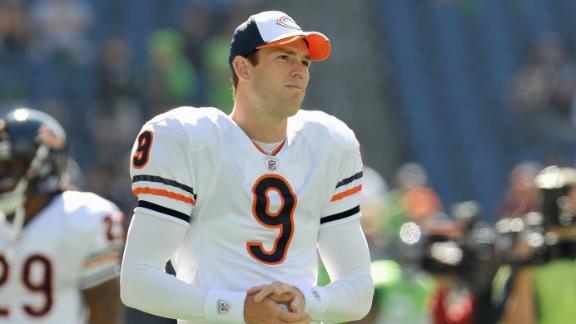 DALLAS --
Sean Lee
is as Penn State as they come and the Cowboys linebacker is sticking with his alma mater through the Jerry Sandusky scandal that has put the football program in peril.
The NCAA on Monday fined Penn State $60 million and banned the school from bowl games for four years, while also taking away scholarships as a penalty for the school's lack of action against Sandusky when charges were initially brought forward in 1998.
The findings of the Freeh Report, which found that the school's highest officials, including coach Joe Paterno, concealed knowledge of Sandusky's abuse, have angered Lee. Sandusky has been convicted of 45 counts of child sex abuse.
"Obviously I don't support the actions of how they handled that situation at all," Lee said Tuesday at a Boys and Girls Club appearance in Dallas. "The facts have shown they didn't report Sandusky and what happened and because of it more kids got hurt. That's what the facts show and I don't agree with that at all. This should've been reported right away. There should've been procedures in place where this is what we do, investigation and go from there and more kids wouldn't have been hurt. I actually think the Freeh Report was a good thing because it shows where Penn State can go, how they can improve on some things so something as horrible as it did will never happen again."
The statue of Paterno outside Beaver Stadium was removed Sunday.
"It doesn't matter to me," Lee said. "It's a statue. They keep it up, they (take) it down, that's not what I feel the issue is. What I feel the issue is, is to make sure the healing process for these victims is taken care of. Now if taking the statue down helps with the healing process, then so be it. If sanctions are going to help with the healing process, then it needs to be done. And also making sure this never happens again. I think Penn State has taken that step."
The NCAA also vacated every Penn State win from 1998-2011, which dropped Paterno as major college football's all-time win leader. Lee was a three-year starter at Penn State from 2005-09, missing the 2008 season with a knee injury.
"There's obviously the memories that you have, so that (removal) was done for whatever reason but as a teammate and former player you realize what you did as a team and what accomplished," Lee said. "Your memories will always be there so that's not what bothers me."
Lee has been a vocal supporter of new coach Bill O'Brien even when former players were criticizing the hire following Paterno's departure, and he will continue to help the new coach.
"Like I said, supporting Penn State going forward does not mean you support the actions of what happened up there," Lee said. "There are a lot of good people that want to do the right thing and Coach O'Brien is one of those guys. He wants to represent the university the right way. He wants to have guys who work hard, play the right way, go to class, who can impact the community in a good way. There's a lot of people in the community that want to do the same thing. They want to support the team. They want to bring the positive about this horrible negative that happened up there."
January, 22, 2012
1/22/12
3:32
PM ET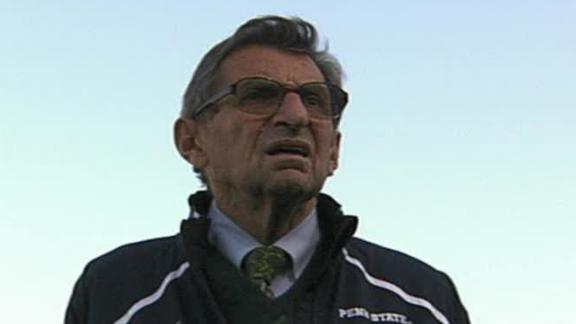 Sean Lee spent five seasons with Joe Paterno at Penn State, including a medical redshirt year, before the Cowboys took him in the second round of the 2010 draft. The Cowboys released the following statement from the linebacker after
Paterno's death Sunday
.
Coach Paterno had a great impact on my life, not only as a player, but as a person. He coached with an incredible amount of passion and integrity, and I am very proud to have played for one of the greatest coaches in sports. My prayers go out to him and his family. Thank you Coach Paterno for the profound impact you had. You will never be forgotten.
January, 7, 2012
1/07/12
1:12
PM ET
Linebacker
Sean Lee
, a proud Penn State alum, released a statement via the Cowboys public relations office in response to his alma mater's hiring of Patriots offensive coordinator Bill O'Brien, which has been criticized by several former Nittany Lions who played for Joe Paterno.
"Many former Penn State players, including myself, had hoped an assistant coach from the prior staff would be appointed as the next head coach because we felt it would help preserve the tradition built by Coach Paterno," Lee said in the statment. "The University has chosen to move in a different direction by hiring Coach O'Brien, and as of today, we need to consider him a Penn Stater.
"Alumni, current players and students need to rally around him and try to help him be as successful as possible. If you have reservations on whether Coach O'Brien embodies the Penn State tradition, instead of turning our backs on him, we need to embrace him and help him understand the Penn State way. The best thing for Penn State right now is to support Coach O'Brien and that is what I intend to do.
"I would also like to lend my support to the assistant coaches who have held the program together during its toughest times. Coaches such as Tom Bradley, Ron Vanderlinden and Larry Johnson Sr. deserve to be applauded for the way they have led the program the past couple of months. Hopefully, Coach O'Brien will consider them for his staff because not only are they great coaches, but they are people with great integrity."
November, 9, 2011
11/09/11
3:31
PM ET
IRVING, Texas --
Dallas Cowboys
starting inside linebacker
Sean Lee
, who played football at Penn State, said Wednesday that it's sad to see his college coach, Joe Paterno, decide to retire at season's end but hopes the children who were alleged to have been sexually abuse by former defensive coordinator Jerry Sandusky get justice.
"It's just a sad situation up there," Lee said after Cowboys practice Wednesday. "Coach Paterno has had a fantastic career. I enjoyed very much playing for him and I enjoyed playing for Penn State. It was an unbelievable college experience."
Paterno, 84, is retiring in the wake of a scandal involving the football program that saw Penn State's athletic director Tim Curley and vice president Gary Schultz charged with failing to notify authorities after an eyewitness reported a 2002 assault by Sandusky.
Paterno himself was told about an assault and contacted Curley. The coach was not charged with any crime by law enforcement officials.
Sandusky was charged over the weekend with 40 criminal counts of molesting eight young boys between 1994 and 2009 through his charitable foundation for at-risk youths, The Second Mile. He is free on bail and has a Dec. 7 court hearing.
"When it comes to the whole situation it's just shocking," Lee said. "It's extremely sad and you pray for the children and you pray for their families and you hope justice is done. Hopefully once justice is done, Penn State can move on and be the great university that it is. This really doesn't represent our university. That's not what we're about and I think hopefully from this point on we can move on."
Lee said he knew Sandusky but wouldn't comment further on the relationship. There are protests near and on the Penn State campus regarding the status of Paterno and whether he should step down prior to Saturday's home game against Nebraska.
"I'm not really going to speculate on that too much," Lee said. "I don't have too much of a comment on that. I just know that it's a tough situation up there right now. You feel for obviously the victims. Obviously, I talked to some of my teammates. They're trying to rally that team and trying to get that team on track through a tough situation."