Dallas Cowboys:

Perry Fewell
December, 29, 2012
12/29/12
10:00
AM ET
»
NFC Season Wraps
:
East
|
West
|
North
|
South
»
AFC
:
East
|
West
|
North
|
South
Five things to know and my 2012 all-division team:
Division MVP:
Interesting word, "value." The
Washington Redskins
decided that fixing their problem at quarterback by drafting
Robert Griffin III
was worth three first-round picks and a second-round pick. That's the "value" they assigned to Griffin as their short-term and long-term solution at the game's most critical position -- willingly not having another first-round pick until 2015. The first-year result is the current six-game winning streak that has delivered the Redskins' first winning season since 2007 and a shot Sunday night at their first division title since 1999.
[+] Enlarge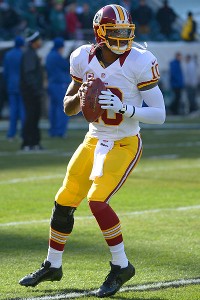 Jonathan Newton/Getty ImagesThe Redskins paid a steep price to acquire Robert Griffin III, but the move has paid off handsomely.
A number of things have gone right to help the Redskins to this point, but at the center of it all has been Griffin, who has delivered big plays with his arm and his legs, has thrown just five interceptions and piloted a Redskins offense that has the most rushing yards and the fewest turnovers in the league through 16 weeks. In their wildest dreams, the Redskins couldn't have imagined Griffin performing at this level in his first year, but the fact that he has is the biggest reason they're where they are at this point. Cowboys quarterback
Tony Romo
is having a big year, as are Cowboys wide receiver
Dez Bryant
and Redskins rookie running back
Alfred Morris
. But the award is for the Most "Valuable" Player, and the upgrade Griffin has provided for the Redskins at the most important position on the field has a value that surpasses anything anyone else in the NFC East has provided this year.
Biggest disappointment:
This one isn't hard. The 2011
Philadelphia Eagles
were a disappointment. That word isn't strong enough to describe what the 2012 Eagles turned out to be. They went into training camp with Super Bowl expectations and a chip on their collective shoulder after last year's flop, and they out-flopped even themselves. There was promise in their 3-1 start, in spite of the turnovers and the fact that they were barely winning. The defense was playing well,
Michael Vick
was leading them from behind in the fourth quarter and it made some level of sense to believe that they would play better and start winning more comfortably.
Instead, it went the other way. The eight-game losing streak that followed that 3-1 start doomed the Eagles to a sub-.500 season, and the 11 losses they already have with one game to go ties the most Andy Reid has ever had as a head coach. (He lost 11 in his first season there.) Injuries were a huge part of this, as 10 of the Eagles' Week 1 starters on offense have had to miss at least one game and the offensive line hasn't been together all year. But the problems go much deeper, and center on a poorly constructed roster that failed to adequately address holes at positions such as safety and a dysfunctional coaching staff mismanaged by the man in charge. Reid appears certain to pay with his job for failing to make good on his mulligan, and big changes are around the corner in Philadelphia.
No defense:
The NFC East hasn't had a repeat champion since the Eagles won it back-to-back in 2003-04, and it won't have one this year either. The
New York Giants
opened November with three more wins than any other team in the division, but their collapse following a 6-2 start has eliminated them from the division race with a week to go. The winner of Sunday night's game between the Redskins and the
Dallas Cowboys
will be division champs. If it's Dallas, it'll be the team's second title in four years and would be the second year in a row (and ever) that the division didn't produce at least one 10-win team. If it's Washington, it'll be its first division title in 13 years and would mean four
different
division champs in four years. This may not be the dominant, monster, "Beast" division it's been in some years past, but the intensity of the rivalries and the closeness of the quality of the four teams keep it the league's most competitive and entertaining year in and year out.
Each NFC East team had a turn in the spotlight this year. The Cowboys flashed greatness in their nationally televised victory over the defending Super Bowl champion Giants in the season opener. The Eagles got out to that 3-1 start. The Giants at one point stood 6-2, and their victories over San Francisco and Green Bay had folks talking about them as the best team in the league. The Redskins are on a six-game winning streak right now and one of the hottest stories in sports. Say what you will about this division or any of its teams, but you can't say it's not fun.
Better "corner" the market:
Looking ahead to the 2013 offseason, expect each of the NFC East's teams to make the secondary a high priority. The Cowboys like their corners, and they may be OK at safety if
Barry Church
comes back healthy, but they'll probably lose
Mike Jenkins
to free agency and could look to maintain their depth back there. The Giants need to figure out whether this is just a bad year for
Corey Webster
or if he's a player in decline, and at safety there are questions about
Kenny Phillips
' long-term status with the team after his injury-plagued season. The Redskins need all kinds of help in the secondary, where
Josh Wilson
has been fairly consistent but not great at corner,
DeAngelo Hall
is clearly in decline and they're getting by with backups at safety. And the Eagles have to figure out whether to keep one, both or neither of their veteran cornerbacks and whether it's time to cut bait with safety
Nate Allen
.
This division includes the No. 21, No. 28 and No. 30 pass defenses in the NFL, and the only NFC East team in the top half in the league in that category (Philadelphia, No. 11) has major question marks at cornerback and especially safety. Once known for its fearsome pass rushes, the NFC East learned this year that you can't always count on even that to be consistent, and it's time for this division's teams to prioritize their last lines of defense.
[+] Enlarge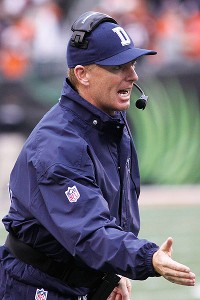 AP Photo/Tom UhlmanJason Garrett's Cowboys, winners of five of their past seven, can win the NFC East with a victory over the archrival Redskins on Sunday.
The men in charge:
You can expect wholesale coaching staff changes in Philadelphia, of course. But what of the division's other three teams, at least one and likely two of which won't make the playoffs? Head coaches Tom Coughlin and Mike Shanahan are clearly safe in New York and Washington, and Jason Garrett appears safe as well in Dallas after a year in which he's admirably led the Cowboys through injury and off-field tragedy into another Week 17 division title game. But that doesn't mean there can't or won't be changes at the coordinator level.
Dallas defensive coordinator Rob Ryan and Washington offensive coordinator Kyle Shanahan are both whispered about when head-coaching jobs come up, and the success of Griffin and the Redskins' offensive system could make Kyle Shanahan an especially hot candidate this offseason. Would he jump ship, or stay to see things through and possibly succeed his father down the road in D.C.? Redskins fans clamor for the head of defensive coordinator Jim Haslett, and I guess you never know, but I think Haslett's got this Washington defense overachieving, and I've heard nothing to indicate that the team is dissatisfied with the job he's doing. As for the Giants' Kevin Gilbride and Perry Fewell ... Fewell's no longer the head-coaching candidate he used to be for some reason, so it's likely a matter of whether they want to keep those guys around. The Giants tend to value organizational stability, and Gilbride and Fewell were coaching in and winning a Super Bowl less than 11 months ago, so it's hard to imagine they're in trouble. But I think the Giants are surprised at the way the last couple of weeks have gone, and I doubt they've seriously considered yet whether changes on the staff are warranted or necessary.
ALL-DIVISION TEAM
We do this every week, so you're used to a lot of these names in a lot of these places. There are some close calls, including at quarterback, where the Cowboys' Romo is as hot as anyone in the league and has thrown just three interceptions in his past eight games after throwing 13 in his first seven. Romo is third in the league in passing yards, and his responsible play and leadership are central reasons for the Cowboys' second-half surge. And if he beats Griffin and Washington on Sunday night, you can make the argument that he deserves the spot. I think it's that close right now. But Griffin's had the more consistent season and, as detailed above, the more dramatic impact. So he holds the spot.
The only other very tough call is at fullback, where
Darrel Young
and the Giants'
Henry Hynoski
are both excellent and worthy. Hynoski, for me, has been the slightly better blocker, but the Giants' recent struggles have hurt his case and Young, who actually touches the ball every now and then, takes the spot away from him. ... Kicker is a good race, as all four have had good seasons. And yes, I know
Kai Forbath
hasn't missed, but he's kicked barely half as many as
Dan Bailey
has. ... Philadelphia's
Brandon Graham
has made a strong case at defensive end with his second-half play, but
Jason Hatcher
's been a rock all season as a 3-4 end for Dallas. ... Dez Bryant and Alfred Morris are no-brainers as the division's best wide receiver and running back. What kind of odds could you have got on that in early September?
November, 28, 2012
11/28/12
9:15
AM ET
At this point in the season, there aren't too many week-to-week changes on the All-NFC East roster. By the time most of these guys have put 11 games on tape, there's not a lot that can happen in one particular week to effect major swings. However, there are some races that have been close, some players who have been playing better at certain positions and closing in on spots, and so you do see some tweaks on this week's team.
Giants safety
Kenny Phillips
, for instance, gets his spot back even though he couldn't finish Sunday night's game after missing the previous six with a knee injury. Phillips seems fine to go Monday night in Washington, and while
Stevie Brown
did a nice job in his absence, Phillips showed Sunday that he's a game-changing kind of player who has a positive effect on all three levels of the defense. He's outplayed Brown this year when he's been on the field, and now that he's back Perry Fewell and Tom Coughlin had no qualms about giving him his spot back. Neither did I.
Anyway, the disclaimer that no one ever reads: This is an All-Division Team
based on overall season performance to date
. It is not --
repeat, NOT
-- simply a list of the players who performed the best in this past week. That's why
Bryce Brown
isn't on it.
Here is this week's team, which includes four changes, all on defense. After the team, I'll offer a few more thoughts.
Quarterback:
Robert Griffin III
,
Washington Redskins
(Last week: Griffin)
Running back:
Alfred Morris
, Redskins (Morris)
Wide receiver:
Victor Cruz
,
New York Giants
;
Dez Bryant
,
Dallas Cowboys
(Cruz, Bryant)
Tight end:
Jason Witten
, Cowboys (Witten)
Fullback:
Henry Hynoski
, Giants (Hynoski)
Left tackle:
Trent Williams
, Redskins (Williams)
Left guard:
Evan Mathis
,
Philadelphia Eagles
(Mathis)
Center:
Will Montgomery
, Redskins (Montgomery)
Right guard:
Chris Snee
, Giants (Snee)
Right* tackle:
Will Beatty
, Giants (Beatty)
Defensive end:
Jason Pierre-Paul
, Giants;
Jason Hatcher
, Cowboys (Pierre-Paul, Hatcher)
Defensive tackle:
Linval Joseph
, Giants;
Barry Cofield
, Redskins (Joseph,
Fletcher Cox
)
Outside linebacker:
DeMarcus Ware
,
Anthony Spencer
, Cowboys (Ware, Spencer)
Inside linebacker:
DeMeco Ryans
, Eagles;
Perry Riley
, Redskins (Ryans,
Bruce Carter
)
Cornerback:
Prince Amukamara
, Giants;
Morris Claiborne
, Cowboys (Amukamara,
Josh Wilson
)
Safety:
Antrel Rolle
, Kenny Phillips, Giants (Rolle, Stevie Brown)
Kicker:
Lawrence Tynes
, Giants (Tynes)
Punter:
Brian Moorman, Cowboys (Moorman)
Kick returner:
David Wilson
, Giants (Wilson)
Punt returner:
Dwayne Harris
, Cowboys (Harris)
Cofield's development as a nose tackle since signing in Washington prior to 2011 has been impressive, and his increased comfort level at the position is starting to show up as he's dominating up front. The Redskins' defense has played much better since its Week 10 bye, and Cofield has emerged as one of its anchors. Cox has played very well as a rookie in Philadelphia, and the change at the DT spot is more about Cofield playing better than it is about any drop-off in Cox's performance. It also has nothing to do with the fact that Cox left Monday night's game with an injury.
You know I haven't been able to feel good about the cornerback position on this team for two years now, since no one in the division has played it very well. But Wilson's had too many out-and-out bad games, and while he's covered well for the most part his mistakes can get too egregious. So I'm giving the spot to Dallas' exciting rookie, Claiborne, for this week in the hope that he doesn't do something Sunday night to make me look bad. He's had his mistakes too, don't get me wrong. I was there the day he kept getting called offside in Philadelphia. But again, the level of competition at cornerback in the NFC East isn't top-notch, and Claiborne has shown enough flashes of the ability that made him the No. 1 defensive player in this year's draft.
At inside linebacker, Riley was never far behind Carter, and with Carter getting hurt on Thanksgiving, Riley ascends to
Sean Lee
's former spot.
London Fletcher
's protégé looks like a long-term keeper in Washington.
For those who aren't regular readers: Yes, I know Beatty plays left tackle for the Giants. But in the absence of a worthy right tackle candidate this year, I've moved him to that side to recognize excellent seasons he and Williams are having as the division's top tackles. Plus, he has played one game there, so technically I'm in the clear.
And one more thing: I spent a lot of time looking at kicker, trying to see if the excellent seasons
Dan Bailey
and
Alex Henery
are having in Dallas and Philadelphia merited a change there. And yeah, I looked at
Kai Forbath
after that huge clutch kick he made for the Redskins on Thanksgiving. But Tynes has done nothing to deserve losing the spot, and he's kicked more field goals than any of them. It's a banner year for kickers in the NFC East, but Tynes is still having the best year of any of them.
As ever, I welcome your thoughts.
December, 9, 2011
12/09/11
10:53
AM ET
By
Bryan Broaddus
| ESPNDallas.com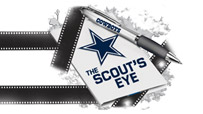 The Cowboys host the
New York Giants
on Sunday night -- the first of two matchups that will decide the NFC East champion. The Giants have lost four straight, while the Cowboys are coming off a game that they let slip away in overtime against Arizona. If the Giants win this game, they'll be tied for the division lead and have the tiebreaker. If the Cowboys win, they'll have a firm grasp on the division title with a two-game lead with three to play.
The Cowboys faced one of the better NFL receivers last week in
Larry Fitzgerald
, who was covered by
Mike Jenkins
for the majority of the game. Jenkins, making his first start since being sidelined several weeks with a hamstring injury, was outstanding. Where the Cowboys had the biggest problems was allowing down-the-line receivers big days catching the ball.
Five weeks ago,
Terence Newman
was playing at a high level. In the last three games, however, he's really struggled in his off coverage. Newman was one of those players that were driving on the ball and make plays.
Orlando Scandrick
, starting in place of Jenkins, didn't struggle as much as Newman, but we didn't see the plays that we had when he was in the nickel role.
PODCAST
ESPN NFL analyst Chris Mortensen hops on to preview this weekend's Cowboys-Giants matchup.

Listen

Giants' Bradshaw will find hole, punish tacklers
There are two areas of the Giants' offense that can hurt you -- running the ball with
Ahmad Bradshaw
, and
Eli Manning
throwing the ball to an outstanding group of receivers.
When you watch the Giants, Bradshaw is a real difference-maker for this team. He's a physical back that is difficult to get on the ground. He doesn't have the elusive moves of a
Reggie Bush
, but instead tries to punish tacklers. Bradshaw has a low center of gravity, and he doesn't give defenders much to hit. If you don't hit him hard, he will run over you. He's like
DeMarco Murray
in that he likes to cut back when he sees a hole.
The Giants' offensive line doesn't blow defenders off the ball. They're more likely to grab and run with you. This fits Bradshaw's style as he doesn't need much of a hole because of his ability to burst through tacklers with power.
Receivers Nicks, Cruz will give fits to Cowboys
On the outside, other than the Eagles, this is the best group of receivers that the Cowboys have faced all season. What makes
Hakeem Nicks
and
Victor Cruz
outstanding is their ability to sell routes to get open and their ability to adjust to the ball and make large gains with the ball in their hands.
I was very impressed watching Nicks on film. He's the Giants' version of
Dez Bryant
-- physical receiver who can make plays all over the field. His hands are outstanding and his footwork and body control are even better. Nicks has no fear where to run his route and he will make defenders pay for having to cover him. He can be dominant in the red zone using his body position and his leaping ability. Last week, Nicks outfought Green Bay's
Charles Woodson
-- one of the most physical corners in the league -- for a ball on a fade route where Woodson was in perfect position to defend, but the result was a touchdown.
On the opposite side, Cruz has become a special player for the Giants. With
Mario Manningham
struggling with injuries, Cruz has taken the opportunity and has excelled. He's tough, instinctive and slippery in the way he plays. I know this is going to sound like too much praise, but he is very similar to the Patriots'
Wes Welker
in the way he plays. Cruz is able to adjust to any ball and, like Nicks, will take his route inside, catch the ball in traffic and take a big hit.
Cruz lines up all over the formation and, when the Giants need to convert on third down, he is usually running the route that will get them the first down. Manning has a great deal of confidence in Cruz and will do everything in his power to get him the ball on the move. Cruz has the speed and the quickness to get down the field on vertical routes and will make big plays in this way.
Different looks could expose Giants' offensive line
The Giants' offensive line has been shuffled around due to injuries. Against the Packers last week, left guard
Kevin Boothe
moved to center to start for
David Baas
, who has struggled with a neck injury. In Boothe's place at left guard has been backup
Mitch Petrus
. LT
David Diehl
has had many a battle with
DeMarcus Ware
, and on the right side is
Kareem McKenzie
.
This isn't an outstanding offensive line but, much like what is going on here with the Cowboys, Manning's ability to get rid of the ball quickly and Bradshaw's rushing has helped to hide the ills of some less-than-perfect blocking. Where the Giants have struggled is when teams make them move their feet in pass protection. McKenzie will struggle with this more than Diehl.
Look for Rob Ryan to attempt to make the Giants' line adjust on the move. I believe there will be plenty of times where Ryan's defense will have different looks. Where Manning struggles throwing the ball is with pressure in his face. He'll tend to throw the ball off his back foot with no regard for where it might end up.
Don't sleep on Giants' defensive front
I have read throughout the week that the Giants have struggled to get pressure on quarterbacks as opposed to years' past. After studying the Giants, I really don't understand where all this is coming from. The Giants' front four really does a nice job of creating problems for blocking schemes. The one game they were blocked well was against the Saints. Last week, it was the skill and the mobility of
Aaron Rodgers
that allowed the Packers to make as many plays as they did.
In the past,
Osi Umenyiora
has made the most plays. This season, second-year DE
Jason Pierre-Paul
has caused the most problems for blockers. Pierre-Paul is an explosive player that has outstanding first-step quickness. He is able to get on blockers immediately, which doesn't allow the tackle much time to adjust. Pierre-Paul is a good technique player, and his hands and feet work very well together.
Justin Tuck
plays on the opposite side, but defensive coordinator Perry Fewell is using him in an interesting way as a stand-up player inside at linebacker. Where the Giants are most effective in the rush are when they use twist stunts with their defensive linemen. As mentioned before, this group has the ability to get four-man pressure, which allows them to use their linebackers in coverage to help a secondary that has had its share of struggles.
Where the Cowboys have been weakest this season is when pass rushers have used twist stunts inside. Last week, the Cardinals were able to attack the middle of the pocket because
Phil Costa
and
Montrae Holland
have had their problems adjusting. The Cardinals were also affective slanting their defensive line one way and then bringing a rusher the opposite way. The Giants have shown the ability to use these types of stunts.
Cowboys should target Giants' secondary
If the Giants have weaknesses, it's in two areas -- linebacker and secondary.
Michael Boley
is the Giants' best play-making linebacker, but he's struggled with a hamstring injury. This is not an athletic group of linebackers, and you can see it when they play. Look for the Cowboys to play one-on-one in coverage or running the ball outside to take advantage of that.
In the secondary, the Giants took some huge hits in the preseason by losing guys to season-ending injuries. Where this group has been able to make plays is when quarterbacks have underthrown passes. CBs
Aaron Ross
and
Corey Webster
will miss play balls in the air. They will also miss tackles in the open field. Safety
Kenny Phillips
is more of a hitter than a cover guy.
Antrel Rolle
covers a little better, but backup
Deon Grant
struggles the most. Rookie
Prince Amukamara
had an interception vs. the Eagles and is dealing with a back issue, but he really isn't ready -- and he plays like it.
If the Cowboys can block this front in the passing game, there are plays to be made down the field. Watch early in this game if the Giants try to attack the Cowboys on passing downs by moving the front. The Cowboys receivers are better than what the Giants have in the secondary, but the Giants' pass rushers are better than this Cowboys offensive line.
June, 22, 2011
6/22/11
8:44
AM ET
ESPN.com's NFL writers rank the top 10 up-and-coming assistant coaches in the league today. Next week: Top players overall.
Seven NFL teams named new head coaches after last season, tapping into a pool that included experienced coordinators and relatively unknown assistants alike. The class of 2011 featured longtime candidates (Leslie Frazier, Ron Rivera). It also included a trusted position coach in Mike Munchak (
Tennessee Titans
) and a couple of relative hotshots in Hue Jackson (
Oakland Raiders
) and Pat Shurmur (
Cleveland Browns
).
Who will comprise the NFL's next batch of head-coaching candidates? That was the question ESPN.com hoped to answer in this week's edition of the offseason Power Rankings. We established one ground rule by eliminating any assistant who has already had a permanent head-coaching job. The idea was to develop a list that focused on the "next wave" of coaching candidates.
No less than 24 NFL assistants received at least one vote, a reflection of both the variables involved in head-coaching searches and the relative lack of national name recognition for all but the most highly regarded assistants.
So in that vein, it was no surprise to see four well-known assistants at the top of our list, headed by
New York Giants
defensive coordinator Perry Fewell -- who placed first or second on six of the eight ballots.
Dallas Cowboys
defensive coordinator Rob Ryan finished second, followed by
New York Jets
offensive coordinator Brian Schottenheimer and Arizona offensive line coach Russ Grimm.
Fewell is an ideal candidate in many ways, having spent time as the
Buffalo Bills
' interim coach in 2009 and leading a substantial turnaround of the Giants' defense last season. Fewell interviewed for four head-coaching jobs last winter, and NFC East blogger Dan Graziano suggested that experience, along with a high profile afforded to coaches in New York, make him "the most likely guy on the list to be a head coach soon."
Just don't bother forwarding his name to AFC South colleague Paul Kuharsky, who couldn't find room for Fewell on his 10-man ballot. Kuharsky noted the Giants' poor performance in Week 2 last season against the
Indianapolis Colts
, during which quarterback
Peyton Manning
threw three touchdowns and cruised to an easy 38-14 victory.
"Certainly I'm letting one game overinfluence my ballot," Kuharsky muttered. "But Fewell's plan for the Giants against the Colts last season was so bad that I could not help but score him down for it. Was he not familiar with how Peyton Manning and Indianapolis operate?"
We can't cover every coach who received votes in this exercise, but let's hit some of the more interesting names that received attention.
Another Ryan?
Deserved or not, Ryan has long been considered a loose cannon. There is little doubt about his schematic prowess, but hiring him would require a confident owner ready to make a leap of faith.
The success of twin brother Rex Ryan with the Jets might have softened the perception of that risk, and collectively we see Rob Ryan on the doorstep of a job.
"Similar to Rex, Rob Ryan is good with X's and O's and has the type of outgoing personality players want to be around," AFC North blogger James Walker said. "I think both are equally important in today's NFL. Both brothers say exactly what's on their mind, and before that scared off a lot of teams. But Rex broke the ice with his success in New York and that could help Rob in the future."
The next generation:
Schottenheimer has turned down more opportunities to interview for head-coaching jobs than he has actually submitted to. He has nixed requests from the
Miami Dolphins
and Bills in recent years, but he did interview for the Jets' job that ultimately went to Ryan. I placed him atop my ballot (he finished No. 3 overall) because I think NFL people have made up their mind that he is the kind of young and innovative assistant who can turn around their franchise. (Think: Cowboys coach Jason Garrett.)
Schottenheimer's pedigree doesn't hurt -- he's the son of longtime NFL coach Marty Schottenheimer -- and I'm not sure how closely teams will dissect the specifics of the Jets' offensive performance. Graziano, on the other hand, thinks Schottenheimer is close to coaching his way out of the golden-child image he cultivated and left him off his ballot.
"Having spent a good amount of time around that team the past couple of years, I just feel like defensive coordinator Mike Pettine is the more likely guy to end up a head coach," Graziano said. "Schottenheimer's under a ton of pressure as Ryan defers the offensive responsibilities to him. I feel like, if the offense has a bad year, he could end up in trouble or even out of a job. And given their youth at quarterback and running back and the uncertainty of their receiver situation, a bad year for the Jets' offense is possible.
"Now, he could be a genius, make chicken salad and be the next hot name eight months from now. But I think there's the potential that he may have already peaked as a hot coaching prospect and that he might not be set up to succeed in New York."
The big fella:
Four years ago, Grimm thought he would be the next
Pittsburgh Steelers
coach. He moved to Arizona after the Steelers selected Mike Tomlin instead, and we view his status as a head-coaching candidate with wide disparity.
AFC West blogger Bill Williamson put Grimm atop his ballot, and AFC East blogger Tim Graham had him No. 2. Kuharsky and I left him off.
Williamson thinks Grimm has moved to "the top of the food chain" largely because most of his "hot-name" contemporaries have already gotten jobs. As well, Graham suggested that it will soon be Grimm's turn because he is still well-regarded throughout the league.
Personally, I couldn't get past Grimm's well-publicized gaffe after interviewing with the
Chicago Bears
, after which he referred to the team owners as the "McClaskey" family. I also agree with NFC West blogger Mike Sando, who ranked Grimm No. 8 and wondered: "Is he still ascending? Grimm seems content coaching the line in Arizona. He has plateaued and doesn't seem to be losing any sleep over it."
Welcome back:
Unless you're a college football fan, you might not have heard of
Jacksonville Jaguars
offensive coordinator Dirk Koetter. He spent six years as the head coach at Arizona State, but has drawn some quiet acclaim for his work with the Jaguars and made a strong impression while interviewing with the
Denver Broncos
last winter.
"In a setting where he won't have to deal with boosters and can shine for being a smart X's and O's guy with strong coaching DNA," Kuharsky said, "I think he'd do far better. He's smart and will interview quite well. He really impressed John Elway and the Broncos before losing out to John Fox's experience. St. Louis wanted him as coordinator, but Jacksonville wouldn't let him go. He's heading into the final year of his contract. How
Blaine Gabbert
develops early on will have a big bearing on Koetter's future."
Secret weapon:
In two years, the
Tampa Bay Buccaneers
have developed quarterback
Josh Freeman
into one of the better starters in the league. The man largely responsible is offensive coordinator Greg Olson, who navigated a disastrous 2009 preseason -- coach Raheem Morris promoted him in the middle of training camp after firing Jeff Jagodzinski -- and NFL teams often seek out coaches with success developing young quarterbacks.
"I think Olson deserves a ton of credit for developing Freeman so quickly," said NFC South blogger Pat Yasinskas. "Freeman threw for 25 touchdowns and six interceptions in his first full season as a starter and carried an incredibly young team to a 10-6 record. I also think people need to look at what Olson did last year with rookie running back
LeGarrette Blount
and rookie receiver
Mike Williams
. He helped make them into instant stars."
Super Bowl entitlement:
The
Green Bay Packers
were the only team to place more than one name in the top 10, as would be expected from a championship team. Assistant head coach/inside linebackers Winston Moss is at No. 6, while safeties coach Darren Perry finished No. 10. I also voted for receivers coach Edgar Bennett, who has moved over from running backs coach and is clearly being groomed for bigger things.
I'll detail my ranking of the Packers' assistants, including why I think so highly of Perry, in a future post for NFC North readers. But we'll say this for now: Moss is a strong leader who has drawn interest from the Raiders, while Perry is a disciple of Packers defensive coordinator Dom Capers and his coveted 3-4 scheme.
November, 12, 2010
11/12/10
9:02
AM ET
By
Bryan Broaddus
| ESPNDallas.com
This season's second game of this longtime series takes a new twist.
Jason Garrett
takes over for a departed Wade Phillips, who was unable to deliver the hopes and dreams of a Cowboys Super Bowl in the home stadium. Garrett out front has appeared to alter the culture of the franchise that struggled with issues throughout this 1-7 start to the season.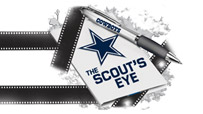 Make no mistake about it, the Giants are the last team the Cowboys need to be facing right now. When I study this squad, the first thing that comes to mind is how physical they are on offense. This is not a pretty offensive line in the way they sustain their blocks, and it's not a group of running backs that are fleet afoot, but they beat up on you. If you are not ready to handle that, they can make you look poor playing defense.
The one advantage that the Cowboys have is that beating along the front is fresh in there minds. The Giants were able to rush the ball for 200 yards in the last meeting between the two clubs.
Ahmad Bradshaw
and
Brandon Jacobs
both are down hill runners and provide little relief for those in their path.
Bradshaw is the perfect back in this offense for Kevin Gilbride because this line likes to push and shove opponents around the field.
Shawn Andrews
has been added to the mix and he will play at left tackle this week for
David Diehl
, who hurt his hip blocking for an extra point.
Kevin Boothe
moves inside to left guard off the physically unable to perform list and
Rich Seubert
moves from left guard to center to play for the underrated Shaun O'Hara.
The Giants wear you out with the size they bring at you at the point of attack.
Kevin Boss
and fullback
Bear Pascoe
are difficult to separate from once they get their hands on you.
The receiving crew has been super productive not only this season but games in the past against the Cowboys.
Steve Smith
was hurt in practice on Thursday and has shown up questionable on the injury report, which would be a huge break for the Cowboys. He has been a killer in the last three meetings with 25 catches for 345 yards and two touchdowns.
Hakeem Nicks
has had his share of production as well. Three of his 11 catches against the Cowboys have been for touchdowns. He has 14 catches for 20 yards or more this season.
Offensively, the one player who can derail the Giants or keep them on the track is the quarterback
Eli Manning
. With this offense, Manning doesn't need to be great but steady works nicely. This team has the ability to run the football effectively and with purpose. The tight ends are dependable and the receivers are some of the best in the league. Manning just needs to be steady and not make the mistakes that have plagued him in years past.
It will be interesting to see how the Cowboys attack Manning to make him feel rushed. Will you see more zone coverage against these receivers that appear to eat up man coverage?
If the Cowboys are going to have any success on defense on Sunday, it will take a huge effort. If they don't match the physical play of the Giants offense, then this will be a difficult opening trip to the new Meadowlands Stadium.
At the halfway mark, the Giants have the top-ranked defense in the NFL. It's not by luck or playing against weak opponents, but a complete and total team effort of using talent and scheme to physically handle opponents each week.
Its starts up front with defensive ends
Osi Umenyiora
and
Justin Tuck
. Defensive coordinator Perry Fewell likes to give you different looks up front and the Giants do a nice job of working Umenyiora and Tuck around the defensive front to create different mismatches. The pass rush has been outstanding this season for the Giants and it's helped them in the secondary as well.
Cornerback
Terrell Thomas
and
Corey Webster
both do a nice job in zone coverage of playing their responsibilities but have been equally as good when playing in man. There is not much room in this Giants secondary because of their ability to play tight and stay in route position, but the safety help has been solid too.
Antrel Rolle
has been an outstanding free agent signing for the Giants and
Kenny Phillips
can play up or back to help in the running game or work deep with these corners and offer support. When the Giants go to their nickel package, it's
Aaron Ross
that comes into the game.
Of the three Giants linebackers,
Michael Boley
is the one that can really run. Boley plays all over the field and he has the speed to be an effective blitzer as the Cowboys learned in the first meeting with the Giants. Longtime Tennessee inside linebacker
Keith Bulluck
now plays the strong outside linebacker and is a hard guy to move in the running game. It's been his physical play that has helped the Giants control the opponents' running game. The inside three of
Jonathan Goff
at middle linebacker and defensive tackles
Chris Canty
and
Barry Cofield
play with more power than quickness.
It will be a difficult task for the Cowboys to run the ball against this front and we all know the pitfalls if this turns into a passing game for them. The Giants on defense will put a great deal of pressure on the Cowboys and challenge their ability to move the football.
Jason Garrett has to be smart mixing his play calls and not allowing Fewell to put his defense in attack mode.
The strength of this Cowboys offense has been its receivers and their ability to make plays. Protect and get the ball into your playmakers' hands.
Miles Austin
, Roy Williams and
Dez Bryant
can put pressure on the Giants secondary.
Again, the Giants don't give you much room back there but when given the opportunity, they need to convert on the chances they have.
Jason Witten
is going to have to play well. When Fewell puts coverage to the outside, it's Witten working against linebackers that allows
Jon Kitna
an opportunity to deliver the football for a positive play.
If the Cowboys have to consistently play behind the chains, this offense will suffer too many three-and-outs, which puts their defense in harm's way. Garrett needs to be aggressive, but he needs to put his players in the best possible situations to make plays.
More importantly, he needs to find a way to have his team play a physical game on both sides of the ball. They will need to match the intensity of their opponent this week down after down. If not, this Giants team will put a physical beating on them.
October, 21, 2010
10/21/10
3:31
PM ET
By
Matt Mosley
| ESPNDallas.com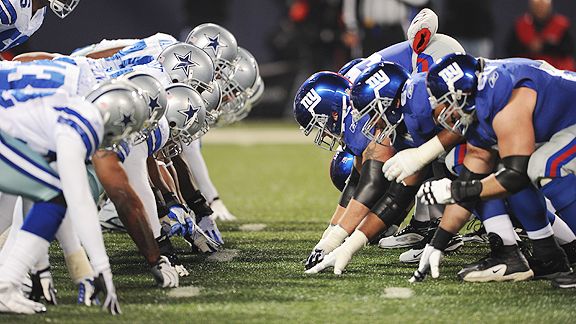 AP Photo/Evan PinkusThe Giants have two opportunities in the next four weeks to bury Dallas in an even deeper hole.
It's hard to believe that only a month ago, both the
Dallas Cowboys
and
New York Giants
were in the same boat. The Cowboys improved to 1-2 with what we thought was a turnaround performance against the
Houston Texans
while the Giants fell to 1-2 following an embarrassing 29-10 home loss to the
Tennessee Titans
.
PODCAST
ESPN.com NFC East blogger Matt Mosley talks about Jerry Jones' emotional meeting with the Cowboys, DeSean Jackson, DeAngelo Hall, Albert Haynesworth and who the Giants really are.

Listen

From that point on, these teams have been polar opposites. The Giants have turned back the clock (to 2007) with a devastating pass rush that has fueled a three-game winning streak. And most important, of course, my pick to represent the NFC in the North Texas Super Bowl is back in play.
With a 1-4 record, the Cowboys' playoff hopes are hanging by a thread. Desperate times call for desperate owners walking into locker rooms and addressing their players. We've yet to obtain a transcript of Jerry Jones' inspirational message this week, but my gut tells me he went back to the (oil) well for one of his "I was once broke" stories that are best delivered at Jones family campfires -- in forests they own.
Through divine intervention (the NFL schedule maker), the Giants have two cracks at burying the Cowboys for good in the next four weeks. I've already set the ESPN.com record for consecutive obits on the Cowboys' season, but I think a loss to the Giants on Sunday would even make Jones, the Tony Robbins of the NFL, hang his head in resignation. I'm at a complete loss for why the Cowboys are three-point favorites to win this game. (Have four of their five games been blacked out in Vegas?)
On paper and on film, the Giants are the superior team. I would argue they have the best quarterback, running back and wide receiver (
Hakeem Nicks
) in the NFC East right now. And the arrival of
Antrel Rolle
and
Deon Grant
via free agency has turned a position of weakness (safety) into a strength. In the watered-down NFC, the Giants and Eagles have to be considered elite teams.
The Giants and Cowboys are both capable of shooting themselves in the foot (see Giants versus Titans), but Dallas has taken its self-inflicted mistakes to new levels. Coach Wade Phillips, a man who's always on the verge of quoting the favorable portions of his résumé, finally had to adopt the NCAA touchdown celebration rules following two infractions. It's sad when a grown man has to begin his team meetings by reminding players not to leap-frog or flash signs honoring their alma maters, or in
Sam Hurd
's case, rock 'n' roll.
The Cowboys have spent the week deluding themselves into seeing a 1-4 record as an ugly lie. How can a team that has outgained its opponents by 600 yards be in such a fix? The funny thing is, Giants coach Tom Coughlin was trotting out that "we were the better team" mess following the loss to the Titans.
[+] Enlarge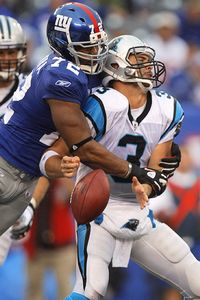 John Munson/The Star-Ledger/US PresswireOsi Umenyiora is second in the league in sacks with eight.
The Giants had the good fortune to encounter
Jay Cutler
and his
offensive
line the following Sunday night and suddenly New York remembered what it was like to play dominant defense.
Osi Umenyiora
, who infamously threatened retirement this past offseason if he wasn't a starter in 2010, has seven sacks and six forced fumbles in the past three games. And those staggering totals have coincided with the loss of defensive end
Mathias Kiwanuka
to a neck injury. Kiwanuka is one of the most versatile defensive players in the game, but the Giants have somehow flourished in his absence. At least one Giants defensive lineman jokingly accused Umenyiora of padding his stats in recent weeks.
"One of the funniest things is we have been on Osi because we finally figured out why he always strips the ball ... so he never has to share a sack,"
defensive tackle Barry Cofield told
ESPNNewYork.com. "We figured out Osi's plan and we have to figure out a way to combat that."
Perhaps players simply needed a little time to adjust to new defensive coordinator Perry Fewell's scheme. Some of you might recall the 2007 Super Bowl team starting 0-2 while
Michael Strahan
,
Justin Tuck
and Umenyiora adjusted to a new defensive coordinator named Steve Spagnuolo. A goal-line stand against the Redskins in Week 3 served as the springboard for a remarkable season.
I've heard the Cowboys point to the Giants' slow start in 2007 as a source of inspiration, but this team has probably dug itself too deep a hole to stage a dramatic turnaround. The Cowboys have looked so inept that Coughlin's in the unfamiliar position of trying to convince his players not to take them lightly.
"I'm not worried about records," Coughlin told reporters Thursday. "I just look at the tape and make my assessment of the team we're playing. As I said, they're 0-1 in the division. We haven't played yet."
I don't think getting up for this game will be a problem for a team that took great pride (and glee) in opening Cowboys Stadium with a road win last September. Even the empty quote known as
Eli Manning
took time to sign a wall in the visiting locker room that evening, although he continues to maintain that he was talked into it by a sneaky locker room attendant.
His signature has been painted over, but I bet that dastardly Eli will come armed with a Sharpie on Monday.
July, 2, 2010
7/02/10
9:30
AM ET
We end our five-day NFC East Beat Writers series by talking to The Beast, Matt Mosley, who does ESPN.com's NFC East Blog. Matt took some time from his crazy schedule (yes, I'm being disingenuous) to breakdown the entire division for us.
Five things you should worry about in the NFC East:
Marion Barber.
Sorry, but I haven't bought into the Marion Barber bounce-back storyline this offseason. He looks leaner and quicker, but I'm afraid he already has the body of a 30-year-old back. This whole quadriceps tear revelation from running backs coach Skip Peete seems like a way of covering up Barber's lack of production in '09.
Eagles secondary.
I think the Eagles have to be worried about this. You have the non-tackling
Asante Samuel
paired with
Ellis Hobbs
, who is coming off a neck injury. I think this team will miss the reliable
Sheldon Brown
. And while rookie safety
Nate Allen
has a promising future, he's about to get thrown into a tough situation.
Giants middle linebacker.
Who are the Giants going to start here?
Phillip Dillard
's a talented rookie, but this would be a big leap for him.
Jonathan Goff
has some ability, but he's still an unknown at this point.
Michael Boley
will be the only starting linebacker with a lot of experience. I think Giants fans have cause for worry.
Redskins running backs.
The Redskins have a backfield composed of players who peaked in '06. Mike Shanahan has always valued veteran players, but he's outdone himself with the combination of
Clinton Portis
,
Larry Johnson
and
Willie Parker
. What, was
Mike Anderson
not available?
Cowboys kicker.
The Cowboys are rolling the dice with
David Buehler
as the placekicker. Why do they have so much confidence in this kid? I would not break camp without
John Carney
or
Matt Stover
hanging around.
Five things not to worry about in the NFC East:
Kevin Kolb.
Stop worrying about the Eagles quarterback from Stephenville, Texas. He's already earned a ton of respect in the Eagles' locker room and he's surrounded with big-time talent at receiver. The former Houston Cougar isn't afraid of the moment. I expect him to have an excellent season.
Doug Free.
As I've tried to tell ESPN 103.3's Randy Galloway over and over, it's OK to trust Free. Longtime Cowboys left tackle
Flozell Adams
had an excellent run, but I don't think you'll see a big drop in production. Scouts tell me Free's an excellent "foot athlete," so I have a good feeling about this one.
Donovan McNabb.
McNabb will put up big numbers in Mike Shanahan's offense. If this offensive line can give him a little time, McNabb will be able to elevate the play of wide receivers
Malcolm Kelly
and
Devin Thomas
. Shanahan will commit to the running game, and that's not something McNabb's used to. I think he'll benefit in a big way.
Osi Umenyiora.
I think folks are spending too much time worrying about Umenyiora's state of mind. He's too talented to take a back seat in Perry Fewell's defense. I smell a 12-sack season for Osi.
Alan Ball.
I've been on the fence about Ball, the Cowboys projected starter at safety, this offseason, but coaches and scouts have finally convinced me that he's going to be fine. He's much more of a ballhawk than
Ken Hamlin
, and that's something this secondary sorely needs. But I reserve the right to change my mind before the season.