Dallas Cowboys:

Scott Wells
February, 12, 2012
2/12/12
11:10
PM ET
This is the sixth installment of our 12-part series breaking down the Cowboys roster. Today we look at centers and guards.

[+] Enlarge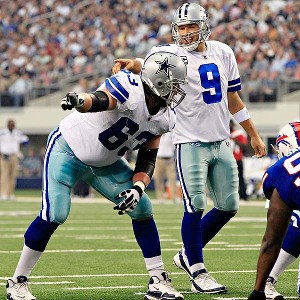 AP Photo/Tony GutierrezIt's uncertain if the Cowboys want to bring guard Kyle Kosier back, but it appears that they do.
Cowboys players:
Derrick Dockery
(free agent),
David Arkin
(signed through 2014),
Phil Costa
(signed through 2012),
Kevin Kowalski
(signed through 2013),
Kyle Kosier
(signed through 2013),
Daniel Loper
(restricted free agent,
Montrae Holland
(free agent),
Bill Nagy
(signed through 2014).
Top free agents:
Guards:
Carl Nicks
, New Orleans;
Dan Connolly
, New England;
Ben Grubbs
, Baltimore. Centers:
Chris Myers
, Houston;
Scott Wells
, Green Bay.
Top draft prospects:
Guards: David DeCastro, Stanford;
Cordy Glenn
, Georgia;
Brandon Washington
, Miami. Centers:
Peter Konz
, Wisconsin; Mike Brewster, Ohio State.
2011 review:
Jerry Jones said the evaluation process of these two positions needs to get better. The Cowboys overestimated the talent level of the guards after training camp, going with younger players who proved to be inconsistent. The health of three veteran guards raised more questions. It's uncertain if the Cowboys want to bring Kosier back, though it appears that they do. Holland and Dockery might not return in 2012. Both players dealt with health issues during the 2011 season. Nagy started the season at guard, but an ankle injury in October ended his season. When
Tony Romo
was pressured from the outside, he didn't have solid footing in the middle of the line.
PODCAST
Ravens OT Michael Oher talks about his new book, Tyron Smith moving from RT to LT and the challenges associated with it and more.

Listen

Offseason preview:
Drafting a guard or center might be a possibility, but Nicks is a free agent if the Cowboys are interested in making him a significant offer. The Cowboys need to get better in this area. Finding more talent in the interior positions could help an improving run game and also assist the passing game. Dallas has to decide if a pass rusher is more important in the first round or an interior lineman.
Bryan Broaddus' Scout's Eye:
Other than third wide receiver and backup tight end, the area of the offense that needs the most work is this position. I'm not a fan of center Phil Costa, and I feel that you need to do better than Holland, Dockery or Nagy at left guard. Free agent Carl Nicks (Saints) would be a huge upgrade, and it would allow you to play with a little less of a center if you choose to do so. In the draft, the Cowboys will have a shot to draft Stanford's David DeCastro -- the best guard -- or they could trade down and think about Cordy Glenn, a massive left tackle from Georgia who is projected to play inside. I think the best way to fix the position is via free agency, so the Cowboys can use the draft picks to help fix the corner or outside linebacker spots. But if they do decide to draft DeCastro, you can plug him in right away -- much like you did with Tyron Smith.
Need meter (1-5):
3
November, 6, 2010
11/06/10
8:00
AM ET
By
Bryan Broaddus
| ESPNDallas.com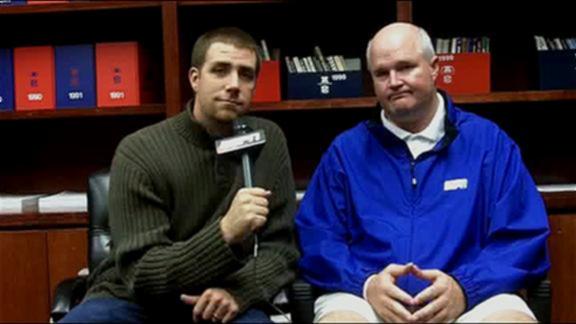 A look at the matchups for Sunday's Cowboys-Packers game at Lambeau Field:
Cowboys right tackle Marc Colombo vs. Packers outside linebacker Clay Matthews:
The Packers are one of the top teams in the NFL when it comes to putting pressure on the quarterback and converting that pressure into the sacks. The Packers can get a tremendous push from its front of
Cullen Jenkins
,
B.J. Raji
and
Ryan Pickett
, but the player that seals the deal is linebacker Clay Matthews.
Matthews is leading the NFL in sacks with 9.5 and truly is one of the best young players in the league. He is relentless with his effort, but more impressive is his technique and how he works to the quarterback.
Matthews has various pass-rush moves and the interesting thing is that he is able to do this while on the move. Matthews doesn't slow his rush down to work his craft. I have seen him dip, rip, slap and grab a tackle in the effort to get to the quarterback for the sack. He shows a nice burst of quickness and plays with some power as well.
Colombo has been limited at practice with a back problem, but he is tough and fully understands the task ahead. Colombo can get in trouble when his base gets too wide and he becomes overextended. When he plays over the tops of his feet, he struggles to move. If Colombo can get a good punch on Matthews, throw his timing off and make him reset set his rush, he has a chance in the battle.
The health of Colombo has to be a concern because even healthy this was going to be difficult. The Cowboys cannot allow Matthews to control this game if they want to be successful.
Cowboys nose tackle Jay Ratliff vs. Packers center Scott Wells:
This is a battle that the Cowboys have to win.
Ratliff is a Pro Bowl nose that has seen his share of double-teams all season, so his production has not been at the typical level that for him. I am going to be real honest, Wells is not athletic or skilled enough to block Ratliff throughout the game. He will need help.
Ratliff and
Josh Brent
need to control the front of this pocket.
Aaron Rodgers
loves to move around in the pocket and buy time and chances. If Rodgers has no place to step up and deliver the football, the Cowboys could create opportunities for stops.
Look for Ratliff to use his quickness and strength to give Wells problems. Ratliff can get push on Wells but he can also create problems in the blocking scheme. The more that the Packers have to commit to handling Ratliff, the more others can benefit.
If the front of the pocket is clean for the Packers, they will have success moving the football. But if Ratliff causes problems, the necessary stops can be made.
Cowboys wide receiver Miles Austin vs. Packers cornerback Charles Woodson:
In my views of the Packers secondary, Charles Woodson is their best defensive player. On base, he plays on the outside, but he will usually play in the slot in the nickel.
In 2009, Woodson covered tight end
Jason Witten
during certain packages. I have a feeling that defensive coordinator Dom Capers will not allow Witten to beat him in this game, especially with Kitna at quarterback, but he will also try to match Woodson on Austin as well.
One of the best routes that Austin runs is the slant. Woodson is an aggressive corner that is physical on receivers. He doesn't allow much separation and he does a solid job of reading the quarterback and receiver and driving on the football.
Austin knows what Woodson's game entails, so he will be ready for some seriously tight coverage. Austin is a physical player in his own right, so he will be up to the challenge.
Will be interested to see if the Cowboys put Austin in the slot or try to work him on the outside in some other matchups. If the Cowboys do this, will the Packers counter by moving Woodson with Austin? Regardless, Woodson will most likely see coverage on the two best weapons on the Cowboys offense.
November, 5, 2010
11/05/10
8:00
AM ET
By
Bryan Broaddus
| ESPNDallas.com
The last time that these two historic franchises met was in 2009 on a Sunday afternoon contest at Lambaeu Field. The Packers were at a real crossroads in their season with a record of 4-4 and really going nowhere after back-to-back losses to the Vikings and the Bucs. The Cowboys were 6-2 and all seemed right in the world for the team as they prepared for that trip to Green Bay riding a four-game winning streak.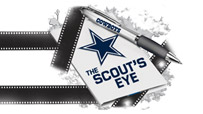 The Packers beat the Cowboys 17-7 and that day saved their season. As we approach week 8 of the NFL season, you will find much of the same talk that was in Green Bay last year is now here in Dallas.
The general manager needs to make a coaching change and the players are not near as talented as we all thought they were. Sitting at 1-6, players and coaches are now left wondering what has happened to their season.
The Jacksonville game was the worst that I had seen this team look all season. I understand what happened in the Giants game because I know New York's personnel, but to lose to the Jaguars was beyond reason.
The one outstanding thing about the NFL is that Sunday offers you another opportunity to compete for the chance to either improve or continue to have to answer the difficult questions that come with losing. The Cowboys travel to Lambeau Field and will attempt to get a win against a good football team but not a great one.
This is a Green Bay team that has been struck with injuries to key members of their team, such as tight end
Jermichael Finley
, running back
Ryan Grant
, safety
Morgan Burnett
and linebacker
Nick Barnett
. all of whom have gone on injured reserve. Coming into this contest with the Cowboys, the Packers best receiver,
Donald Driver
, will miss this game with a quad injury.
[+] Enlarge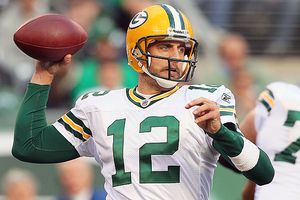 Jim McIsaac/Getty ImagesPackers QB Aaron Rodgers is an accurate passer that throws a pretty deep ball and shows wonderful touch on his passes.
Despite this rash of injuries, the Packers have managed to hold things together and fight for five victories. One of the main reasons that the Packers have been playing well is quarterback
Aaron Rodgers
. What has been really impressive about Rodgers is his ability to continue to make plays without any type of running game, a rookie at right tackle, an outstanding tight end on injured reverse and a tough, gritty receiver that was trying to fight through a quad injury to help his team win games.
When you study Rodgers, you see a quarterback that is mobile, decisive and just doesn't make mistakes with the football. In the Vikings game earlier this year, Rodgers had his first red zone interception in 39 starts.
The Packers are 32-6 when they are ahead in the turnover battle and 6-17 when they are not. Rodgers rarely makes any kind of mistakes.
Where Rodgers is the most effective is when he can get in the shotgun and work in their three-wide receiver packages. He is an accurate passer that throws a pretty deep ball and shows wonderful touch on his passes.
I mentioned how mobile he is in the pocket, and when opportunities to move forward and make throws present themselves, he is more than up to the challenge. Where the Cowboys have to be careful is not allow Rodgers to use his legs to make second-chance plays.
In the 2009 game,
Jay Ratliff
did a nice job of playing against Packers center
Scott Wells
. If Ratliff can break down the middle of the pocket, it will give no place for Rodgers to step up and make throws.
Where the Cowboys also had some success against the Packers last season was the slot blitz with
Orlando Scandrick
. Would not be one bit surprised if Wade Phillips has that one in his game plan and ready to go.
This game will be won for the Packers if they are able to protect Rodgers. I am not impressed at all with
Brandon Jackson
at running back and I think this is a handicap for the Packers.
Rodgers throwing the football is the way that the Packers will go but again, protection will be key and the Packers are in the top 10 in allowing sacks per attempt.
*
For defensive coordinator Dom Capers
and his Packers defense, the rankings have not been all that impressive, but they do stand out in sacks and points allowed.
[+] Enlarge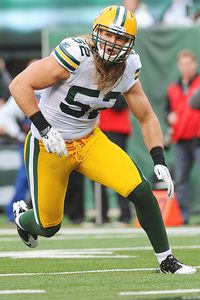 AP Photo/David DrapkinPackers LB Clay Matthews is a relentless, high effort and motor type of guy who never stops coming after the quarterback and the ball.
This team does an outstanding job of getting after the quarterback and it really starts with linebacker
Clay Matthews
. Matthews is a relentless, high effort and motor type of guy. He never stops coming after the quarterback and the ball.
For a second-year player, he has tremendous skill as a pass rusher. His technique is that of players with much more experience in the league. Swat, swim, rip, duck, spin … but all the time, working his way up the field.
What is interesting about Matthews is that he is doing it from one side the majority of the time. He will line up to the offense's right and work against your right tackle. For the Cowboys, the blocking assignment will fall to
Marc Colombo
, who has been limited in practice with the back condition. Matthews against a healthy tackle is a handful, but Colombo is a veteran that plays with a great deal of toughness and much more of that than skill.
When
Jon Kitna
comes to the line, there is no doubt in my mind that he will use his pre-snap reads to direct protection to Matthews' side. There is no way that the Cowboys can allow Matthews to take over this game as a rusher if they are unable to run the football. Look for the Cowboys to commit as many blockers as they can to help Colombo manage the game against Matthews.
The Packers secondary does a nice job of playing the ball in the air. Since 2008, cornerback
Charles Woodson
and safety
Nick Collins
have 18 and 14 interceptions respectively. Both of these players are always around the football.
Woodson is a master of creating the turnover. He is always punching and grabbing at the football. The Cowboys ball carriers need to be well aware of Woodson when he is in the middle of the tackle.
In 2010, the Packers' 15 takeaways have been converted into eight touchdowns and the Packers have scored points in 14 straight games off turnovers at Lambeau Field.
In the 2009, it was Woodson that covered tight end
Jason Witten
in certain situations. Woodson will usually play in the slot on nickel so he could also see some time on
Miles Austin
.
Kitna and the Cowboys offense need to be aware of Woodson when he is around the line of scrimmage because Capers will use him as a blitzer. Woodson is one of the best in NFL history when he comes on a blitz. He has a real feel for how to separate the ball from the quarterback. When you study him, you can see that he takes a great deal of pride in doing this job for his team.
This will be a difficult task for the Cowboys ahead because the Packers play well at Lambeau, where they are 22-8 in the last 30 home games. But this is an opportunity to restore some pride and move forward for the Cowboys instead of continuing to have to answer the questions of what once again went wrong in a loss.